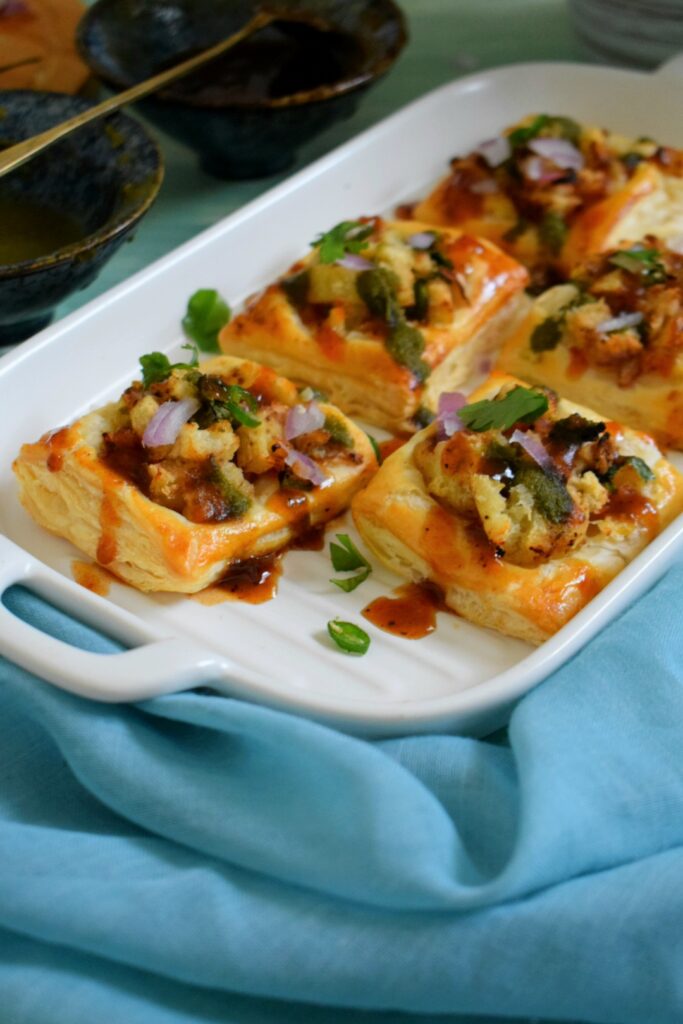 The new recipe is this easy-peasy Chaat Tart! Flaky puff pastry base filled with simple chatpata potato filling drizzled generously with Imlie(tamarind) and Mint chutneys! Too good👌Definitely a must-try for all the chaat lovers!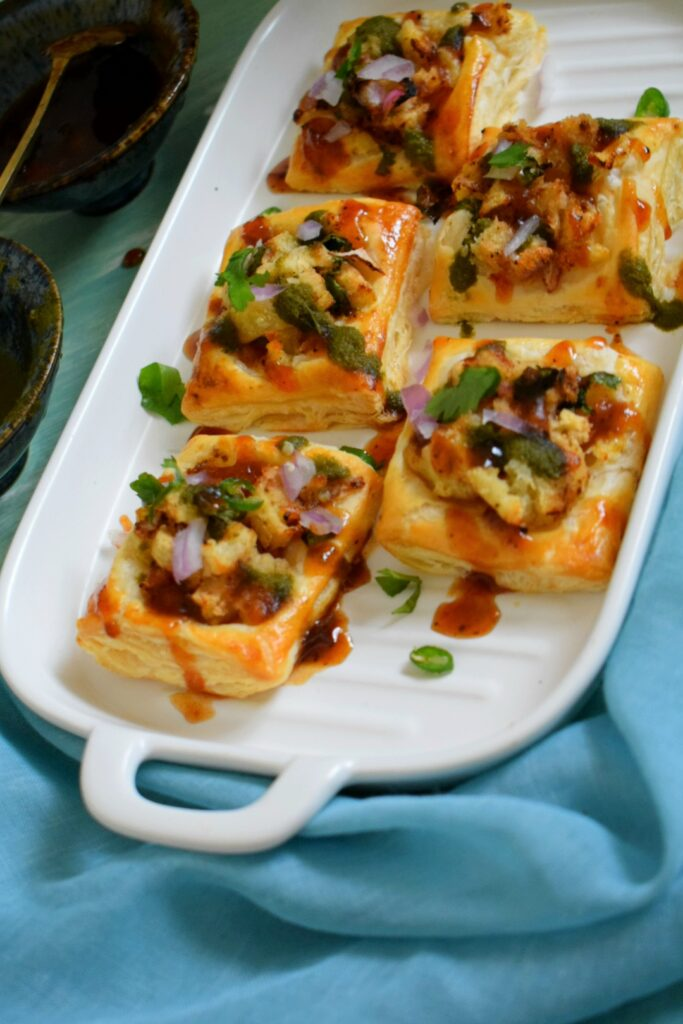 I have a few such easy peasy chaat recipes on my blog Chaat with Samosa Sheets Easy Tokri Dahi Chaat Pani Puri. This one is a quick fix treat if you have puff pastry in your pantry! For Imlie and Mint chutney check the link above!
Ingredients
Mini Puff pastry or large cut into 4 pieces
2 boiled potatoes with salt( you may also use boiled chickpea)
small piece onion
1 green chilly
cilantro
1 tsp chaat masala
1 tsp cumin powder
lime juice mix well
On a baking tray place the pastry sheet and add the filling by leaving the sides. Egg wash the sides.
Bake it at @200 degrees preheated oven for 15 to 2o minutes or until the sides are brown and crisp.
Generously drizzle imlie chutney, and mint chutney, sprinkle some onion, cilantro, pomegranate and sev if you have
Video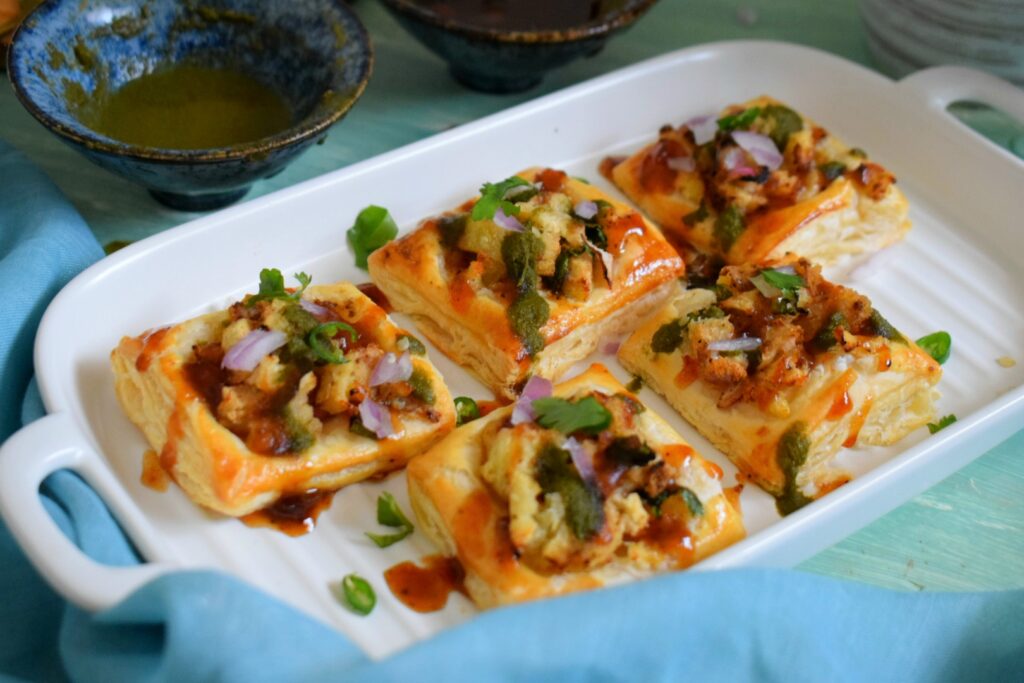 happy cooking!