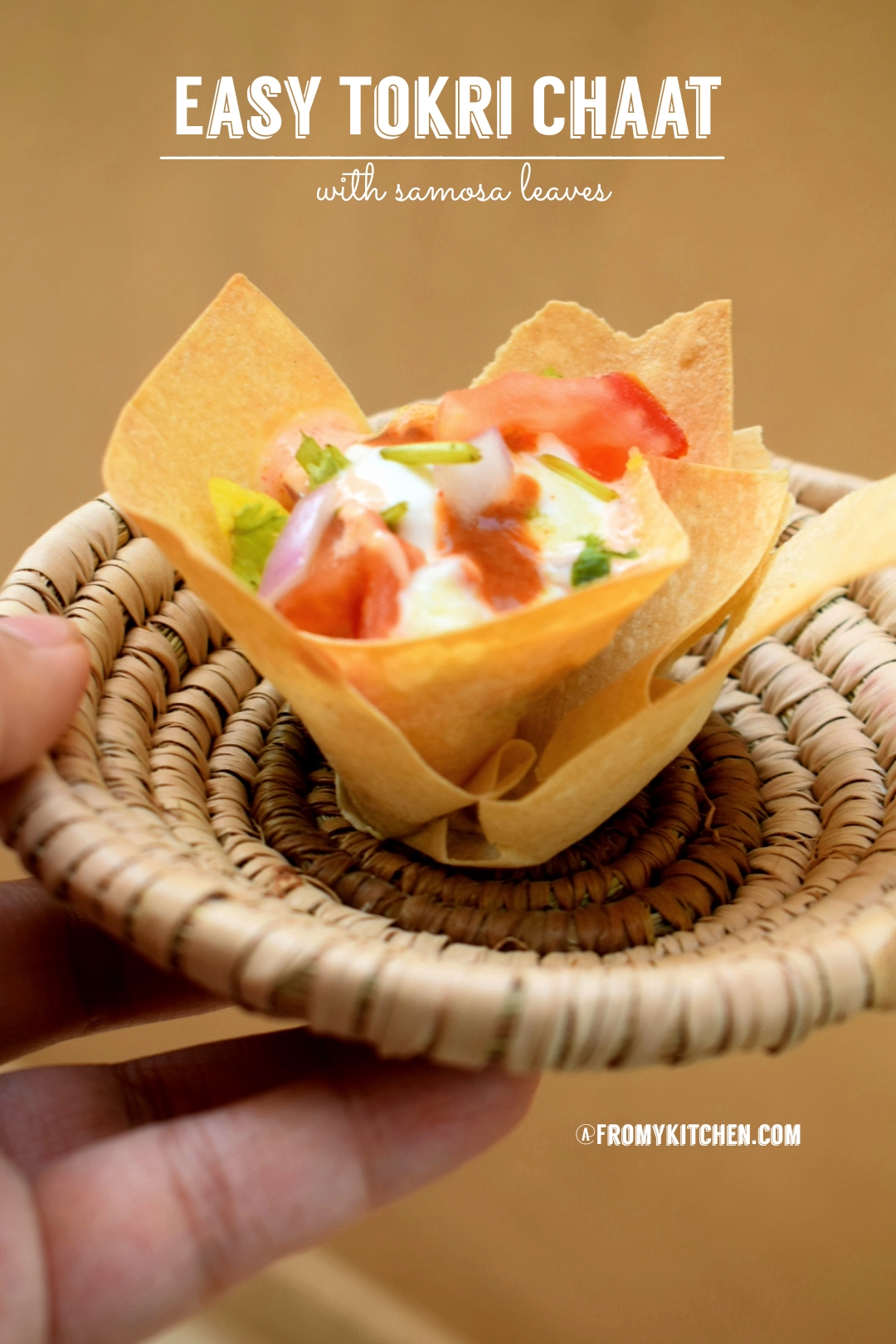 Chaats are one of the most favorites for all Indians! That combination of sweet, spicy and tangy chutneys with crispy puris or pappadi with loaded veggies is drolsome isn't it? This is a healthy version of chaat in which the samosa sheets are baked and then loaded with veggies and sweet & tangy yogurt sauce!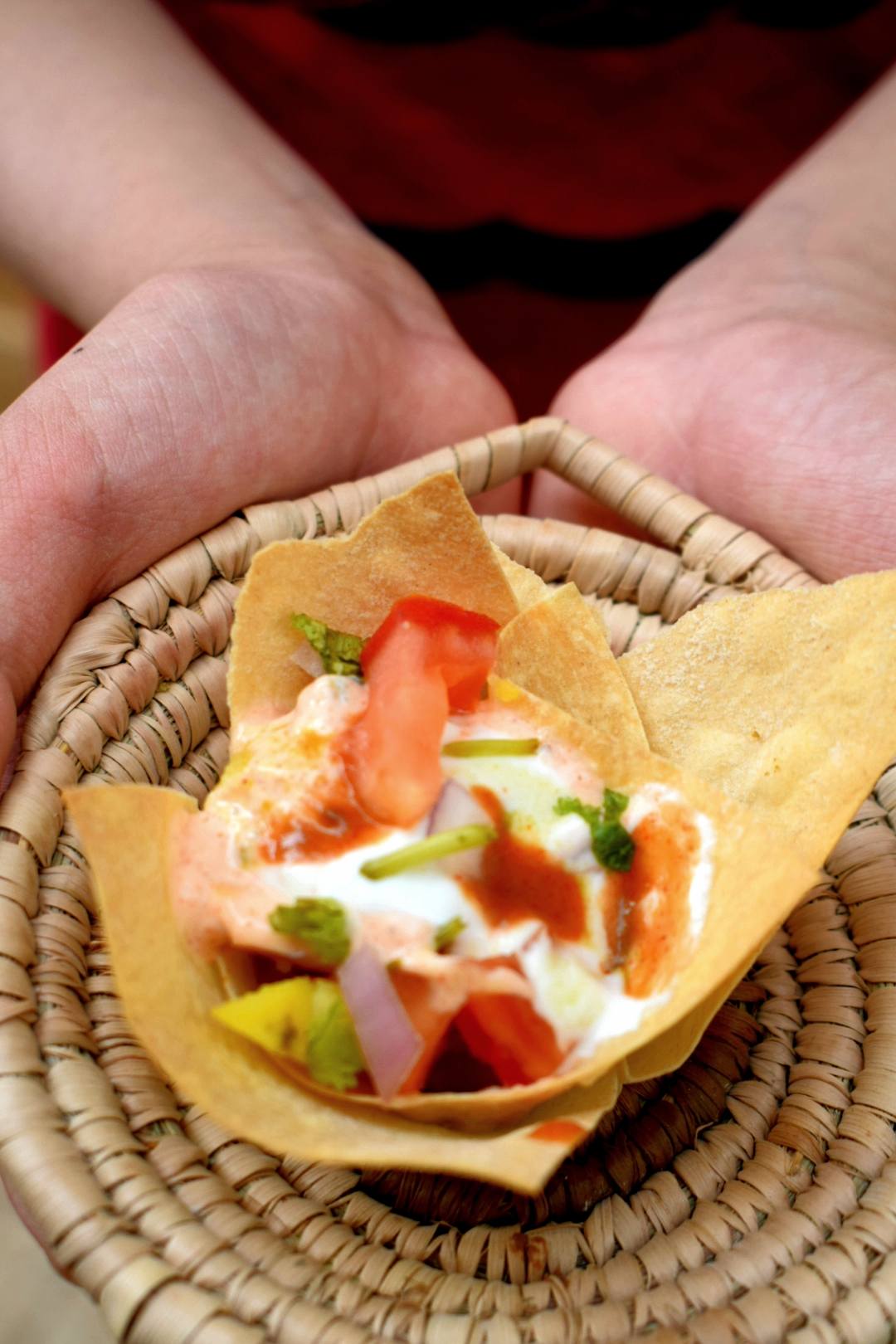 My kashif is too fond of this, as he finished half of it! Anything with yogurt I'll make without a doubt because I'm sure he will surely love it! So I hope you all will love this healthy and easy version of chaat! That day I was too lazy to make something and when i opened my refrigerator i saw some boiled potatoes and samosa sheets laughing at me, so, thought of making this easy peasy treat! If you are dahi vada fan then you must give this a try!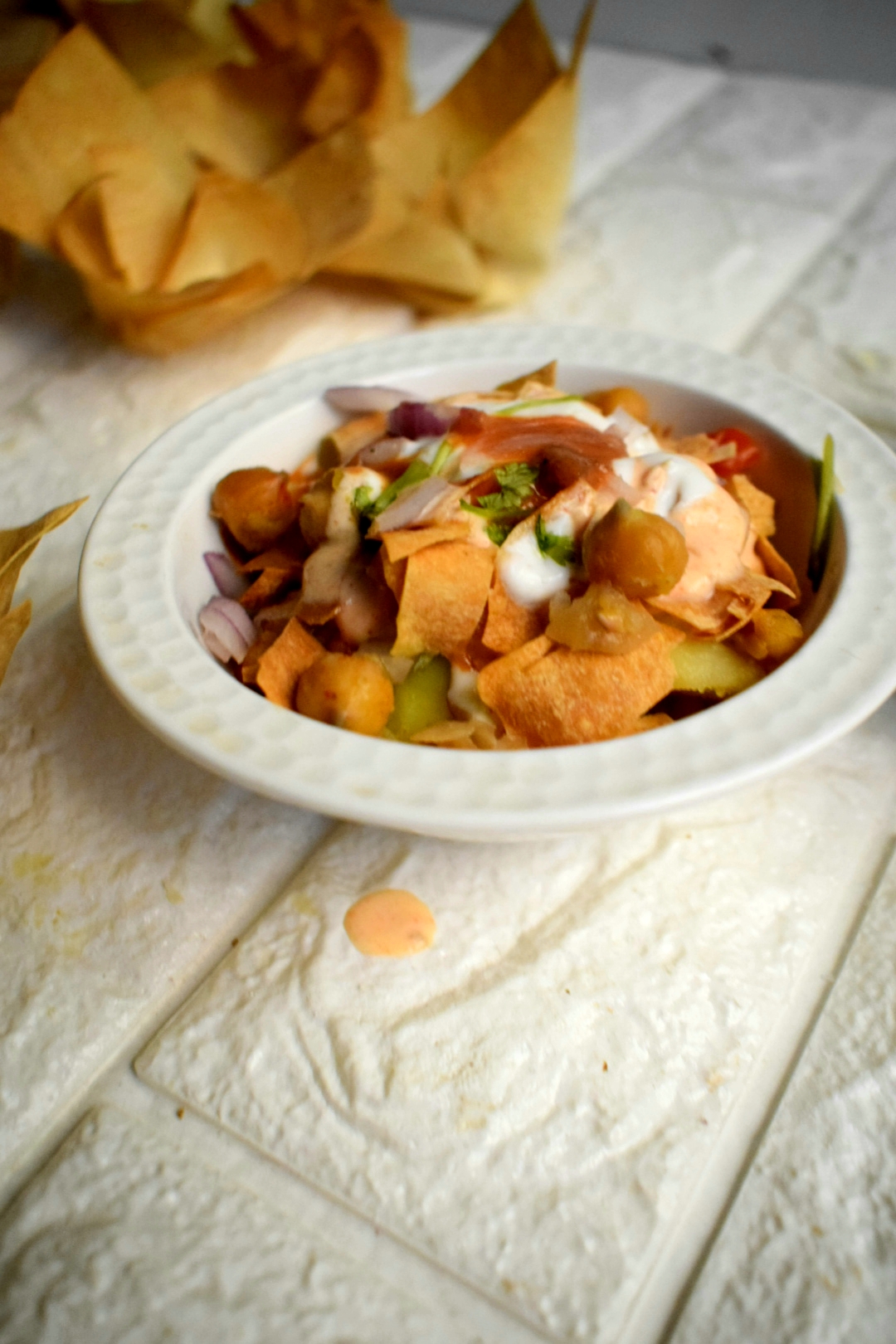 I think fried samosa leaves may taste better than the baked one! I'm sharing two ways of assembling it! In a small platter and in a cupcake mold like a tokri chaat, so that the one who doesn't have cupcake mold or oven can also make it! By making strips you can fry it too!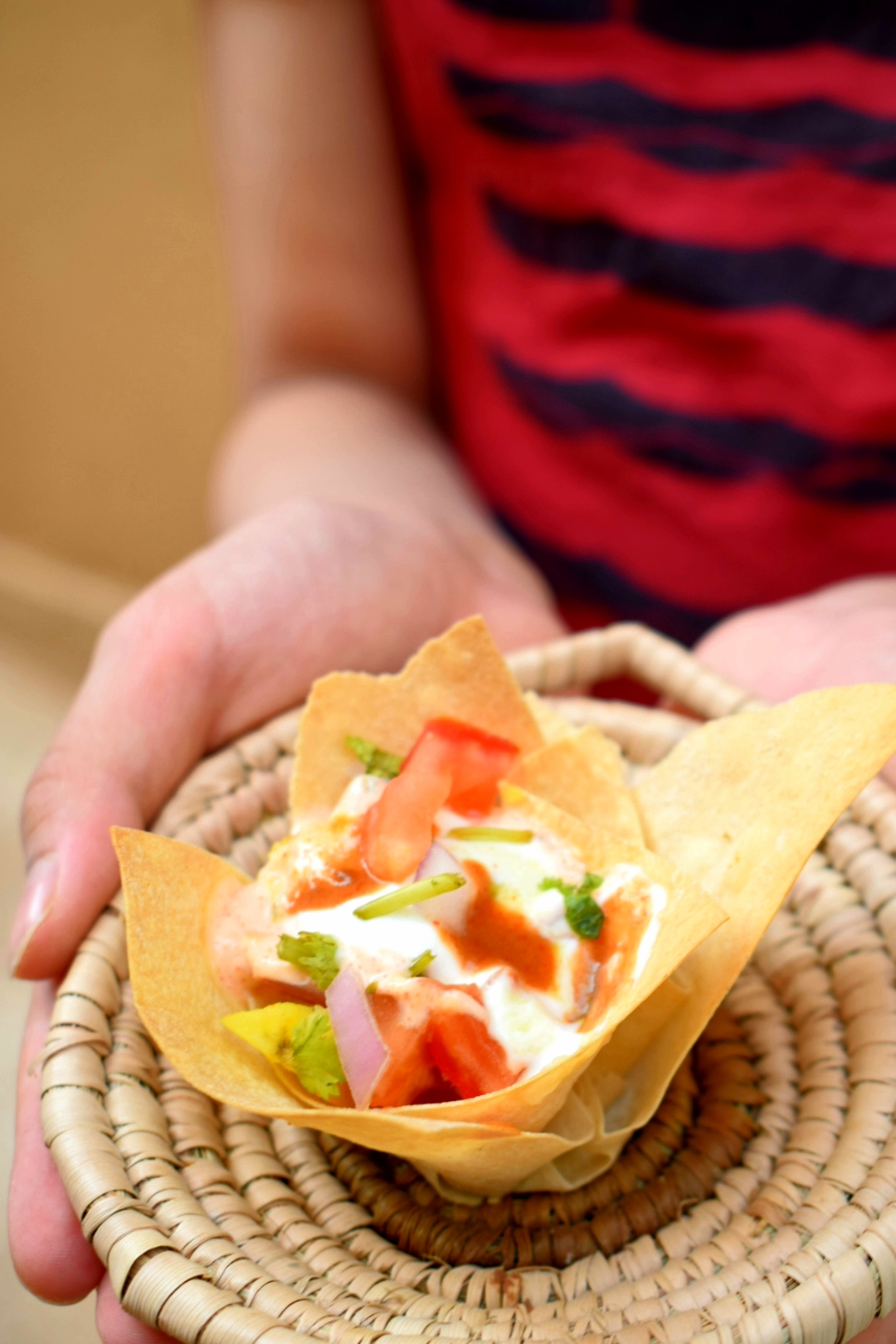 Let's hop to the recipe!
Ingredients
Samosa Sheets
Butter oil to spread on the sheet
1 cup yogurt
1 tp 1&1/2 tsp chilly powder
2 to 3 tsp sugar
salt to taste
1 tsp cumin powder
few drops of tamarind water
For substituting date tamarind chutney and just for that color I've made a thick tamarind pulp mixed with a bit of curd, chilly powder and sugar(you will need a minimum of 2tsp), this is totally optional!
If you like to make Dates Tamarind Chutney check the link
For Green Runny Chutney
A hand full of coriander leaves
Some mint leaves
3 to 4 green chilies
1 tsp cumin powder
lemon juice
Salt to taste
Grind it to a smooth paste with very little water. Then add enough water and make it runny!
Other Ingredients
Boiled Potato
Boiled Chickpeas
cumin and chaat masala
Some chilly powder
chopped onion, tomato and coriander leaves
Check out the video for assembling
https://youtu.be/L4I87GkrxiE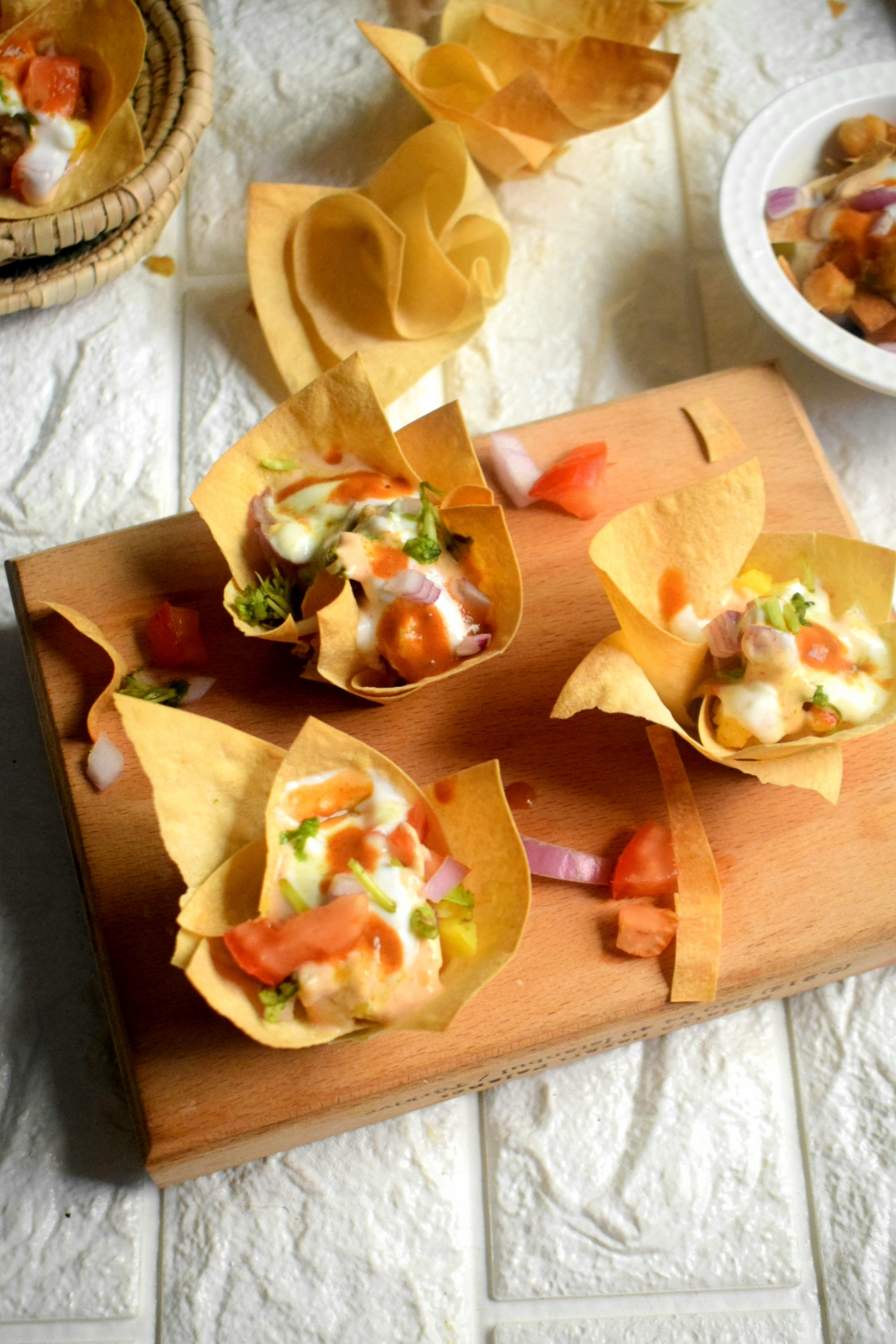 Happy Cooking!