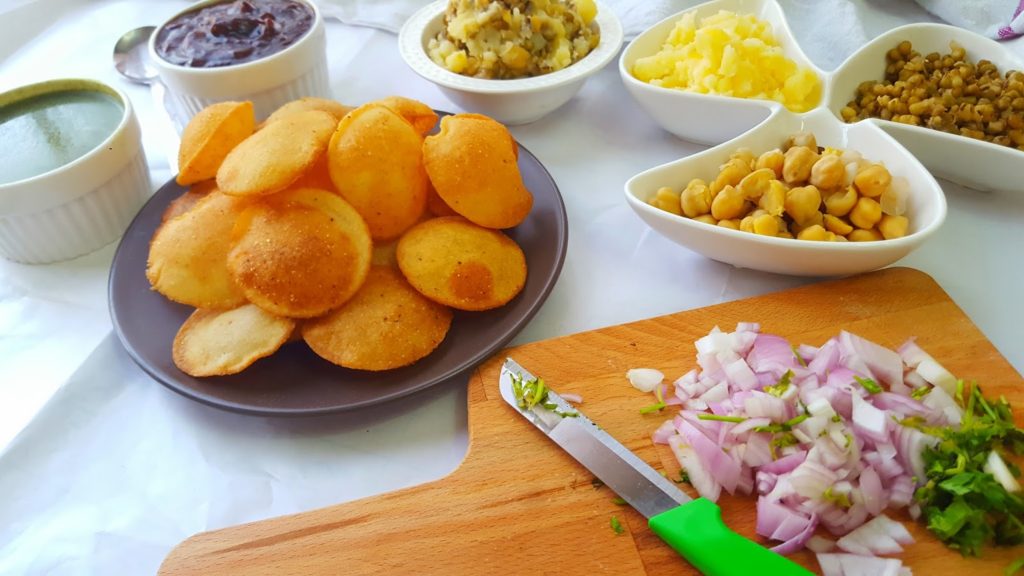 Golgappa!Yaay!My favourite street food ever!What a chatpata food it is!Crispy puri with some healthy veggies and sweet and sour chutneys!What can beat such an amazing combination?isn't it?If we can make such delicious street food at home so there is no matter of hygiene too!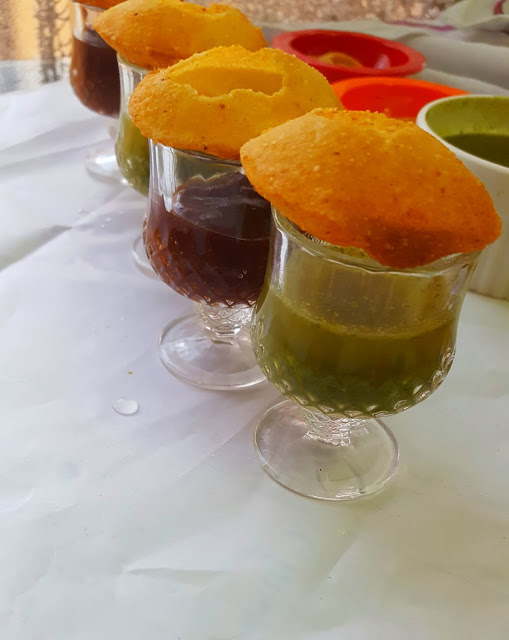 The most interesting part about my pani puri story is, this is our family favorite.I first ate this from my aunt's place (upitha my father's sis).She used to make such an awesome pani puris that can beat the street ones.Masha Allah!And we cousins go crazy for it!I swear this is such an awesome recipe.All credit goes to her for this lovely recipe.I ate it from different places but only some of them serve sweet tamarind chutney which enhances the tangy, sweet taste in it.Without that no fun eating pani puris(for me)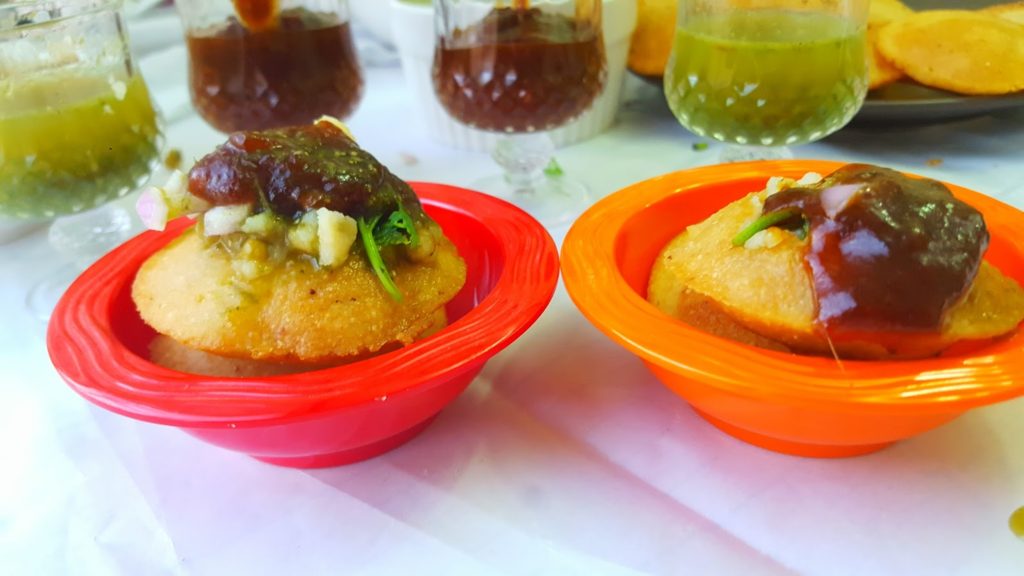 It's really a simple dish if we buy ready made puris 🙁 Haha !That's the most toughest part.All other things are very simple to make,In this the sweet taste is coming from dates tamarind chutney!Then a hot green chutney,boiled potato,chickpea and (green moong dal is optl).That's it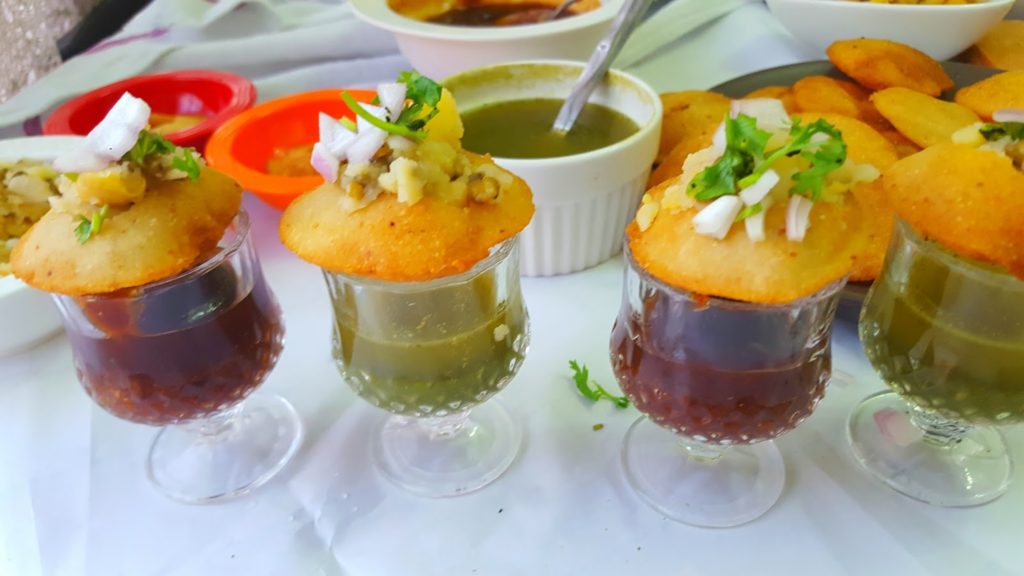 Make sure you try this awesome recipe!Seriously!It's a delish!
Ingredients
For Sweet Chutney
2 small cubes Jaggery
6 to 8 dates
lemon size ball of tamarind soaked in very little water
Salt to taste
1 tsp chilly powder
Melt jaggery.Then in blender blend together all until you get a fine paste.Then add water to adjust the consistency.Check for the sourness and add some more tamarind pulp if needed.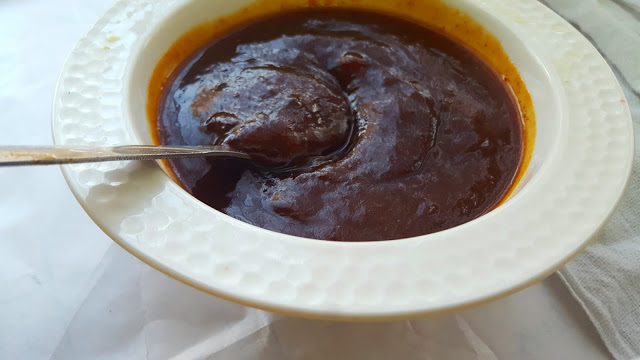 Green Chutney
A hand full of coriander leaves
Some mint leaves
3 to 4 green chillies
1 tsp cumin powder
lemon juice
Salt to taste
Grind it to a smooth paste with very little water.Then add enough water and make it runny!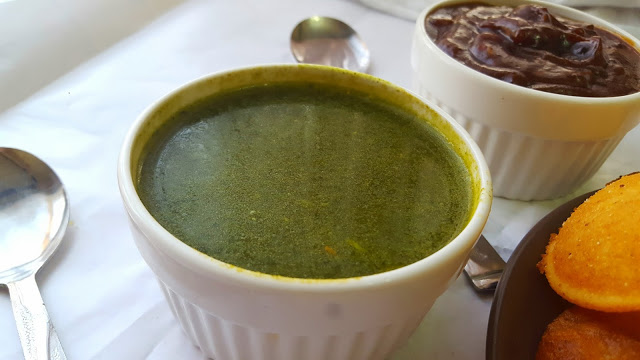 Other ingredients
Boiled Potato
Boiled Chick peas
Boiled green moong dal(optl) but i love that
Mix all in a bowl and mash lightly.
Also add some finely chopped onion and coriander leaves on top..
For Puri
3/4 th cup semolina
1/4 cup maida
1 tbsp oil
salt
Oil for frying
Water as require
Knead it to a tight dough.Add water carefully.Let it rest at least half an hour,Roll it and cut it with the help of a cookie cutter. Put the puris in hot oil and fry it until golden brown.Only add all the fillings just before serving!Otherwise the puris will get soggy!
Note: Fry it in medium flame.
Use fresh oil.Don't make it too thin and too thick!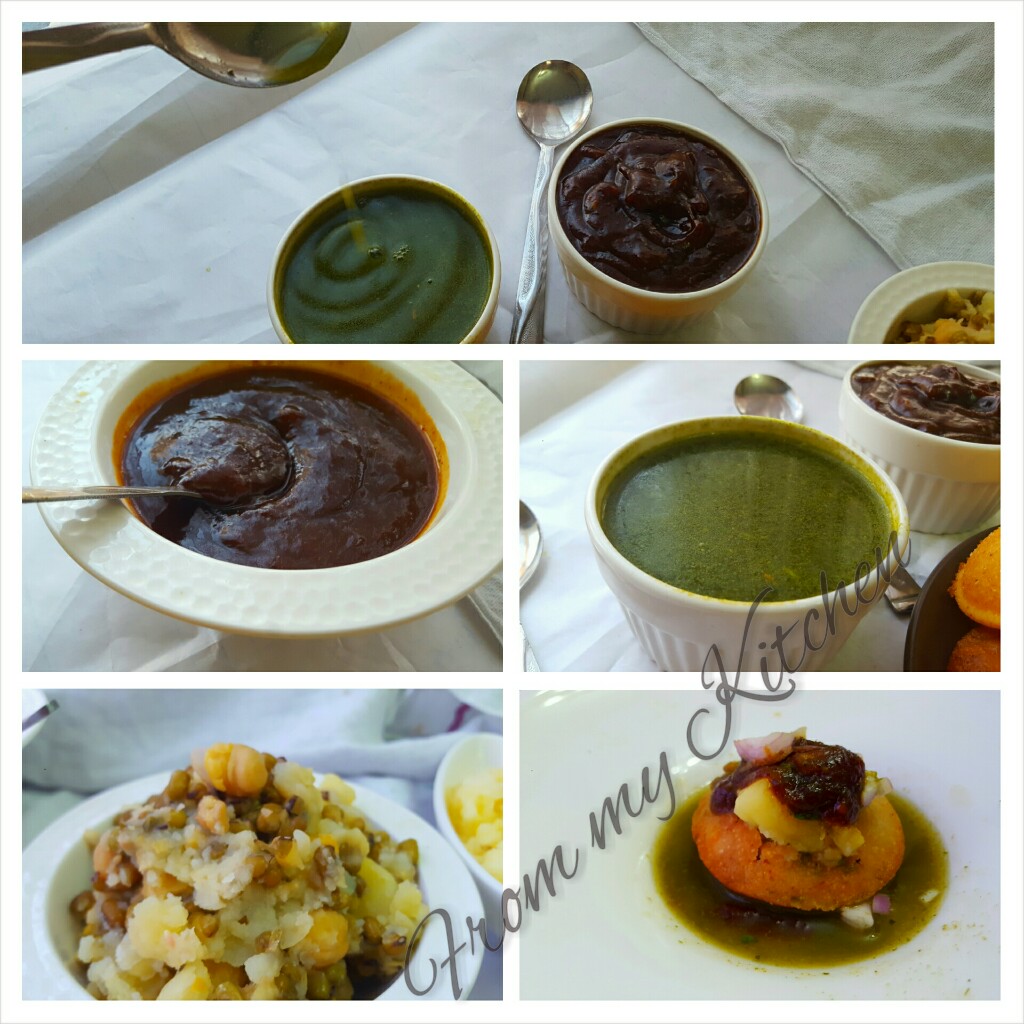 Arrange everything on our table and let them serve it alone and eat!:-)Otherwise you will only serve for them and at the end it will be all finished hehe!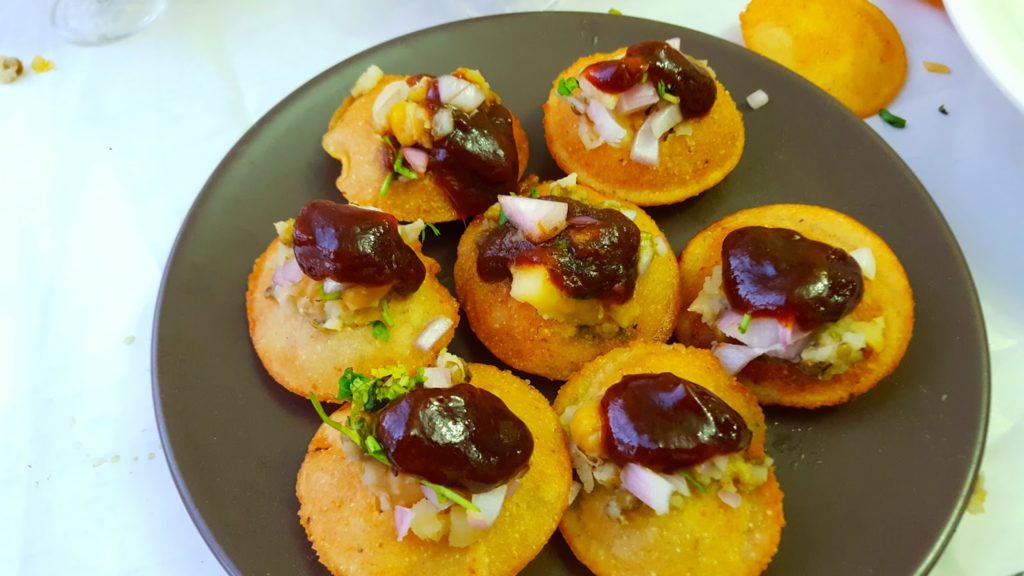 My sweet chutney is little thick if you want make it a little more thinner.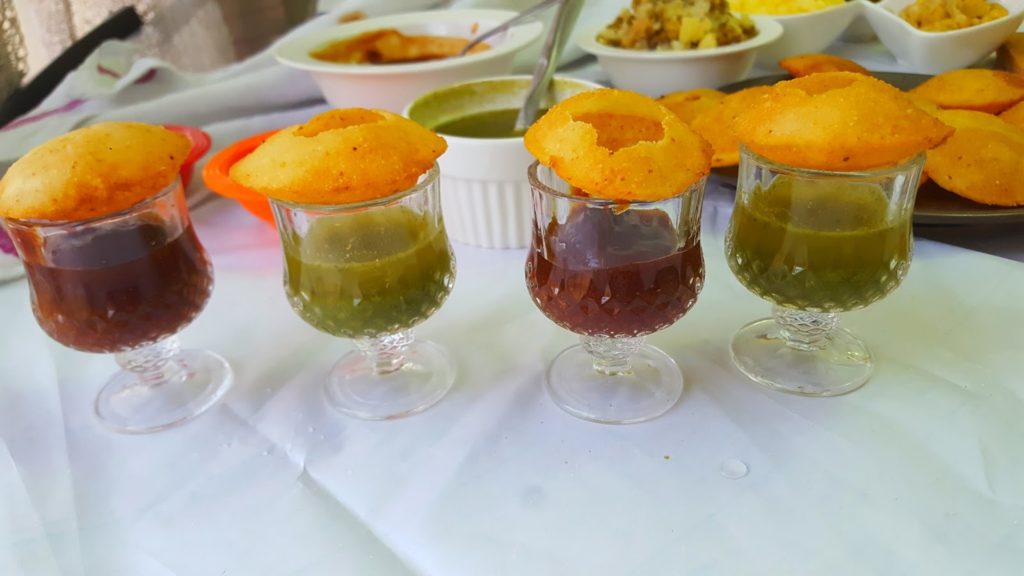 Treat your self and family once in awhile with such special food!