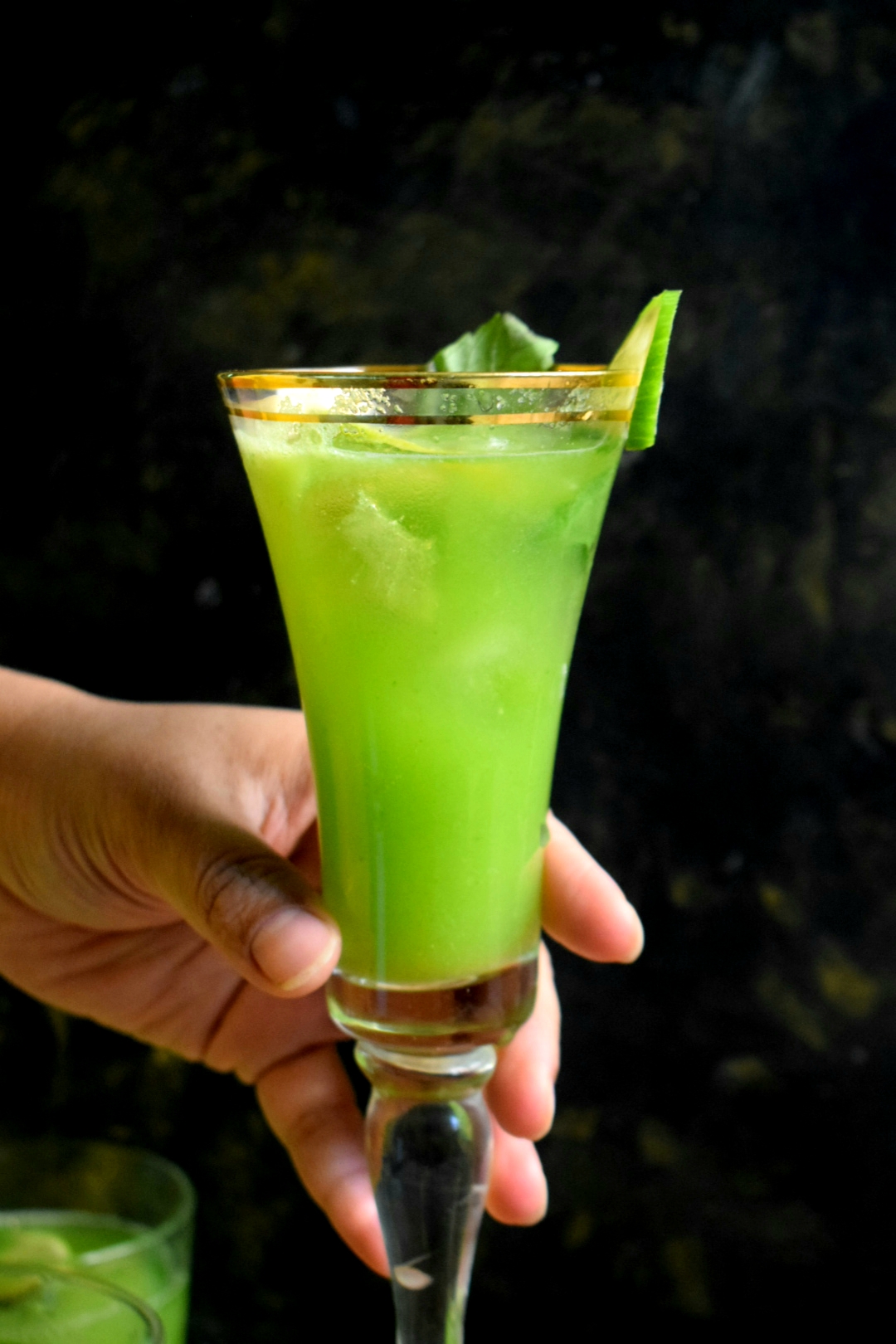 Today I'm here with a refreshing drink with cucumber! It's quite refreshing to have such cold and soothing drinks during this climate especially while breaking fast! Cucumber lemonade or cooler is so refreshing with all fresh ingredients in it!
It's advisable not to drink such cool drinks these days, so make it medium cool and have it! As I have many cucumbers in my refrigerator i don't wanna spoil it and made it this way, to our surprise, it turned out so good and refreshing!
Ingredients
3 cucumber peeled
juice of 1 lemon
12 to 13 mint leaves
A pinch of salt
small piece ginger
Sugar to taste
2 to21/2 cups cold water
1ce cubes
Sparkling water or 7up(opt)
Method
Just blitz everything in a blender. Add sugar accordingly! Sieve  it,
In a tall glass put some ice cubes and pour the drink. If you are adding 7up add the juice halfway and then pour it!