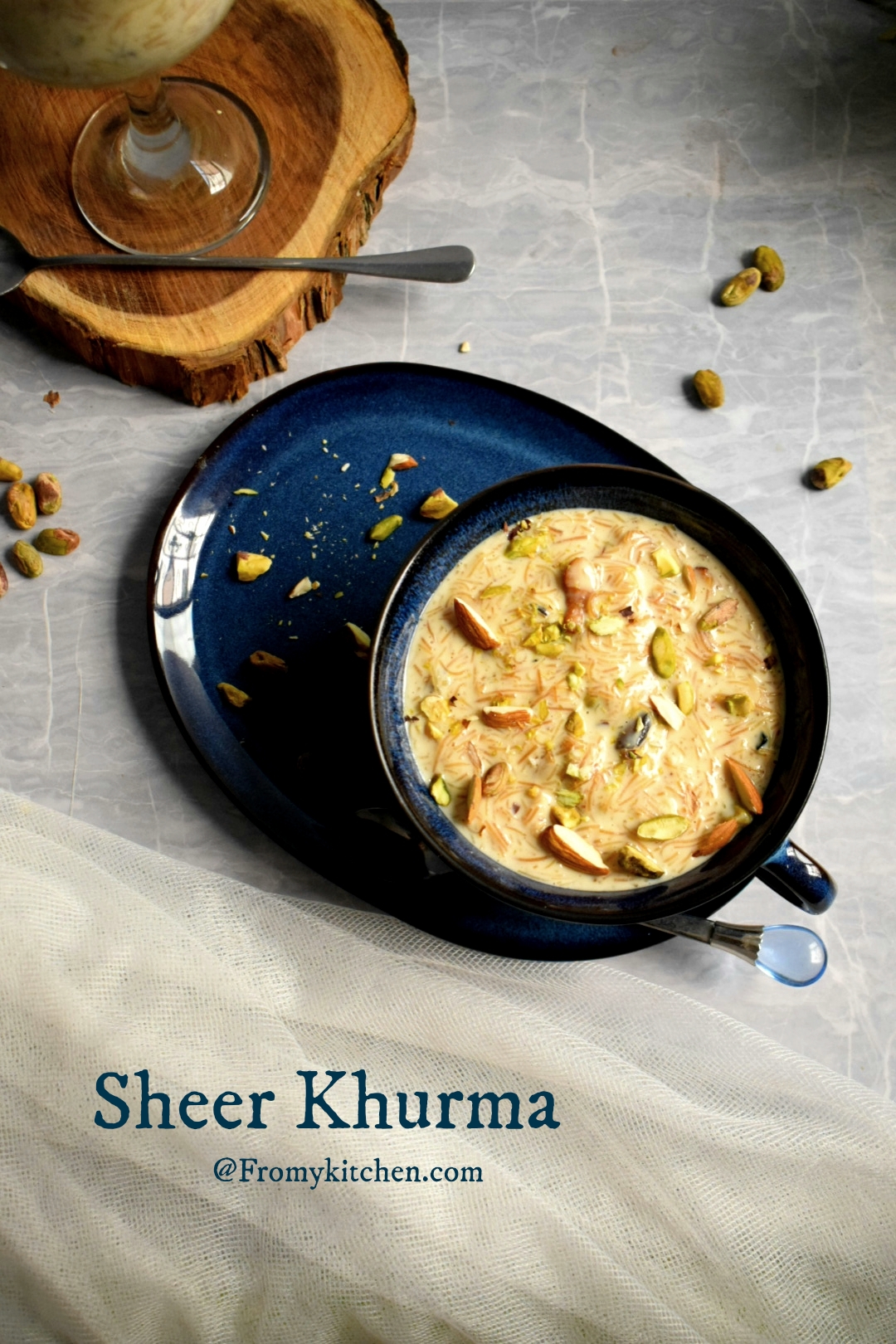 Sheer Khurma is a rich and creamy vermicelli dessert with dry fruits and nuts in it! A creamy and delicious version of our very own semiya payasam! Sheer Khurma is an inevitable dish to celebrate Eid in many parts of India!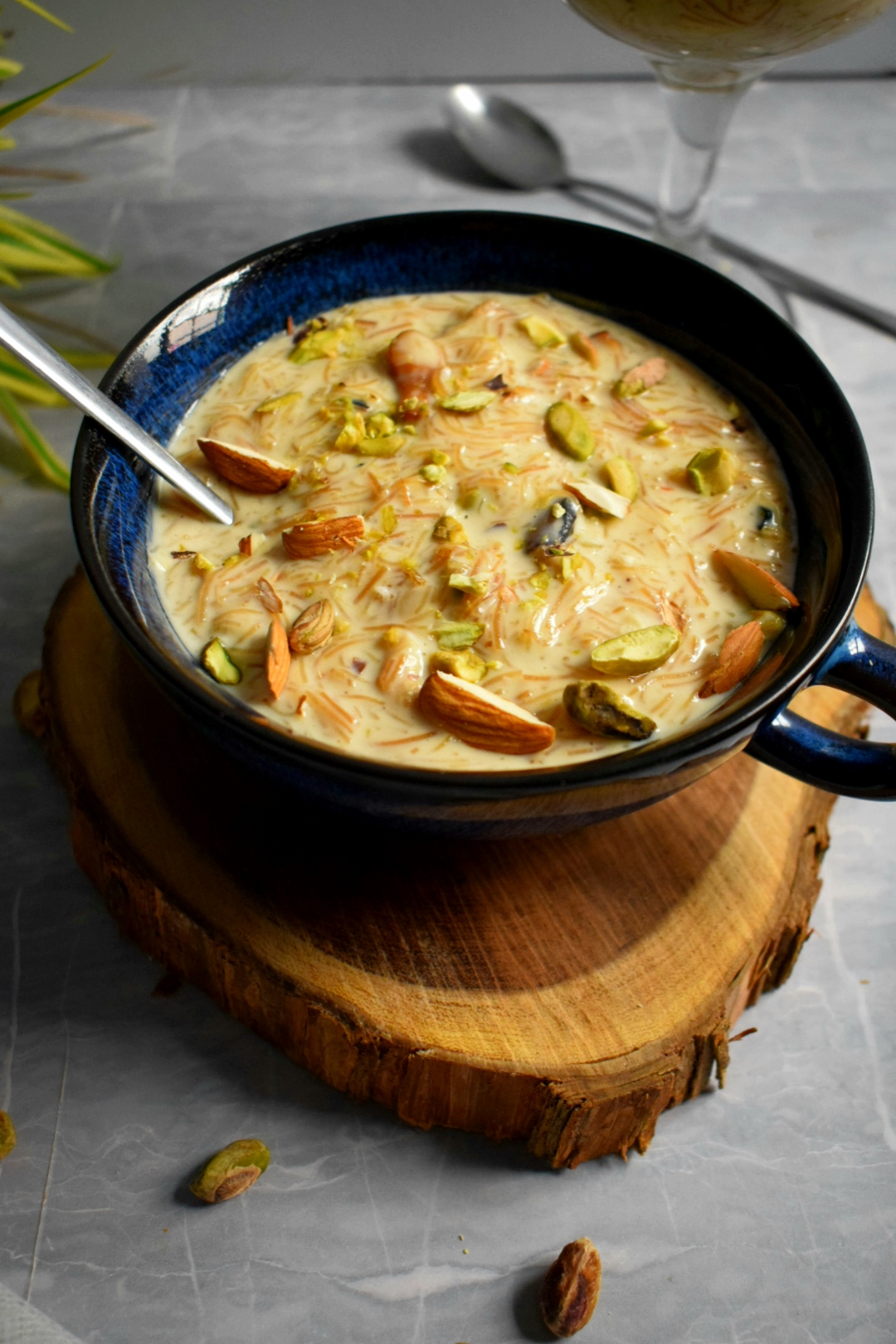 In our place, we used to try different types of desserts rather than payasam! But this one, for sure is a favorite for almost everyone, right? Whether it is served like a payasam or like a thick creamy sheer khurma, it always has a special place in my heart!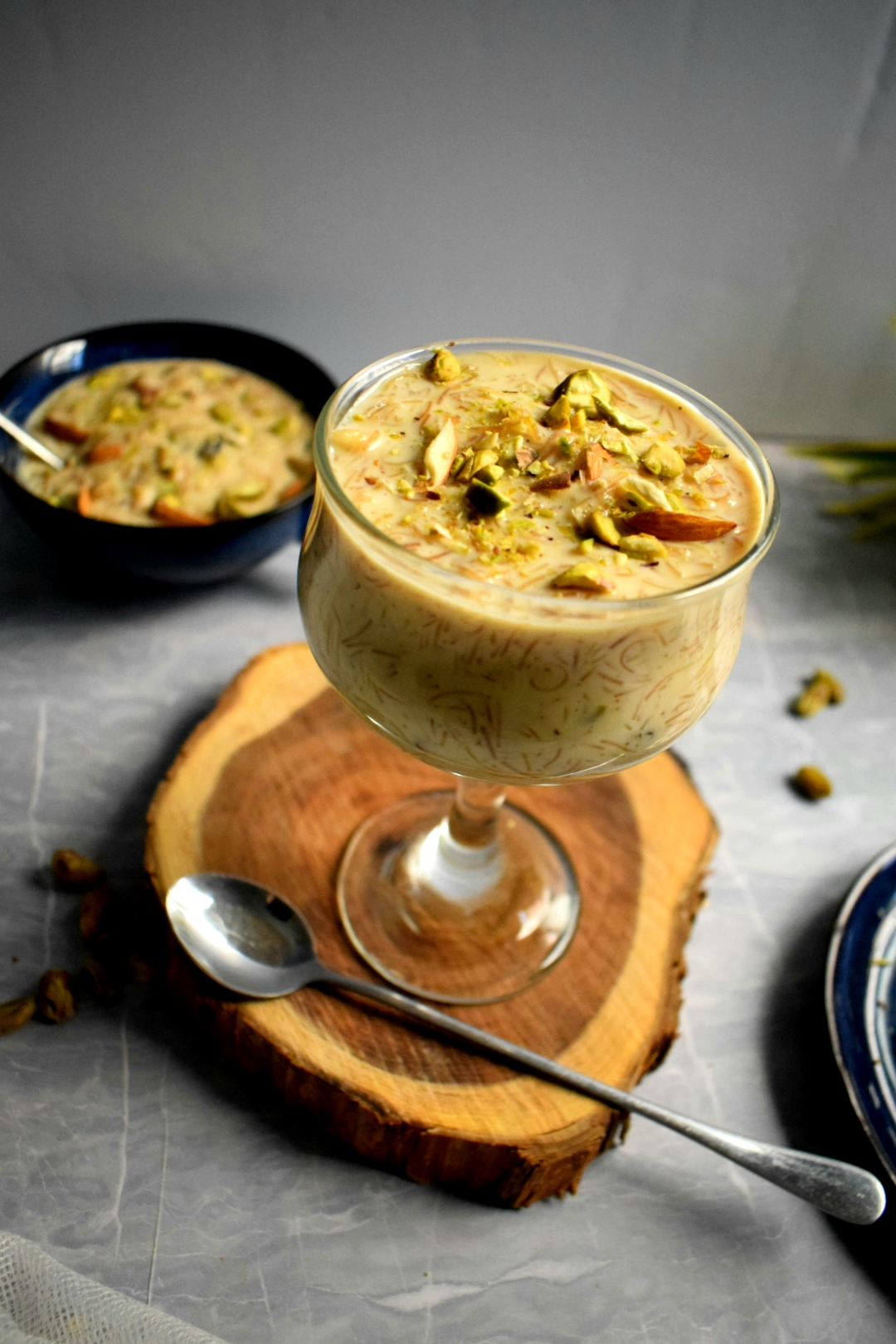 Whenever there is a sudden guest or any sweet cravings, usually this is the first one that comes to our mind right! This sheer Khurma is a part of did Dessert collab in Insta with my fellow bloggers! We are supposed to share our traditional version of this one using vermicelli! But I'm making thick and creamy sheer khurma with lots of dry fruits in it, not the authentic way by reducing milk, but like how my mom used to make!
Ingredients
2 cups of milk
1 cup evaporated milk or 1/2 cup cream
60 to 75gm vermicelli
2 tbsp each pistachio, almonds, and cashew sliced + more for garnishing
1/2 can condensed milk
2 pinches of cardamom
A pinch of saffron soaked in warm water
2 tbsp ghee
Method
In a pan pour ghee, make sure that the flame is on medium-low otherwise, you will burn your dry fruits. Add your sliced nuts fry it and take it out!
In the same pan roast the vermicelli and take it out!
Pour the milk and evaporated milk let them boil for 5 minutes on medium flame, by stirring in between, add the roasted nuts and cardamom in it.
Now add the vermicelli and cook it on low flame for 3 to 4 minutes.
Add the condensed milk and saffron boil for few more minutes and switch off the flame.
By this time your sheer khurma will be thick and creamy! If you like it runny adjust the consistency as per your likings by pouring some more milk. Adjust the sugar too accordingly!