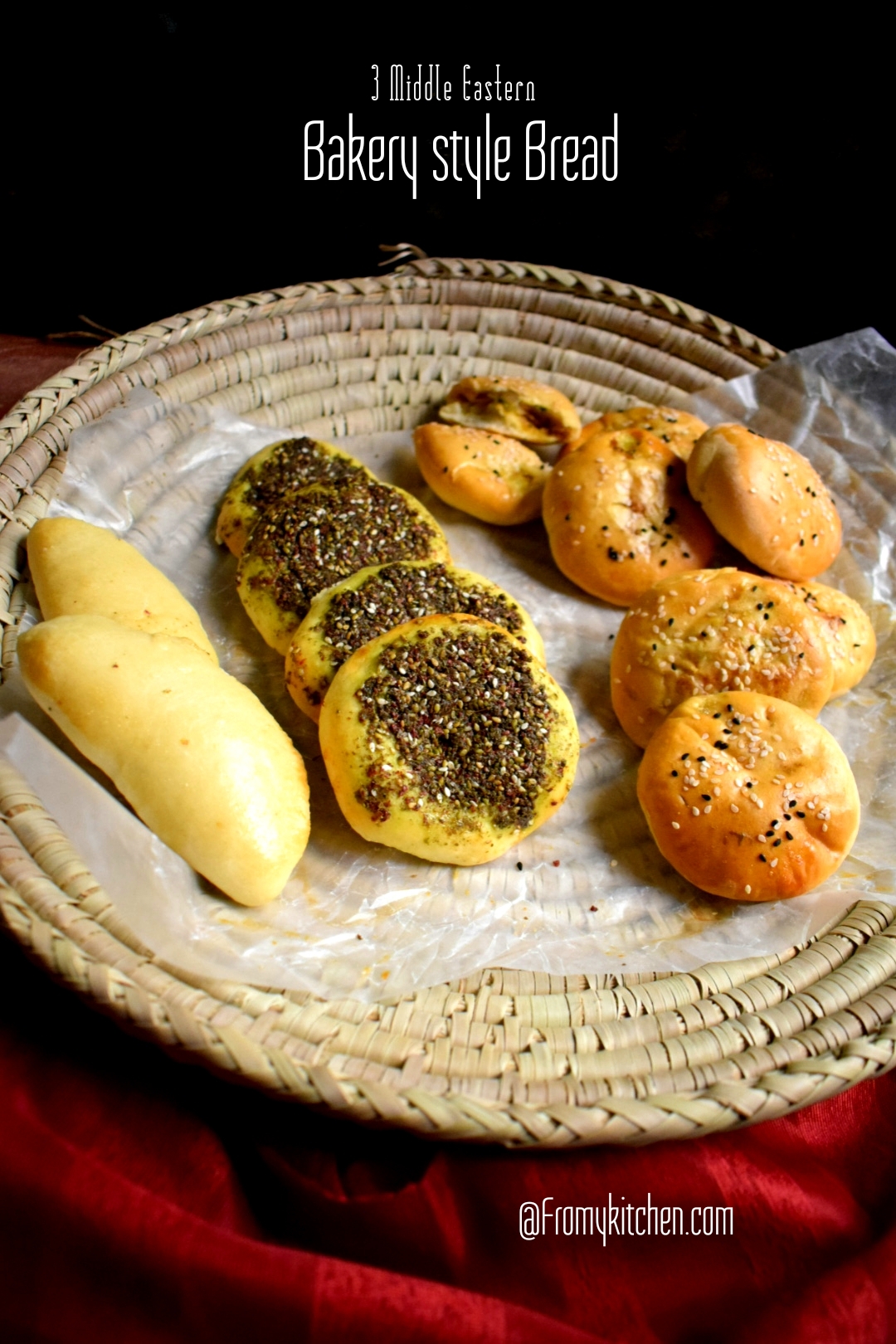 By this time you all may know how much I love baking and making bread! Freshly baked bread ah! there is something in it that gives me pure satisfaction and happiness! The aroma, that perfectly baked bread gives us is pure bliss, isn't it?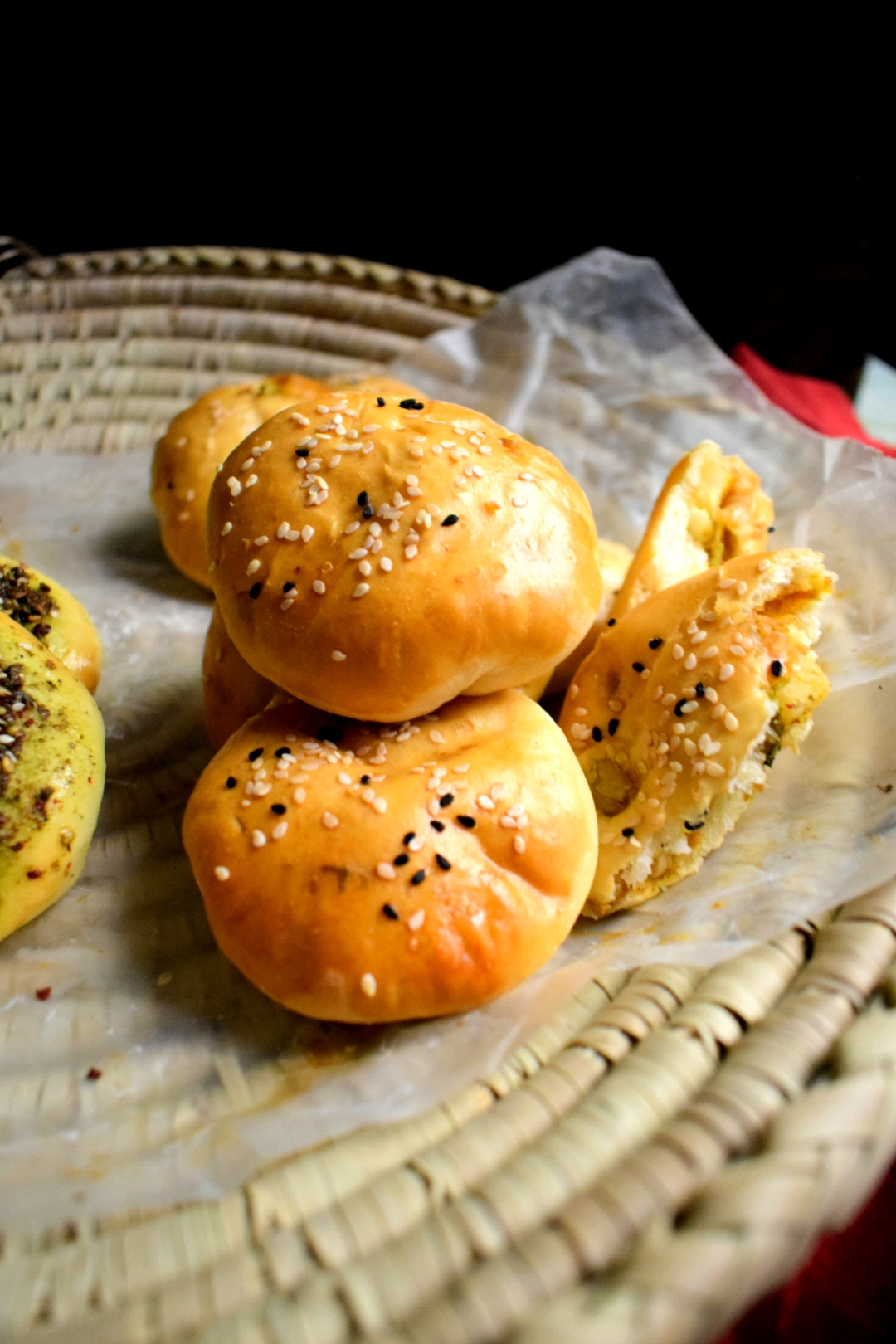 I have many bread recipes on the blog whether it is sweet or savory! I thoroughly enjoyed making these cute little buns, i tried making that soft spongy bread that we get here from the bakery! We all love it to the chore, the softness, and the light warm bread is too good!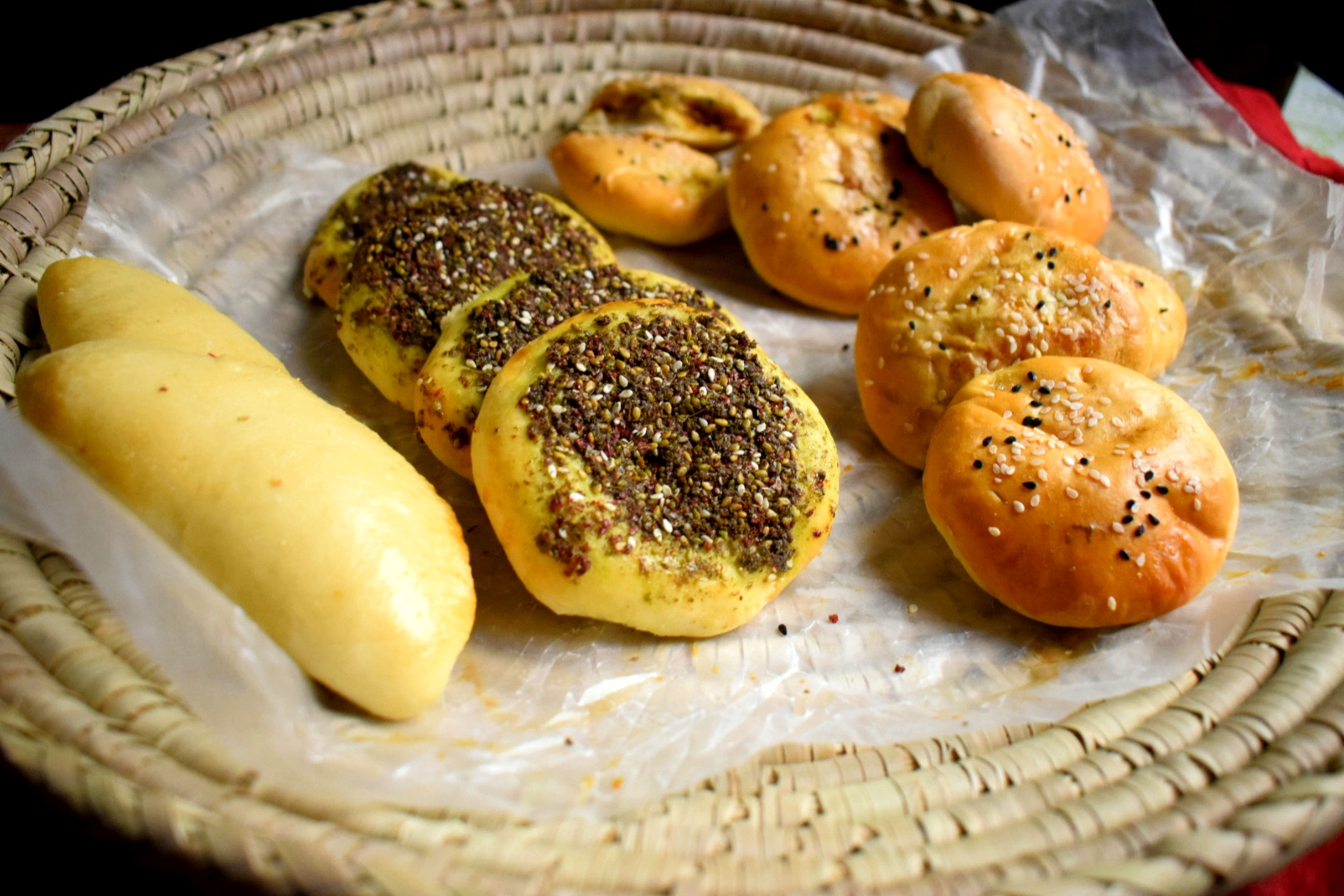 I'm so happy that I got that perfect pillowy soft bread! Here I stuffed one with a potato and chicken filling which was enjoyed by all! The other one was zaatar and labneh stuffed buns! I'm not a big fan of zaatar but hubby does! The last one is our fav Labneh and honey!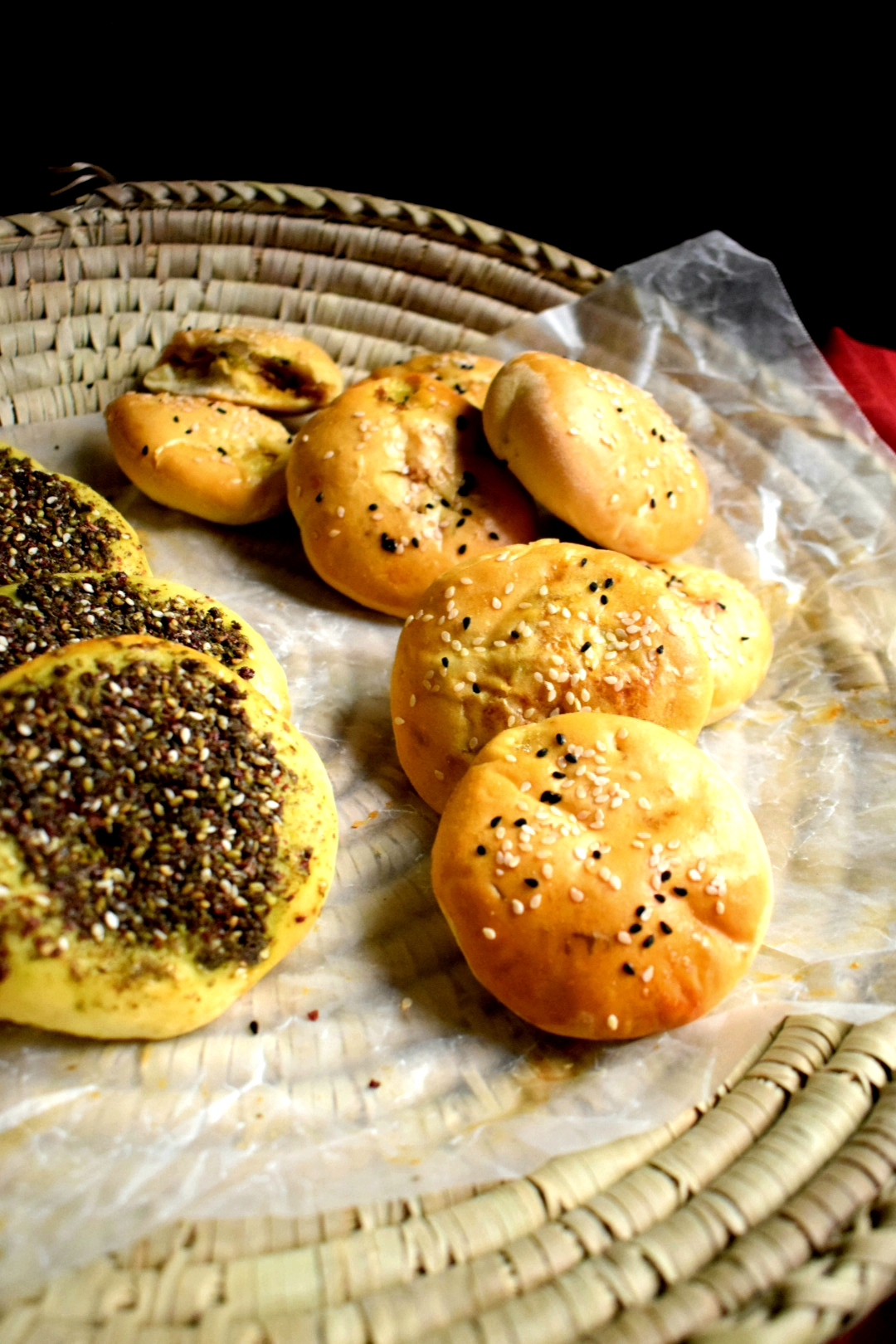 Youtube video uploading is very slow, so I'm sharing the blog post, in case if someone wants to try it out! This is the last post of this Ramadan series! Seriously this Ramadan comes to an end in a blink, with heavyheartedly bidding adieu to this Holy month! May Allah accept all our good deeds and let's all pray together for a healthy better tomorrow!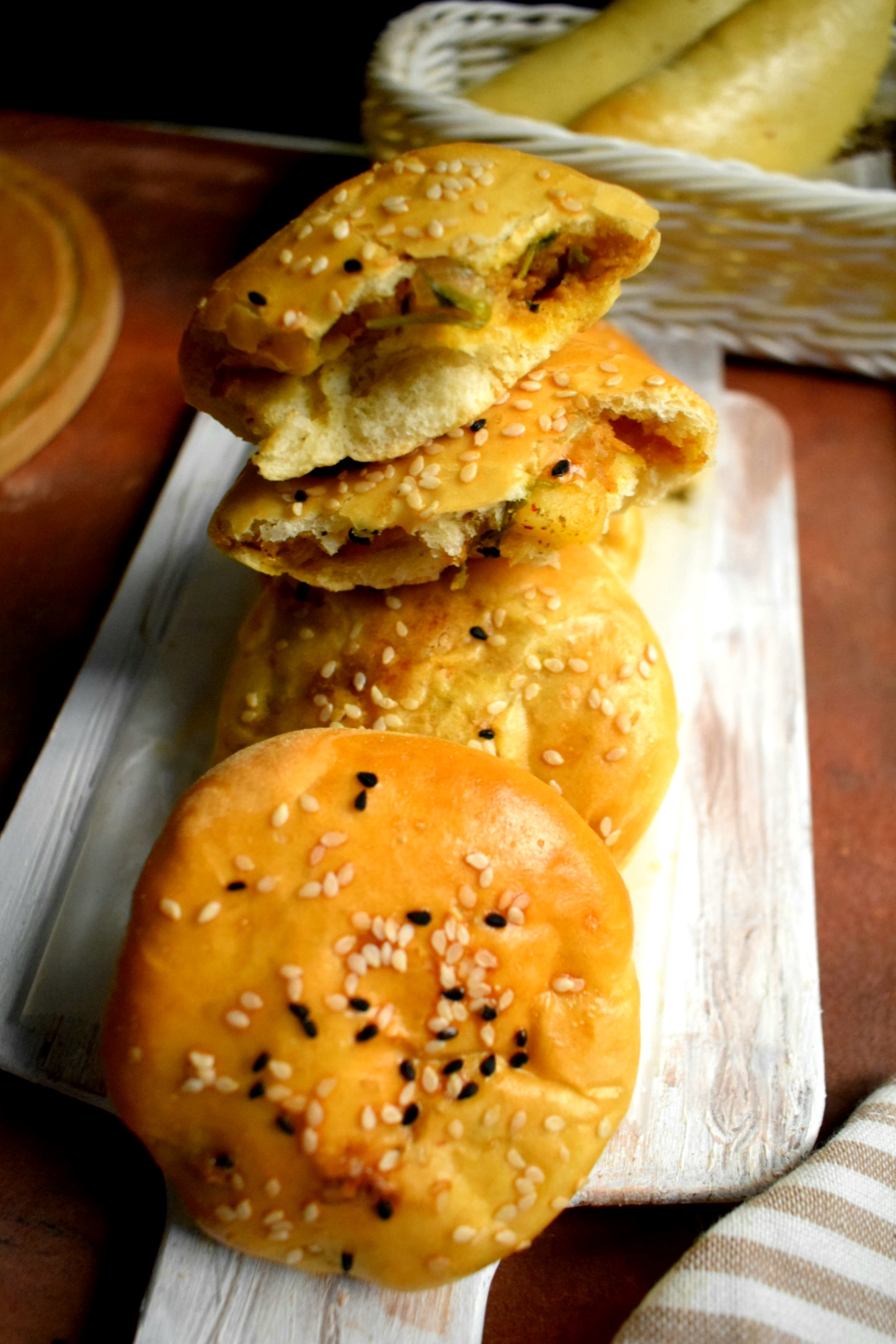 I Will be sharing Eid Dessert recipes from tomorrow onwards!
Ingredients for Bread
4 cups all-purpose flour/maida
 salt to taste
2 tbsp milk powder
2 tsp instant yeast
5 tbsp oil or melted butter
Almost 1 & 1/2 cup liquid warm water mixed with milk (this will help us to give a soft pillowy dough)
For The Filling
1 chicken breast fillet boiled with salt, chilly powder, and 1tsp of soy sauce.
3 tbsp butter
1 medium-sized potato boiled and chopped
2 onions finely chopped
1 bell pepper finely chopped
2 green chilies
1 tbsp garlic
salt to taste
Some paprika
1 tsp cumin powder
1 /2 tsp garam masala
chopped parsley
3 tsp labneh or 1 tbsp cream cheese (you may also skip it), but it gives a nice sticky filling(add lemon juice instead)
Sesame to sprinkle on top
Malabar Style Chicken Filling click https://fromykitchen.com/2017/06/10/stuffed-bread/
For Zaatar
2 tbsp zaatar
1 tsp sumac powder
1 tsp sesame seeds
some oregano
2 to 3 tbsp olive oil
Just mix everything and spread it on mini spread bread, Spread some olive oil to dough ball and spread it with your hands, evenly top it with the filling and bake!
For Labneh Stuffed
1 tbsp labneh
Honey
Egg for egg wash
Method
Put all the dough ingredients in a bowl and knead into a soft dough. First, it will be a sticky dough, but by kneading it well you will get a soft and non-sticky one! Cover and let it rest in a warm place for proofing!
Filling & Baking!
In a pan add butter and saute garlic and green chilies, then add chopped onions and cook it until it's soft by adding enough salt.
Then add bell pepper and cook until it's soft.
Add spices and mix well.
Then add the shredded chicken and boiled chopped potato. Mix until everything blend together.
Chopped parsley or cilantro.
Add labneh or cheese and mix well.
The filling is ready. You can fill this same dough with this Malabar style filling  with egg
Take out the dough punch it and divide equal size small balls out of it.
Roll it into thick small pooris, Add the stuffing and cover it well.
Lightly roll it and leave them for proofing for 15 minutes.
Egg wash it, sprinkle some sesame seeds and bake it @200 degrees preheated oven for 15minutes.
It may be hard straight out of the oven. Place it in a hot pot or cover it with a damp cloth.
For the labneh honey filling. Just roll out the dough spread the labneh and drizzle some honey on top of it! Fold it half-moon shape egg wash and bake!
Video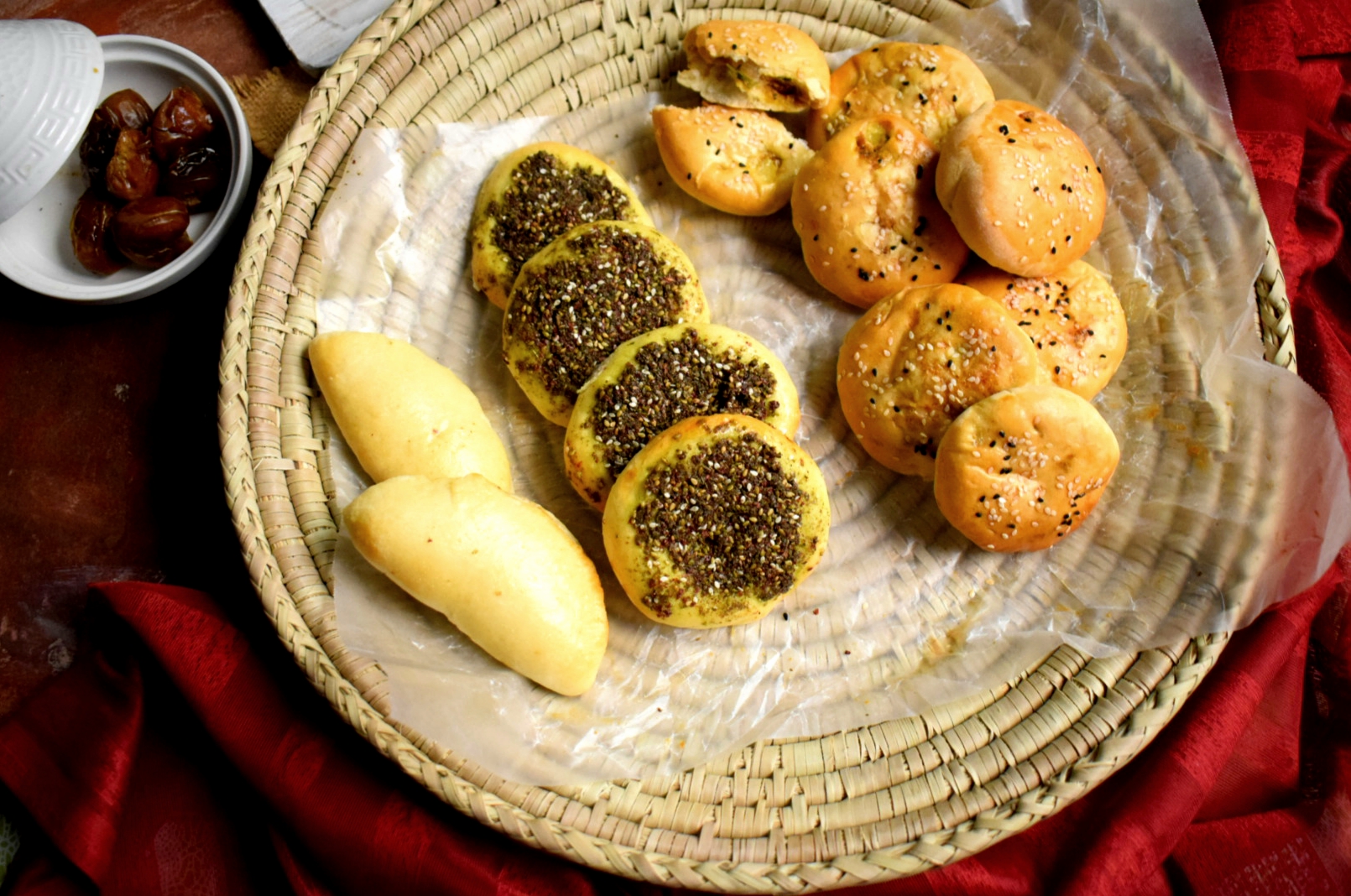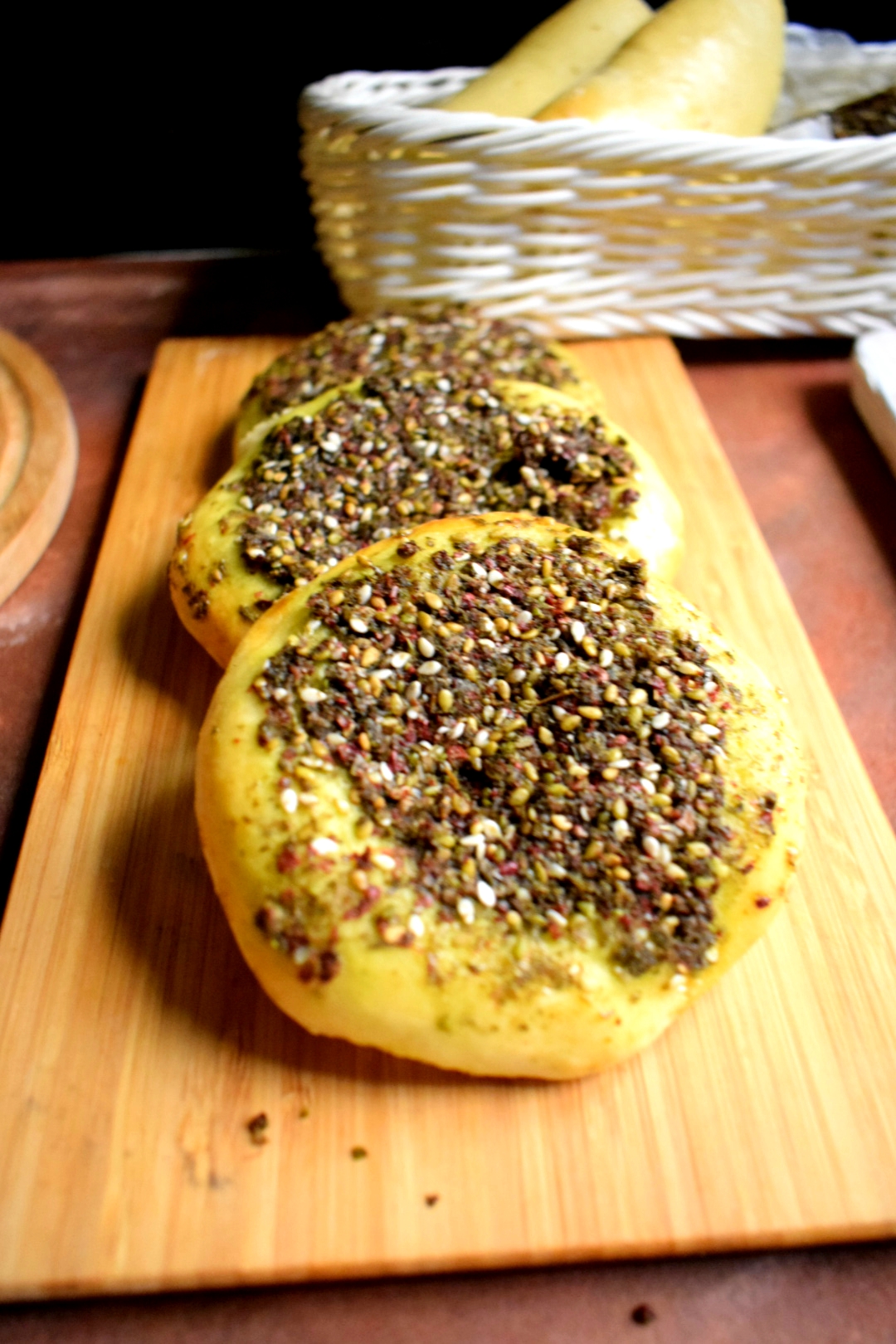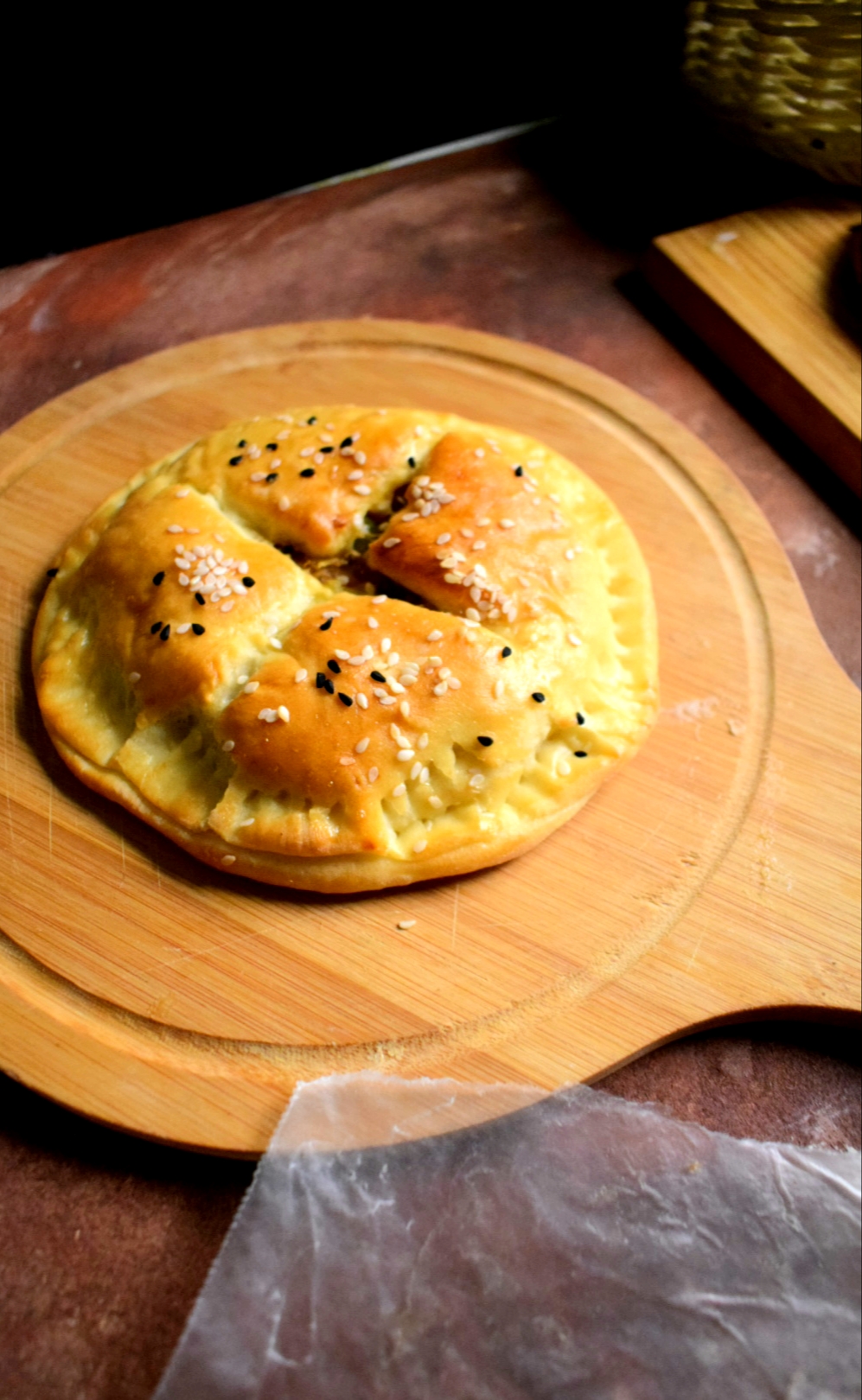 Happy Baking!