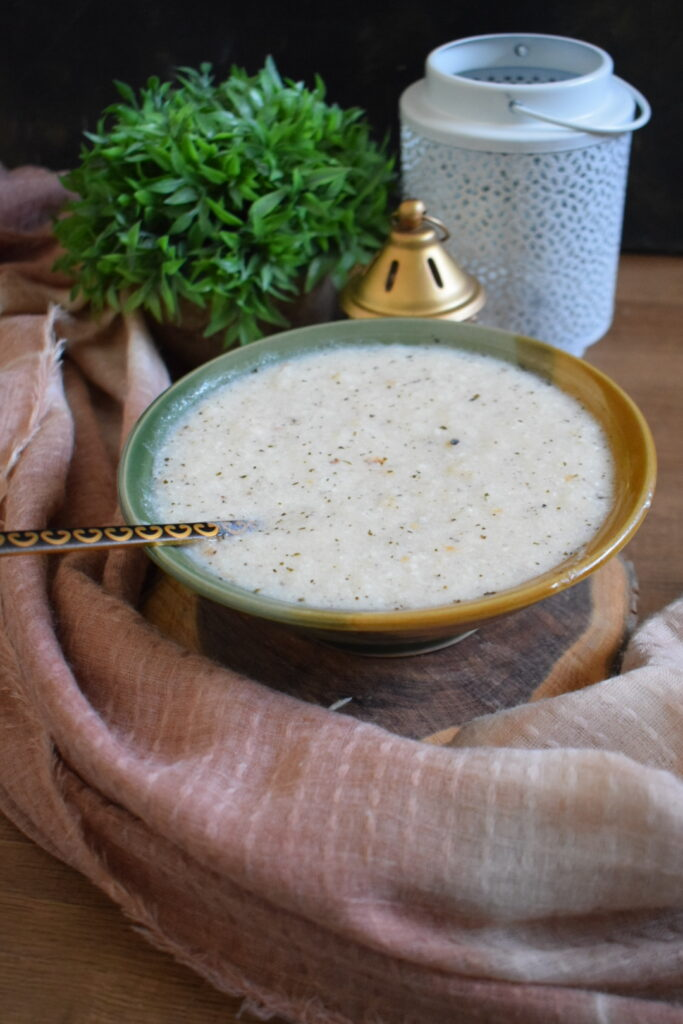 Yayla Corbasi is a Turkish yogurt & rice-based soup that comforts your soul👌👌 If you are feeling to have something light and comforting this one is the right choice!!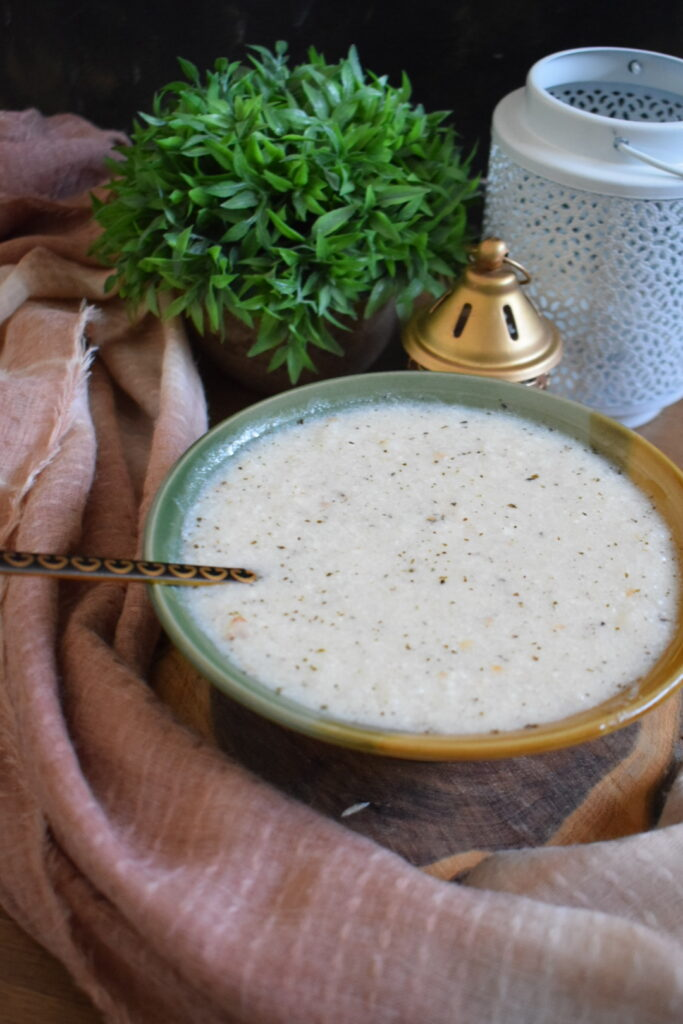 Here I made slight changes from the authentic recipe by adding chicken pieces, pepper and garlic👌 The main flavoring and scent come from the final mint seasoning sauteing in butter❤️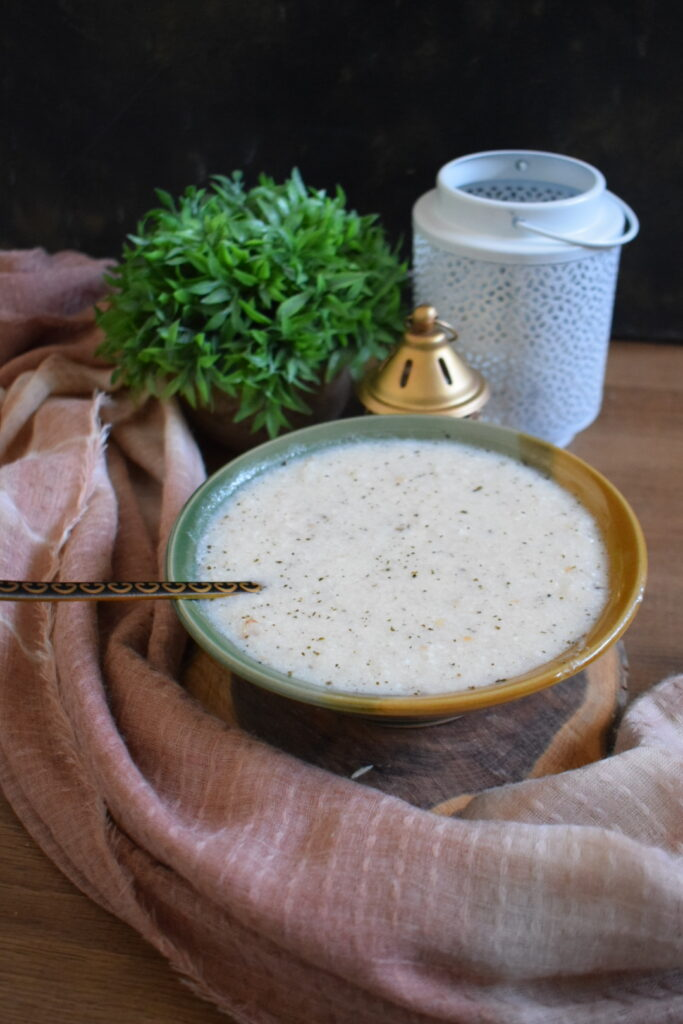 I was not sure about the taste and flavor, just curious to know the flavor, I tried it and loved it👌👍 If you have yogurt lovers in your home give it a try!!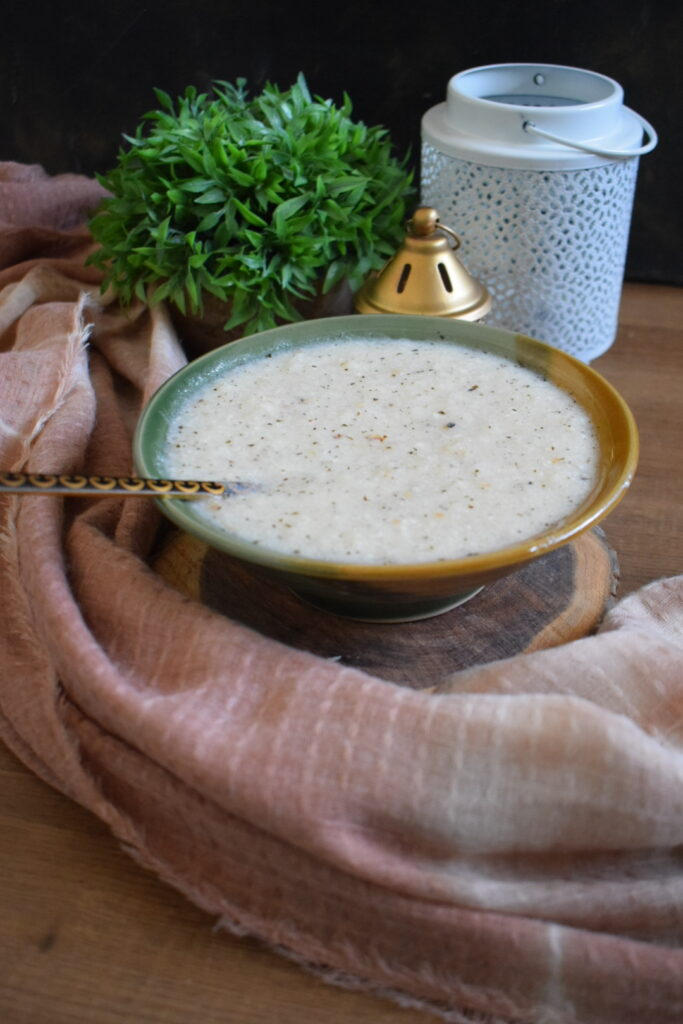 ingredients
1/4 cup rice
small piece chicken cut into small pieces
5 cups water
salt & pepper to taste
1/2 cup yogurt
1 small egg
1 tbsp all-purpose flour
2 tbsp rice broth
2 to 3 tbsp butter
1 tsp garlic finely chopped(optional)
1 tsp dried mint
green chilly finely chopped(opt)
Method
Cook rice and chicken with salt and pepper.
Meanwhile in a bowl whisk together yogurt, egg, and flour without any lumps. Add a ladle full of rice broth into this and pour it into the cooked rice mix. Cover and cook it on low flame for 10 minutes.