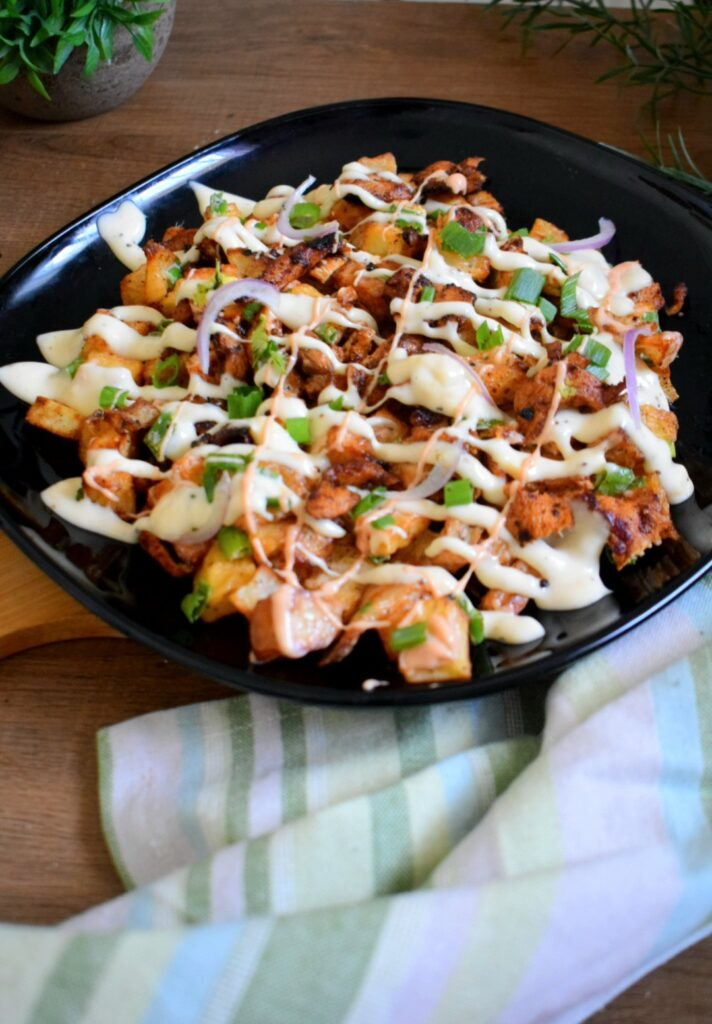 The last recipe for this Ramadan series💔❤️ It's all over in a blink of an eye! May almighty accept all our good deeds and dua🤲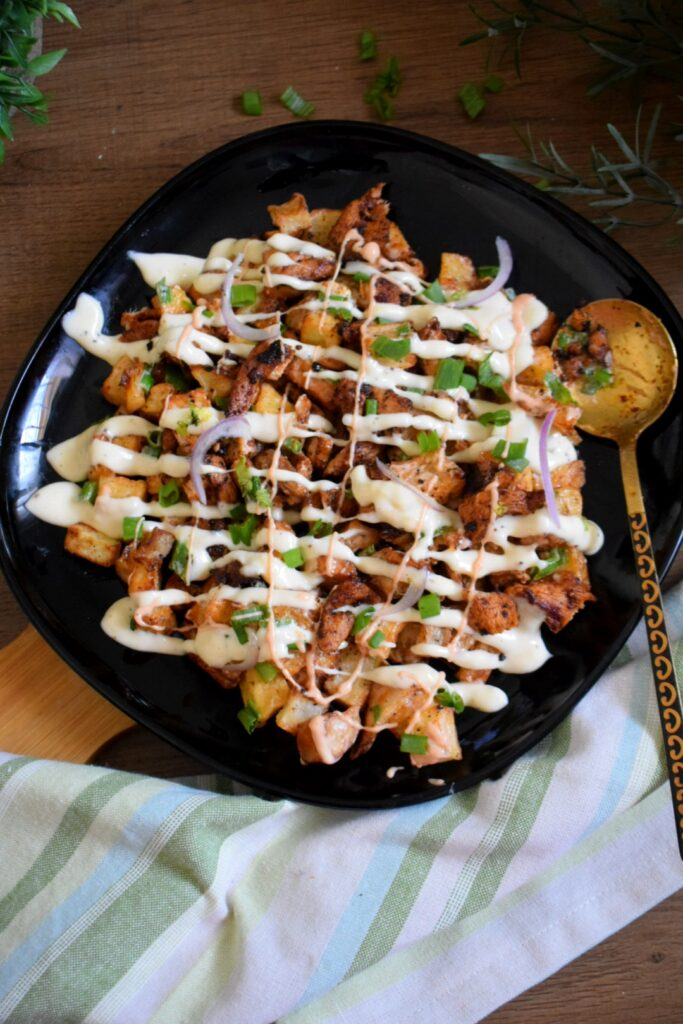 This Shawarma fries is my take on a chain restaurant here in Riyadh called Shawarma House!! We love it so much that my son requested me to recreate it.
Of course, adding a bit of my touch to the recipe makes it more yummy and creamy. This shawarma fries has pieces of chicken mixed with potato fried coated in mayochup sprinkled with spring onion greens. It's just too good that you should give it a try!!
Ingredients
3 or 4 potatoes cut into small cubes
salt and pepper to taste
2 tbsp oil(if you are air frying)
2 cloves garlic
Mix all and air fry it at @190 degrees for 15 minutes or until crisp and done. Or deep fry it.
For the chicken Marinade
1 chicken breast fillet
Paprika (opt)
pepper to taste
1/2 tsp chilly powder
1/4 to 1/2 tsp cinnamon powder & cardamom powder
salt to taste
1 tbsp lime juice
For Cheese Sauce
2 tbsp butter]
1 tbsp apf
3/4th to 1 cup of milk
100gm cheddar cheese
A pinch of salt
Refer video for the cooking process
For the coating mix
2 to 3 tbsp mayo
2 tbsp ketchup
1 tbsp hot sauce
spring greens
For assembling check the video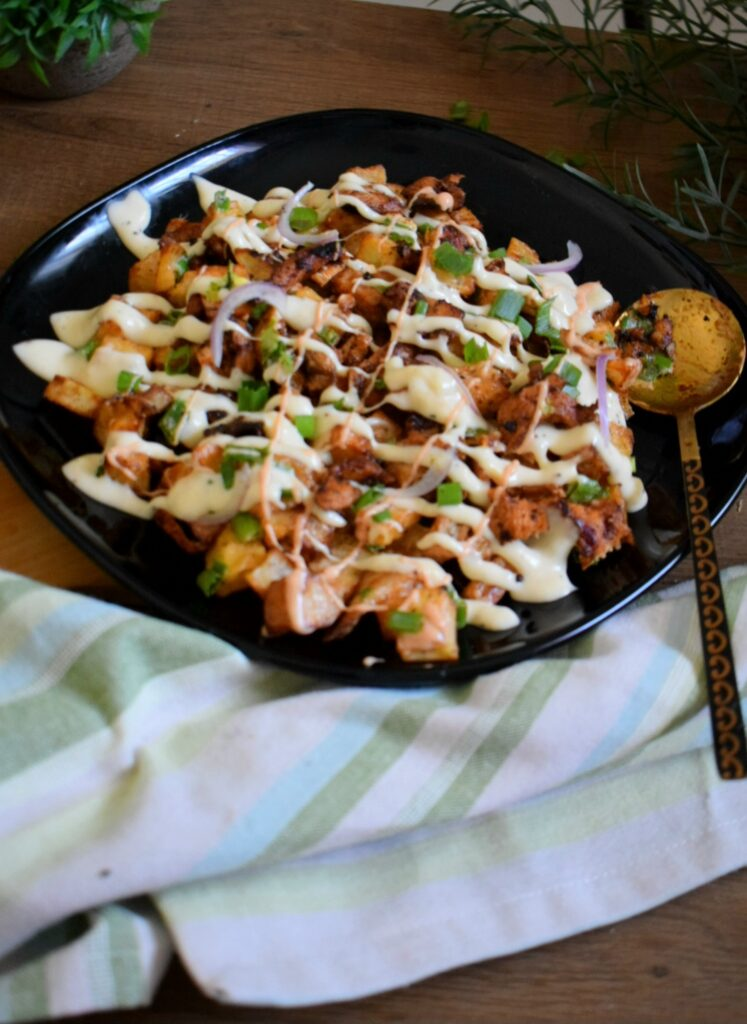 Happy Cooking!