Chaats are stars of Indian street food! Sweet, sour, spicy, and crunchy goodness loaded with some boiled and raw veggies is to die for! Is ther anyone who doesn't love it?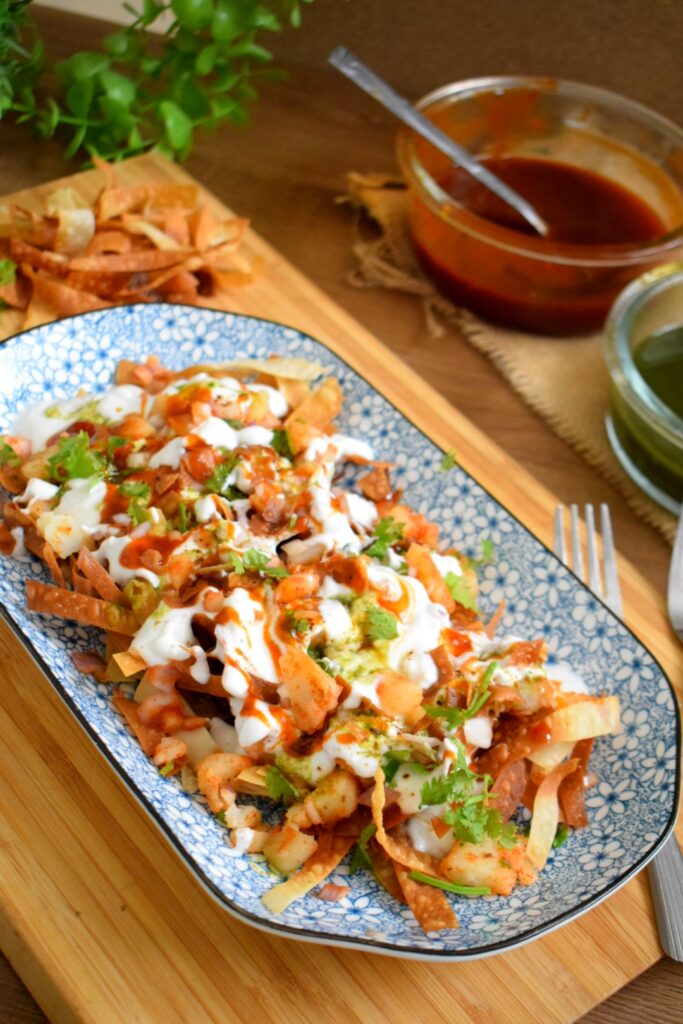 I always try to create simple and easy recipes without any compromise on flavors! Here is one such recipe that is so easy to prepare with samosa leaves, that you will crave for more!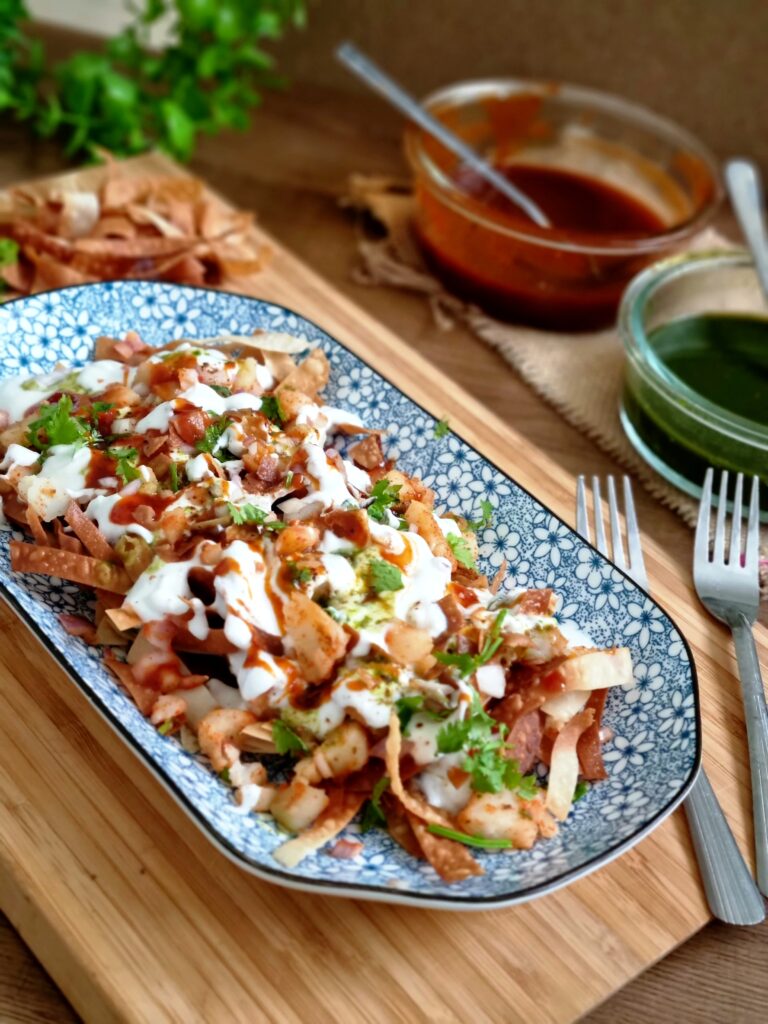 Assemble it just before serving so that, you can enjoy that crunchy samosa leaves along with all those sauces and veggies! Here the star is sweet imlie chutney which is so easy to prepare too!
Ingredients
For sauces check my PaniPuri link https://fromykitchen.com/2016/05/26/pani-puri/
Samosa leaves
1 or 2 potatoes boiled with salt
1 tsp chilly powder, chaat masala and cumin powder, onion, cilantro and lemon juice- mix them with boiled potato
1 to 1/2cup yogurt, salt, chaat masala, cumin, and a tsp of sugar- mix all these well with some water
Assembling check the video!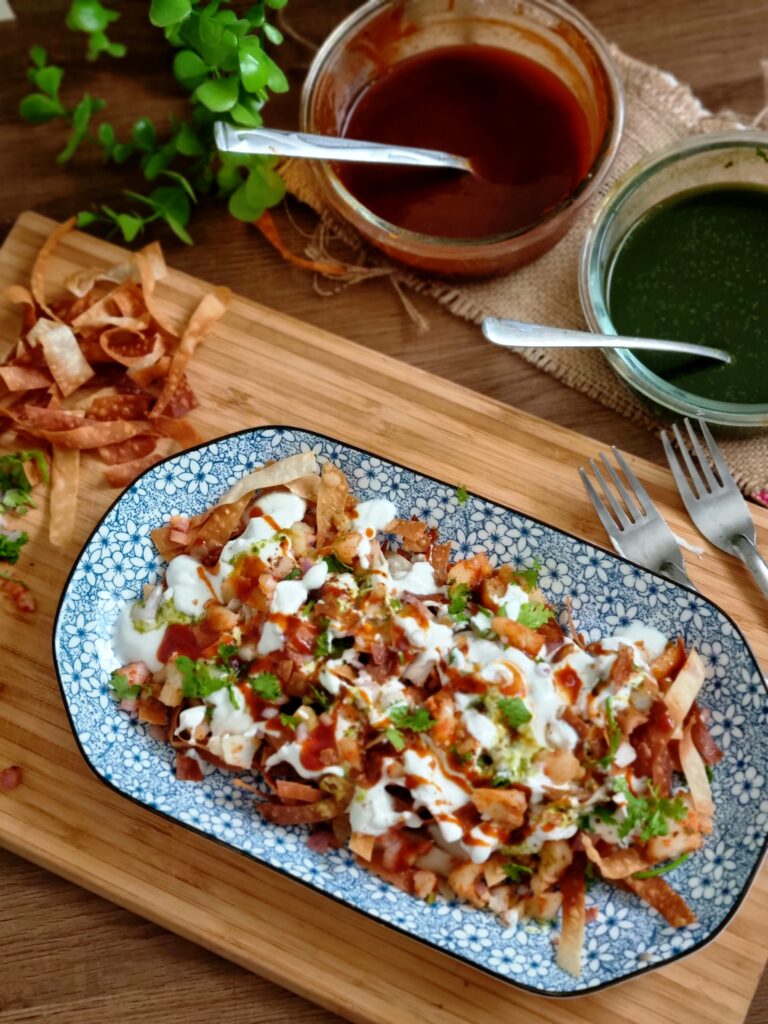 Enjoy!