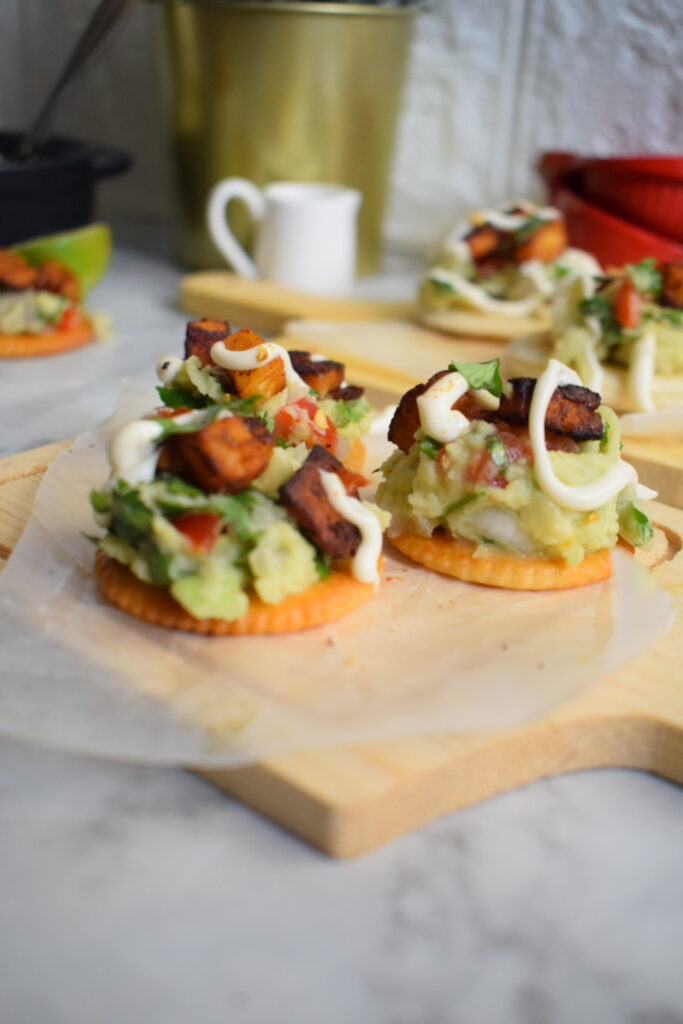 Tasty and effortless recipes are always a center of attraction right? Here is one such appetizer that you can't stop munching! Salted crackers topped with healthy guacamole and stir-fried spicy paneer will be surely a showstopper treat among kids and adults!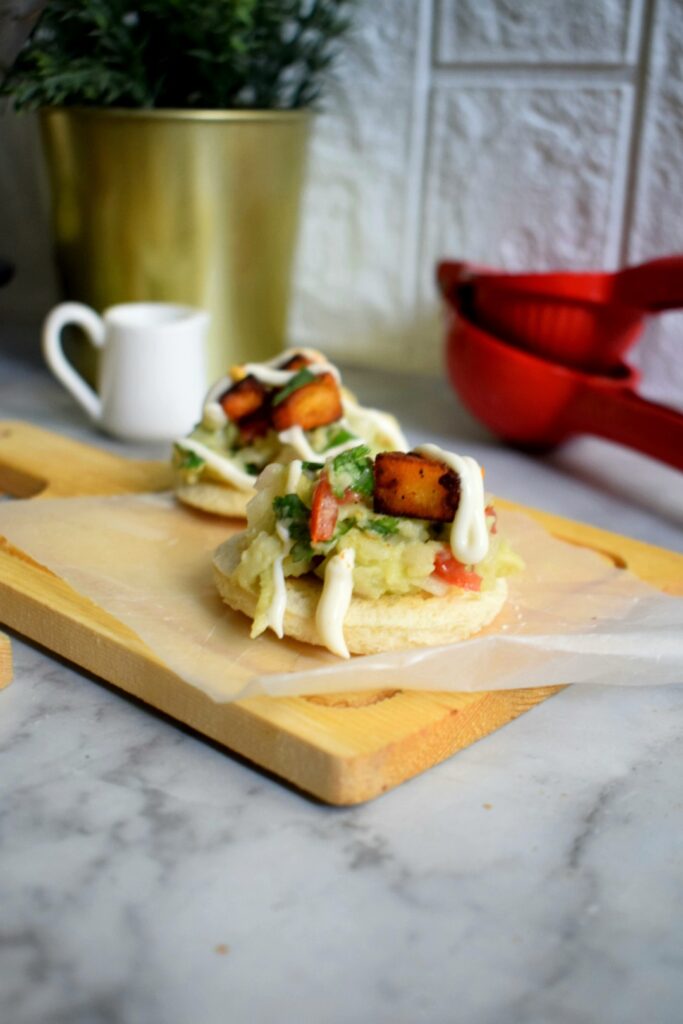 You can see a variety of recipes for avocado toast on social media, here is a slightly different one among all of them! The base is crunchy CRACKERS with lemony chunky avocado spread and flavorful paneer on top!! These cuties give you a feel of having a chaat without much effort!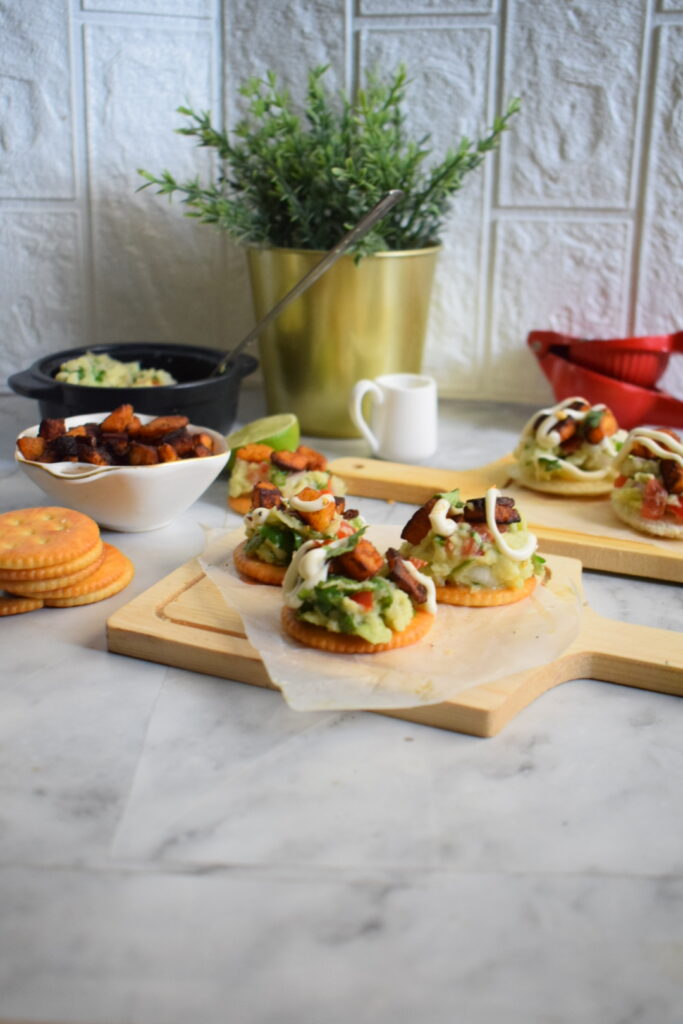 You can also try it with toasted bread if you don't have salted crackers! That will be a great breakfast option too! So let's check out the recipe
Ingredients
For Paneer
3/4th cup paneer chopped
salt to taste
1 tsp chilly powder
1 or 2tbsp oil to shallow fry it
1 clove garlic sliced
In a pan pour some oil, add in the garlic and chilly powder on low flame, dump in the paneer mix and stir fry it with some salt until golden brown and transfer to a plate.
For Guacamole
1 & 1/2 Avocado
Small piece onion finely chopped
1 small green chilly(opt) or pepper
1 small tomato finely chopped
Cilantro finely chopped
lemon juice to taste
Mash the avocado mix it with all other ingredients and keep it aside
Other Ingredients
salted Crackers (I used Ritz)
Mayo to pipe on top
Top it on salted crackers along with fried panner and drizzle some mayo and enjoy!
Video!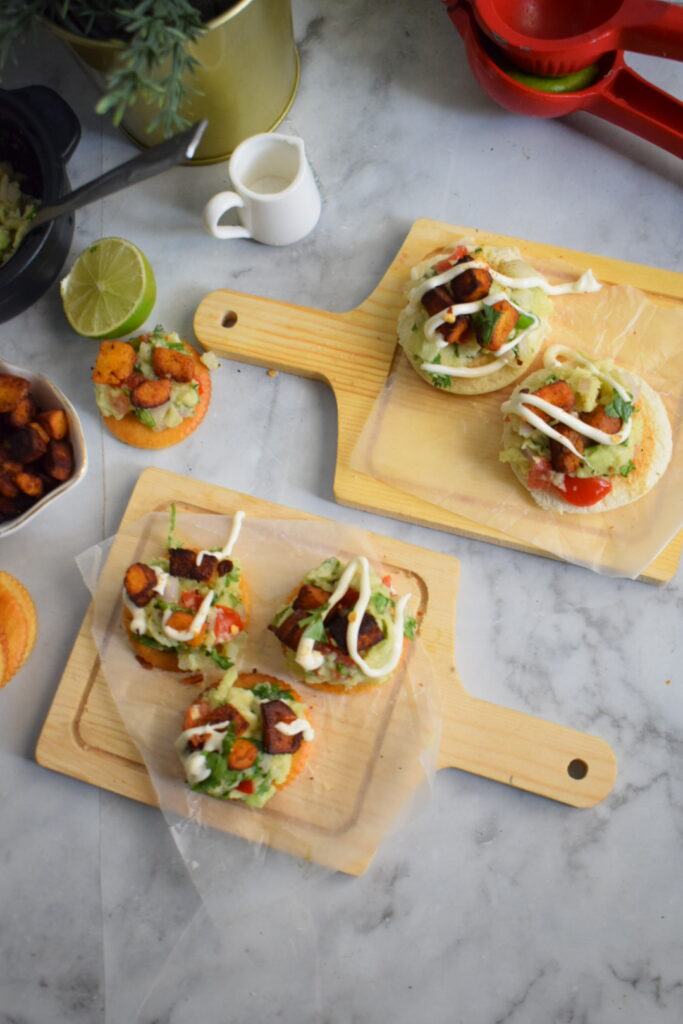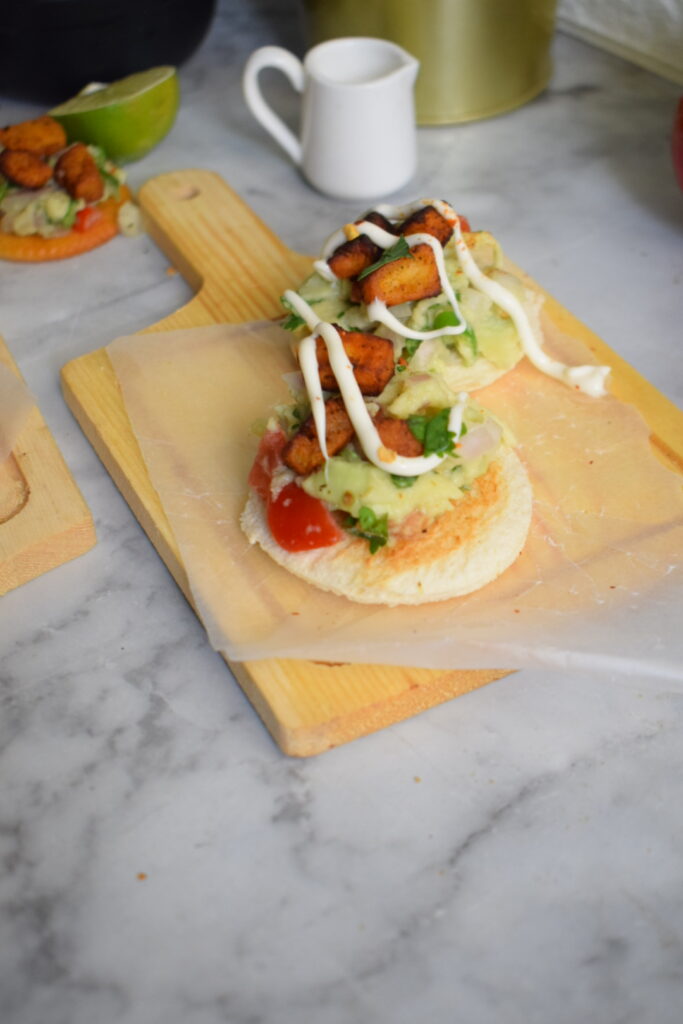 Enjoy!!