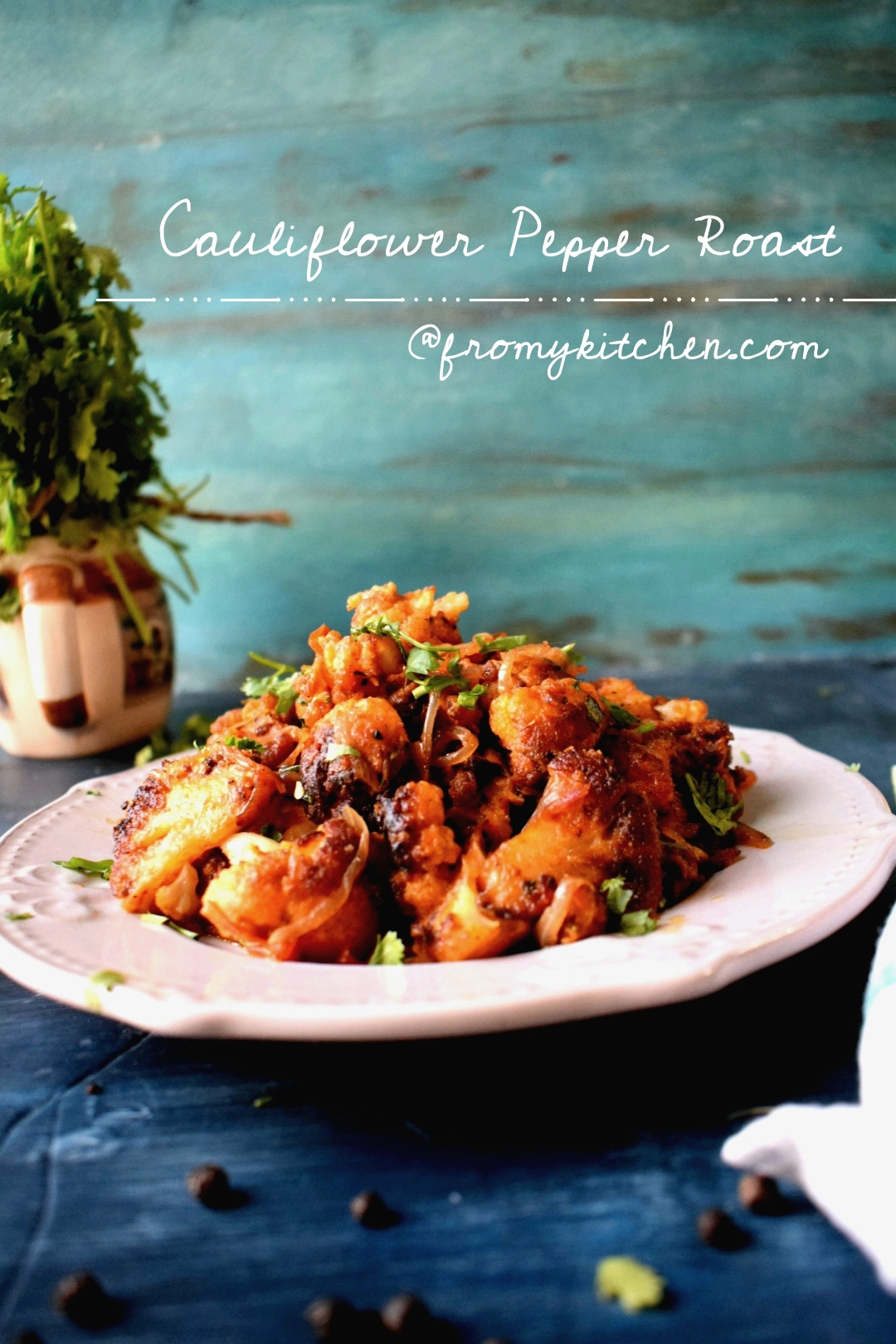 A delicious cauliflower roast in typical Kerala style! Mildly spiced cauliflower shallow fried and sauteed in a delicious caramelized onion mix is a killer combination with any kind of Indian flatbreads like chapathi, puri or naan!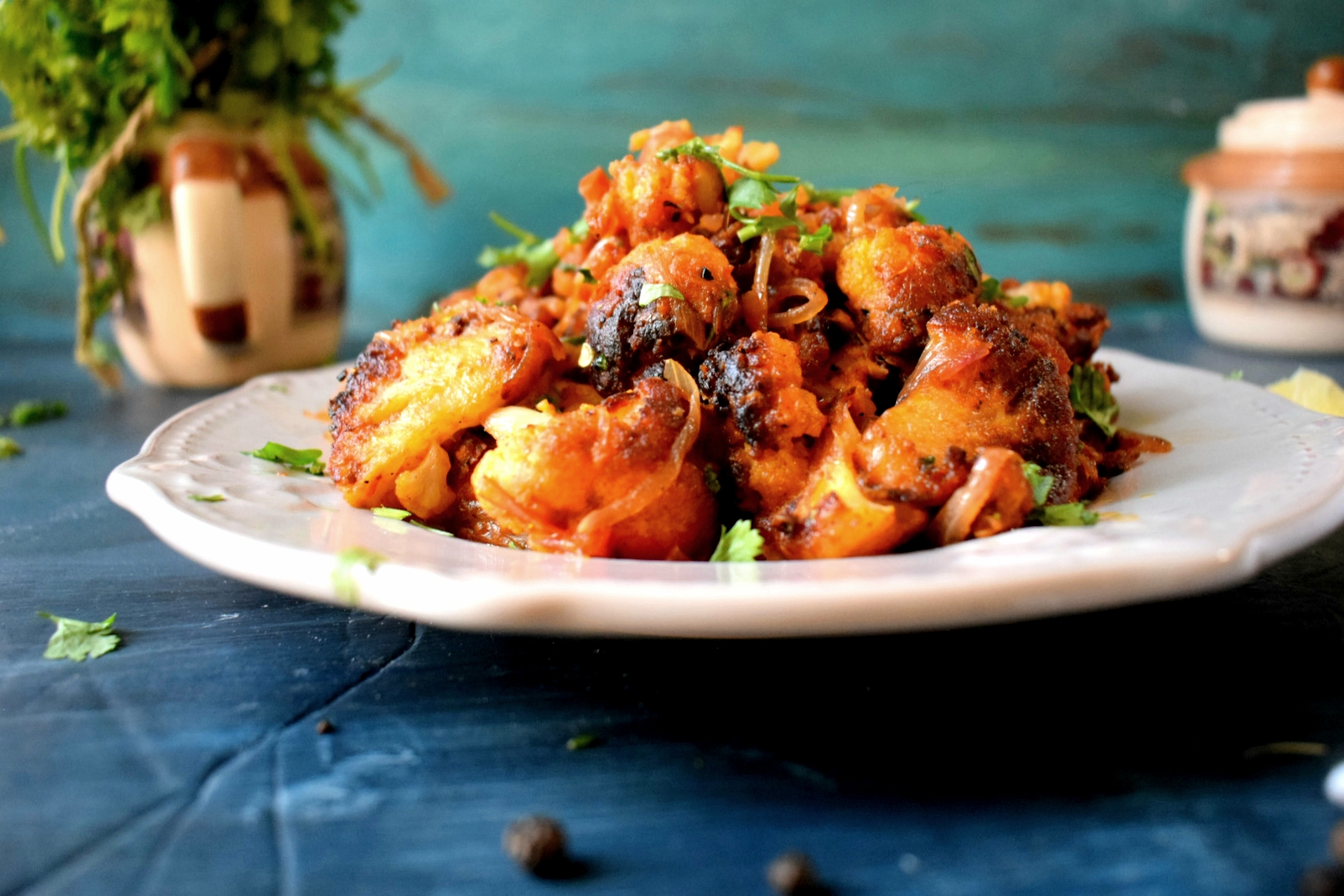 Post Ramadan, we switched to a completely vegetarian menu for one whole week and it was much needed, right? So how do you like your gobi to be? Chinese, gravy type or typical Kerala style? I searched my blog for the recipe before making it and then thought to share a new spicy Kerala style one! I have some lip-smacking recipes with gobi like Cauliflower Tikka Masala Cauliflower Masala, Fried Cauliflower in Tomato Garlic Sauce and many other cauliflower recipes like popcorn, cauliflower pakoda do check it out, guys!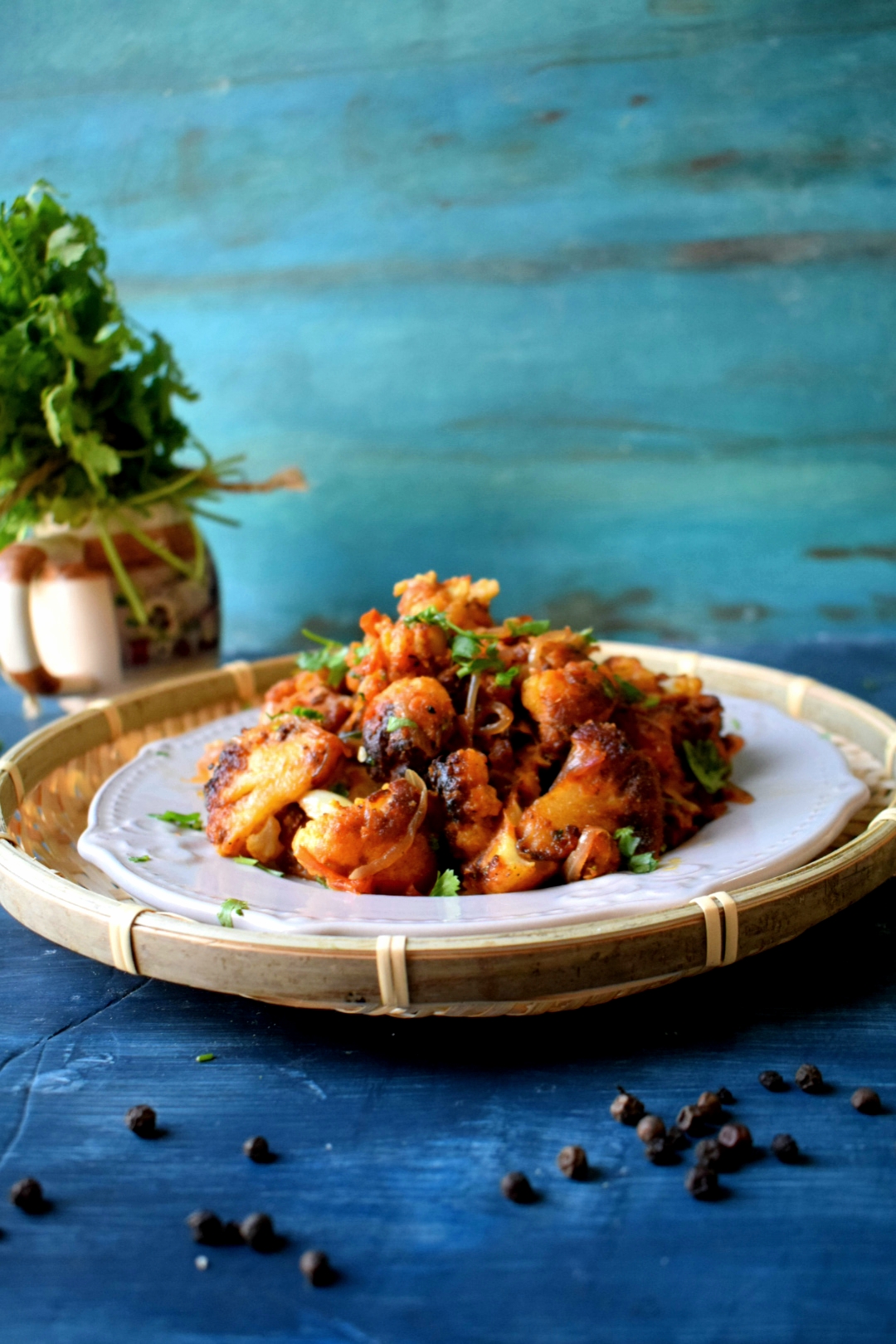 This is a semi gravy type dish with nicely caramelized onion coated along with a spicy shallow fried gobi piece with a peppery flavor! I made chapathi with it and it was 👌👌👌. You can adjust the consistency by adding more or less water as per your preference!
Let's check out the recipe!
Ingredients
1 small cauliflower chopped medium sized florets
Salt to taste
1 tsp pepper powder freshly pounded
1 tsp chilly powder
1/2 tsp coriander powder
1/2 tsp cumin powder
1/4 tsp turmeric powder
1 tbsp lemon juice
3 to 4 tbsp gram flour
few drops of water
Oil to shallow fry the cauliflower
For gravy
2 medium onions sliced
1 tomato sliced
2 green chilies
Cilantro
1 tbsp ginger garlic chopped
salt to taste
1 tsp pepper powder
1/2 tsp coriander powder
1/2 tsp cumin powder
1/2 tsp garam masala
1 tbsp lemon juice
Method
Boil the water along with some salt in it. Add the cauliflower florets in it and boil it for 2 to 3 minutes. Drain it.
In a large bowl add the florets, and all other ingredients listed under marination,
In a kadai pour some oil and shallow fry it until crisp and golden.
In the same oil add the green chilies and ginger garlic chopped, when it releases its aroma add the sliced onions and salt, cook it until soft and brown in color,
Then add the sliced tomato and cook it until mushy.
Add all the spices and cook it. Pour 1/4 to 1/2 cup water and cook the masalas.
Add the fried cauliflower and mix well.
Pour more water if needed, then cover and cook it for few minutes.
Squeeze some lemon juice and some more pepper powder if you like it spicier.
Garnish with cilantro and switch off the flame.
Video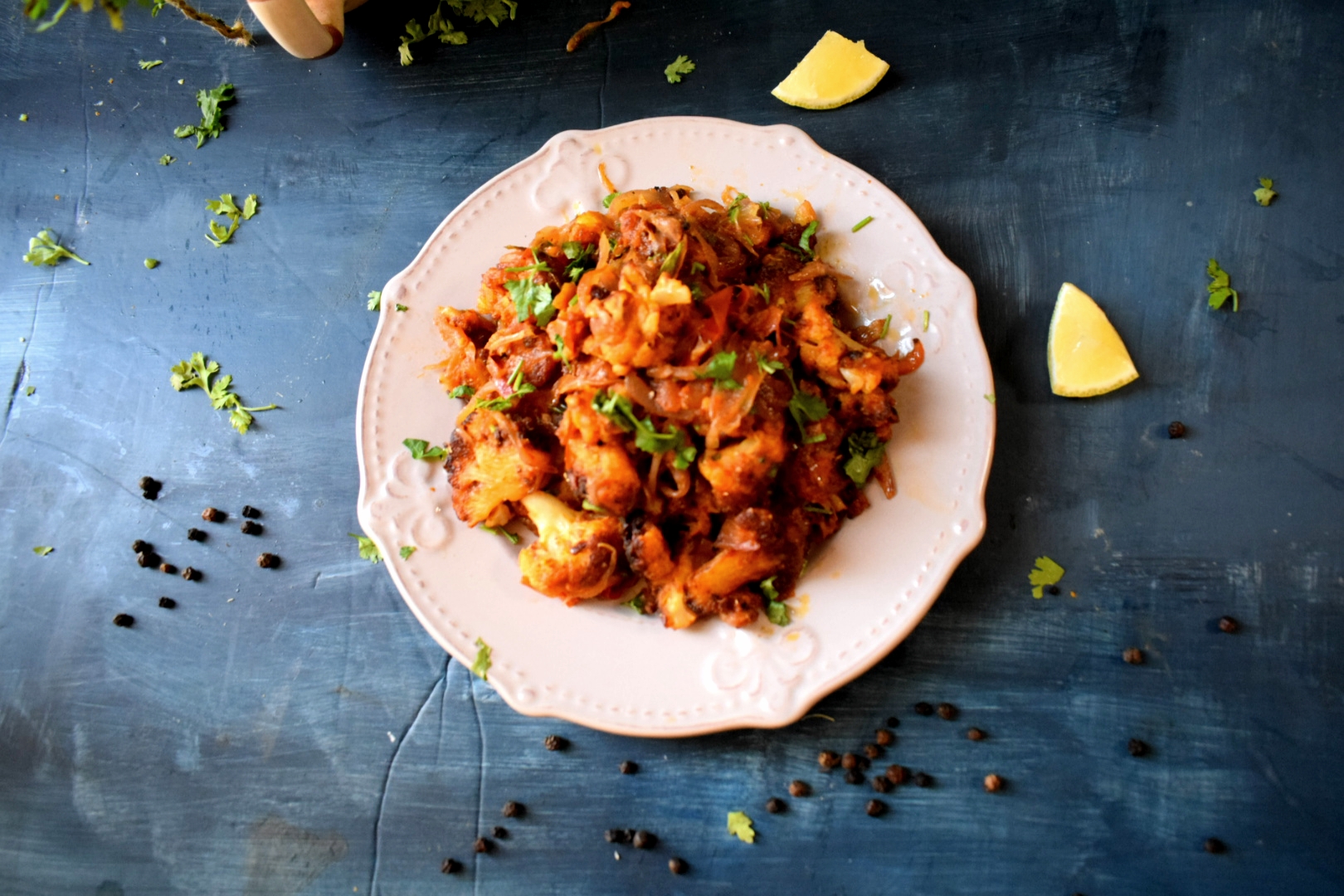 Happy Cooking!