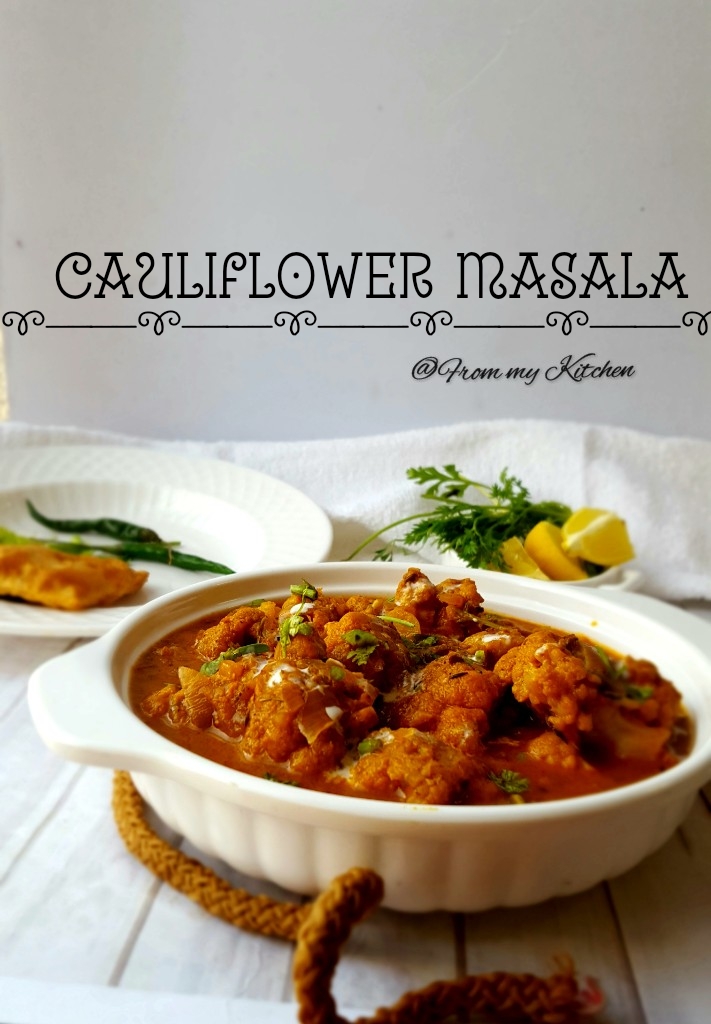 Cauliflower is one that veggie we always see in Chinese saucy style!So why not an Indian touch to our humble gobi!Yes there are recipes like Aloo gobi and many other,but let's see how this one is made.😊This Cauliflower masala is a spicy,tangy and perfect combination with any kind of Indian rotis or ghee rice.We love cauliflower in any form!This one is a must try if you are in search for a good cauliflower curry.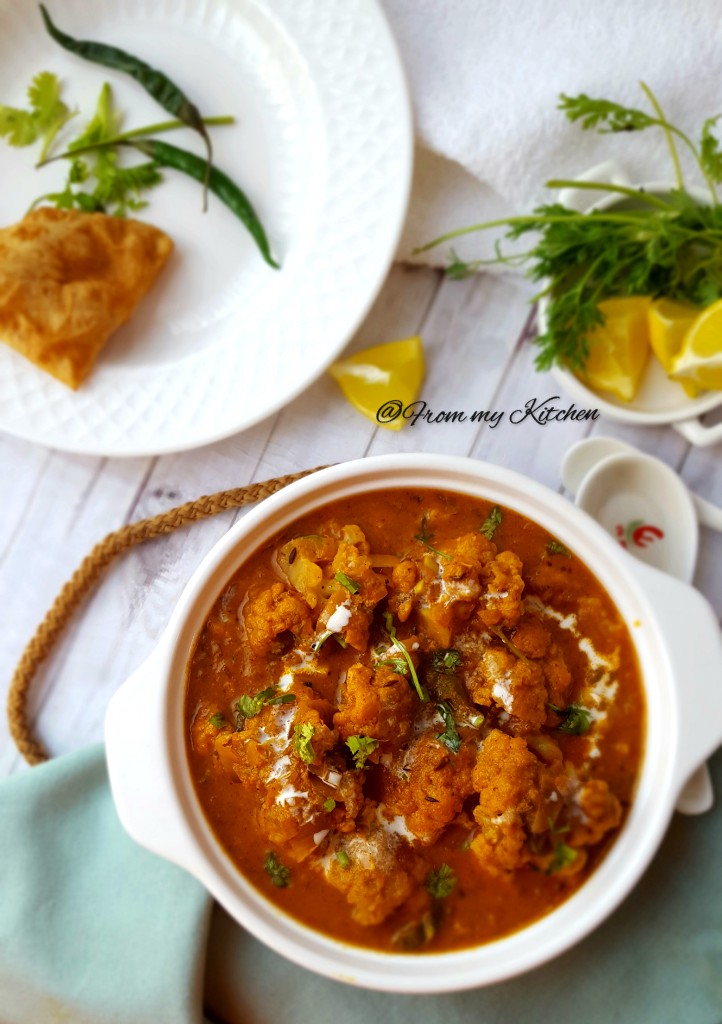 It is a smooth rich gravy with the kick of spices and masalas in which cauliflower is lightly shallow fried with some masalas and tossed in the gravy.Curry was a super hit here as it gone all in a jiffy.I always boil/blanch it before use.(only for few minutes)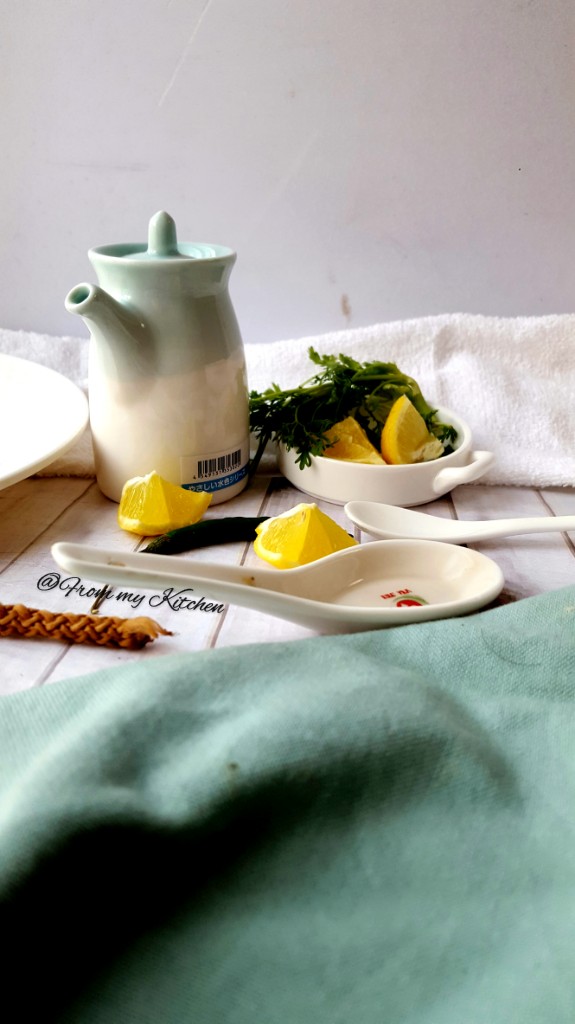 Have it with a squeeze of lemon juice if you like that sourness.
Ingredients
To shallow fry cauliflower
1 small cauliflower
Salt to taste
1 or 2 cloves garlic crushed
small piece ginger crushed
1 small green chilly
1/2 tsp of turmeric powder
1 tsp chilly powder
3 tbsp oil to shallow fry
For Gravy
One big onion
2 or 3 green chilies
1 big tomato
Few cashew nuts soaked in water
1 tbsp ginger garlic paste
1 tsp cumin seeds
1/2 tsp caraway seed(shah jeera)(optl)
1 tsp chilly powder
1 tsp coriander powder
1/2 tsp garam masala
Salt to taste
1 to 2 tbsp yogurt(optl)
3 tbsp fresh cream
Lots of coriander leaves
Some dried kasurimethi
1 & 1/2 to 2 cups water
Method
For prepping Cauliflower
In a pan pour 3 tbsp oil when its hot enough add in ginger garlic and green chilly.Saute for few seconds.
Add Cauliflower and other masalas and mix well to coat it all over the cauliflower. Shallow fry it until light golden in color,It will take almost 8 to 10 minutes.
For the Gravy
Grind together tomato and the soaked cashew together to make a smooth paste.(i added a tsp of tomato paste for the nice red color here)keep it aside
In the same pan splutter cumin and caraway seeds,add in finely chopped onion,ginger garlic paste and green chilies.Saute until translucent.
Now add the tomato cashew paste and mix well.When its half done add all the masalas and mix well until the rawness of masalas are all gone.Pour water and let the gravy boil for 3 to 5 minutes.
Add yogurt and mix well.
Now add the fried cauliflower and toss it in the gravy,let it simmer for 2 minutes.
Lastly pour in the fresh cream and kasurimethi along with coriander leaves mix and switch off the flame.Serve hot with roti.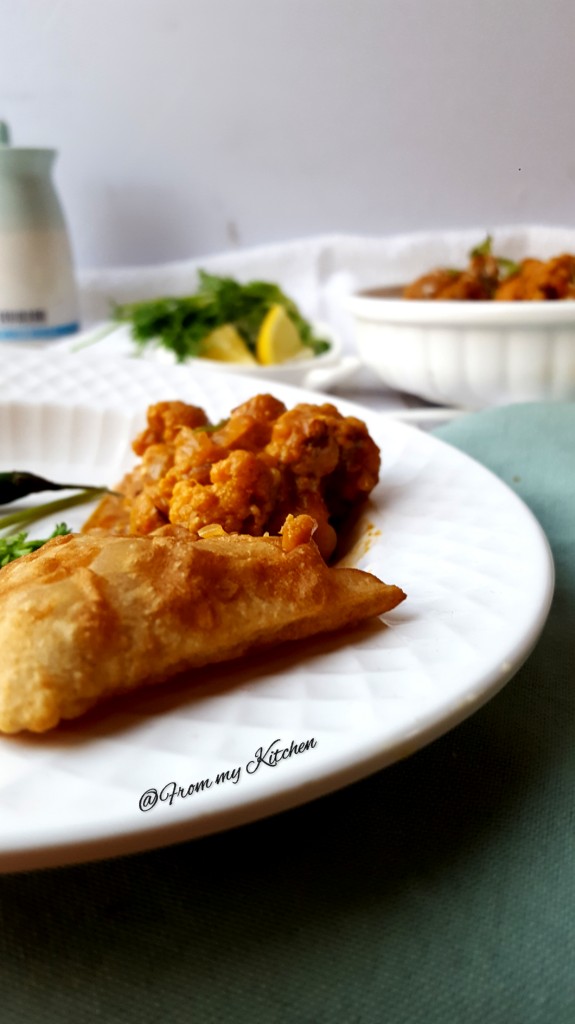 Relish it with your fav roti!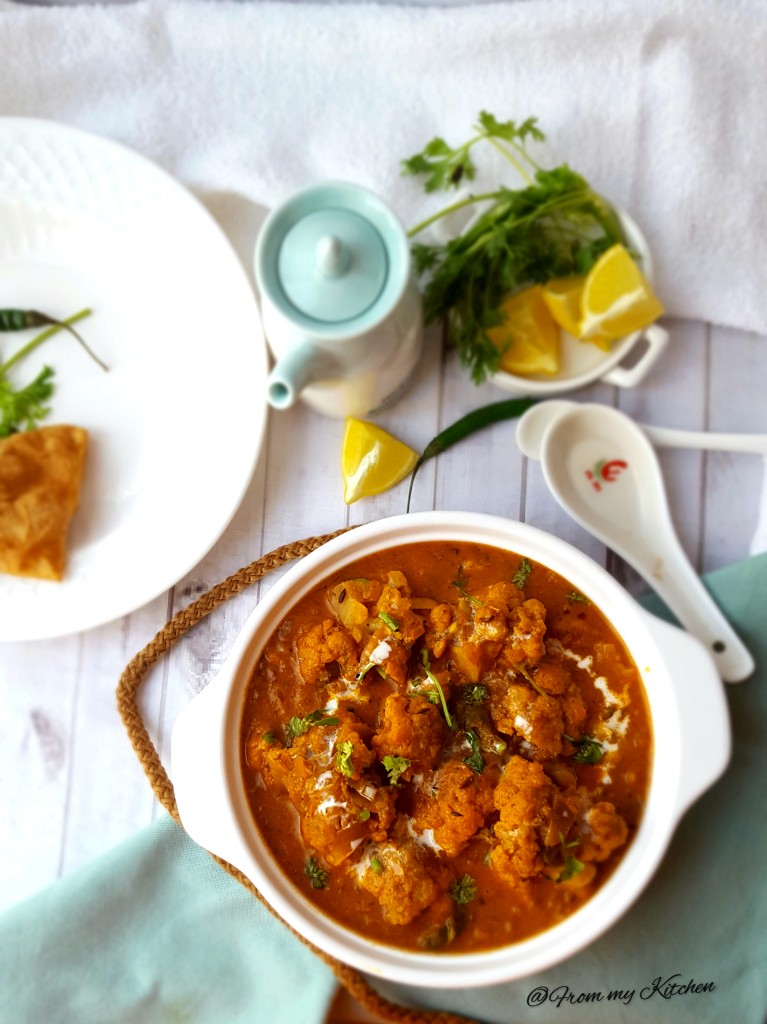 Happy Cooking!