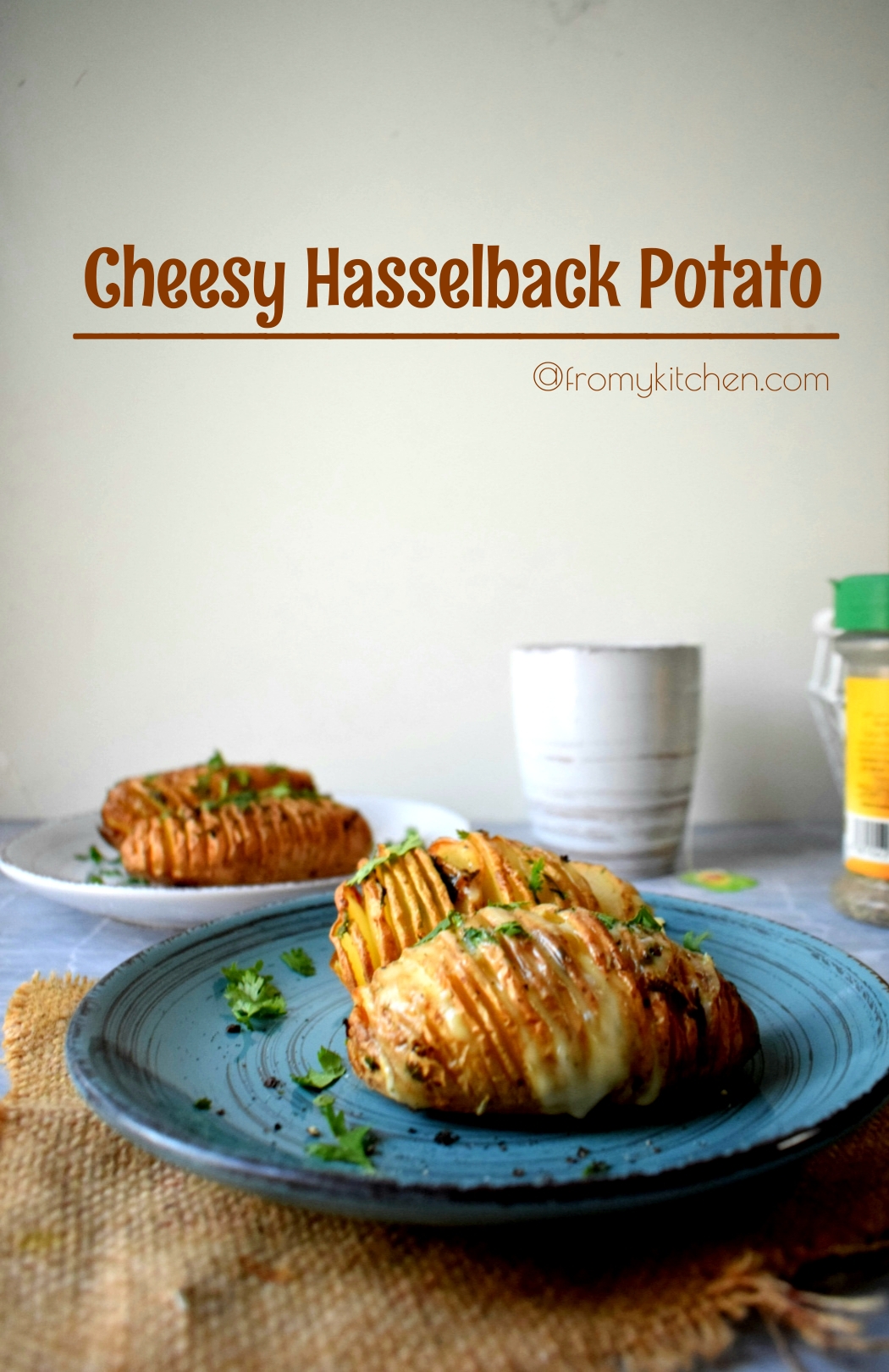 Hello friends, so here I'm back after vacation with a simple yet rich and classy dish! It's very tough to restart the routine after vacation right?😊 Homesickness, laziness, schools all in one go!😒 Anyway, hope you all had a wonderful vacation too! Missing my homeland and all those rains and Mom's food and fun, sigh! But this is reality!!!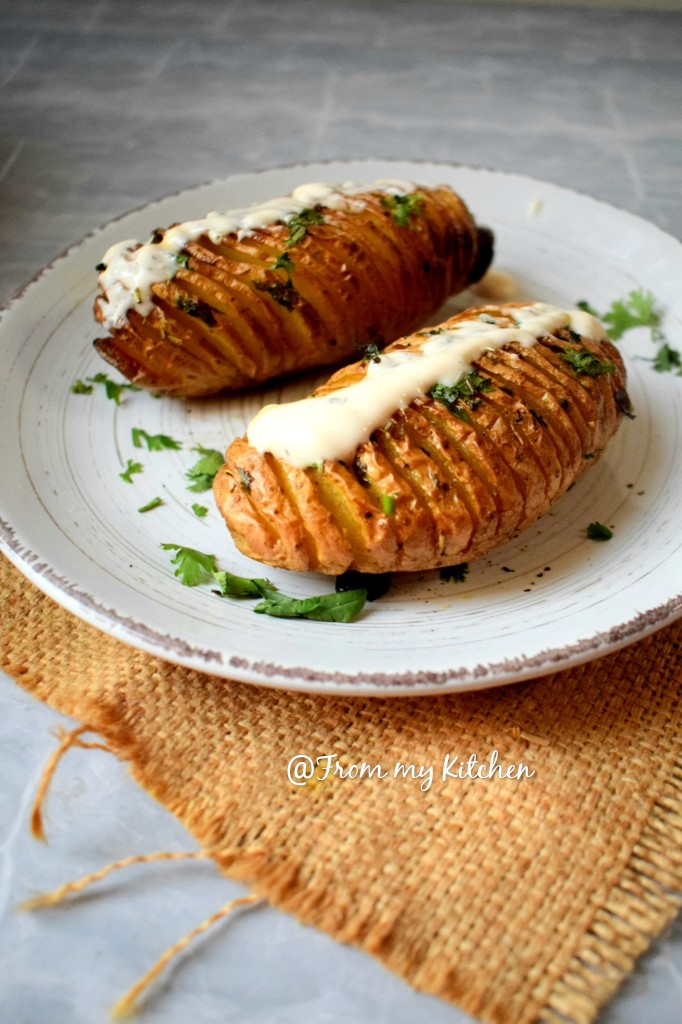 So today's recipe is only for potato lovers! An ultimate comfort food to relish of with this veggie! Crispy outside and soft,fluffy flush with delicious garlic butter flavor along with oozing cheese is a killer combination! This dish was made before my vacation to finish off my last pieces of potato, I was expecting to share it with you guys during my vacation, but you know i was so lazy to upload a recipe from there!hehe!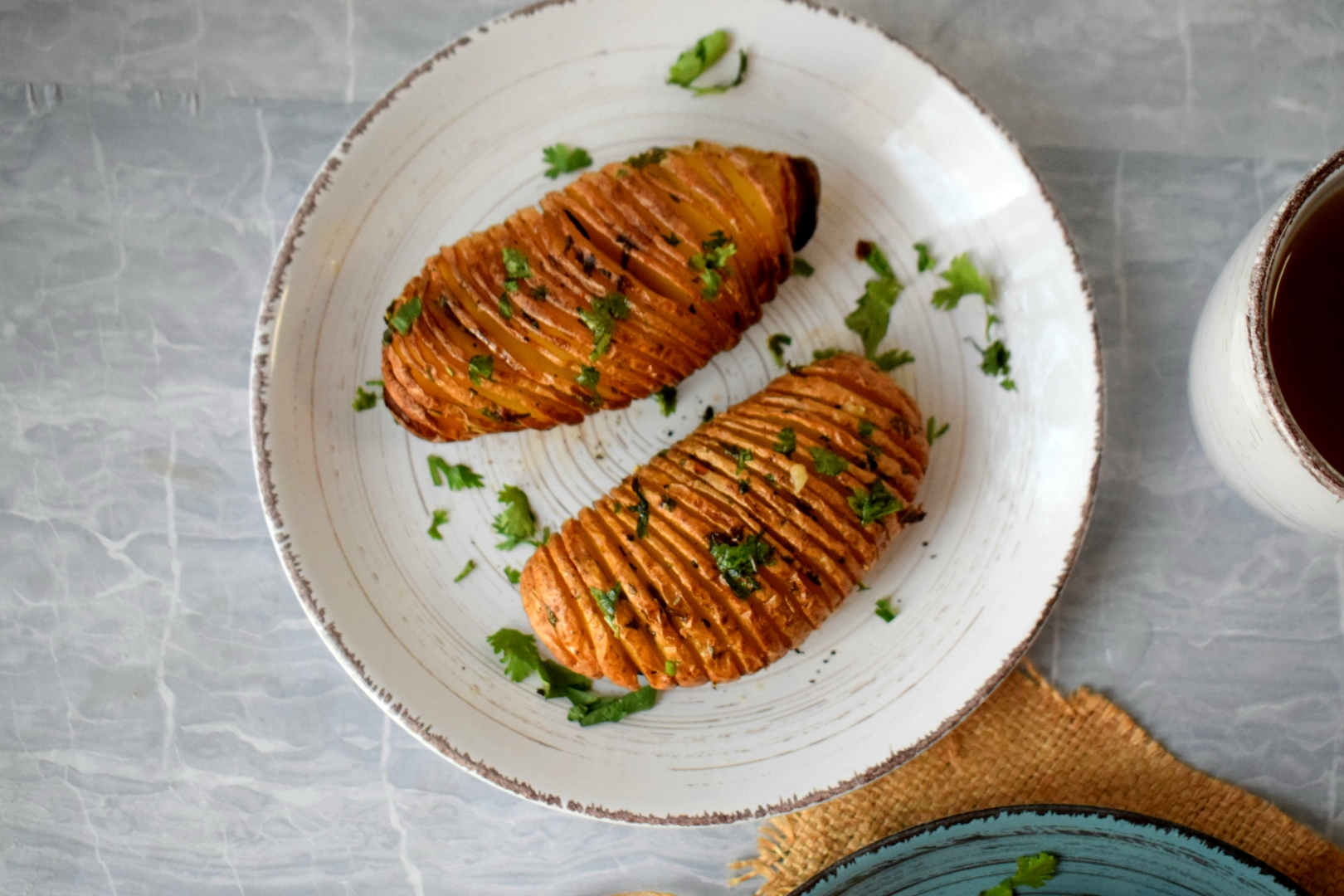 In sha Allah hoping to get back on track soon and see you all frequently! It's a very simple dish to make with minimal ingredients! Let's check out the recipe!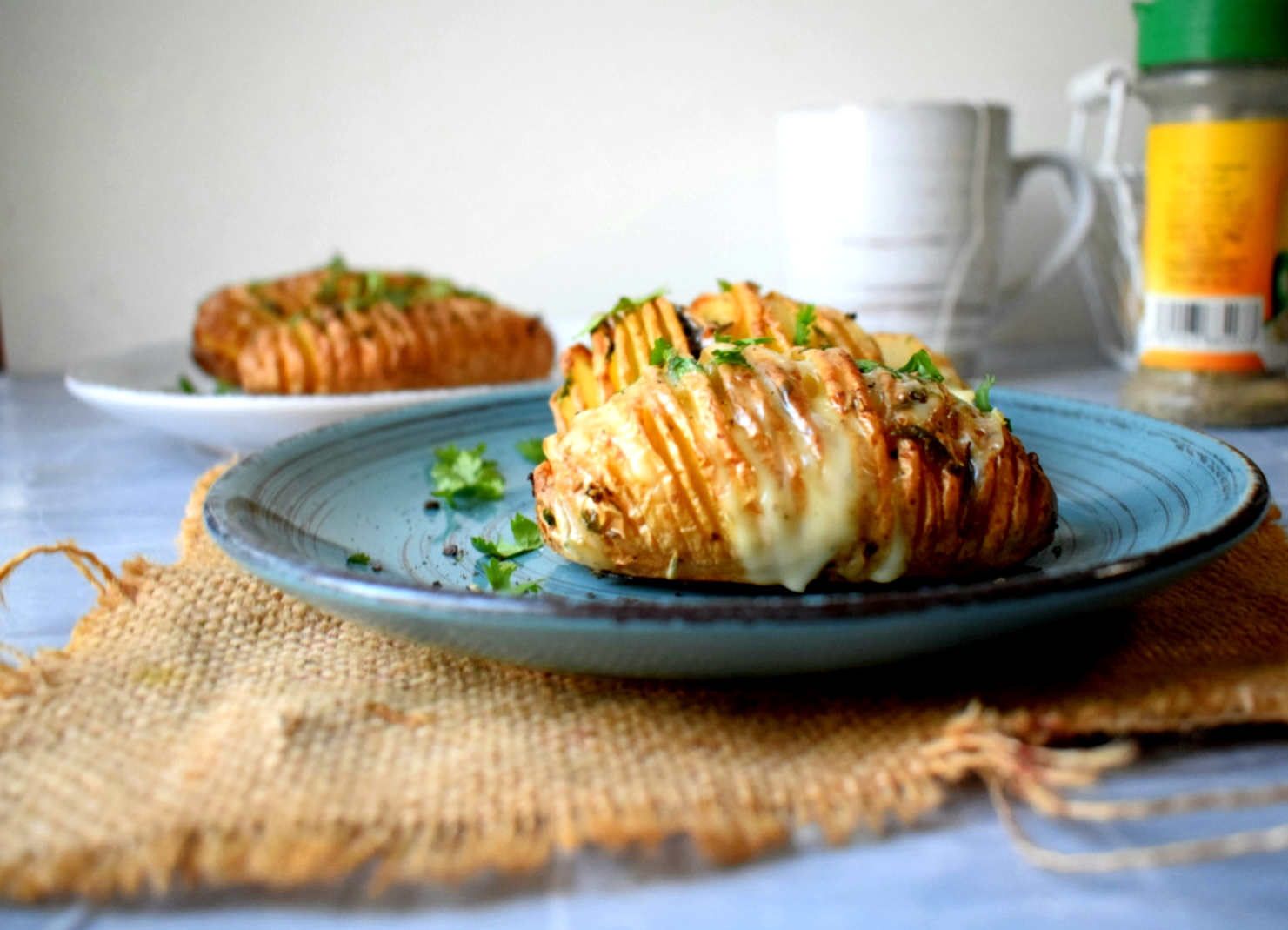 Ingredients
3 0r 4 medium sized potatos
Olive oil
Salt and pepper to taste
3 to 4 tbsp butter
5 to 6 cloves garlic chopped
Parsley chopped
Some rosemary or any of you fav seasoning
Slice cheese cut into 4
Method
Wash and rinse the potatoes very well. Cut the potatoes halfway through (refer video)
Season the potatoes with salt pepper and drizzle some olive oil and rub well.
Chop the garlic.
In a pan melt butter and add the garlic, on low flame cook it for few minutes. (no need to change the color, just to infuse the flavor)
Then add rosemary and chilly flakes. Lastly add the chopped cilantro mix and switch off the flame.
Now brush half the garlic butter along with garlic pieces and bake it at 200 degrees preheated oven for 1/2 an hour.
Take it out and brush it again with the butter and bake it for 1/2 an hour more or until its completely cooked and crisp on outer.
To make it cheesy use your fav cheese(i used slice) cut into 4 and stack 2 of them, place it between alternate cuts of potato and bake it until the cheese melts. DIG IN!
I added ranch sauce the one without cheese and it was deelicios!
Video!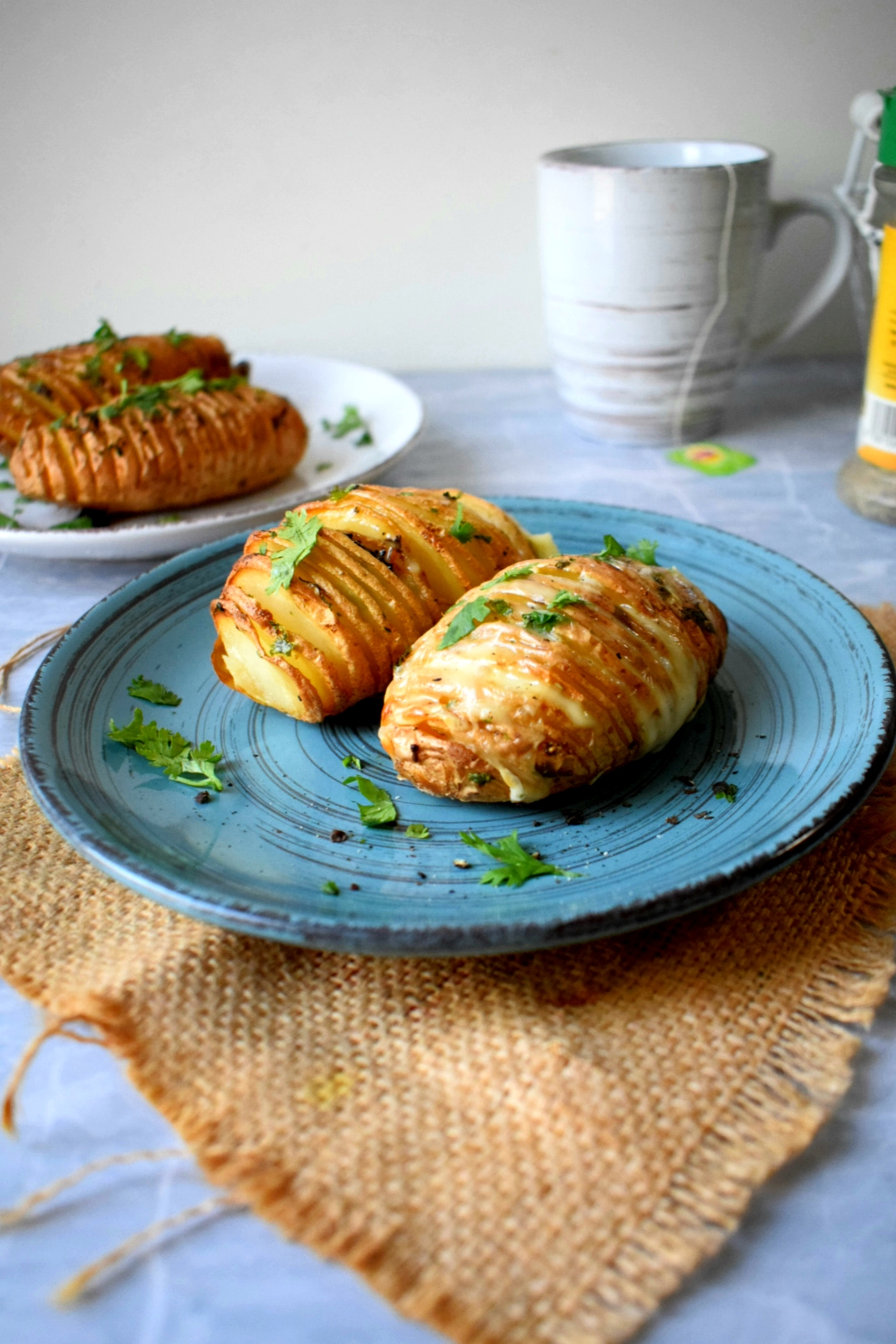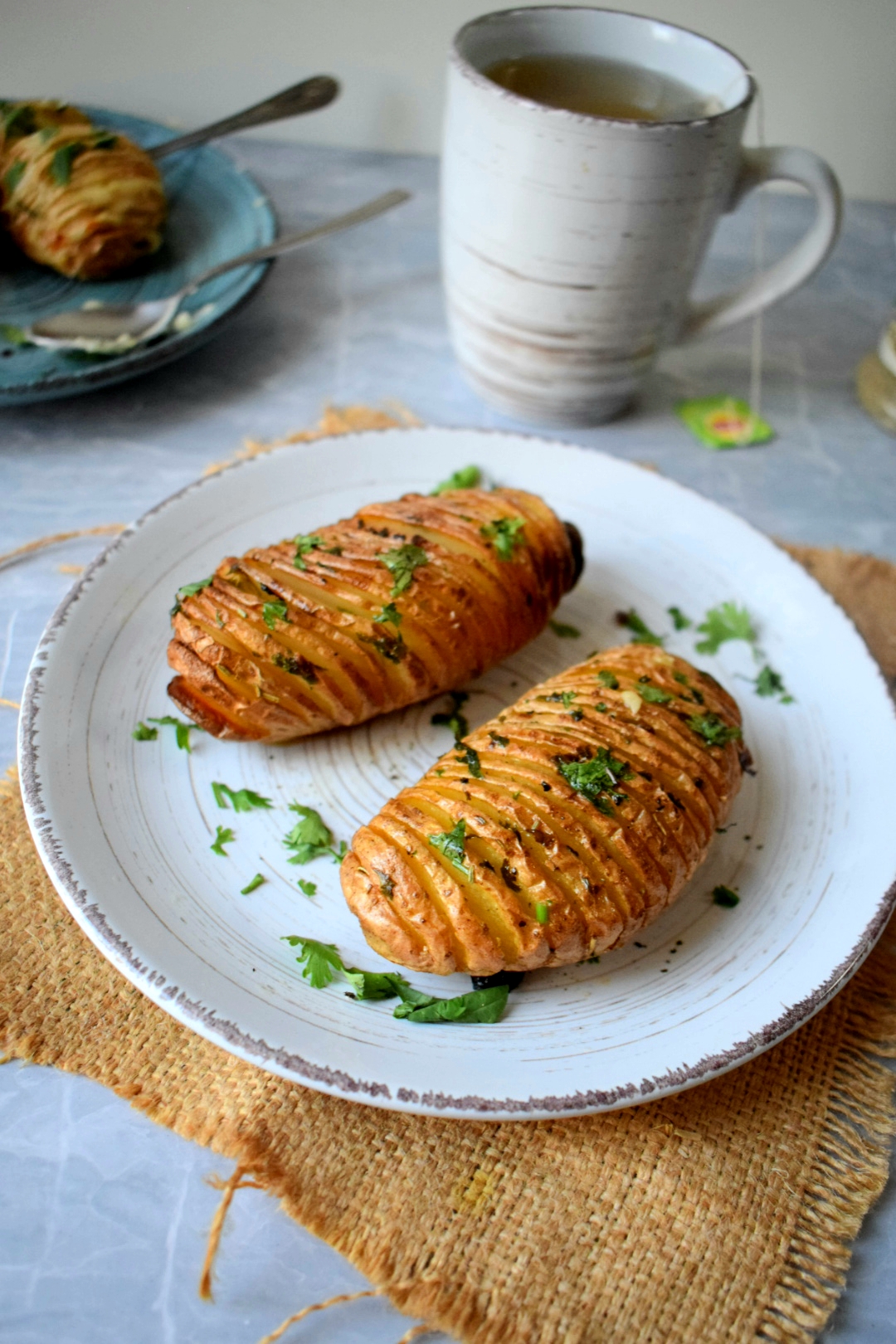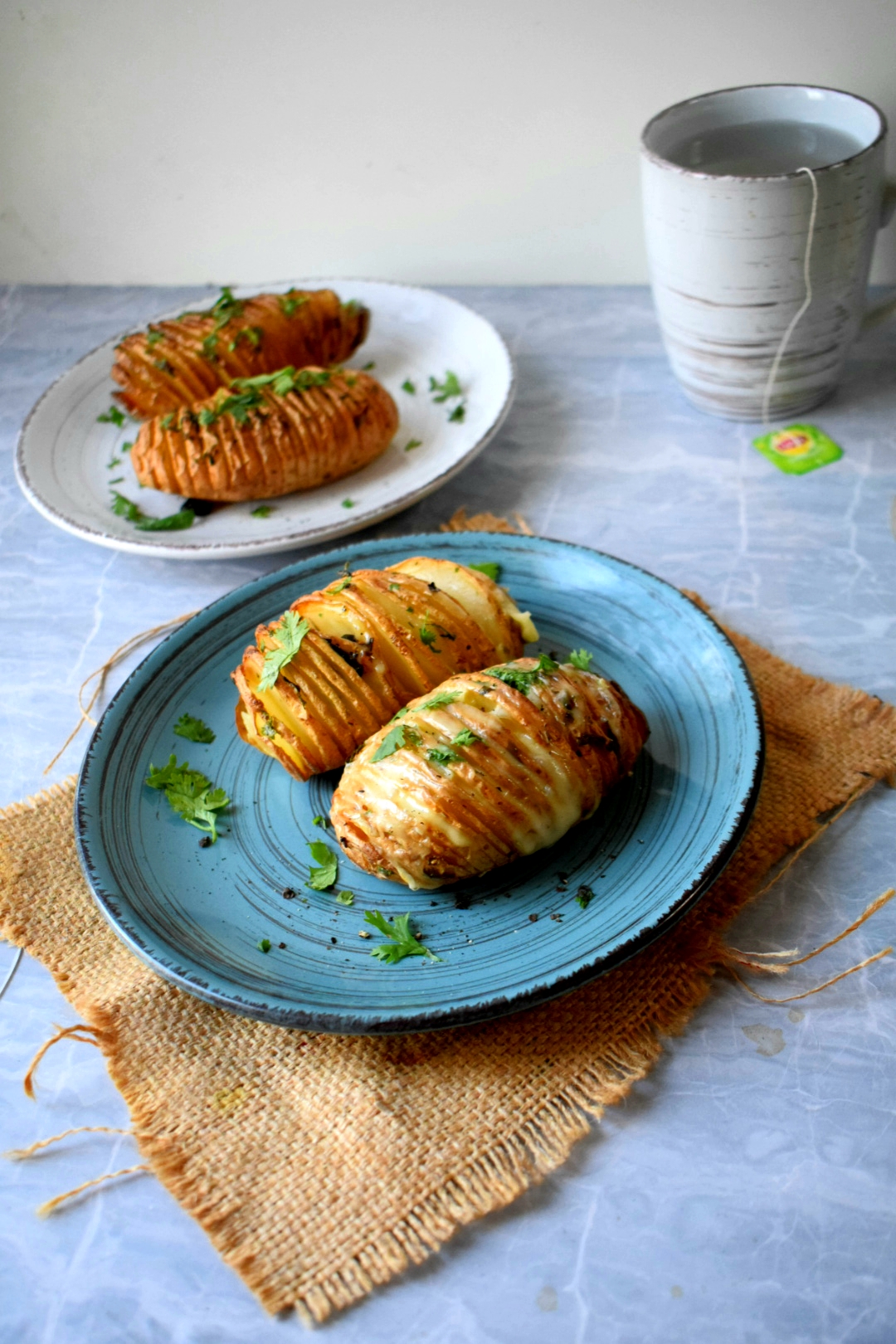 Relish it with hot cup of black tea!