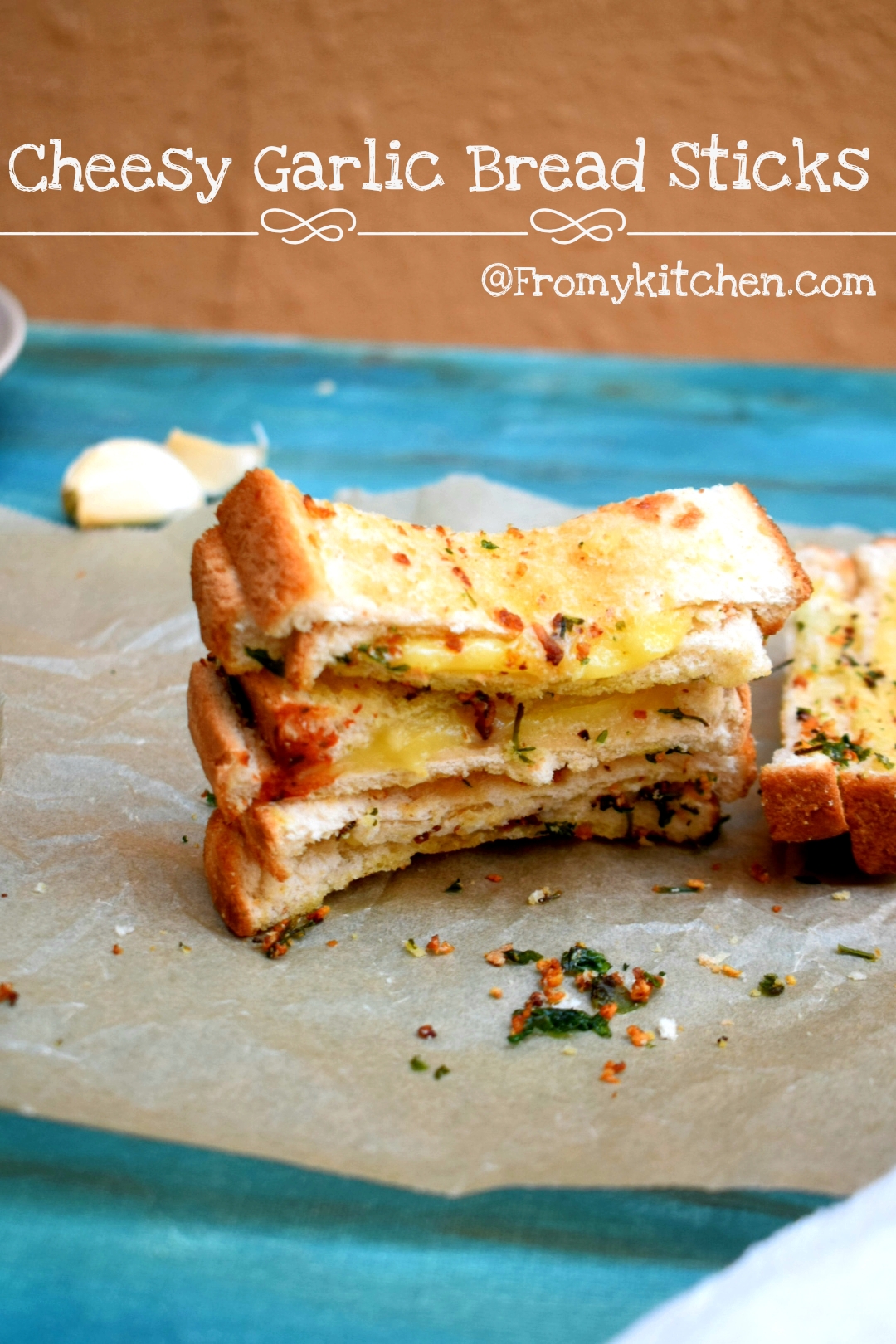 Cheesy, crispy and garlic flavored bread that prepares in no time! This is gonna be favorite for both kids and adults alike. It can be a savior if you have a sudden guest, or you can serve it as a side for pasta and pizza!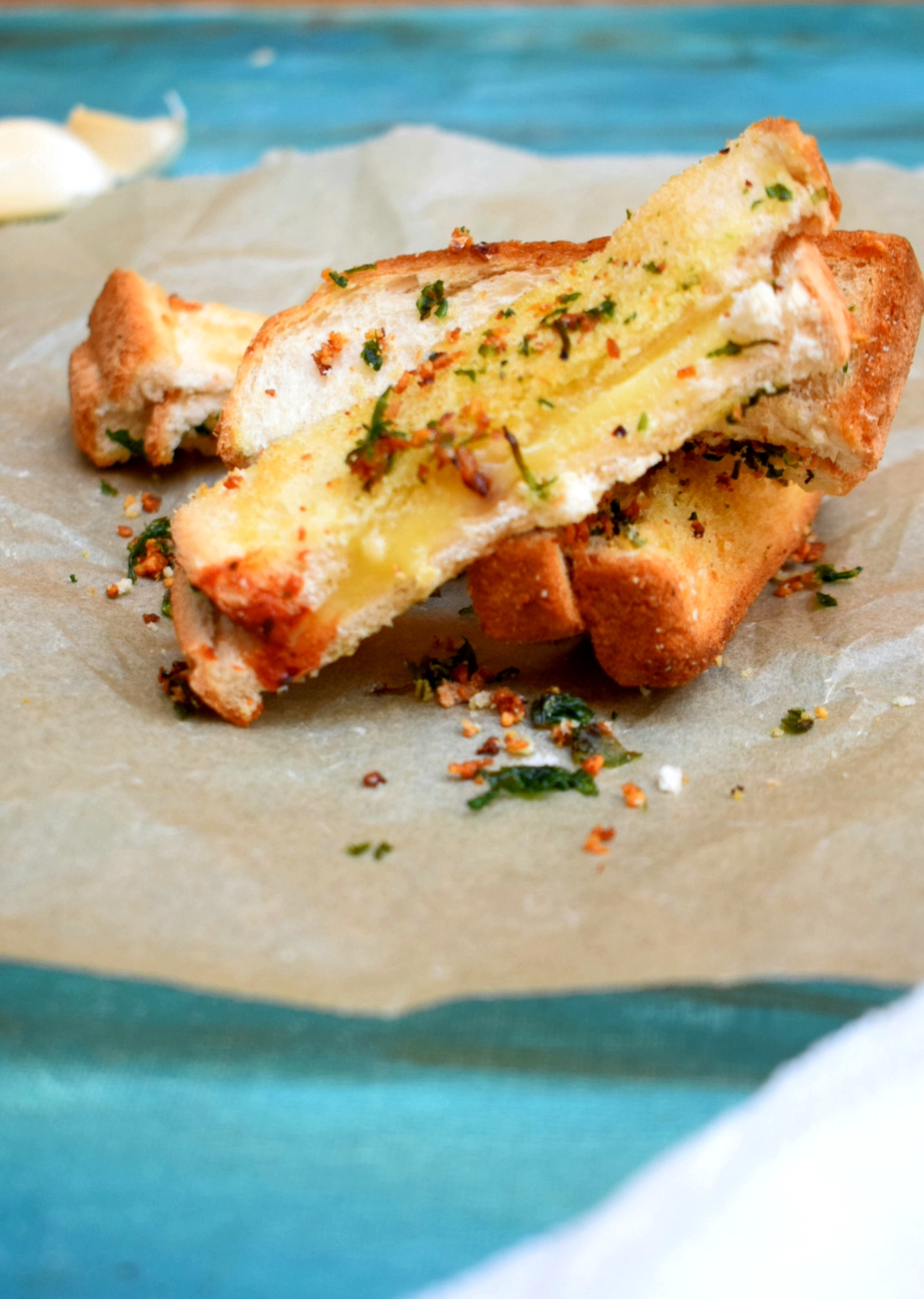 Garlic bread is of different versions and I already have one on the blog, tried this quick one and just loved it! The aroma of garlic while sauteing in butter is like, oh my god, I mean you all know what i said hehe! Kids will love it for sure!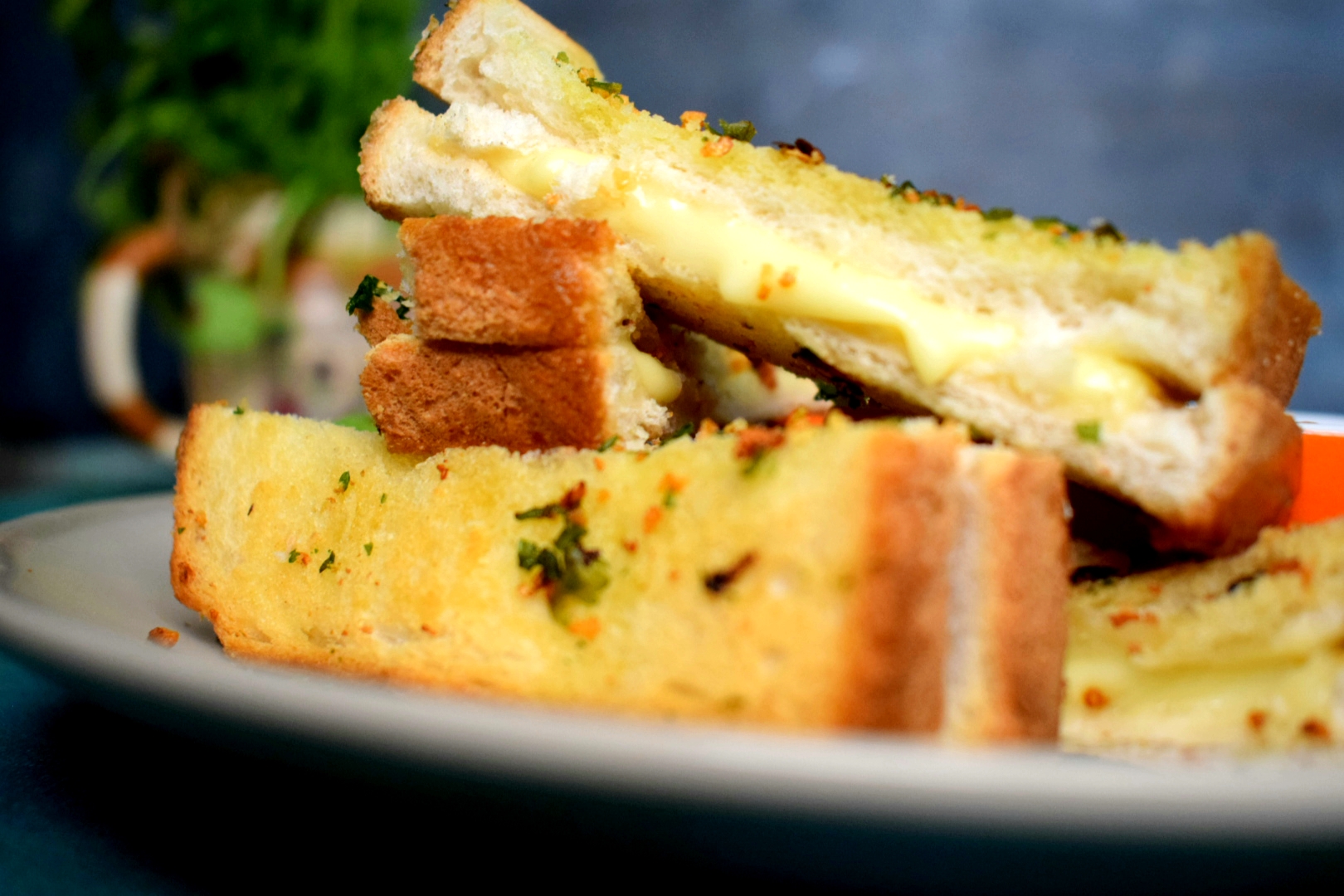 So if your kids or hubby is a garlic bread lover and you are lazy enough to knead and do all those processes this one is for you! I don't know if i mentioned about shifting the room, I'm really missing my old room while clicking the photos, I really mean it, the lighting @ that room was just so perfect, from here it's quite challenging! Sigh! I wanna try out different angles now, wish me luck!    😊😒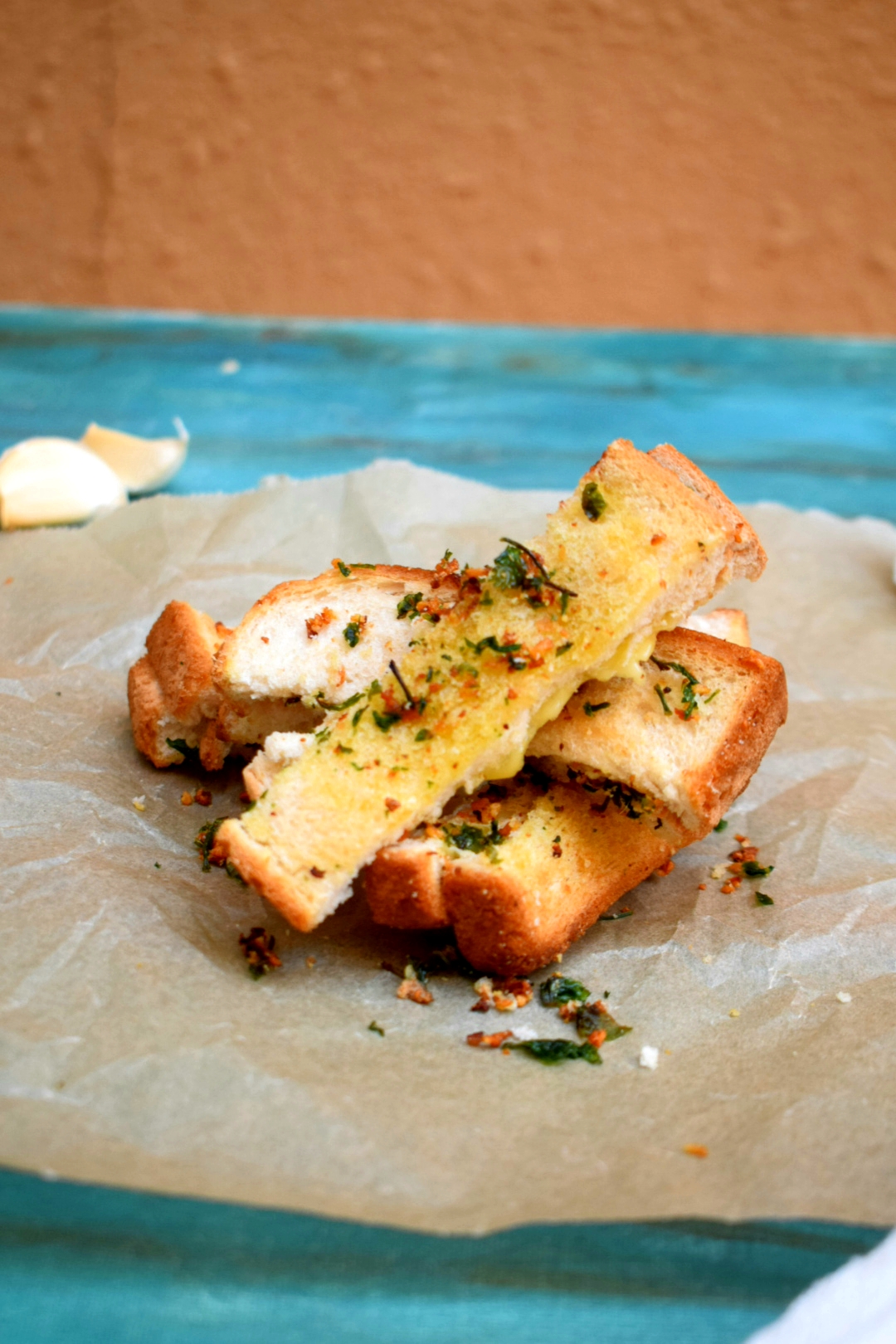 Ingredients
4 slice bread
4 to 5 cloves garlic
20 gm Salted butter
Chiili flakes
Some cilantro
Slice Cheese or mozzarella
Method
Mince the garlic and keep it aside.
In a pan melt butter on low flame, then add the garlic and saute for few seconds. You should not burn or change the color of the garlic. If you are using unsalted butter add salt.
Then add chili flakes and cilantro mix well and switch off the flame!
Sandwich the cheese slices or mozzarella between the bread spread the garlic butter along with garlic peace and bake it @200 degrees preheated oven for 5 to 8 minutes or you can cook it on a grill pan or tawa on low flame.
Cut into strips and enjoy!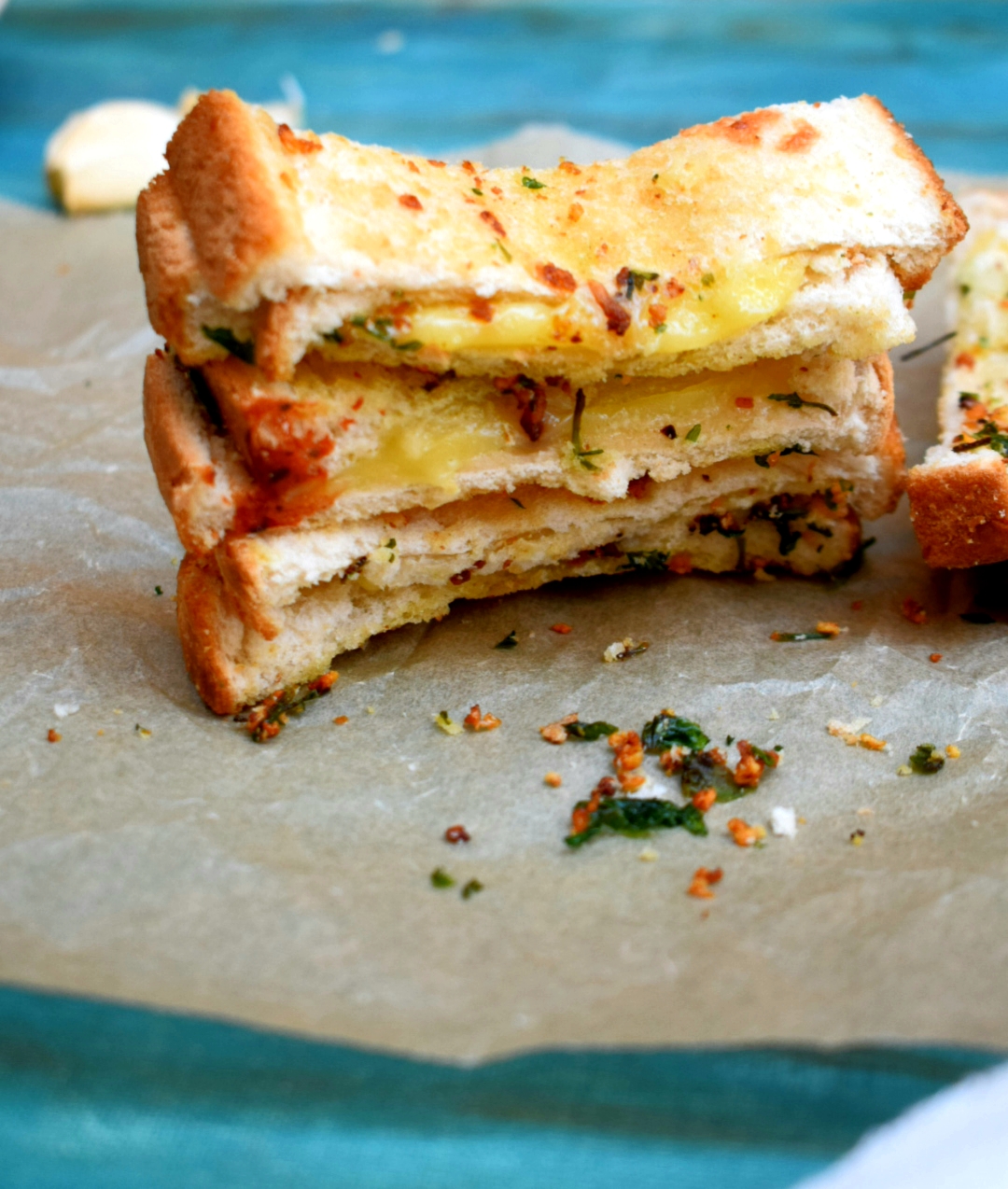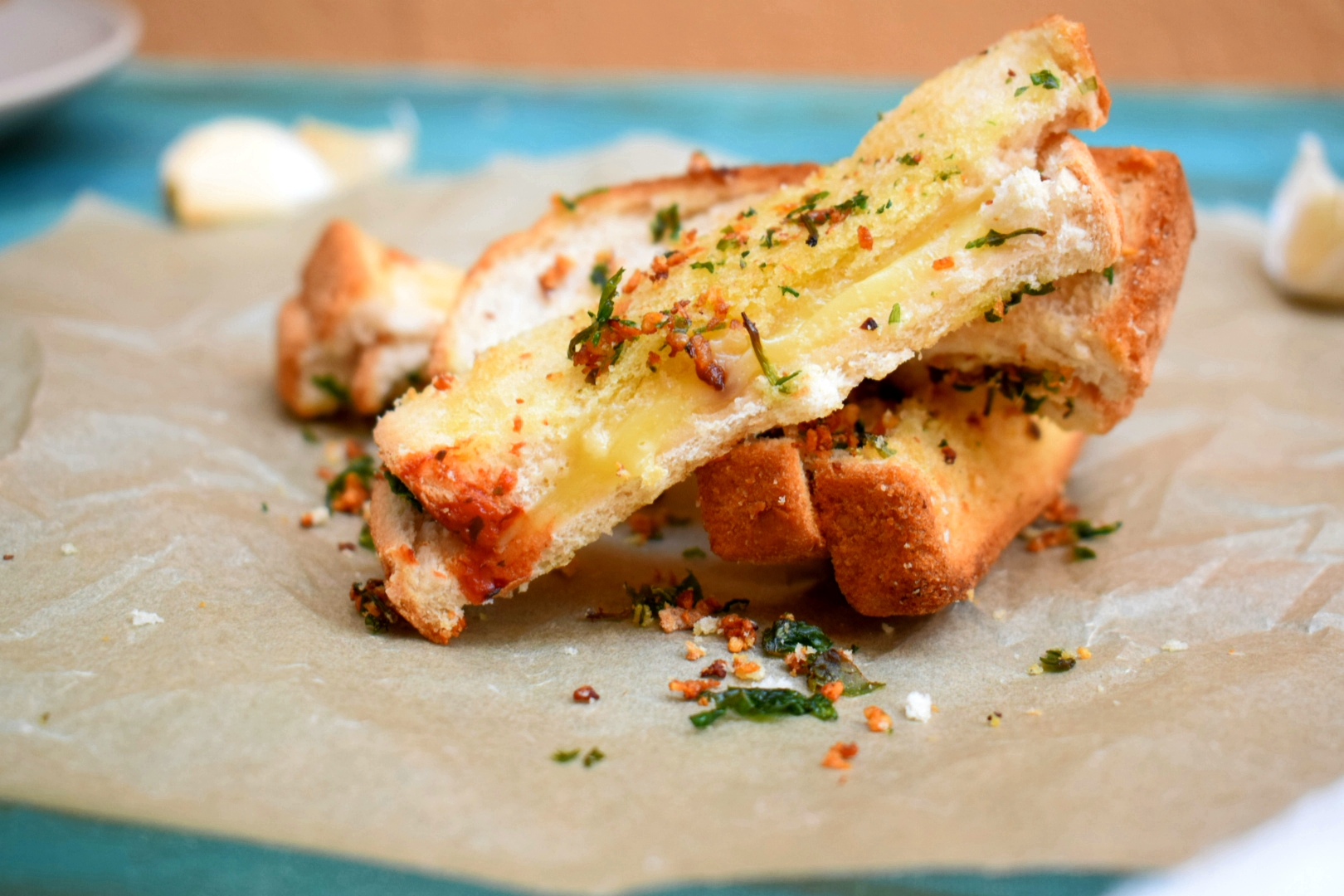 Happy Baking!