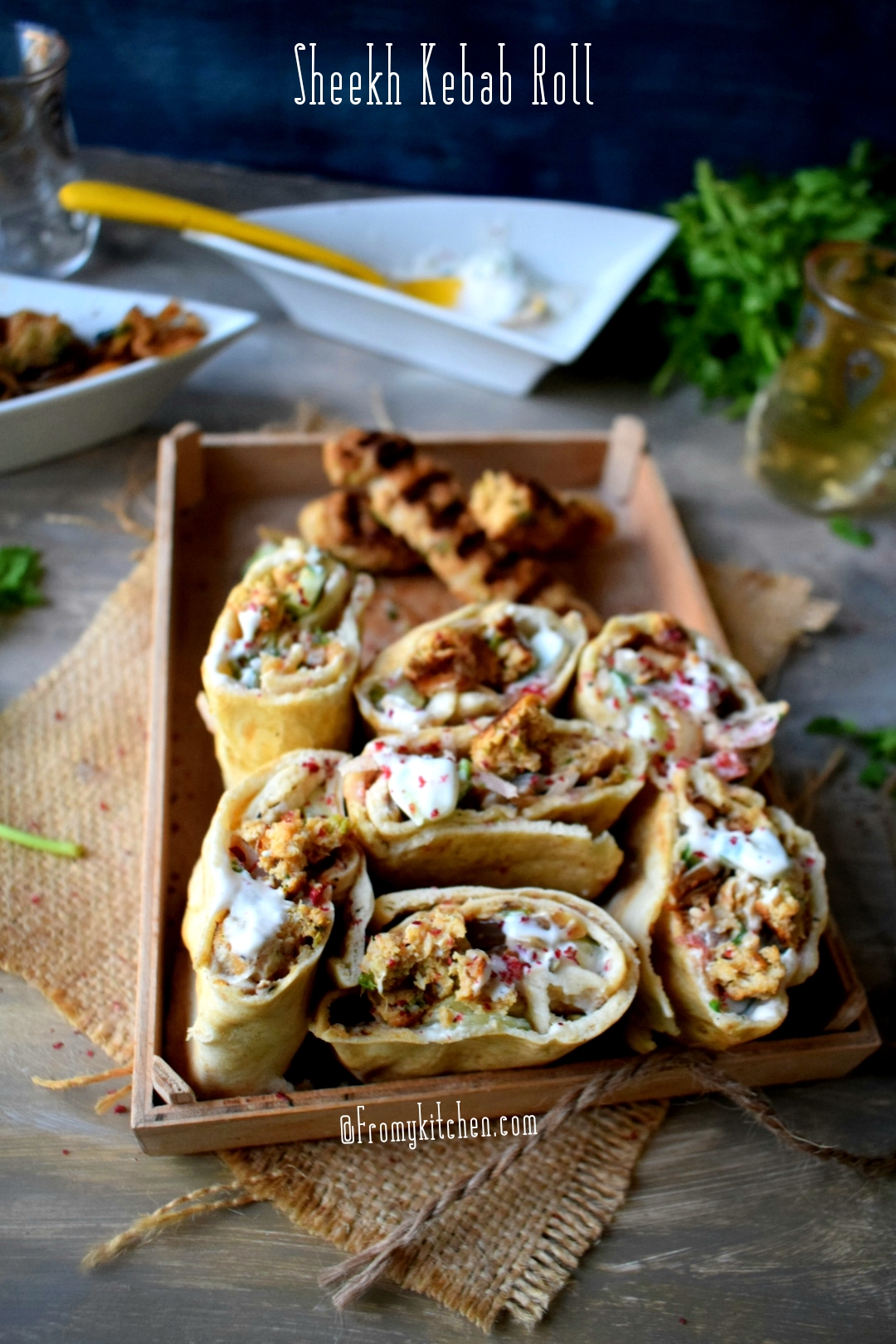 Kebab rolls are really an amazing treat with leftover roti or khubs!! The juicy and succulent kebabs with lip-smacking yogurt-based spread and some crunchy pickled veggies along with onion sauteed in the drippings of kebabs are wrapped in soft khubs is to die for!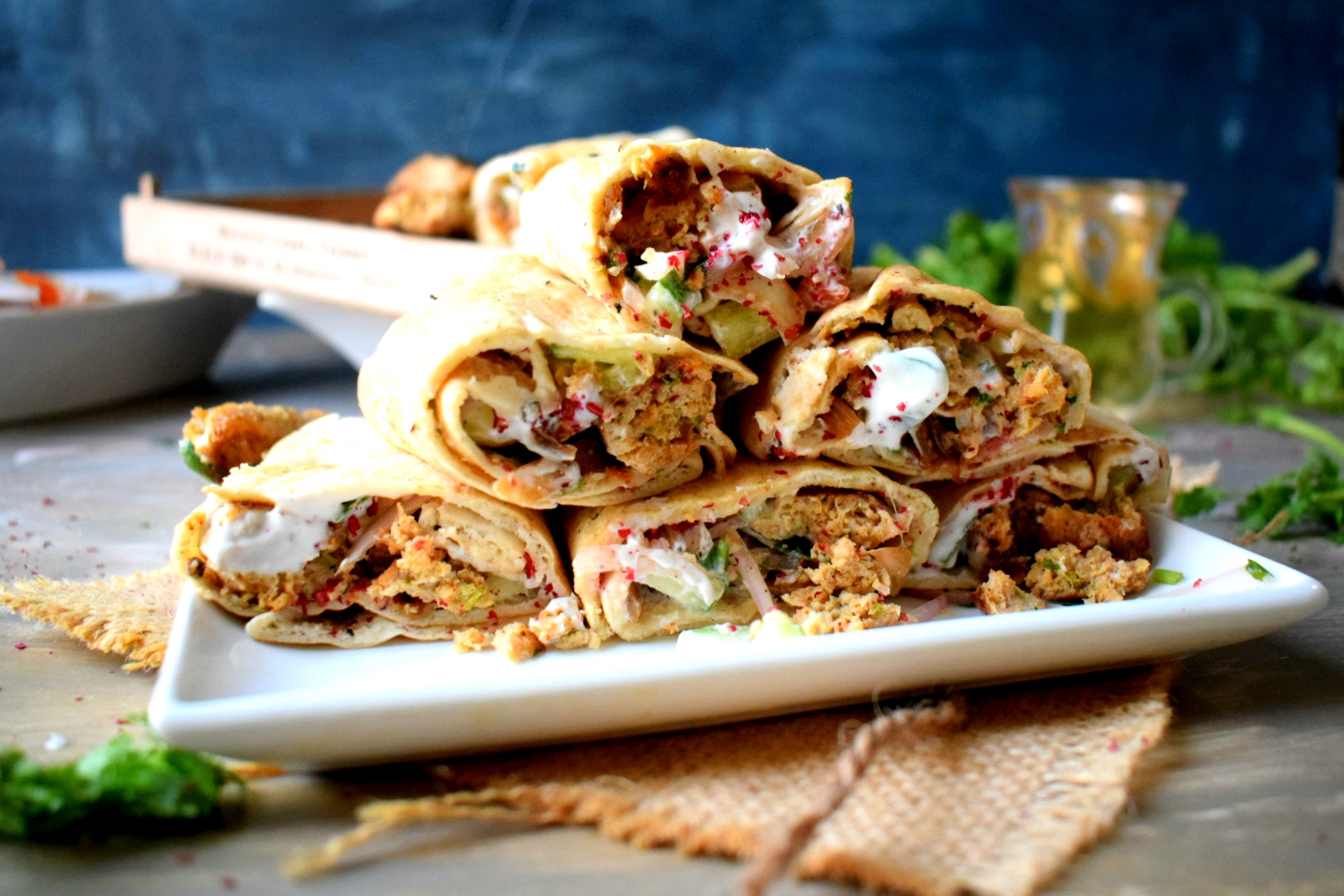 I love wraps and rolls and love to experiment with it. This Kebab roll idea I got from a video shared in a food group and just loved it. Made some slight changes and wala here you go!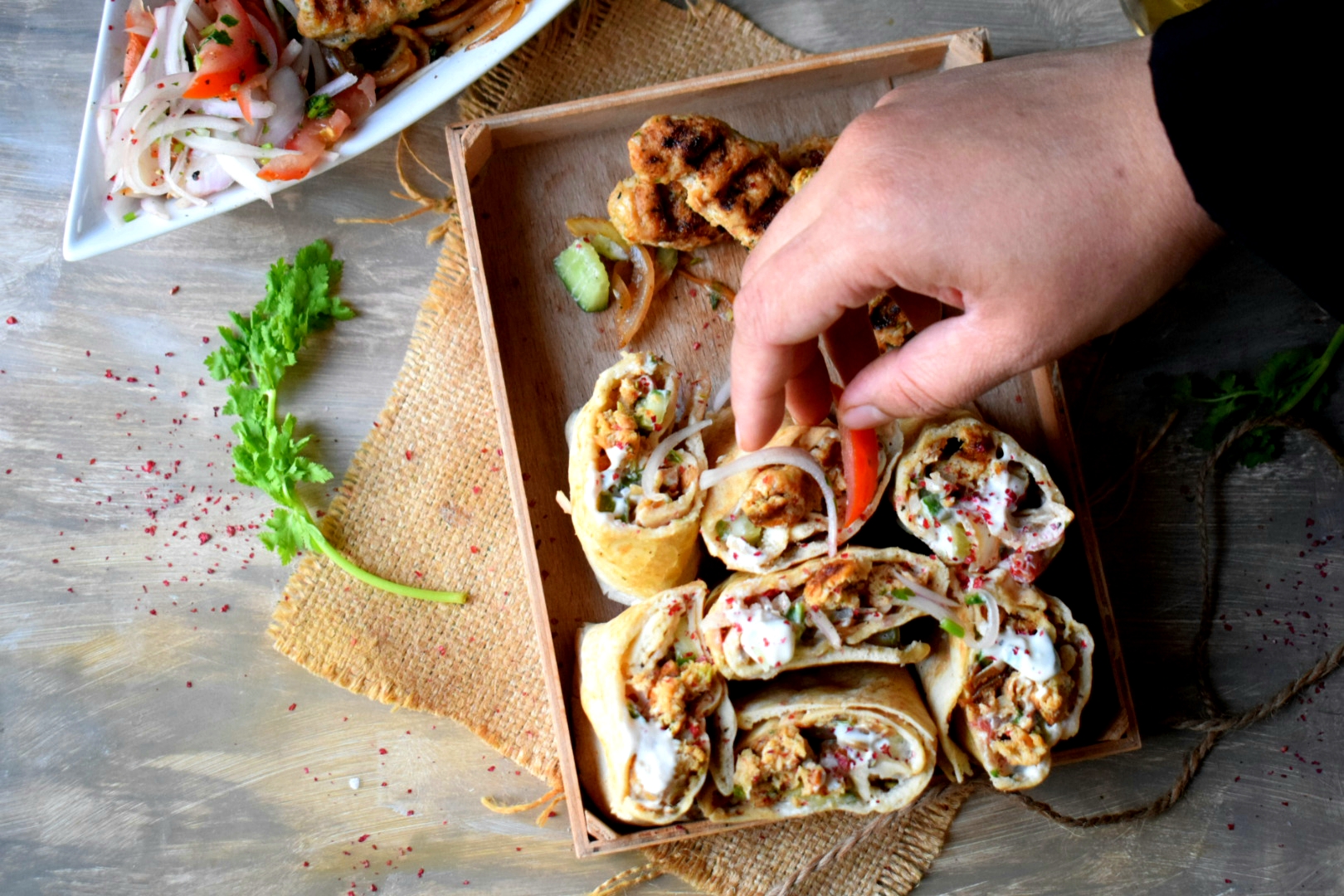 When I had some leftover sheek kebab mix and some khubs from the previous day I made this awesome dish out of it and my family just loved it!! You can create a storm out of leftover food instead of simply wasting it. isn't it? This is truly delicious!
We enjoyed it! Hope you all will love it too!
Ingredients
Sheekh Kebab check the link here
4tbs yogurt
2 tbsp tahini sauce
1  garlic cloves minced
Some parsley
Finely chopped cucumber
Some olive oil
A squeeze of lemon juice
Salt to taste
Sumac (optl)
Veggies
Thinly sliced onions
Thinly sliced tomatoes
Lots of cilantro
Cabbage leaves sliced optl
Salt
Pepper
Lemon juice or vinegar
Some extra onion and olive oil
Method
For preparing sheekh kebab, check the link above.
Mix all the ingredients listed under for spread and keep it aside.
Mix sliced veggies and add the lemon juice, salt and pepper and keep it aside.
In the pan in which u made kebabs add 1/2 tsp more olive oil and add 1 sliced onion and some salt mix and cook it for 3 to 4 minutes on medium-high flame and take it off! No need to soften the onion!
Now for wrapping check the video!😊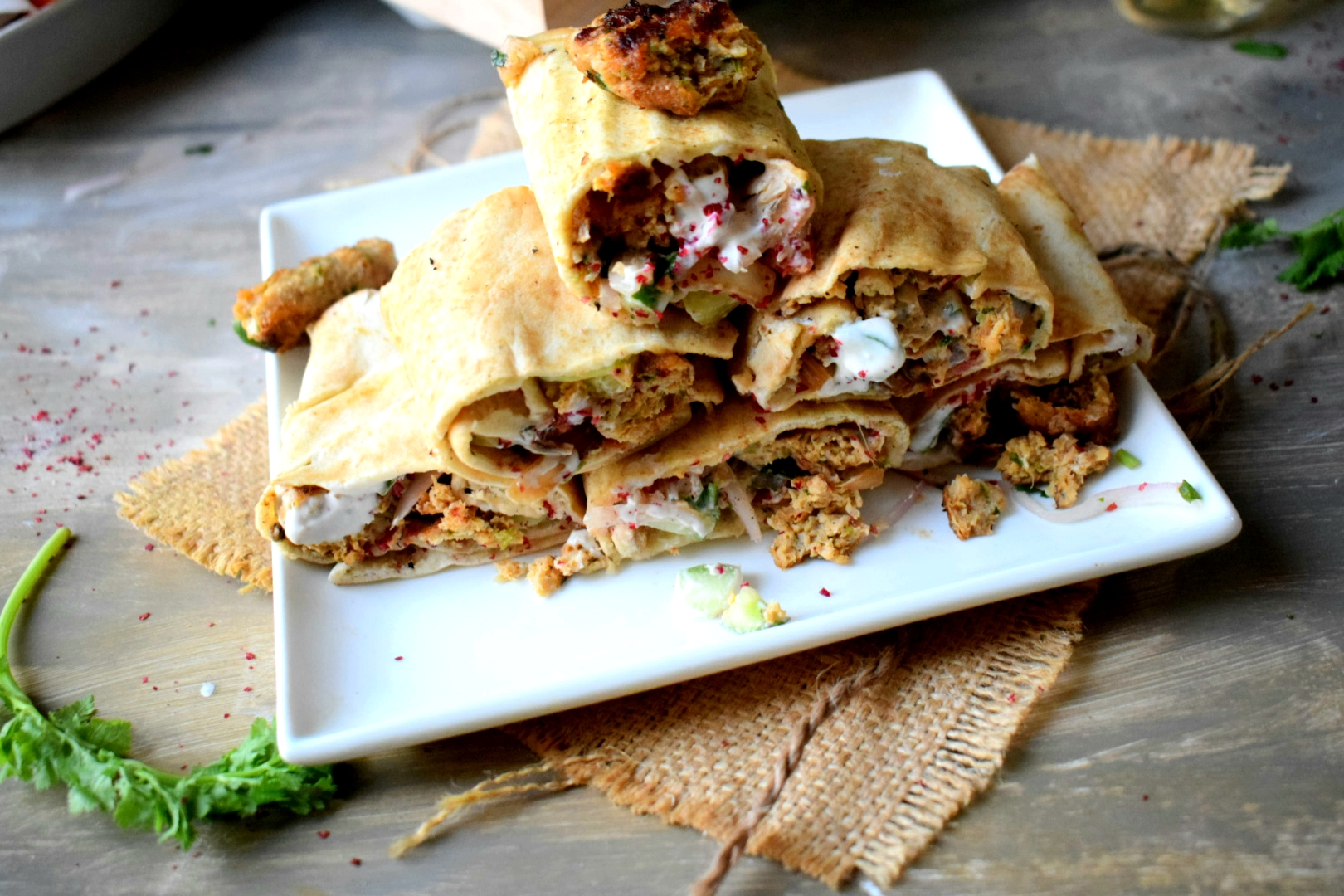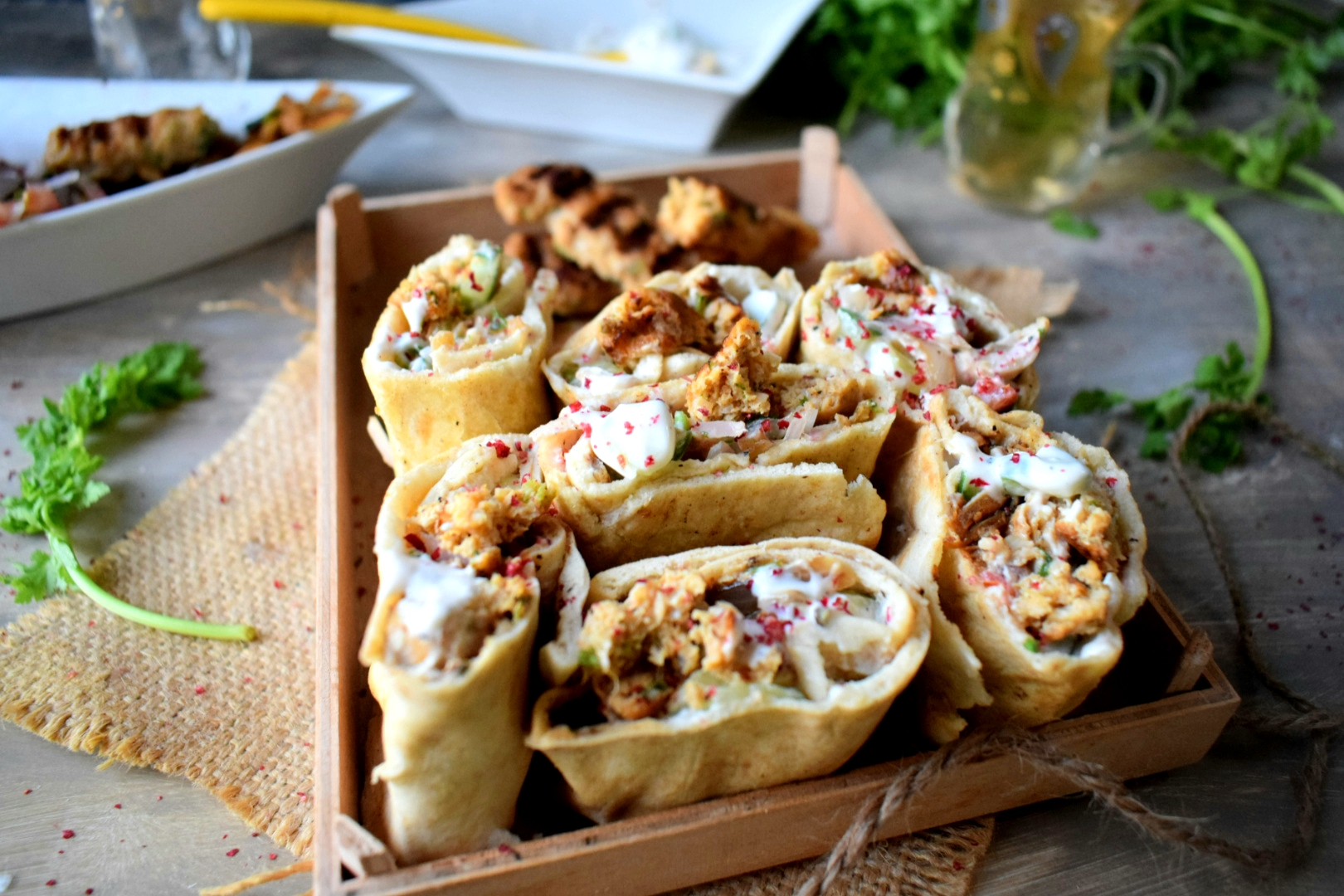 Happy Cooking!