How beautiful the color is right? It tasted as delicious as it looks!! I'm sure during this summer season especially when the Ramadan is going on we are searching for some refreshing drinks! Here I came up with one more drink idea for you all!!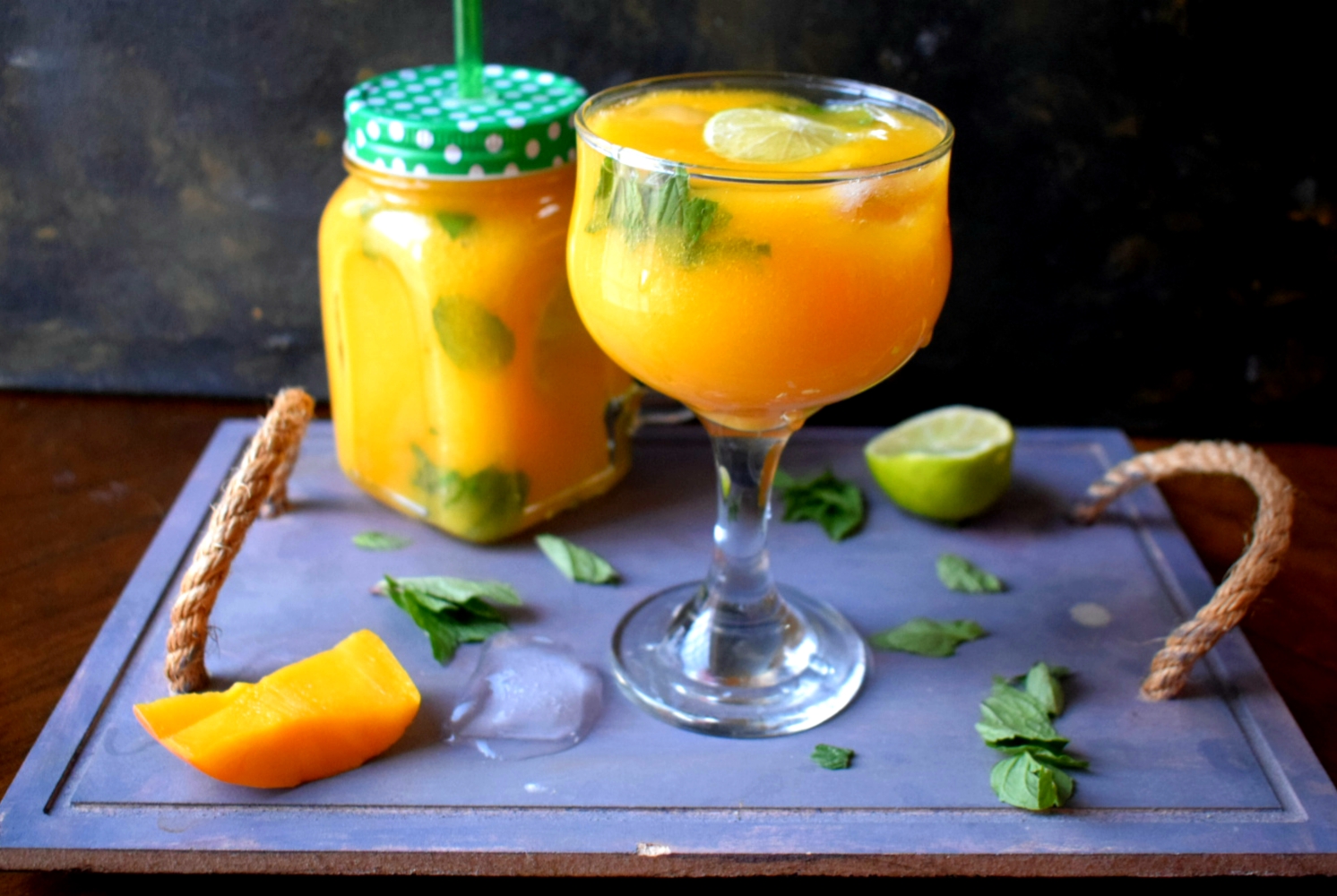 I never thought of making mango lemonade since i saw my friend Shanaz Rafiqs IG feed! I made it inspired from her blog and just love it. As mangoes are in season this is a must drink to try during this summer. Such a refreshing drink with a bright charming color!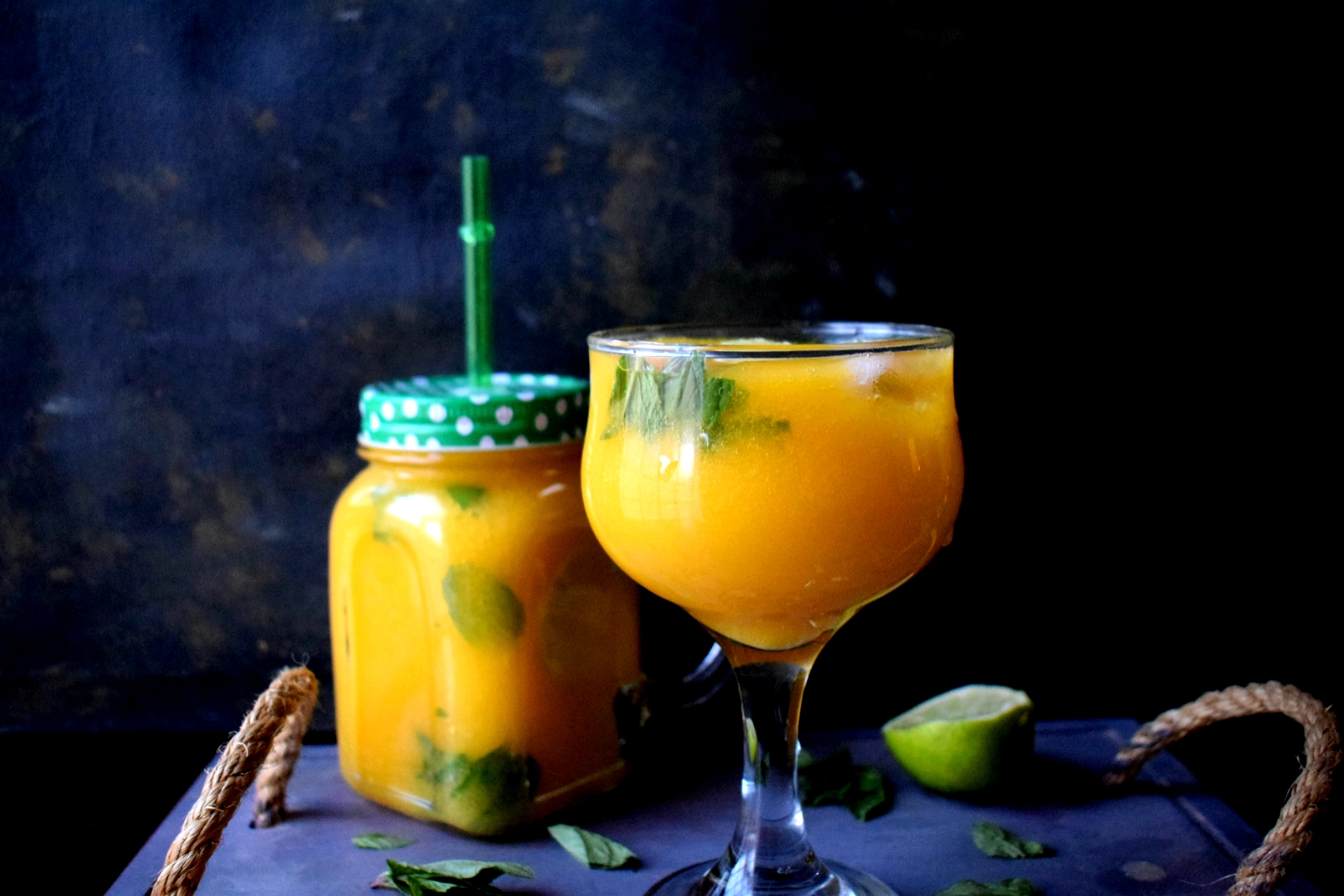 I didn't think to click or share it in the blog, but the look of the drink tempted me to click some pictures! It was a last minute rush and I'm happy I did!
Ingredients
2 ripe mangoes
1 lemon
Sugar as per needed
Chilled water
Ice cubes
Mint leaves
Method
Puree the mangoes, then squeeze lemon juice add sugar and blend again. Now add chilled water and dilute the mango mix. Add water regarding how thick or thin you want the drink to be.
Add enough sugar while blending coz when we dilute it with water you will need more sweetness.
In a glass throw in some mint leaves and smash it a little then add lemon roundels ice cubes and pour the mango lemonade and enjoy!!!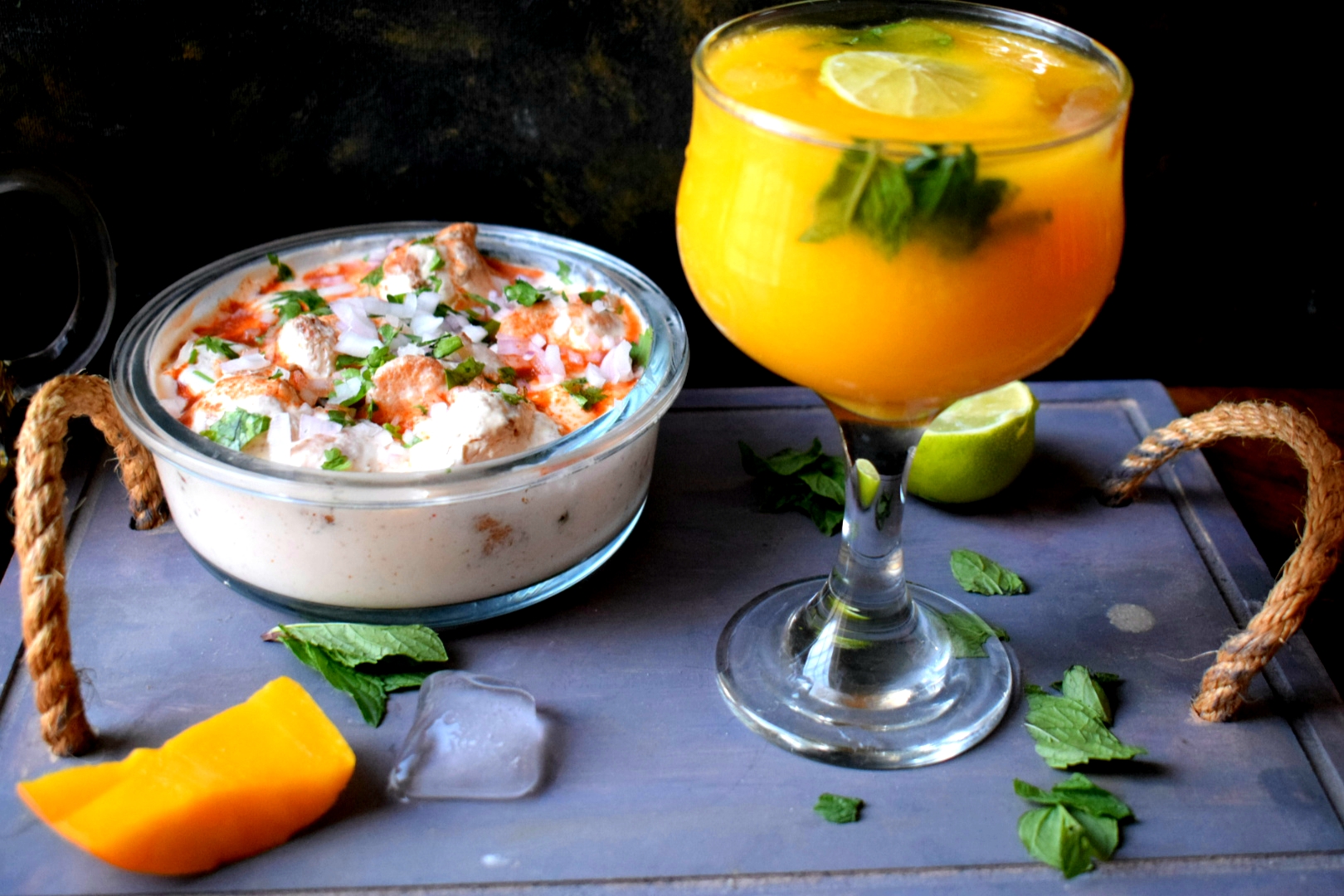 That was my last day Iftar treat Dahi vada with mango lemonade!