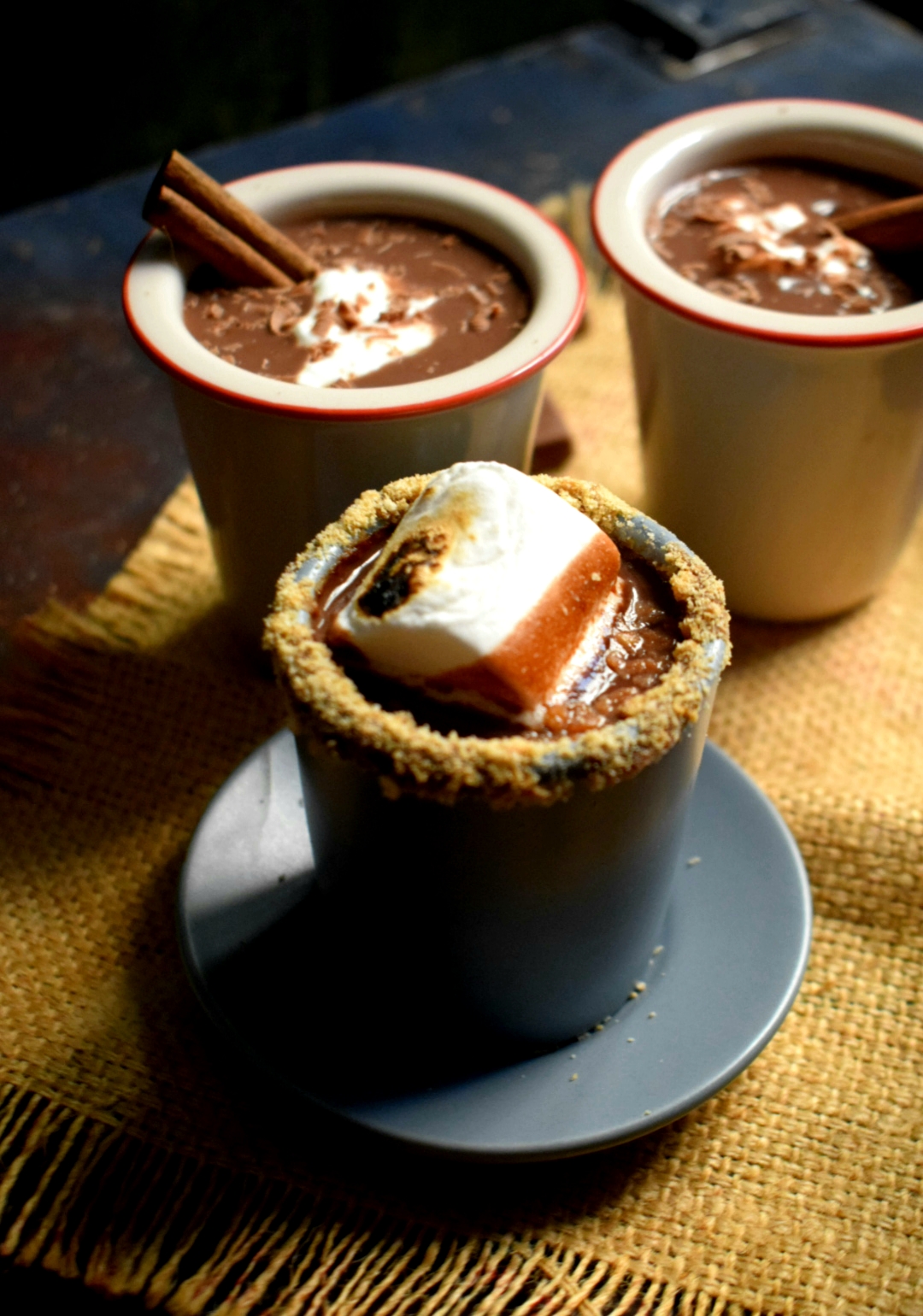 I love winter!!  The main thing i love about is, it introduces hot drinks and soups which we relish a lot! What's better than a cup of HOT CHOCOLATE, that is perfectly hot and chocolatey on a cold cozy day! It is always comforting and soothing, right? Slightly thicken with a rich chocolatey flavor is my favorite than the runny one!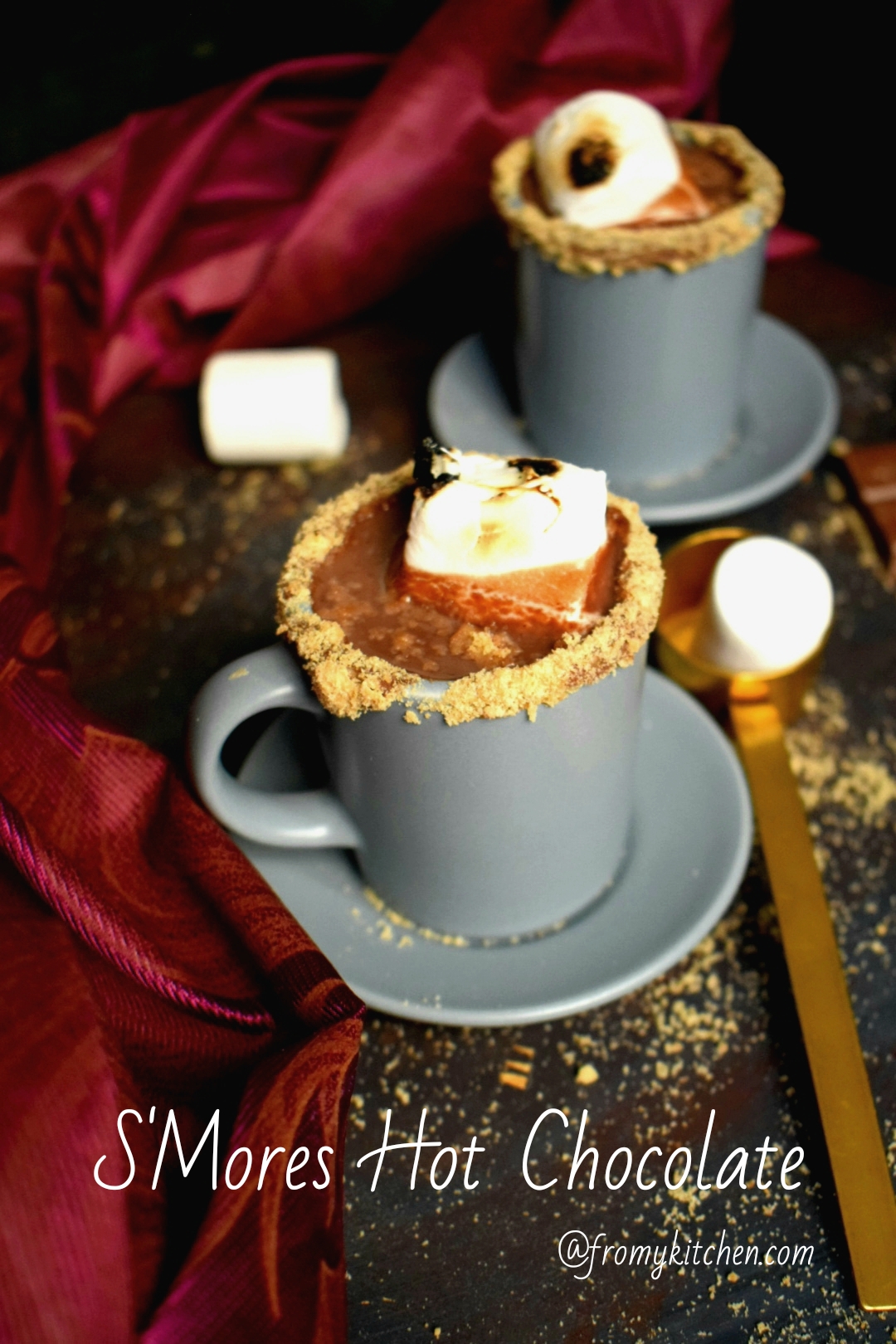 Here I'm making 2 different types of hot chocolate one basic recipe topped with S'mores ingredients like marshmallow and biscuit crumbs. That melted marshmallow and the biscuit crumbs take the drink to another level. Kids are gonna defenitely love this one!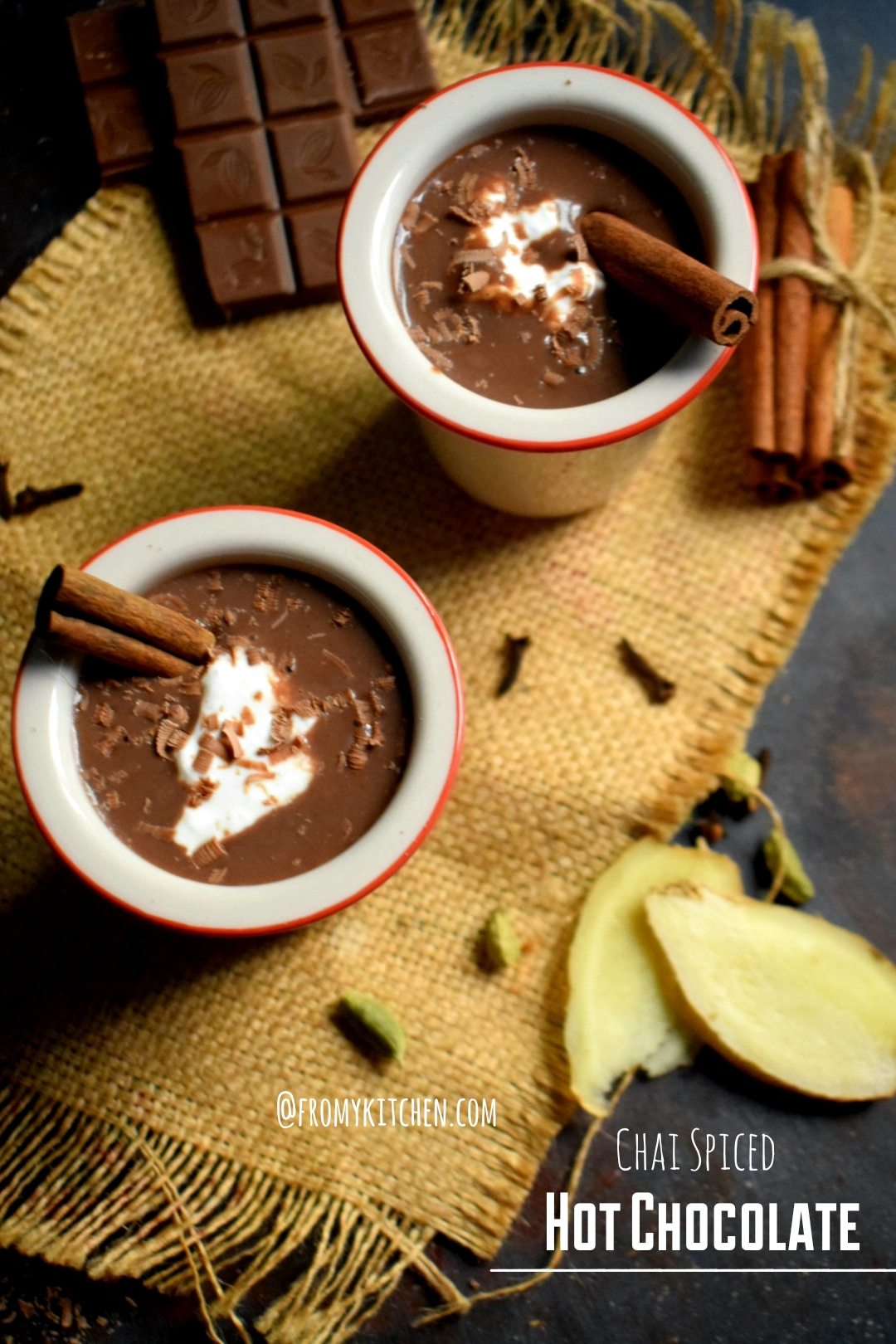 The other one is so soothing and perfectly Spiced Hot Chocolate. Adult kind of thing!! Yes, here the hot chocolate is infused with chai spices like cardamom, ginger, cinnamon, cloves that give you immense pleasure while having it! Just a sip and you will be on heaven! It is really so comforting to have a hot cup of drink on a winter evening! Check out these two drinks too Pistachio & Saffron Drink  Hijazi Almond Coffee. if you are searching for hot drinks!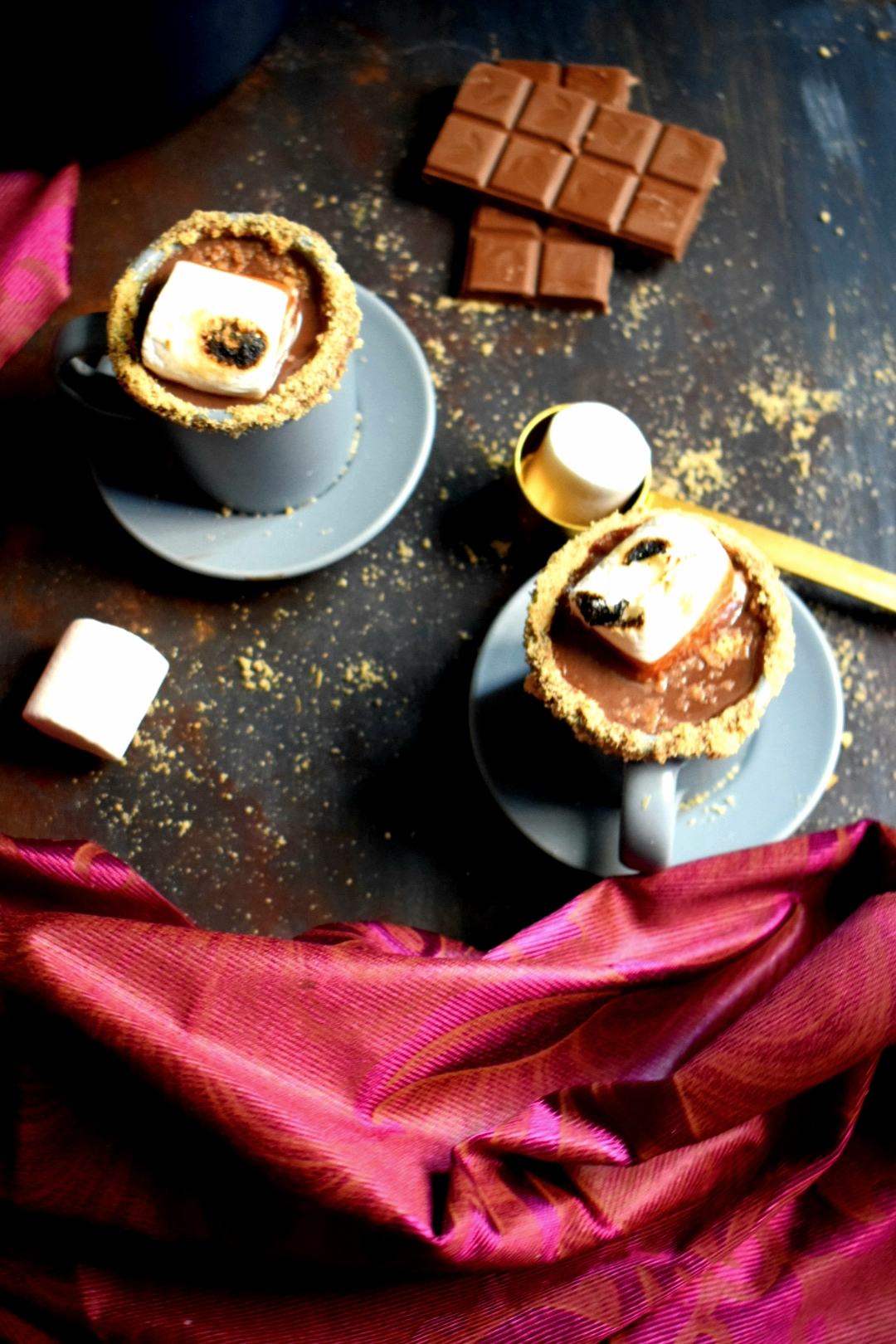 Yesterday night it was heavily raining here, also my friend shared the picture of hailstones she collected last night! So lemme go and make one more cup of this hot chocolate to enjoy the chilly day!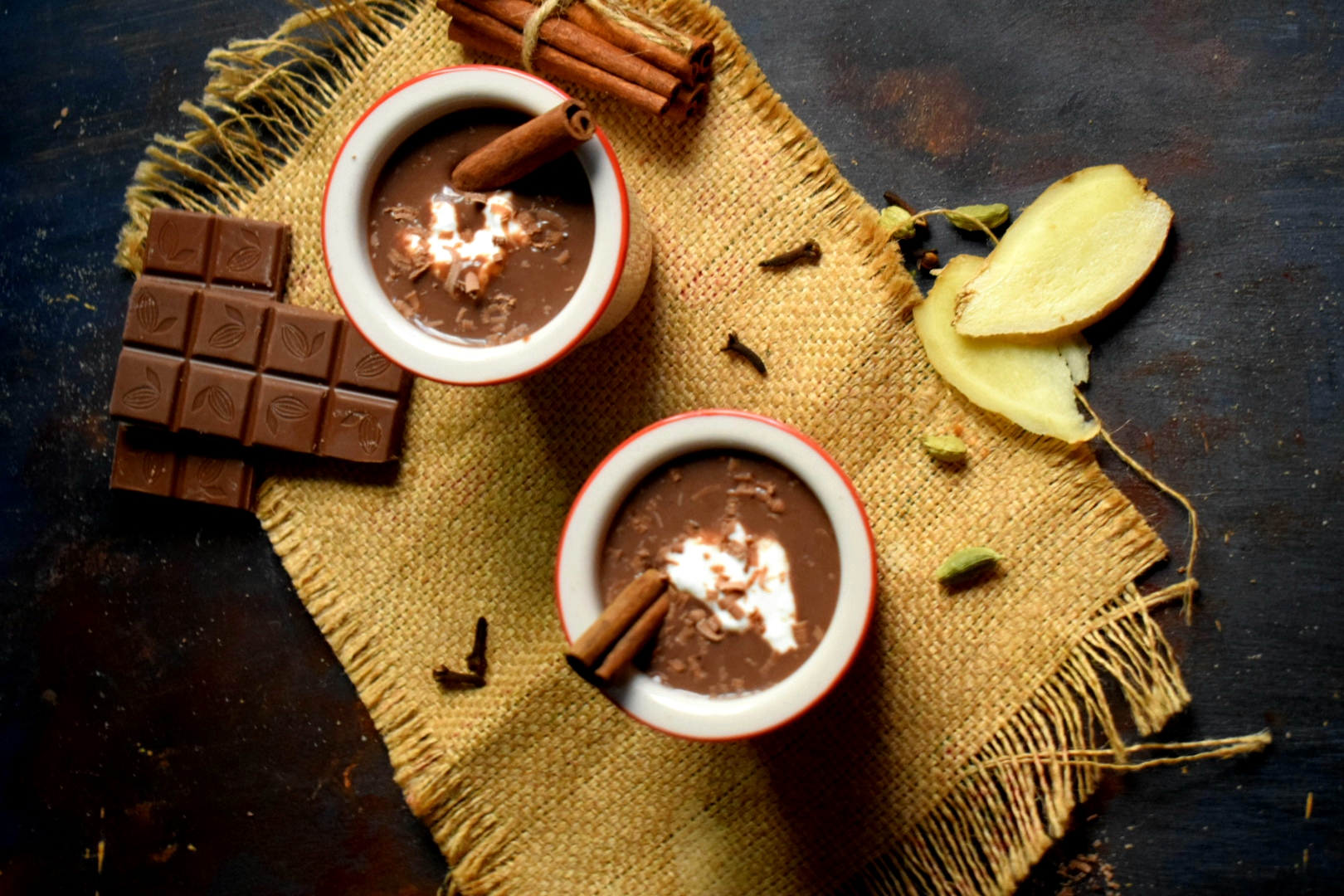 S' mores Hot Chocolate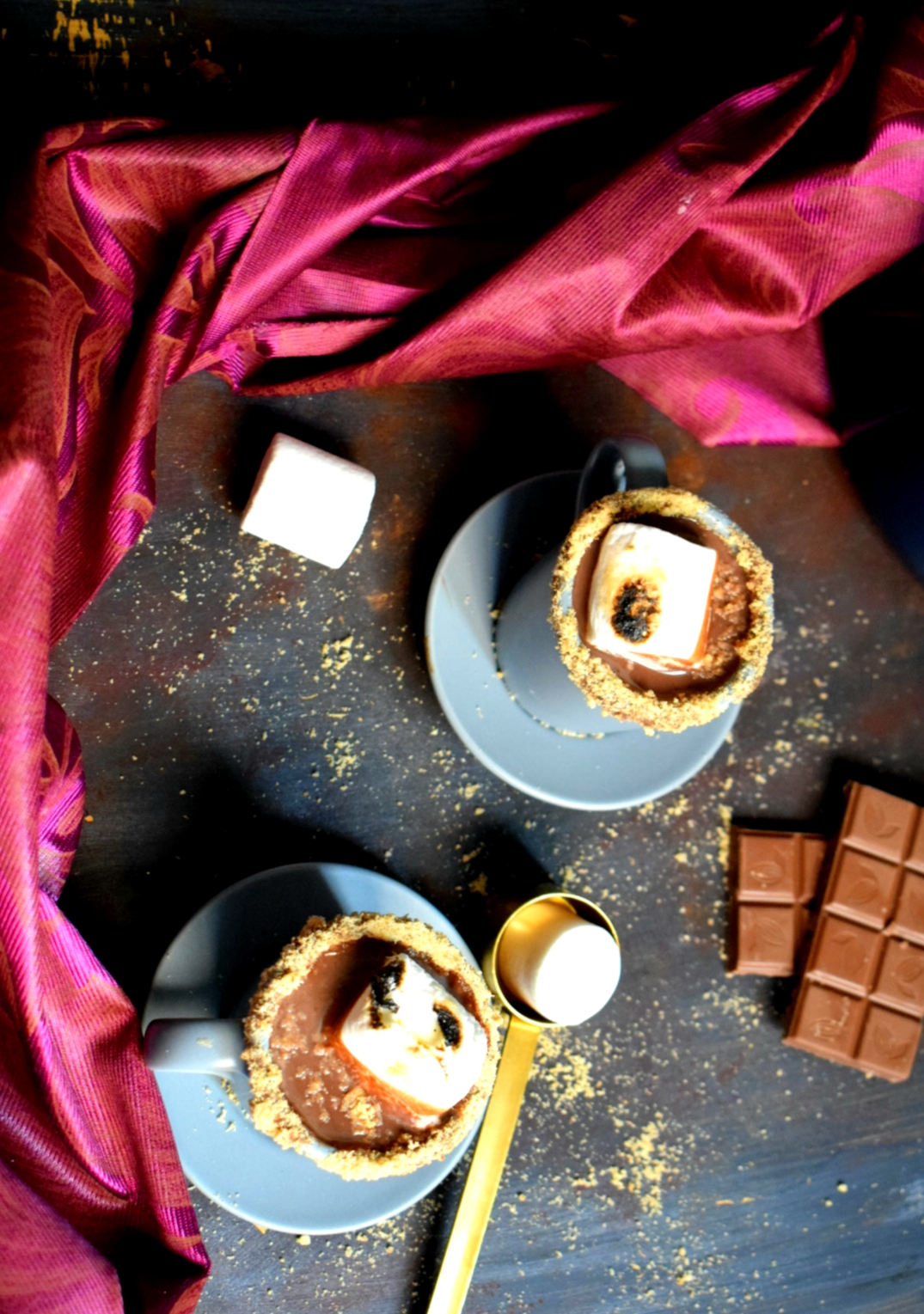 Ingredients
2 cups of milk
2 tbsp leveled cocoa
1 tbsp cornflour
3 tsp sugar
50 gm milk chocolate
A pinch of salt
Vanilla
For S'mores topping
Digestive biscuit crumbs
Marshmallow
Method
Mix cornflour with 1/2 cup milk and keep it aside.
In a pan dump in all the ingredients except vanilla and chocolate mix it and let them come to a boil.
when it starts to bubble up from the side add the cornflour mix and cook it stirring continuously until it thickens slightly.
Switch off the flame and add chocolate and vanilla, mix well until the chocolate melts.
Take a cup dip the rim to hot chocolate and then cover it with biscuit crumbs, pour the drink and place the marshmallow on top. Grill it for 1 minute in the oven or just grill it with a lighter
                                                                    SPICED HOT CHOCOLATE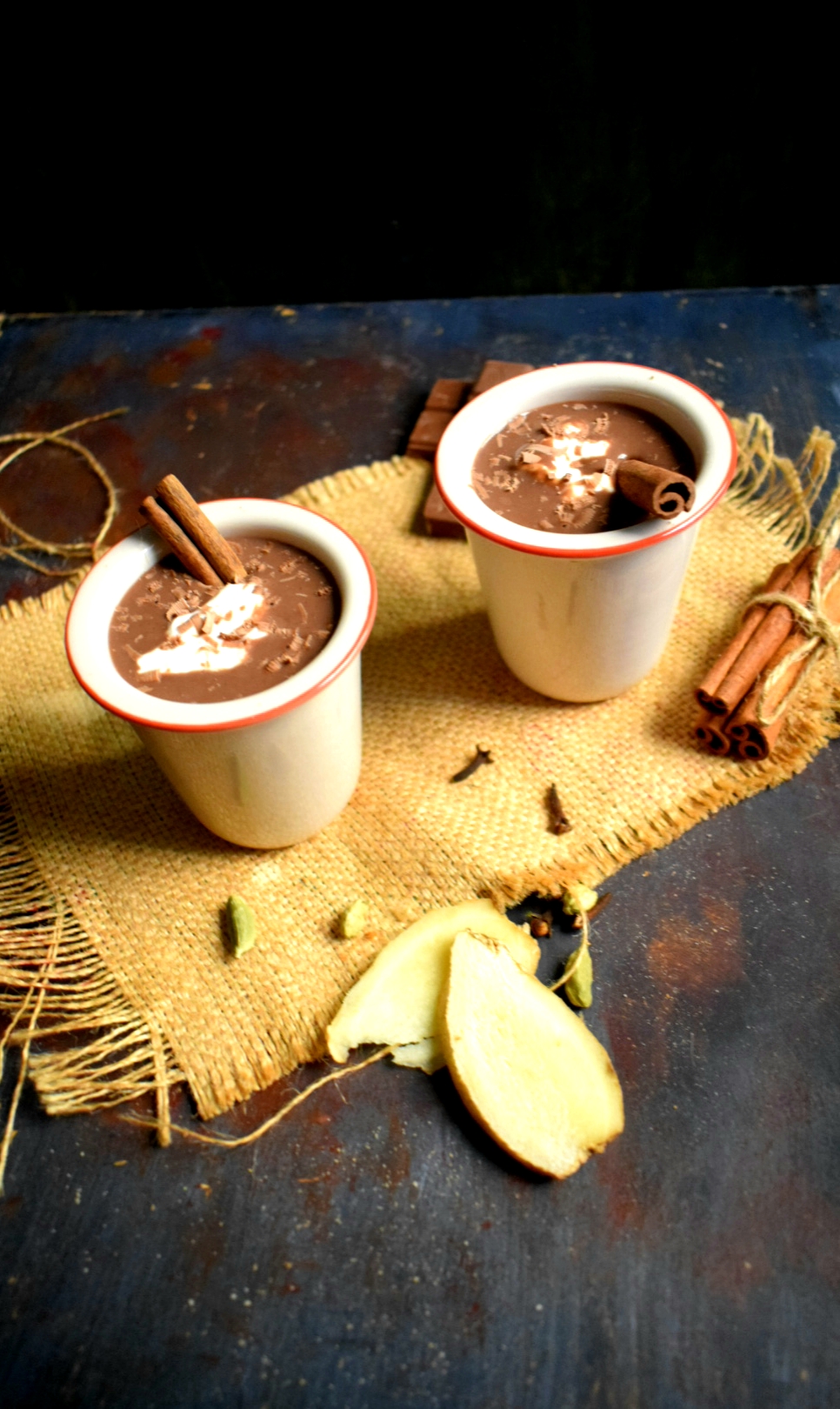 Ingredients
2 cups of milk
2 tbsp leveled cocoa
1 tbsp cornflour
3 tsp sugar
1 stick cinnamon
4 pods cardamom
2 cloves
3 to 4 thinly sliced ginger pieces
3 peppercorns
50 gm milk chocolate
A pinch of salt
Method
Mix cocoa and cornflour with a little milk.
Add all the ingredients except milk chocolate in a pot, then pour the cornflour mixture and start boiling the milk by stirring continously.
When it comes to boil and starts to thicken up switch off the flame.
Pour it in a mug add a dollop of whipped cream some chocolate shavings and wala you are good to go!
Video