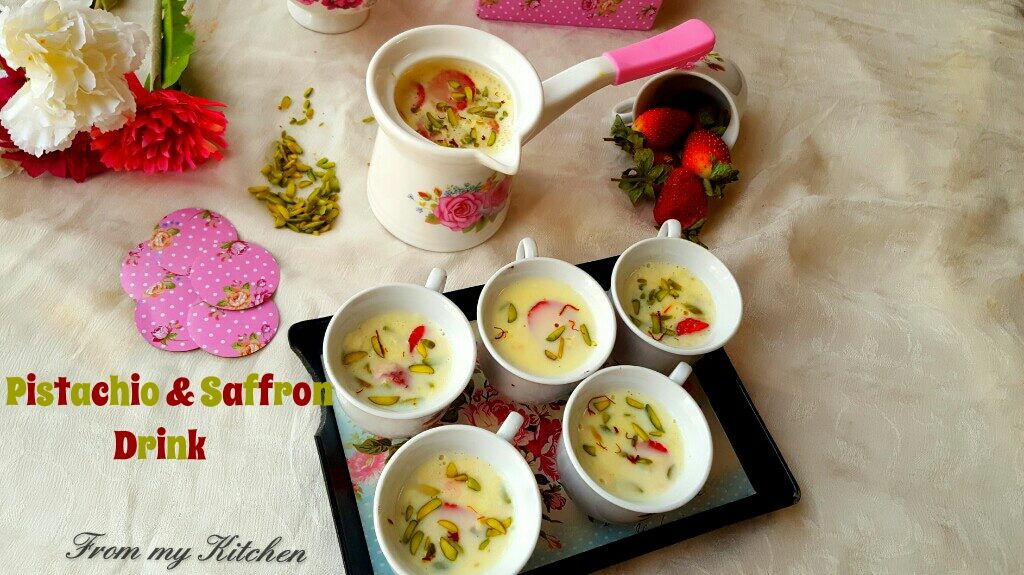 What about a cup of saffron and cardamom flavored drink with some bits of pistachios in it?Really the climate calls for something hot and soothing!Today morning the temperature is 4 degree here.Freezing isn't it!All we need during this climate is a cup of hot and comforting drink.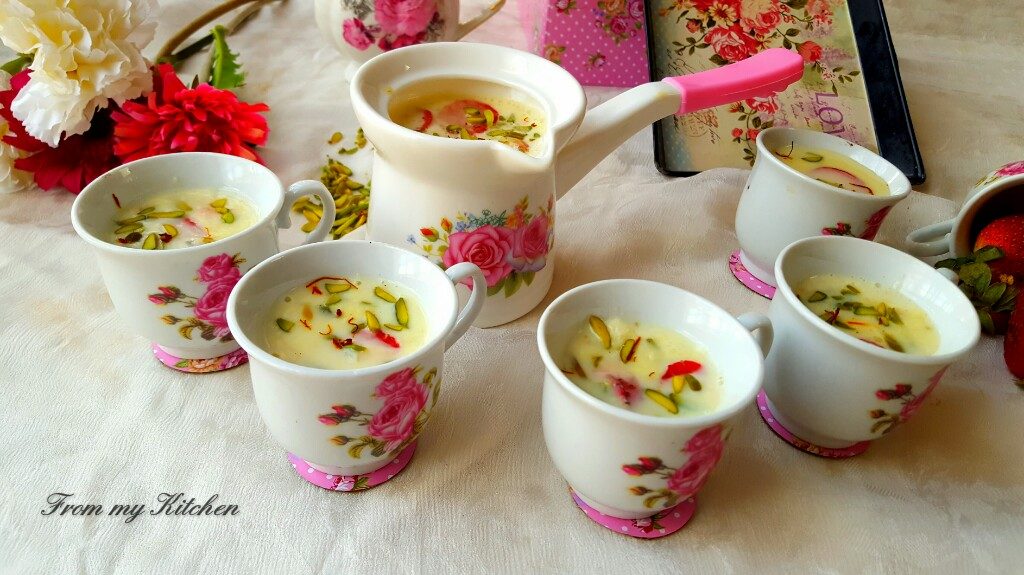 Chilly days are also lazy days right!! I don't know what's for lunch yet!Really feeling lazy,kashif will be back from school within half an hour.Now i have to rush to make something for him. Hehe!Rest after break!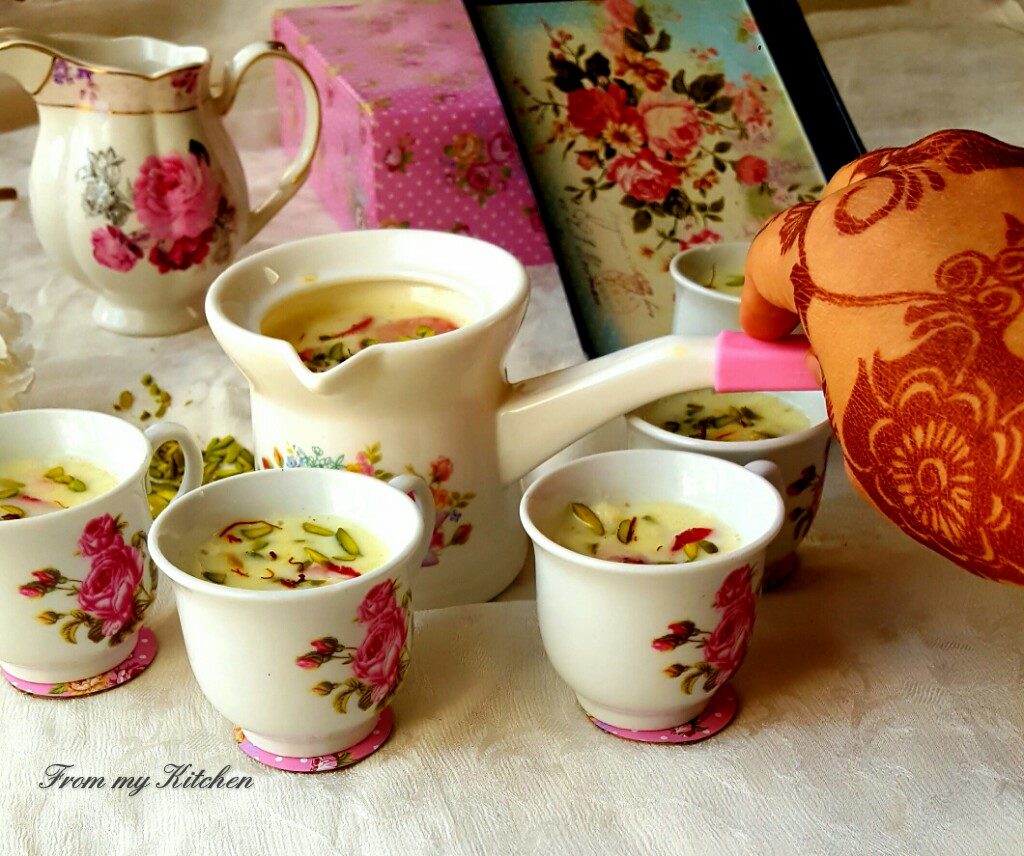 If you like rasmalai i'm sure you will love this too.It's like a rabri in the form of a drink.This is such a flavorful drink that soothe your soul!To thicken this i added cornflour here.Also added some chopped strawberries for garnishing along with pistachios.If you don't want omit it.I'm sure this will be a great drink for a chilly weather like this to keep you warm.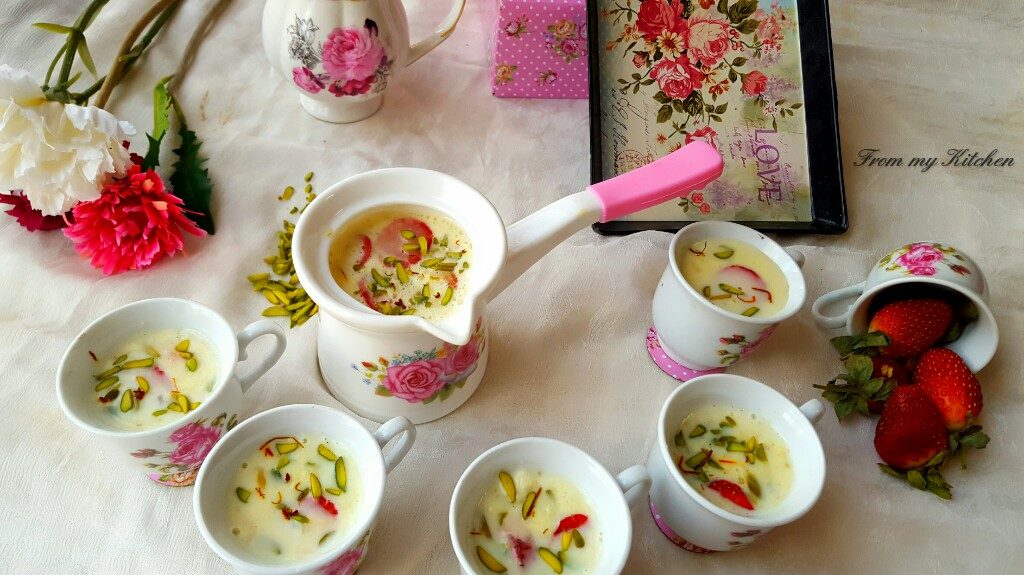 Over to recipe
Ingredients
2 cups milk
1/2 cup water
1/4 cup milk to mix cornflour
3 to 4 tsp cornflour
A good pinch of saffron
Handful of sliced pistachios
4 pods of cardamom
5 tbsp sugar(more or less according to your choice)
3 chopped strawberries for garnishing
Method
Mix the cornflour in 1/4 cup milk and keep it aside.
In a pan on heat the milk and water along with the cornflour slurry by stirring continuously.
Add saffron,cardamom and let it boil for few seconds.
Add sugar and switch off the flame when u get the desired consistency. I like it a little thick.
Add 1/2 of the chopped nuts in this and preserve rest for garnishing.Take out the cardamom while serving.
Relish it when it's hot!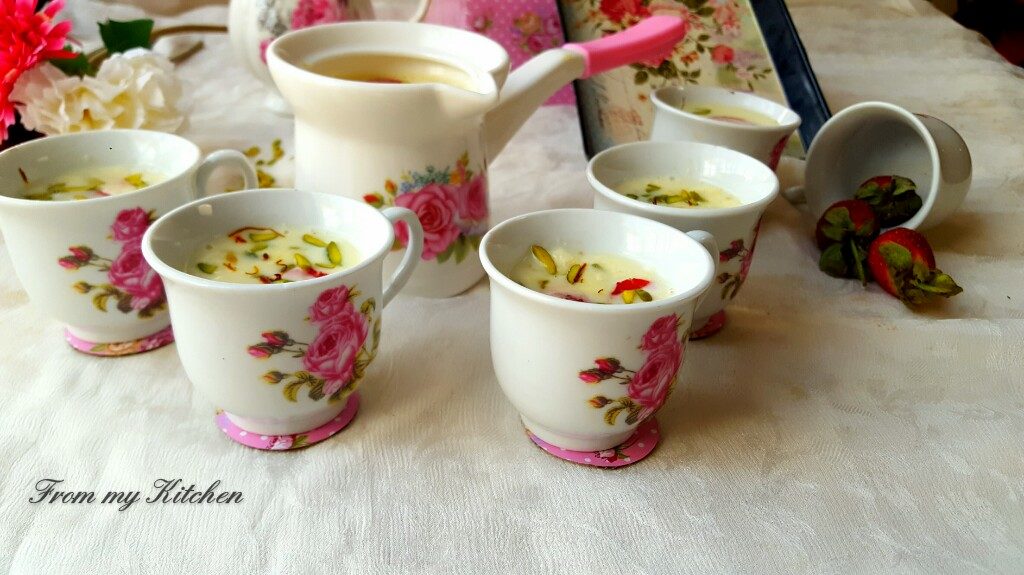 Hope you guys will like it!There are two more hot drinks on the blog Hijazi Almond Coffee & Hot Chocolate.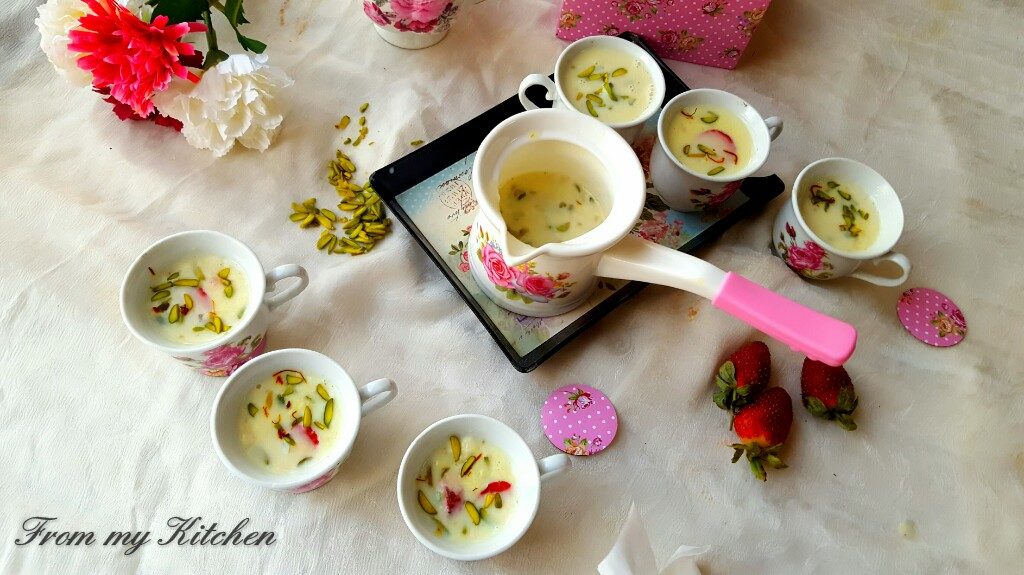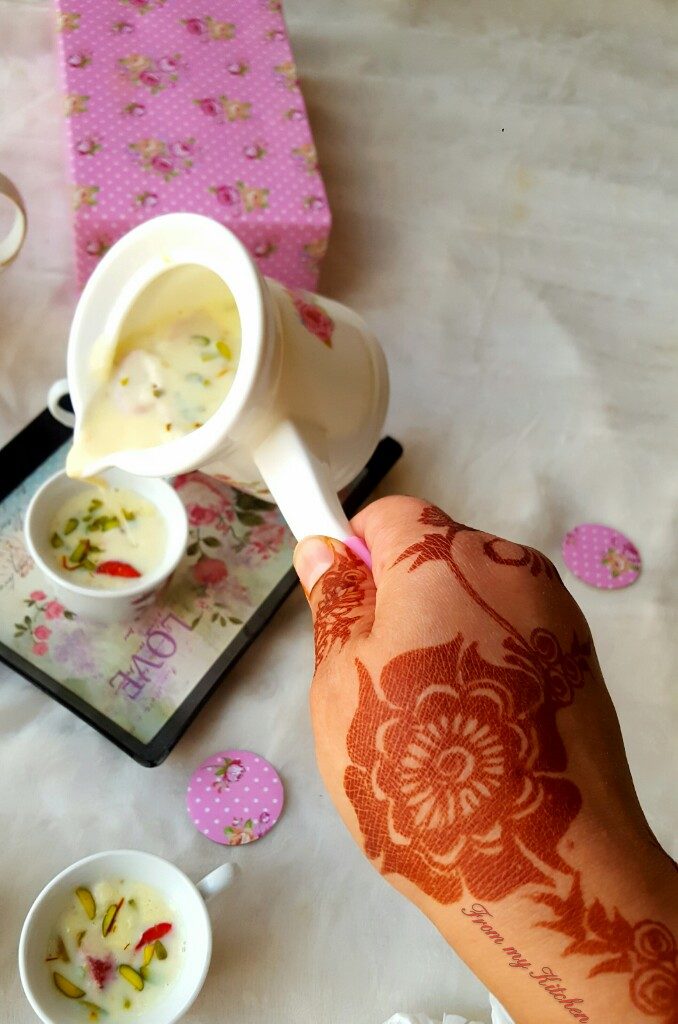 Can you see the consistency?or the Mehandi?Hehe!Trust me i clicked this to show you the consistency of the drink… 😉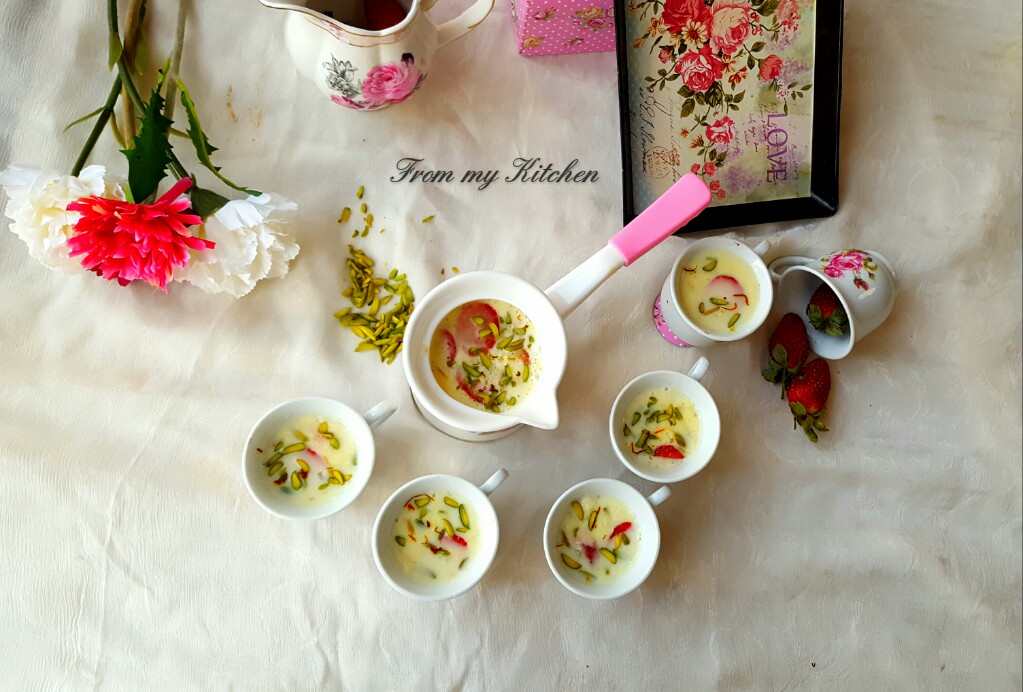 Enjoy the mausam(climate)with this flavorful drink!!
Happy Cooking!