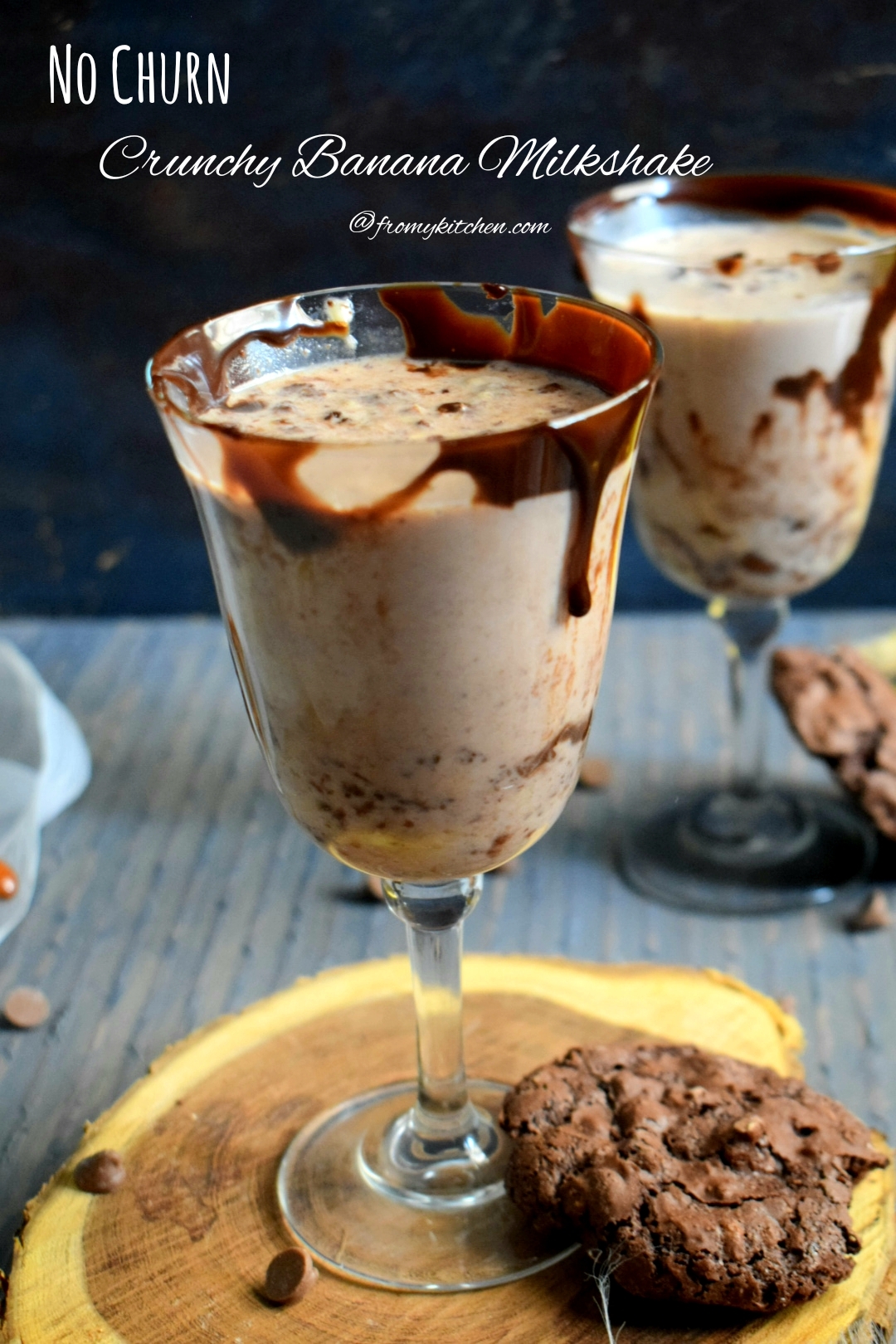 No churn chocolate banana milkshake with bits of bananas and crunchy cookies along with the rich chocolate flavor is a favorite among my kids now! Yes, you don't need any fancy equipment or blender to make this rich and chocolatey drink! It prepares in no time and your kids are gonna love this!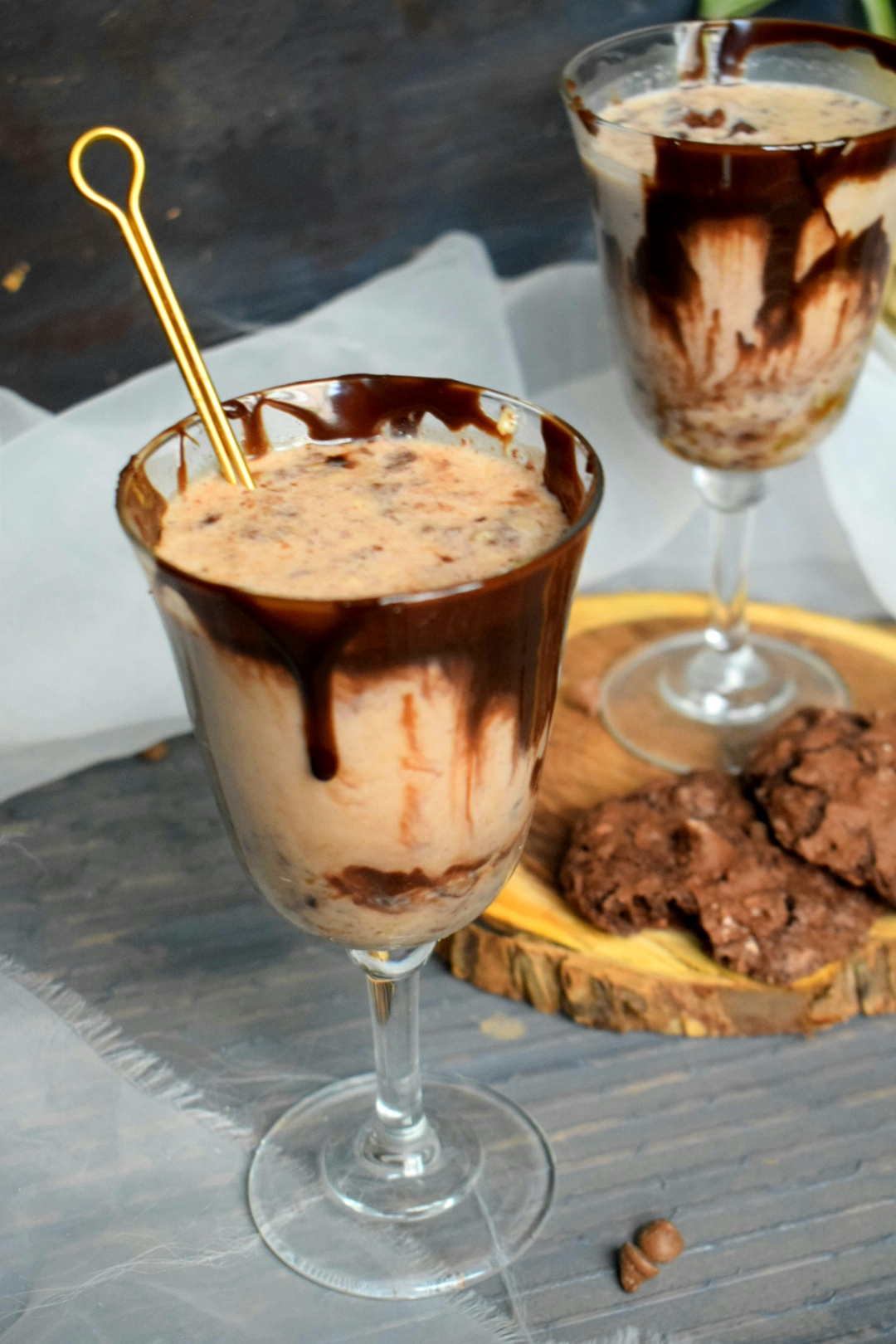 This is my go-to make drink now whenever kids demand a banana milkshake, simple and lip-smacking with all those chunks and crunch of chocolate, cookies and banana. Have it immediately after mixing it so that the cookie will retain its crunchiness in the shake. My family loves banana, so anything with it makes them happy! This recipe is best to make when you have over ripe bananas.
Here i used dates and banana along with some Nutella, that means just tried to bring natural sweetness from the fruits without adding sugar,but still if you like it sweeter you can add some condensed milk or sugar while mashing banana and dates. So let's check how to make this no churn banana milk shake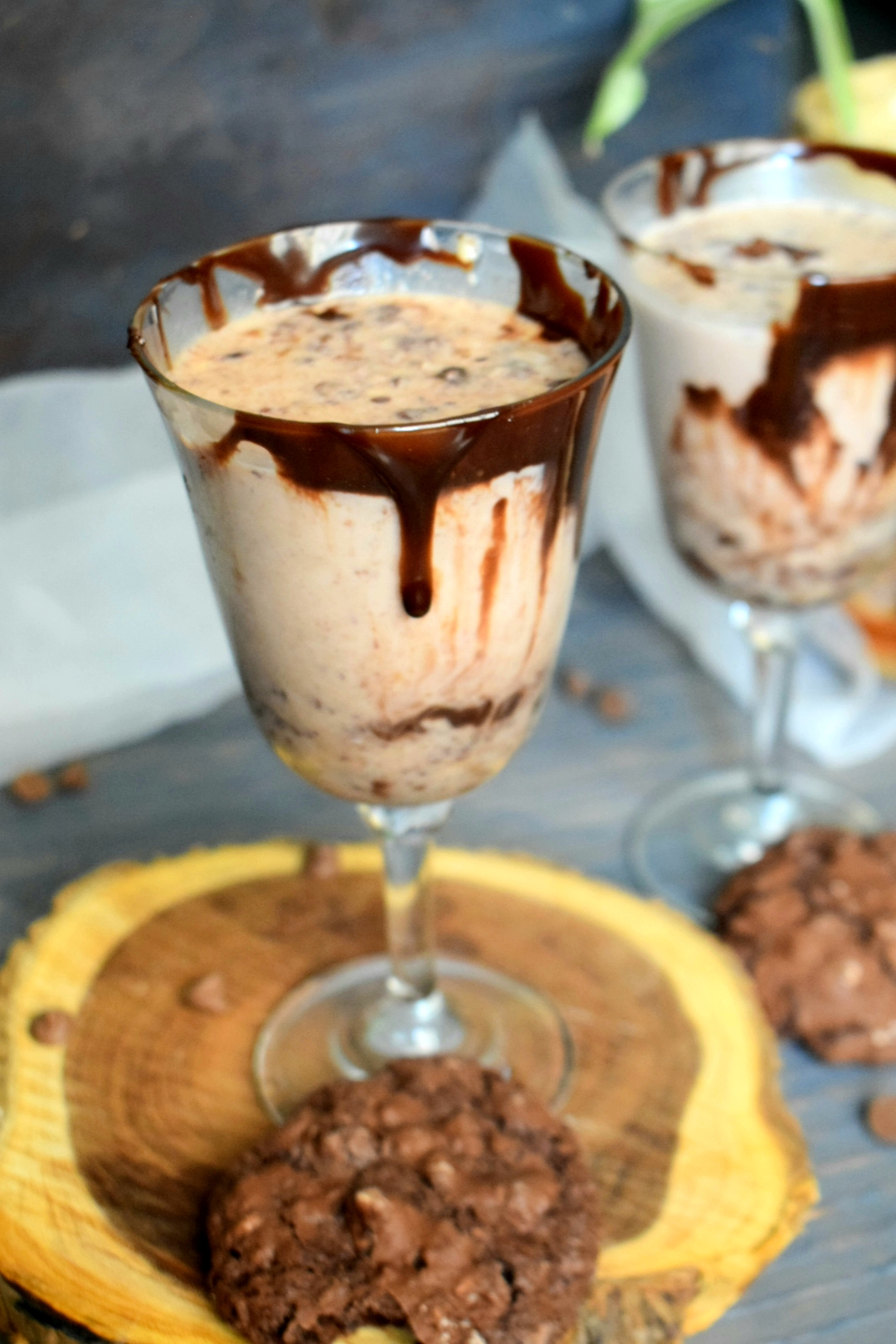 Great lazy day treat isn't it? If washing the blender and cleaning part stop you from making a drink when you are in a mood to have something like this, then this one is perfecto!
Ingredients for 2 Glass
1 banana
2 tsp Nutella or melted chocolate (you can add more if you like it more chocolatey)
4 pitted dates (2 each for a glass) optl
3 to 4 Oreos or any chocolate cookies
Chocolate syrup or melted chocolate to decorate the glass
2 tsp condensed milk or sugar if you like it sweeter
Some chocolate chips
Milk
Method
Take one tall glass, add half banana and mash it with the back of a fork, 2 soft dates chopped, 1 tsp Nutella or melted chocolate, If you are adding sweetener add at this stage and mix well.
Add crushed cookies and chocolate chips.
Now take the melted chocolate or syrup and swirl over the glass to make it fancy.
Gently pour the milk and mix it all very well until the chocolate and all other ingredients comes together.
Garnish with some more cookies and chocolate chips and enjoy!
Mix well before having it!
Video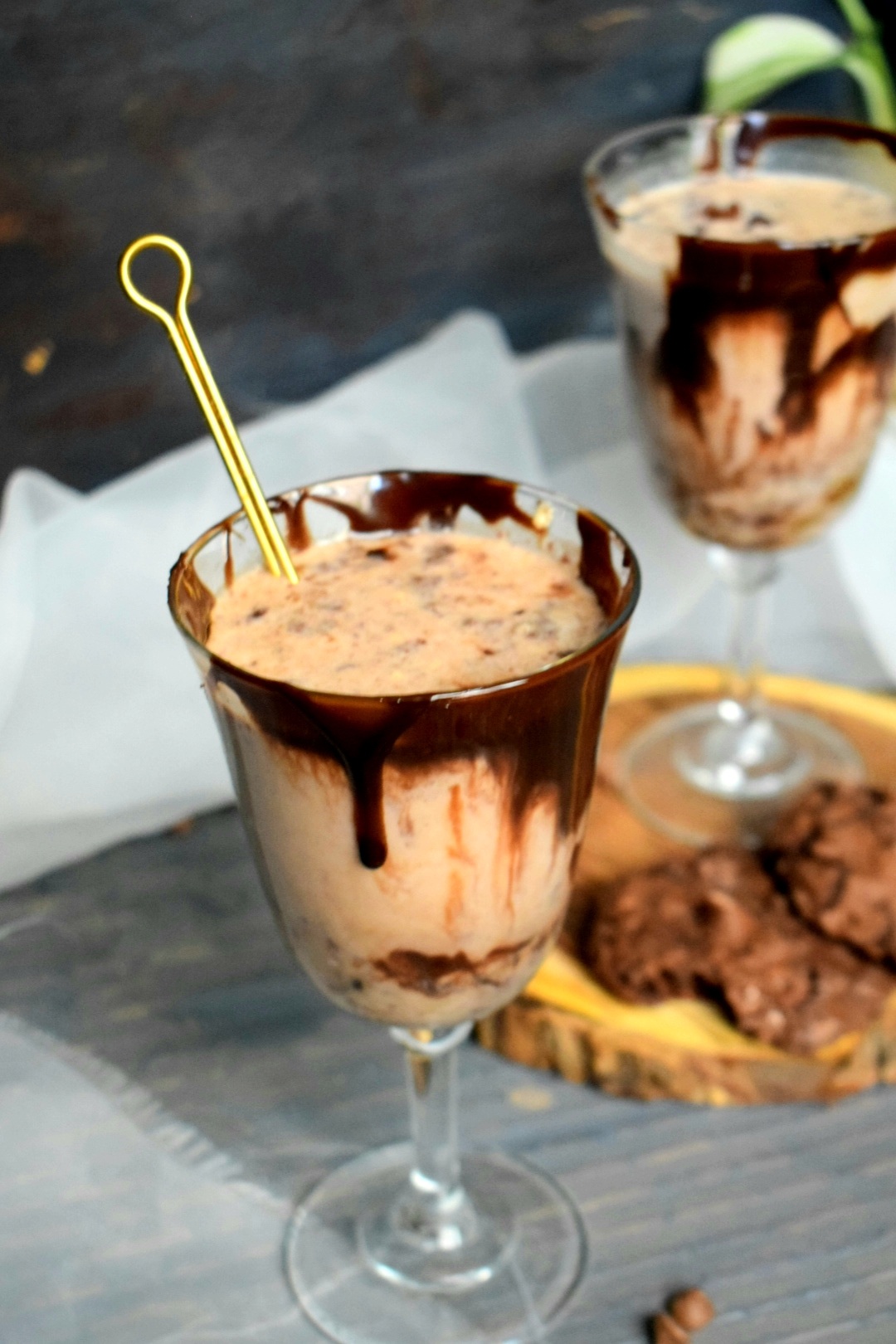 Relish it!