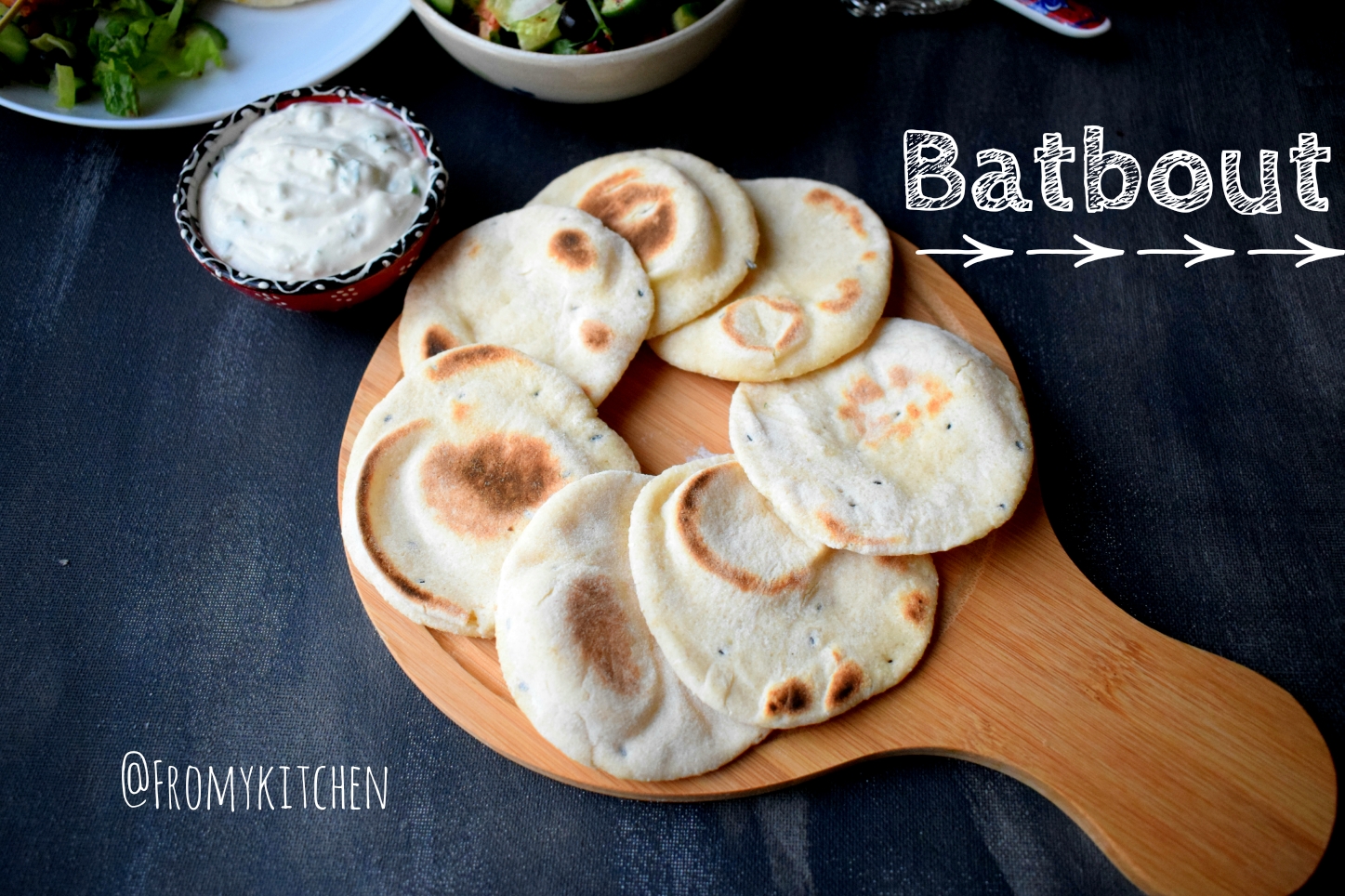 Batbout is a kind of Pita, home to Morocco which puffs up like a thick bread and the addition of semolina makes this bread best for sandwiches. Batbout is also called as mkhamer, toghrift and matlou' which is leavened using yeast and is usually served with grilled meat.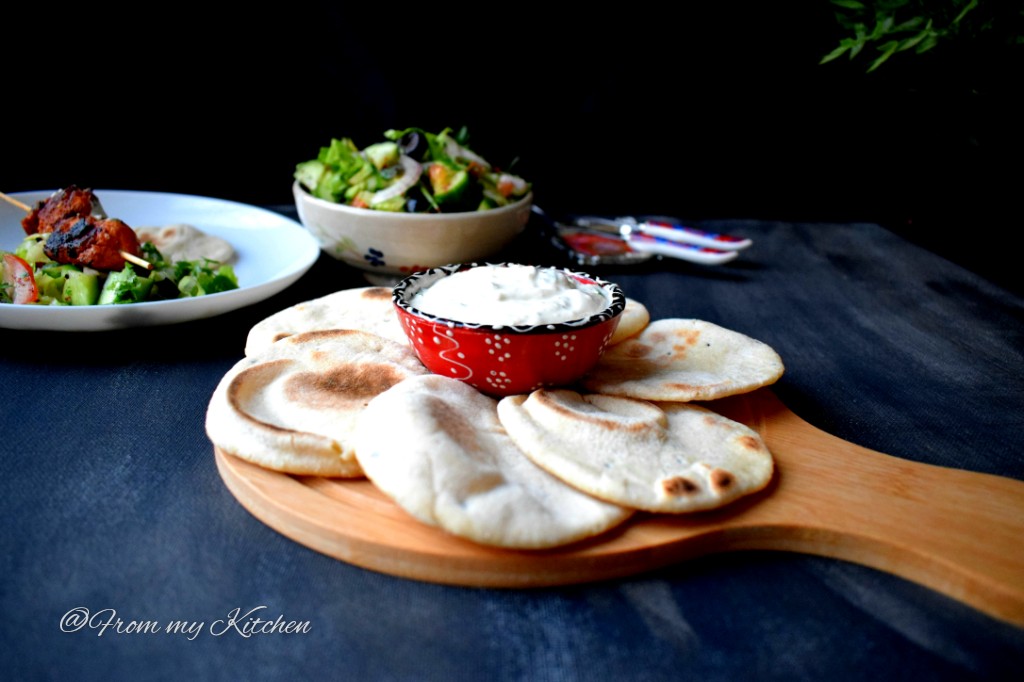 This is really soft and puffed up breads that is apt for any kind of grills and dips.This one is prepared for a cook along Arabic Theme in a whats app group and everyone just loved it.When i heard to host an Arabic cuisine, first thing came to my mind is any type of grill,paired it with this mini batbouts,simple tahini dip and an Arabic salad.Coming soon all the recipes,so this week will be completely for an Arabic cuisine!Stay tuned!Once again thank you so much for all the lovely feed backs and pictures you guys shared!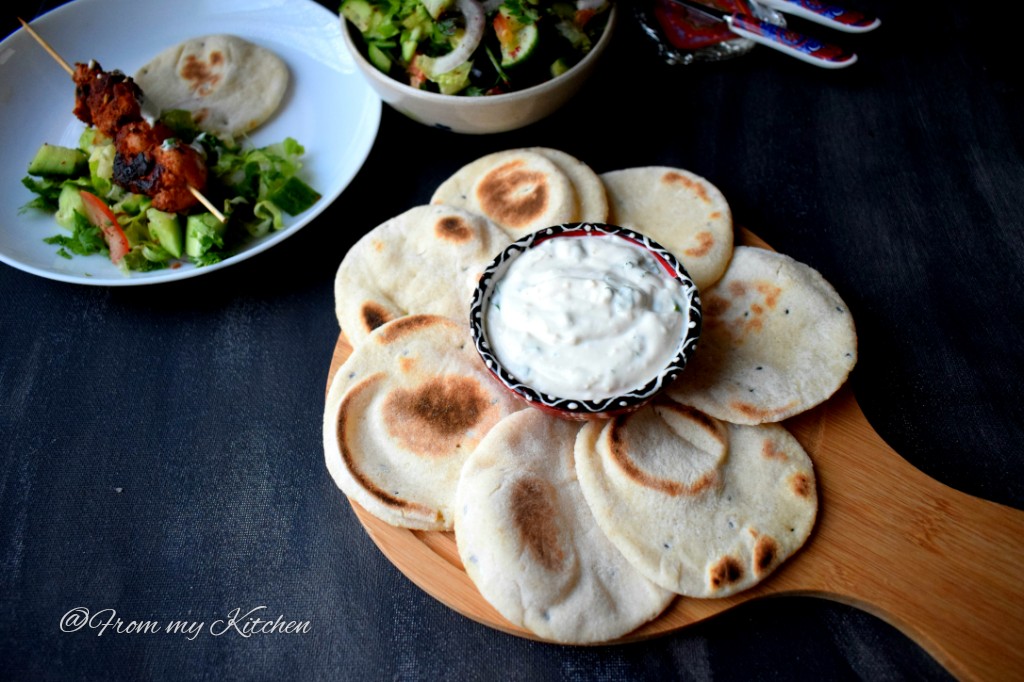 I don't want to make khubs as bread,though everyone is making it at home now a days.Then i started researching for breads and revived Fami's blog which is filled with variety of  flat breads whom i call as a 'Flat Bread Queen'!Yes she is!When i checked her blog i was totally confused what to make,hehe!She has both mini and large Batbouts on her blog.So i mixed both the recipes and prepared this one. Made some slight changes but the recipe is totally inspired from there!Check her blog for different kinds of flat-breads!
Ingredients
1 & 1/2 cup white flour
1 cup wheat flour
1/2 cup semolina
1 tbsp yeast
Salt to taste
1 tsp sugar
1 cup butter milk
1/4 to 1/2 cup water(if needed)
1 tbsp ghee
2 tsp black sesame or Nigella seeds
Method
Combine all the dry items like flours, semolina, sugar, salt, yeast in a mixing bowl.
Make a well and add the ghee and choice of herb and give a good mix
Gradually start adding the butter milk and mix to form a soft dough.
Transfer the dough to lightly floured surface on the counter top and knead the dough by hand for about 10 minutes or until smooth and elastic. If it gets too sticky, then add a little flour and knead and if it is too tight and dry, then sprinkle some water and knead. As we are using fine semolina, the dough will absorb more moisture as you keep kneading, so sprinkling water while kneading will result in the soft and desirable dough for Batbout.
Let it sit in a warm place until it doubled in size
Divide the dough into equal smooth balls in the size of a small lemon.
Roll out each ball into a circle of 1/4 inch thick. Transfer the rolled out dough on the prepared surface/tray and keep covered while working on the rest of the dough balls similar way.
Leave  the Batbouts to rise for 20 to 30 minutes
Preheat a lightly oiled cast iron skillet, or a non-stick pan over medium heat.
Cook the bread by turning several times, until puffed up and golden brown on both sides.
Note:If you are making mini batbouts for stuffing make it thicker than this,check here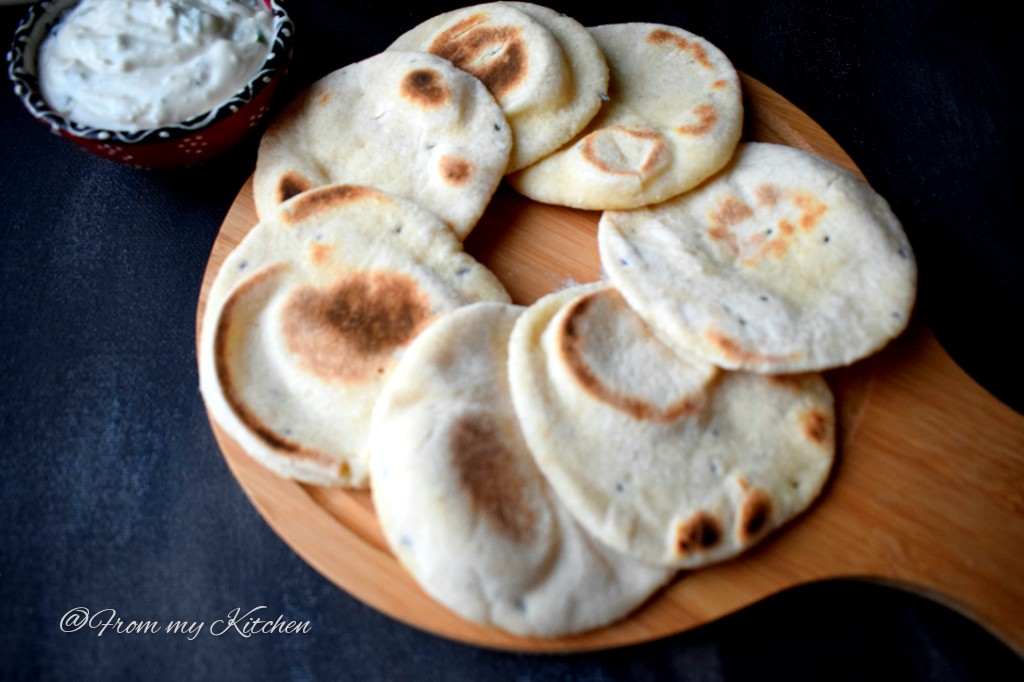 Enjoy it with any kind of grill or sandwich it with grill,dip and salad and relish!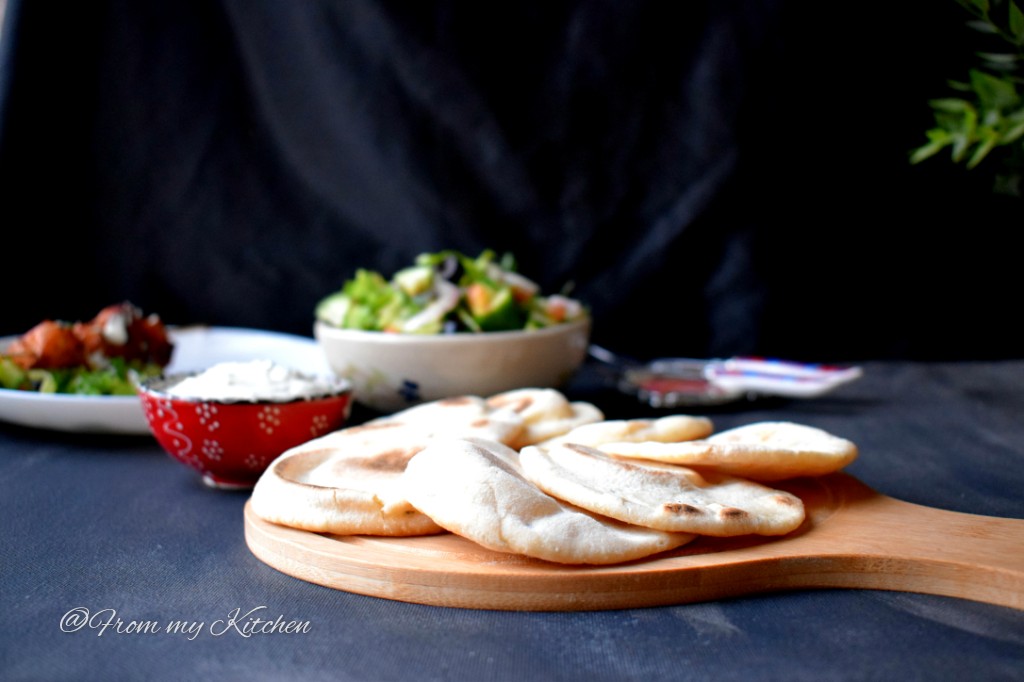 Happy Cooking!!!!!!