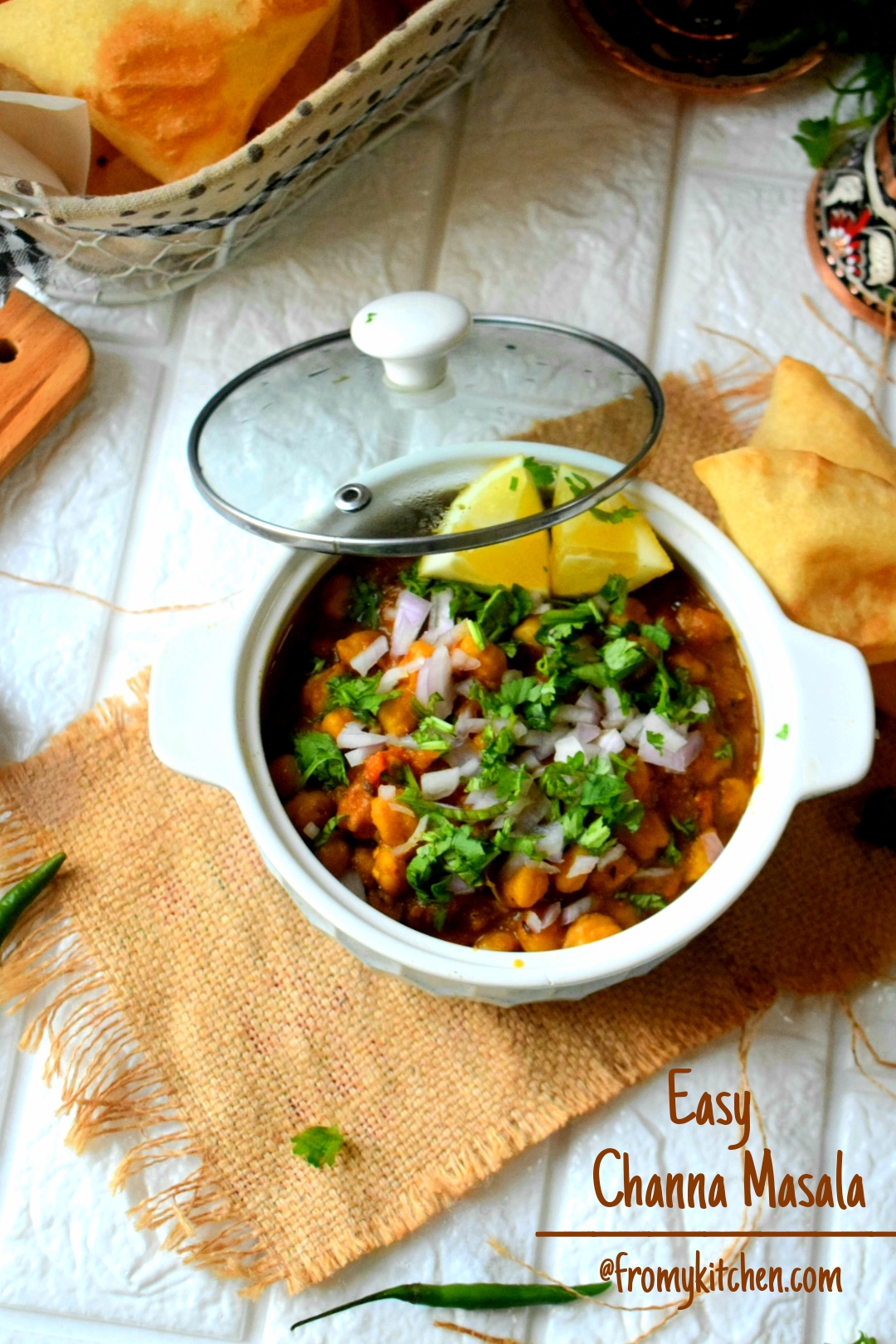 So after the perfect puffed up Bhatura here is my Umma's (mom's) Channa Masala recipe which goes well with this! Very quick and easy to make with full of flavors!Love this combination and perfect for those who don't like sauteing onions and all those steps! Yes, it's that simple!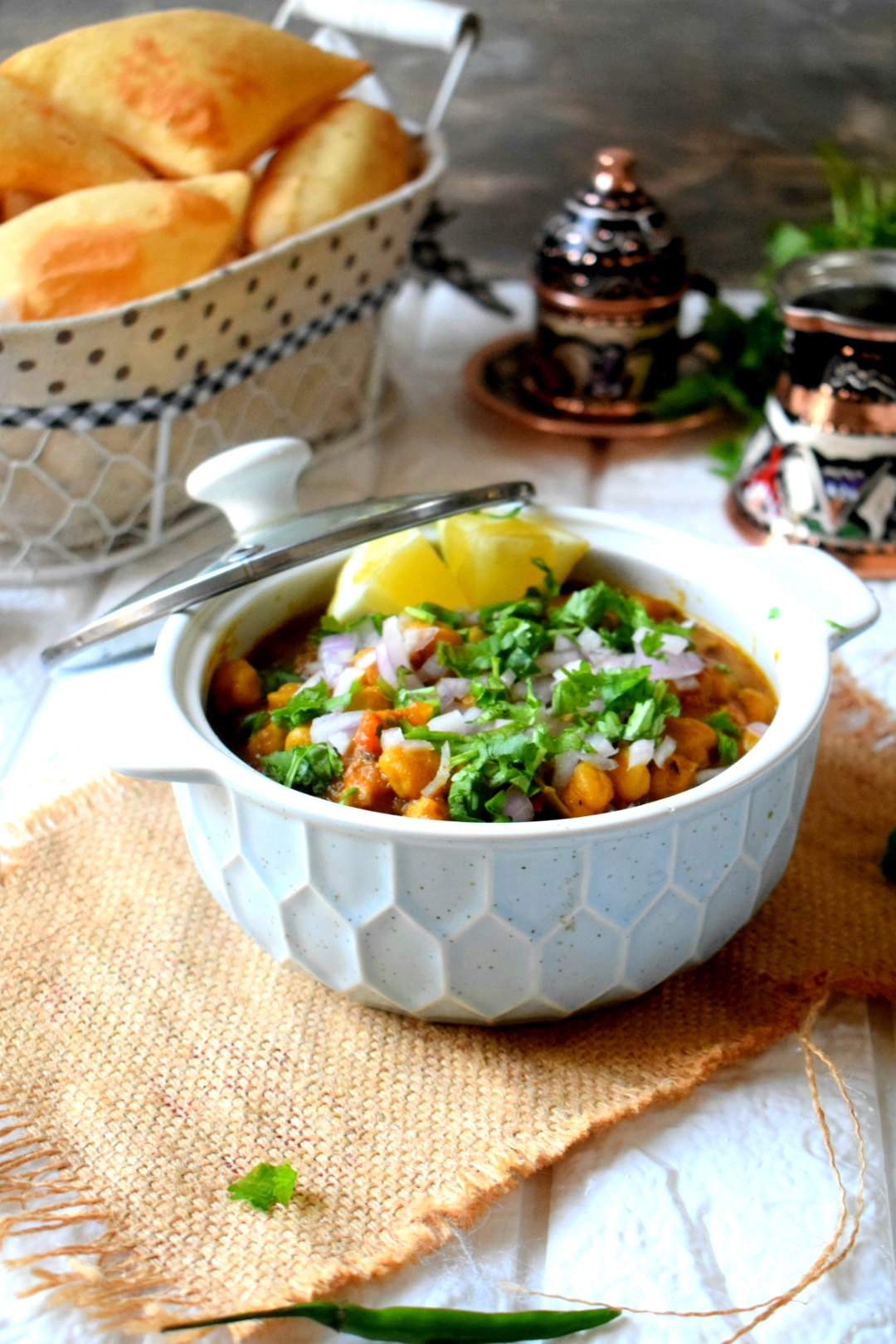 Just dump everything in a pressure cooker and cook it until done, then a tadka will make your gravy complete and wholesome! This is my first option when i'm not in a mood to cook a non-veg or out of stock of it! My kids and hubby love this! I also have some interesting channa recipes on the blog like Chinese Channa Masala Saucy Channa do check it out also!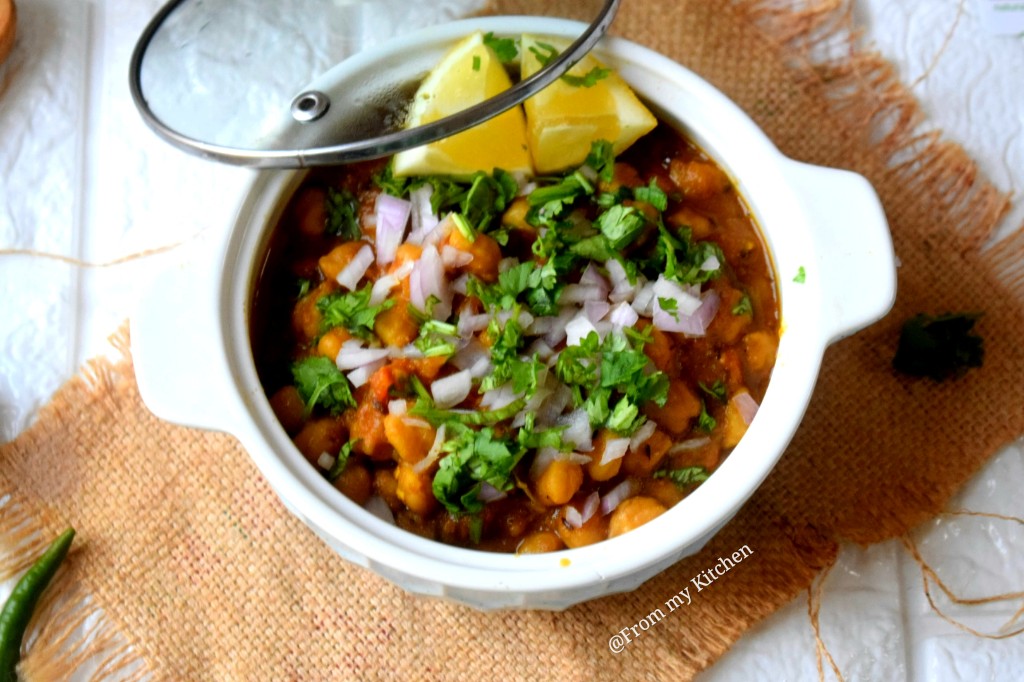 I tried some other channa masalas too from the internet but my favorite is always this one, easy and delicious! The food made by moms are always the first preference, right? The most favorite part of this recipe is while serving its topped with finely chopped onion, cilantro, and lemon wedges, that takes the curry to another level! That tang from the lemon, crunchy onion along with the soft channa soaked in a spicy gravy with bhatura is perfect !! So let's check out the recipe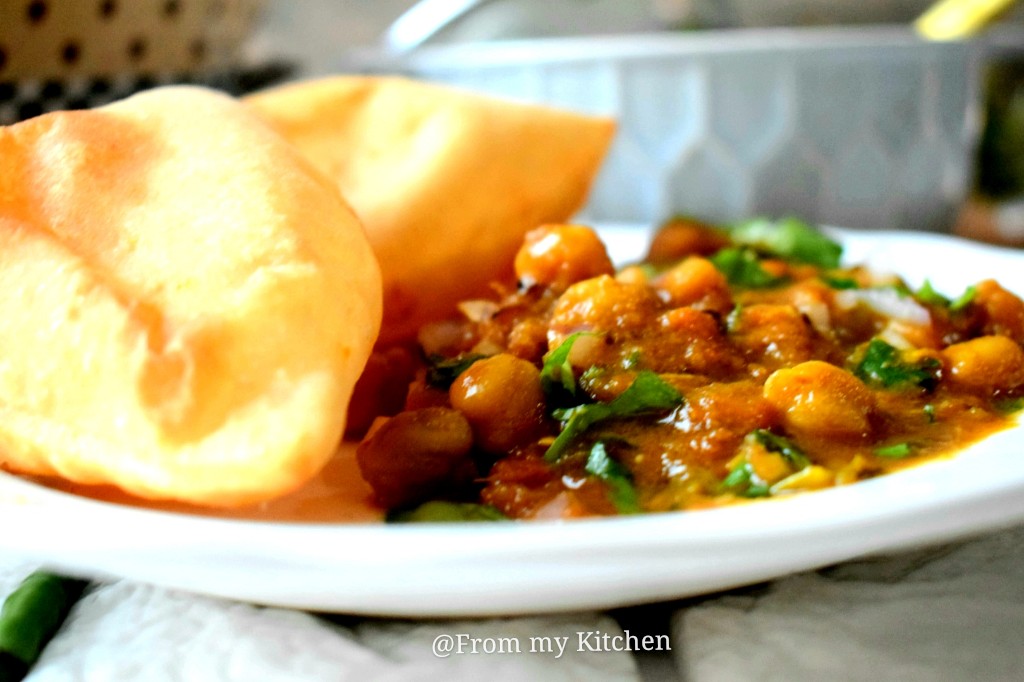 Ingredients
1 cup channa soaked for 6 to hours
2 small onioms
1 tomato
3 green chilies
1 tsp ginger garlic
Salt to taste
1/2 tsp garam masala
1 tsp chilly powder
1 tbsp coriander powder
1/2 tsp turmeric powder
1 tsp cumin seeds
1/2 tsp cumin powder
For Tadka
2 tbsp oil
1 & 1/2 tsp cumin seeds
1 tomato round sliced
For serving
Finely chopped onion
finely chopped cilantro
Lemon wedges
Method
In a pressure cooker dump in all the ingredients listed with channa. Close it and cook it for 10 to 15 minutes after the first whistle.
Open it when pressure is released.
In a pan add oil splutter cumin seeds and dump in the cooked channa.
Then top it with sliced tomatoes and cover and cook until the tomatoes are mushy and the gravy is slightly thick. Mix all add some cilantro on top and switch off the flame. Let it sit covered until serving.
While serving transfer it to a bowl on top sprinkle the finely chopped onions, cilantro and place lemon wedges. Wala you are good to go!(do not skip this please)
Video
Happy Cooking!