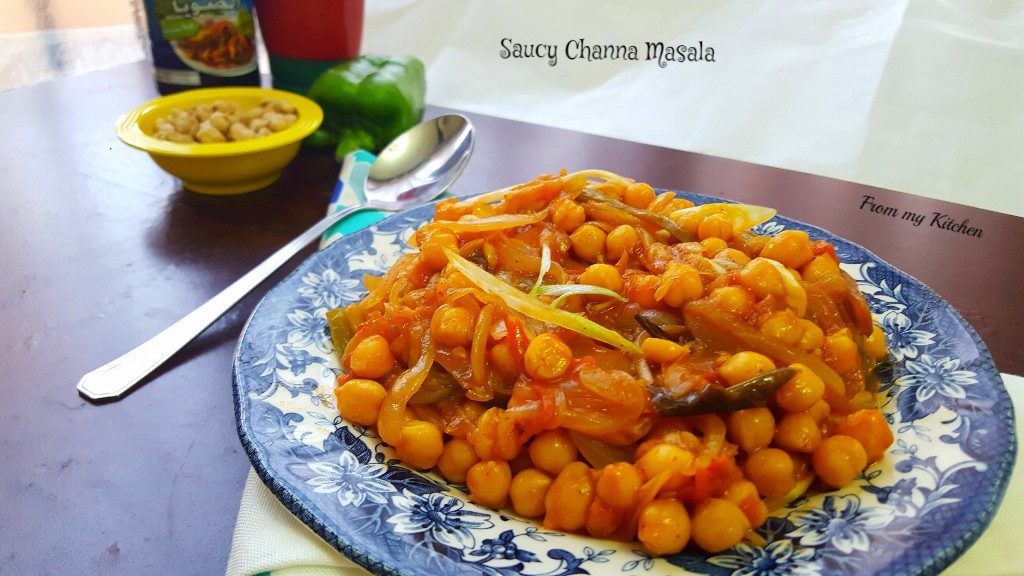 Are you bored with the regular chana masala?Then give this a try!If you like chana and chinese food then this is for you!Chana in a saucy masala with some veggies.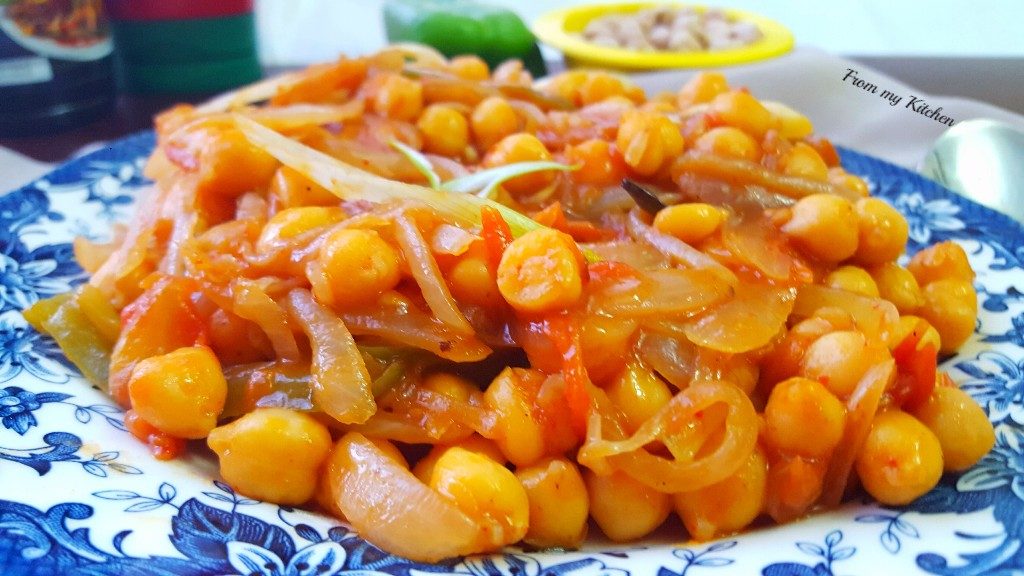 My hubby like such stir fried veggies with chapatis!Trust me it tasted awesome!I know many of you maybe thinking will it taste good?I guarantee you!:-)There is one more recipe of my sis in law called Chinese Channa Masala .For that chana are coated with flour and some spices and then shallow fried,then making sauce!That day i was lazy enough to make all those and made it in this style and it was a success.I will share that recipe some other day!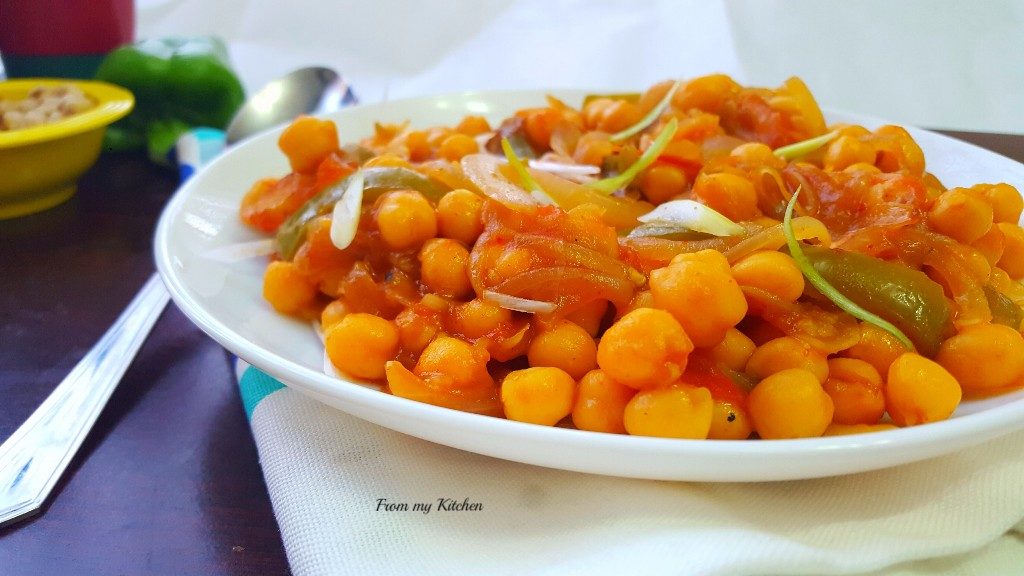 Here this dish is very simple to prepare.Just sauteing boiled chana with the onion,tomato and capsicum then mixing some sauces and spices.
Ingredients
1 n 1/2 cup boiled channa
3 cloves garlic chopped
small piece ginger chopped
2 green chilly slits
2 medium onion
1 tomato
1 small capsicum
1 tsp pepper
1 tsp soya sauce
1 tsp tomato sauce
1/2 tsp vinegar
1/2 tsp sugar(if needed)
1/2 tsp chilly sauce(optl)
Salt to taste
1 sprig spring onion for garnishing
2 tbsp oil
Method
In a pan pour oil add chopped garlic, ginger and green chillies saute for a while.
Then add sliced onions and cook for a while in high flame,add capsicum and tomato stir well when its done add pepper,salt and sauces stir and mix well.Add chana and mix then pour vinegar.If you feel its too dry add some chana boiled water.Check the seasoning and add sugar if you want to balance the flavour.
Enjoy with poori or chapati!
Note: Don't over boil the chana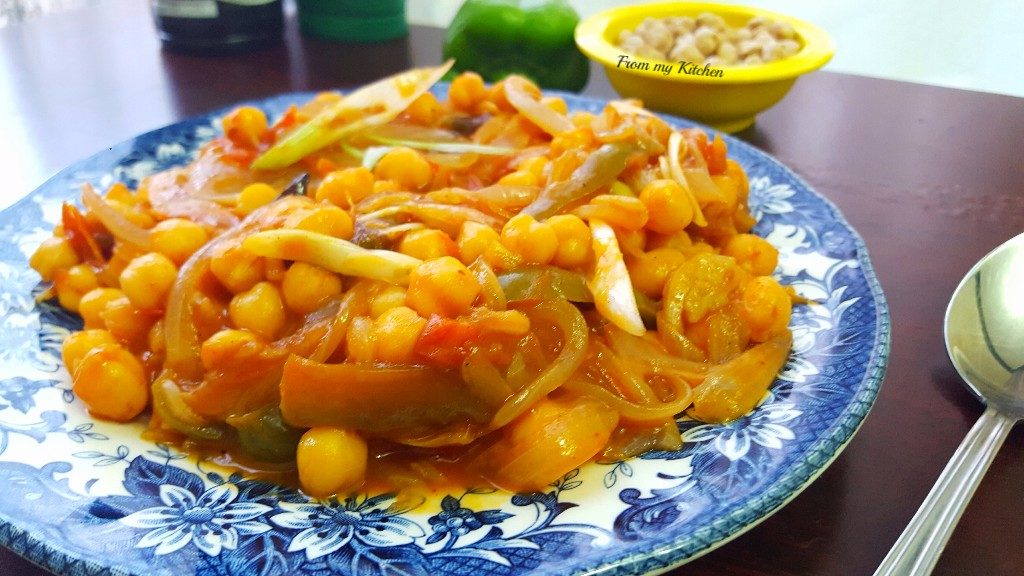 Hope you all will like this!