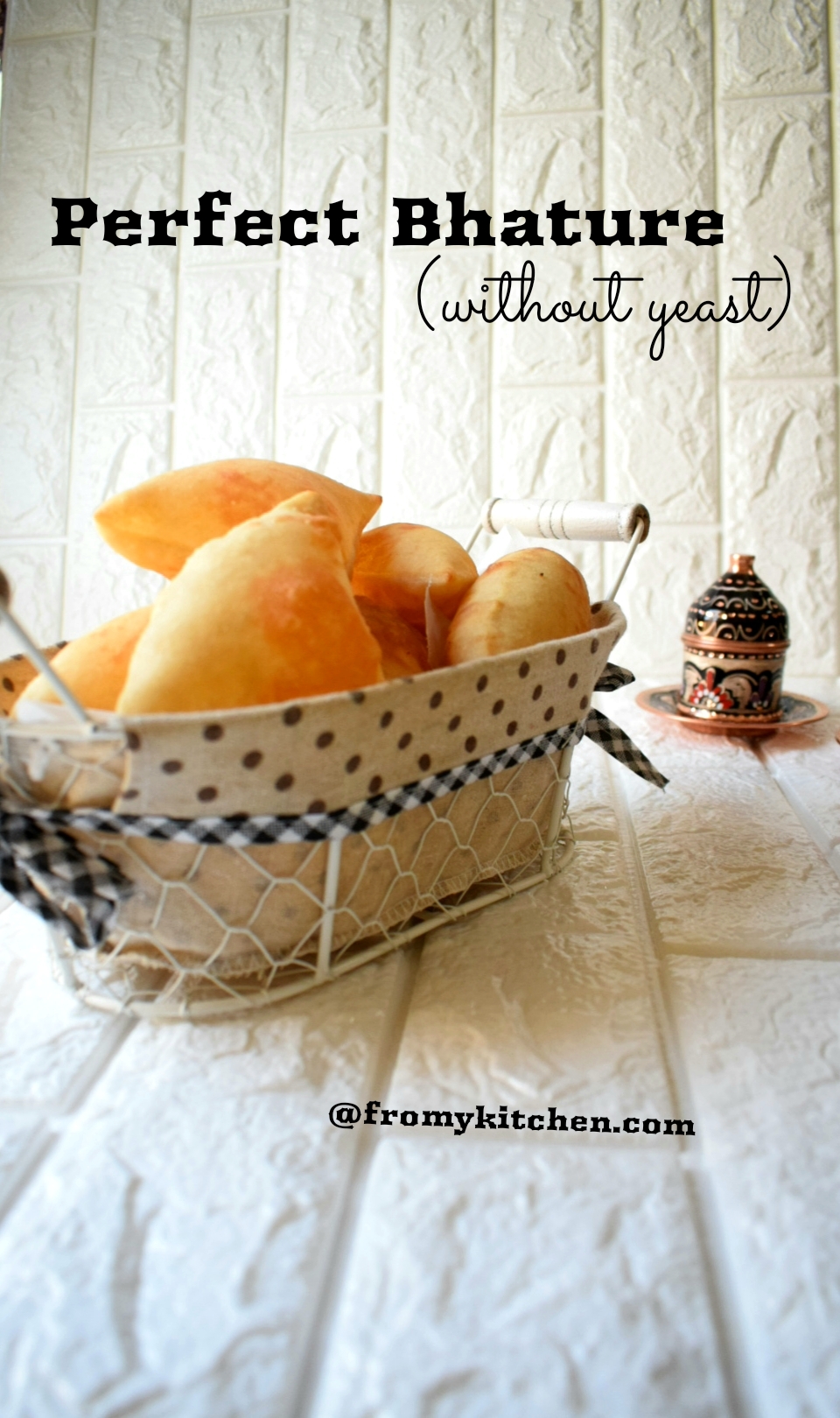 Bhatura is a famous Indian fried bread which is fluffy and awesome in taste. I'm sure Chole(chickpea masala) Bhature is one of the favorite dishes among all Indian houses!! It's a leavened bread which is often made by using yeast or any another raising agent. So this is one perfect recipe for bhatura without yeast which works perfectly for me every time!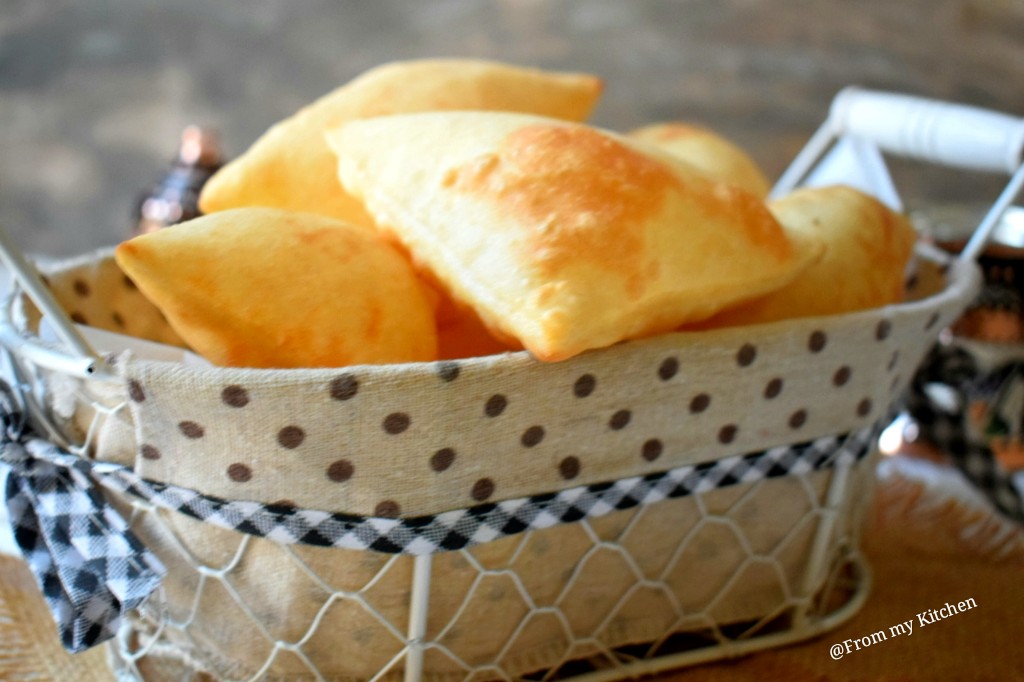 I don't know why i delayed this recipe to this extent! I wanna share it for a long time with you all, maybe this will be the right time!hehe! Along with this my Mom's easy peasy channa masala too, so its double damaka! Stay tuned the recipe will be uploading soon! Many asked me to share the recipe for chole bhature and here you go! If you are the one who doesn't like yeast taste in your bhatura then this will work perfectly for you! Trust me in this, the dough will not rise much but, the end result will be awesome!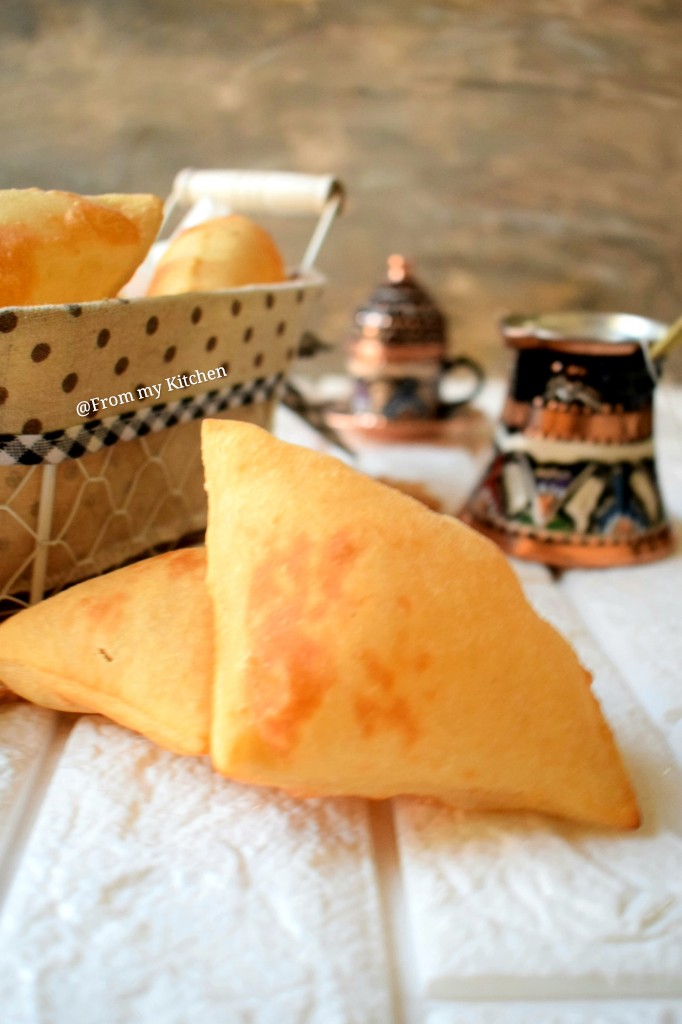 Each time when I make this I used to remember the one who shared it with me and thank her always for this beauty! That's my cousin bestie Rinu's recipe! She once shared her bhatura story while we were chit-chatting those days( first days of our gulf life! Sigh! Time surely flies) From that day onwards this is my go-to recipe, I don't know if she still follows the same hehe!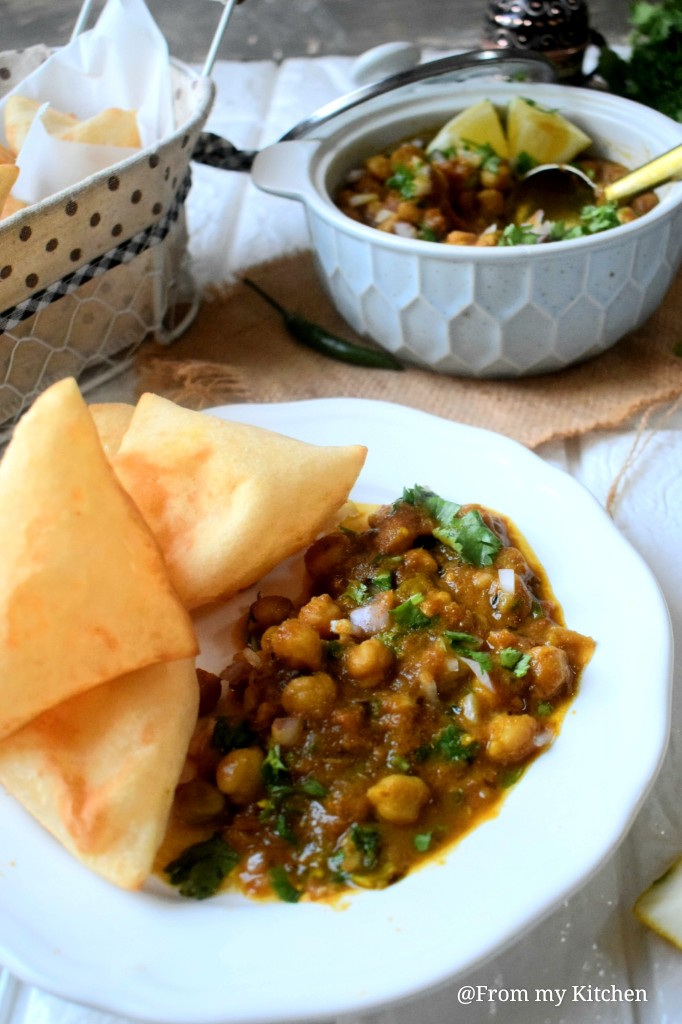 So here the recipe is perfect by all means like measurement, taste that puff and what not! You can have it without any gravy too!
Ingredients
2 cups all-purpose flour
Salt to taste
1 tsp sugar
1 tsp baking powder
4 tbsp yogurt
2 tbsp ghee
1/2 to 3/4 cup milk
1 egg
Note: If I double or triple the qty I use only one egg. You can also skip the egg (i tried both and it's good). You can use half maida and half wheat flour or if you want full wheat bhatura you can replace the all-purpose flour with wheat flour(just add milk carefully)
Method
In a large bowl add all purpose flour, salt, sugar, and baking powder mix it well.
Then make a well in the center and add yogurt, ghee, and egg(opt) mix well with a spoon.
Then add 1/2 cup milk and then start kneading. If you feel like you need more milk add some more and knead to a smooth soft dough.
Let them rest for at least 2 to 3 hours.
Take a medium size ball spread it around and cut it like shown in the picture. Don't make it too thin.
Heat oil in a kadai and deep fry it. Serve it hot with you fav side dish! My Chole recipe is coming on its way!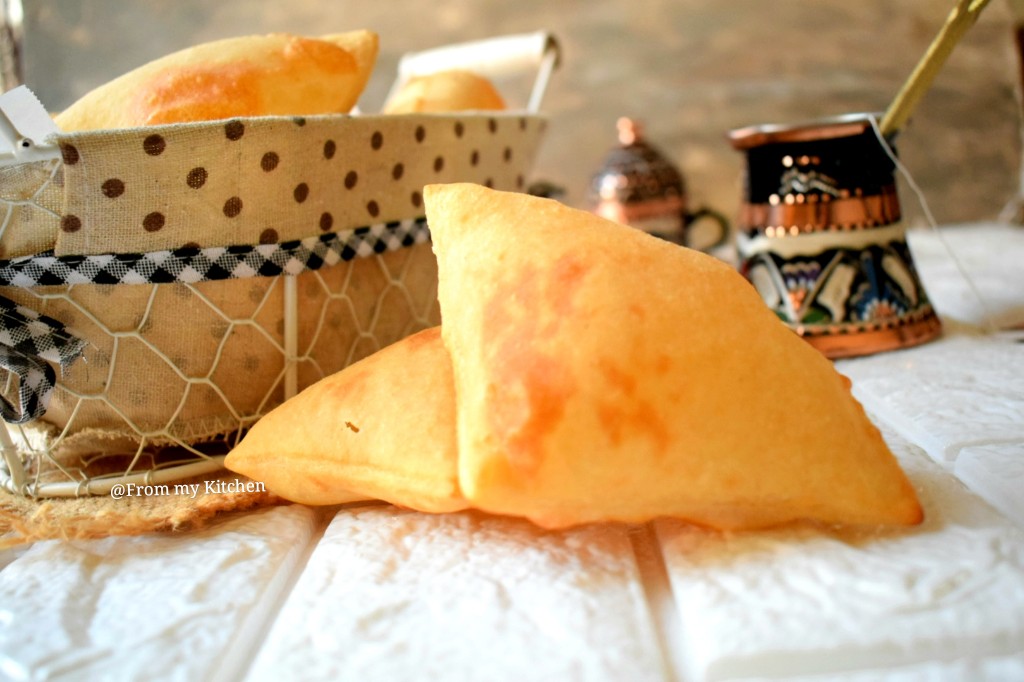 Hope you all enjoy it!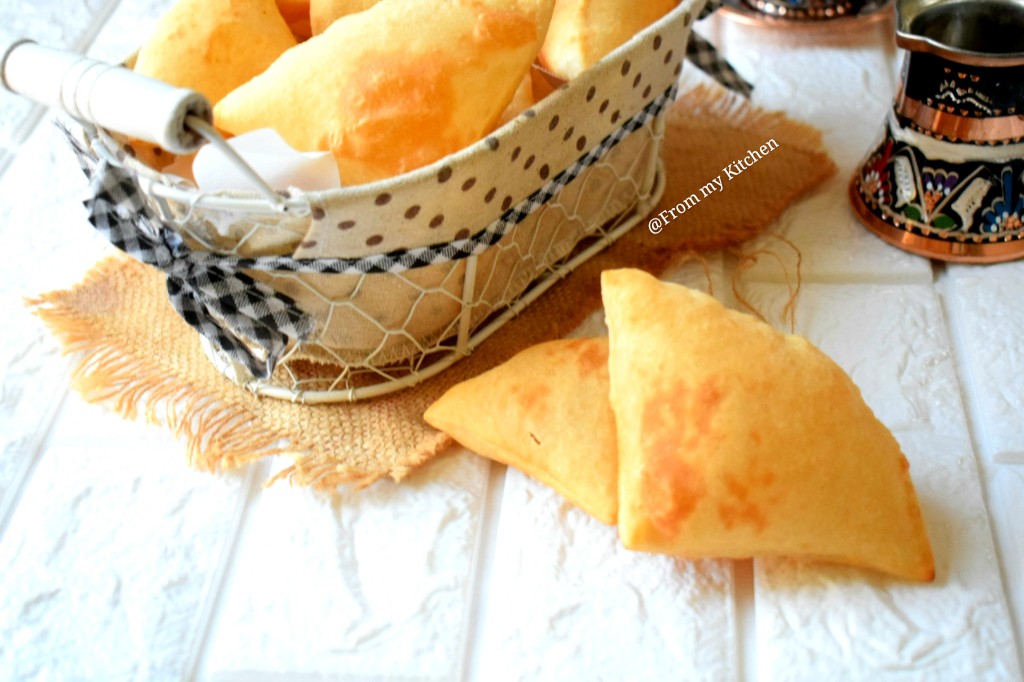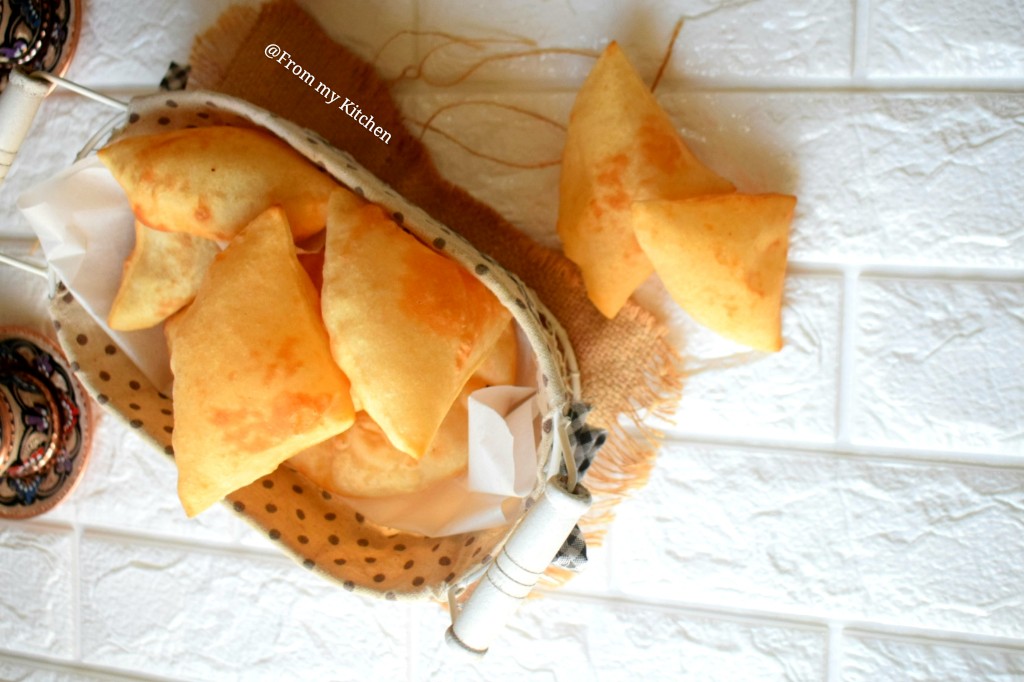 Happy Cooking!