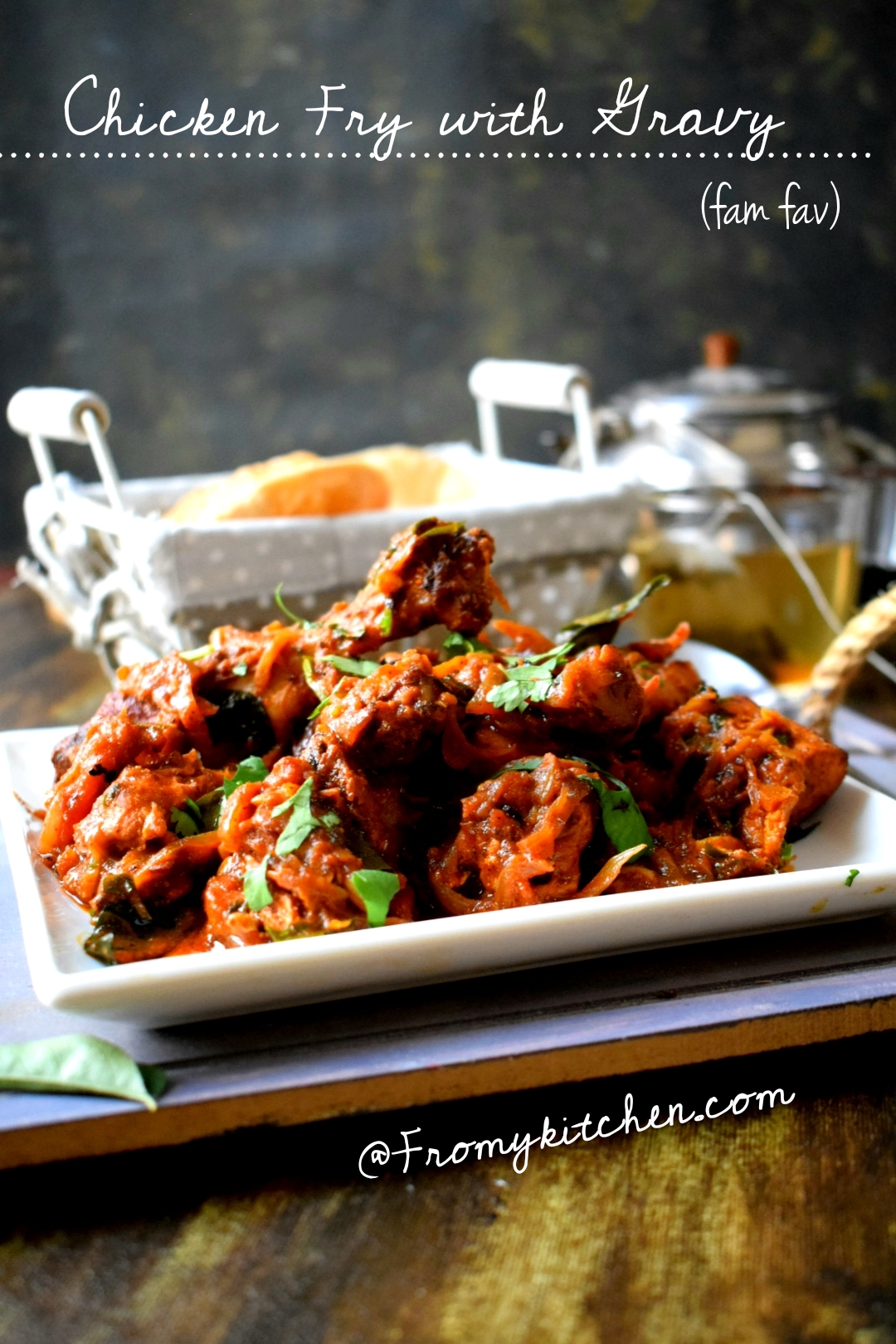 I'm so excited to share this recipe with you all! This is my family favorite recipe that everyone in my home loves to have from kids to the eldest! Lots of memories and deliciousness is loaded with this one dish! Actually, this month's MFB challenge is to cook our favorites from our mother's food! I know whatever moms cook is always special for us isn't it? This one is a special recipe that is being cooked over decades in our family that passed from grandmom to mom. Maybe many used to (at least Malabarians) cook the same way, but in case if you don't know about this and never tried this way, then make sure that you try this.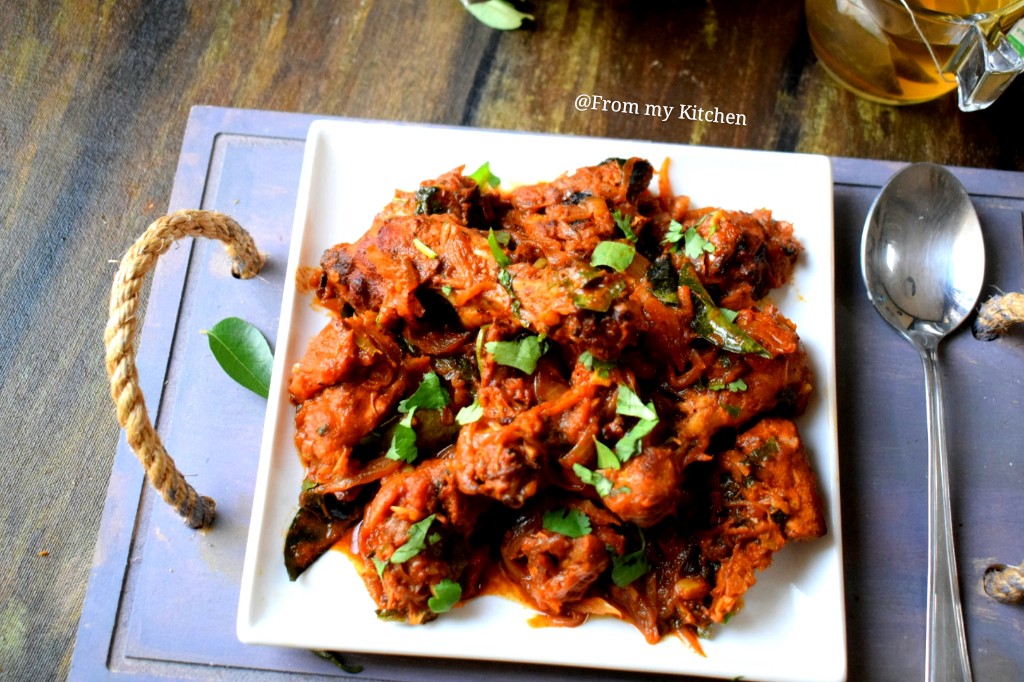 In the Arab world they are celebrating Mother's day this month, so we are clubbing both theme and making this special post! (This month's challenge theme was suggested by me, Thanks, Rafeeda for keeping it in  mind💕) Now some memories regarding this dish, Eid breakfast is always this Chicken fry and hot puris along with some other goodies! And the whole family, cousins every one eagerly waits for this special breakfast more than the biriyani served on Eid day!hehe! The menu is still the same followed by my umma (mom)and mutumma (Mom's sister) that my grandmom used to make and that's what I love about! The main reason that I don't like to celebrate Eid from here is by thinking oh I will miss all those goodies!😢😉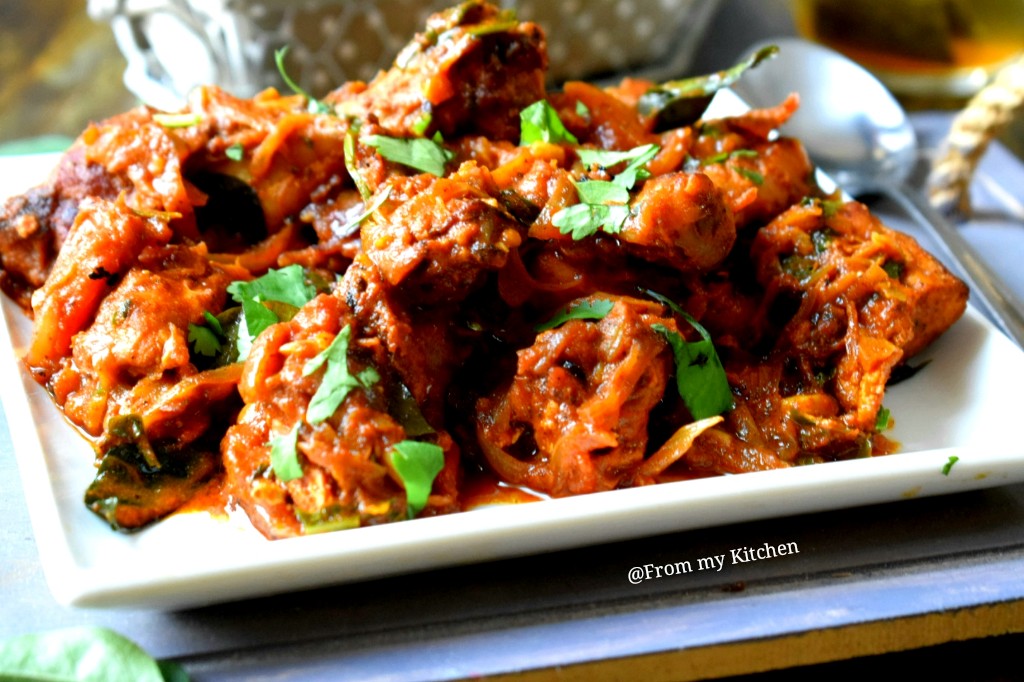 It's just so simple and delicious that every ingredient goes in a pan boil and then fry the chicken and mix it all together and wala. You can also serve the chicken fry and the simmered gravy separately, like how we serve on Eid mornings! So without further delay lets check out the recipe.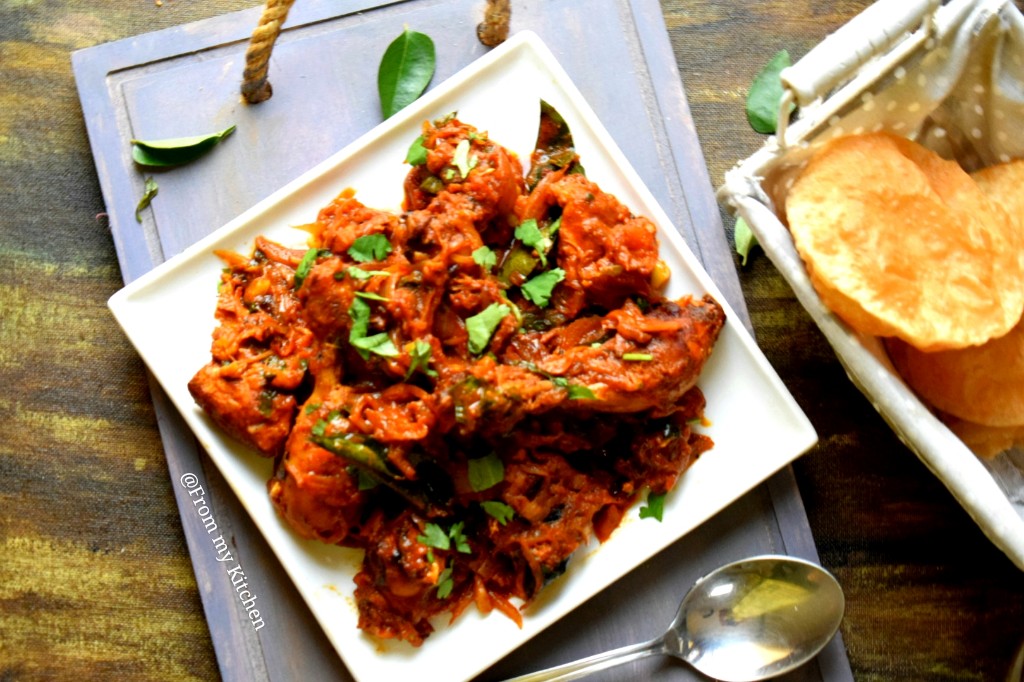 Ingredients
700 gm chicken
2 onions
2 tomatoes
1 tbsp ginger
1 tbsp garlic
Curry leaves
2 tbsp chilly powder
1 tbsp coriander powder
1/2 tsp garam masala
Salt to taste
Some oil to shallow fry it.
Method
Slice the veggies.
In a pan add all the ingredients mentioned above except oil. Add 1/2 cup water cover and cook it for 10 to 15minutes. It will release lots of water, don't worry we will reduce it later. When the chicken is almost done take the chicken out from the stock and keep it aside. Let the stock simmer on medium flame.
Meanwhile, in another pan pour some oil and shallow fry the chicken.
In same oil splutter curry leaves and pour this oil to the simmering gravy along with the fried chicken, Mix well and simmer it to the desired consistency. We like it thick and all coated with chicken.
Lastly, add some more curry leaves and coriander leaves mix and switch off the flame. Puri along with this is a match made in heaven! Do try it!
Video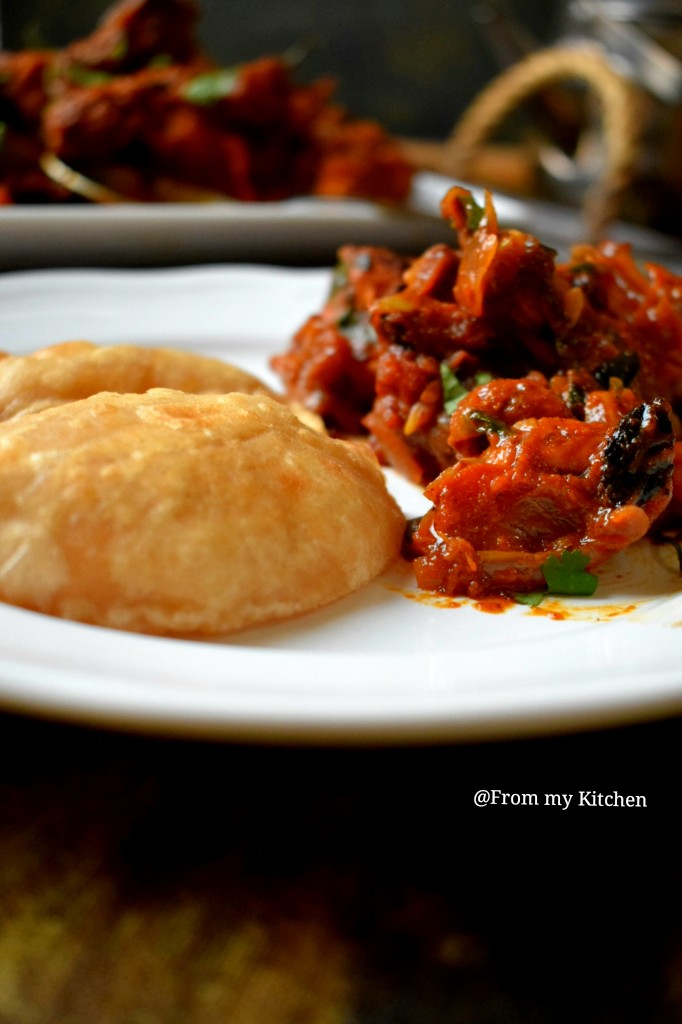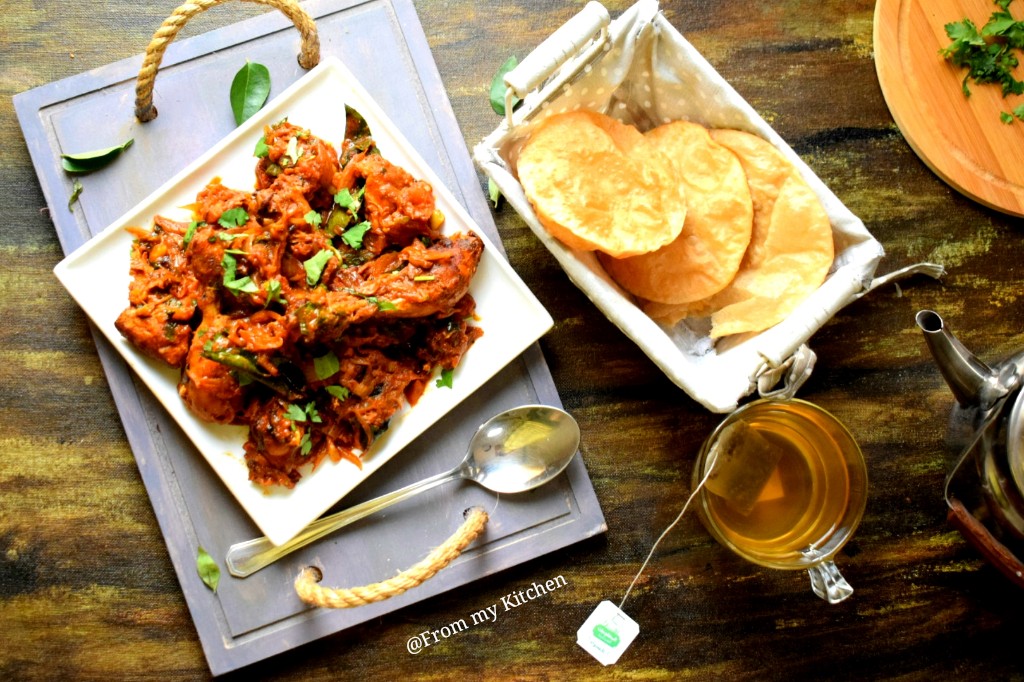 Happy Cooking!
Enjoy!
Inlinkz Link Party ">Let's see what others have for this challenge