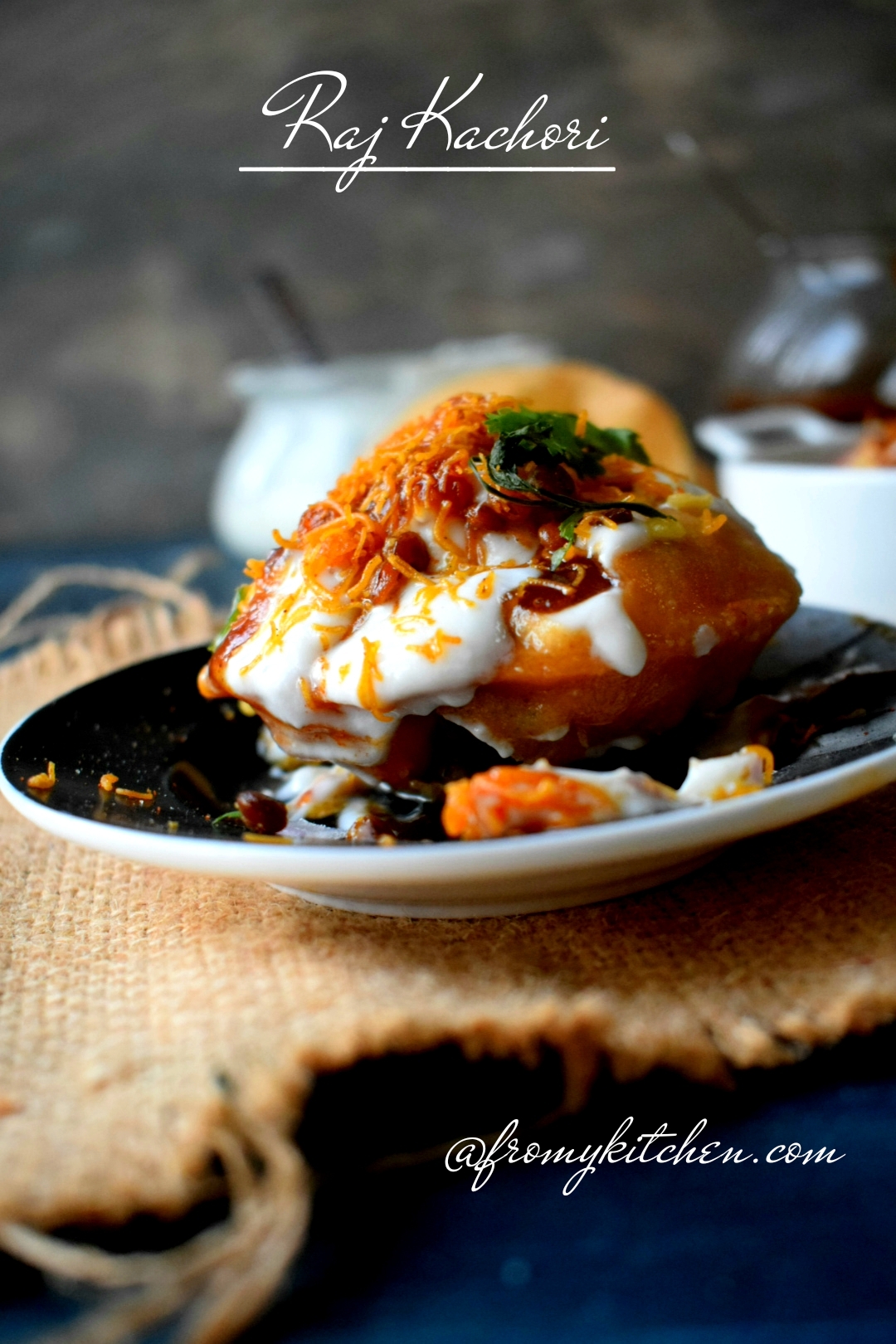 Raj Kachori is considered as the king of chaats! Yes, and I agree 100 %. The crispy poori is filled with boiled veggies and then poured with a combination of sweet, spicy and tangy sauces takes it into another level. I'm sure every Indians love the chaats and this delicious combination!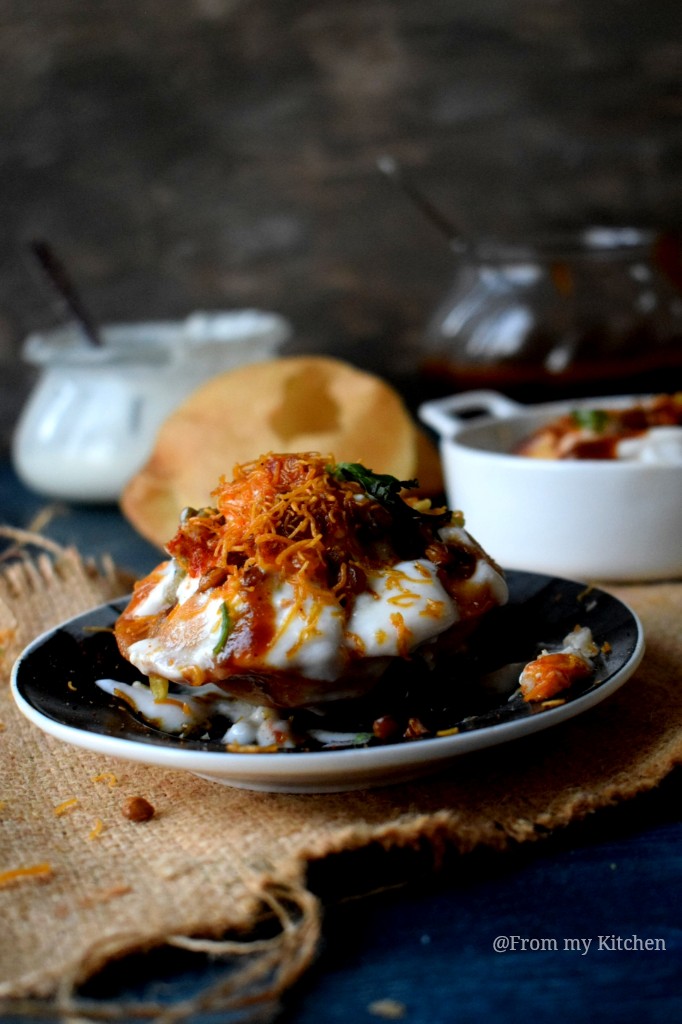 I already have panipuri, vada pav, Punjabi samosa, Chinese bhel all these recipes on the blog and this is a new addition to my chaat recipes. So you all may now know how much i love such foods. Very simple and easy to make and everyone's favorite too! My kids and hubby love them and the weather is so apt to make such treats to the family.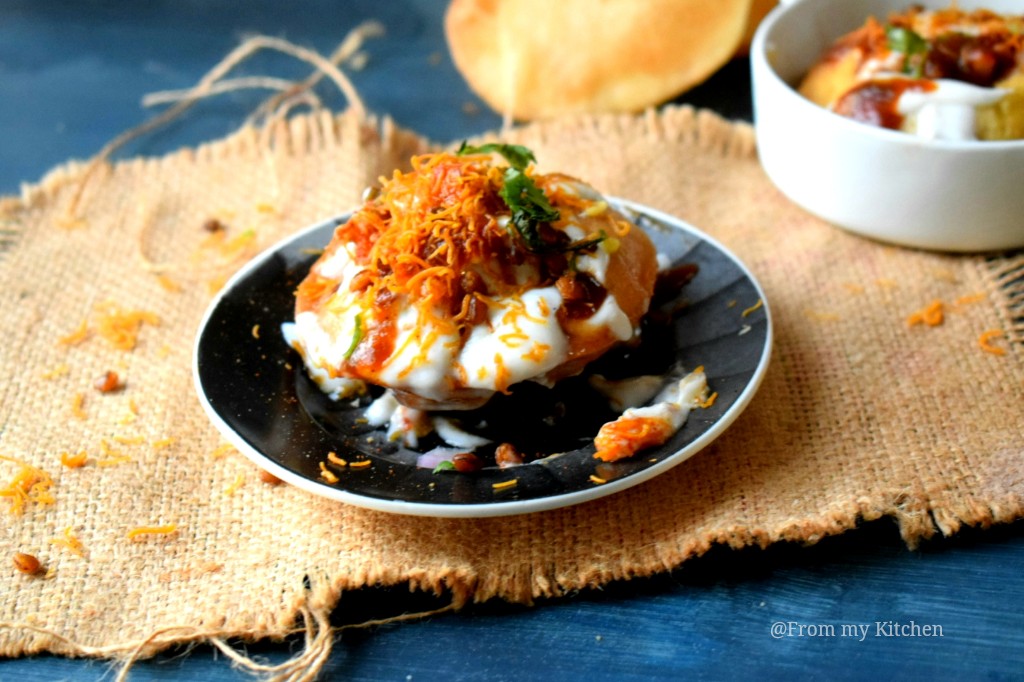 This is almost similar to panipuri, here the puris are bigger in size and also adding a sweet yogurt sauce makes a difference. I just loved the combination. I used my dates tamarind chutney here. I will also share a new tamarind chutney recipe below. So if you like chaats and are health conscious or can't have out because of the cleanliness issue then here is the recipe for you to enjoy it from your home.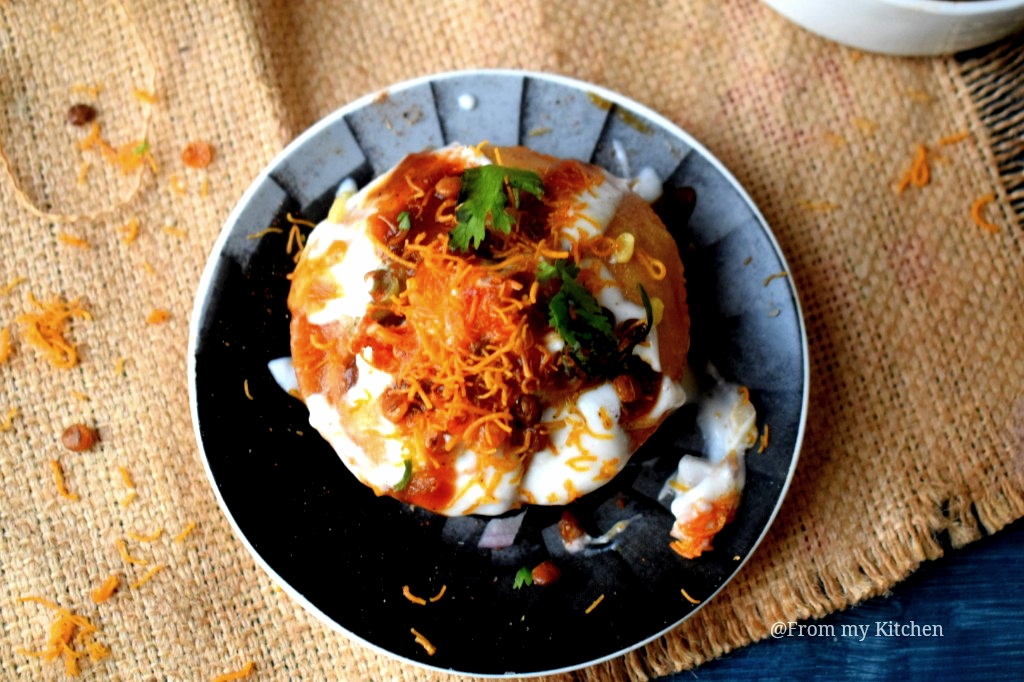 Hope you all will love this.
Ingredients
1 cup all-purpose flour
1/4 cup semolina
1/2 tsp baking soda
salt to taste
2 tbsp oil
Water for kneading
oil to deep fry
For yogurt sauce
1 cup yogurt
2 tbsp sugar
1/2 tsp chaat masala
For Tamarind chutney
200 gm tamarind soaked
4 tbsp sugar
1 tbsp Kashmiri chilly powder
1 tsp cumin powder
salt to taste
Water 2 cups
Simmer all these for 15 to 2o minutes, strain it and chill it. For date tamarind chutney click here
Other ingredients for topping
Boiled potato, chickpeas, and green moong daal
Sev, pomegranate, mint chutney, chilly powder, chaat masala and cumin powder
Method
Knead a stiff soft dough and let it rest for 30 minutes. (add in the dry ingredients add oil and mix well, then add water )
Boil veggies with salt
Make yogurt sauce by whisking yogurt, sugar and chaat masala
To fry puris heat oil in a vessel and fry the puris in hot oil.
The puris should be completely cooled and crisp before adding the filling.
Then assemble the puri. As i don't have pomegranate I didn't add it.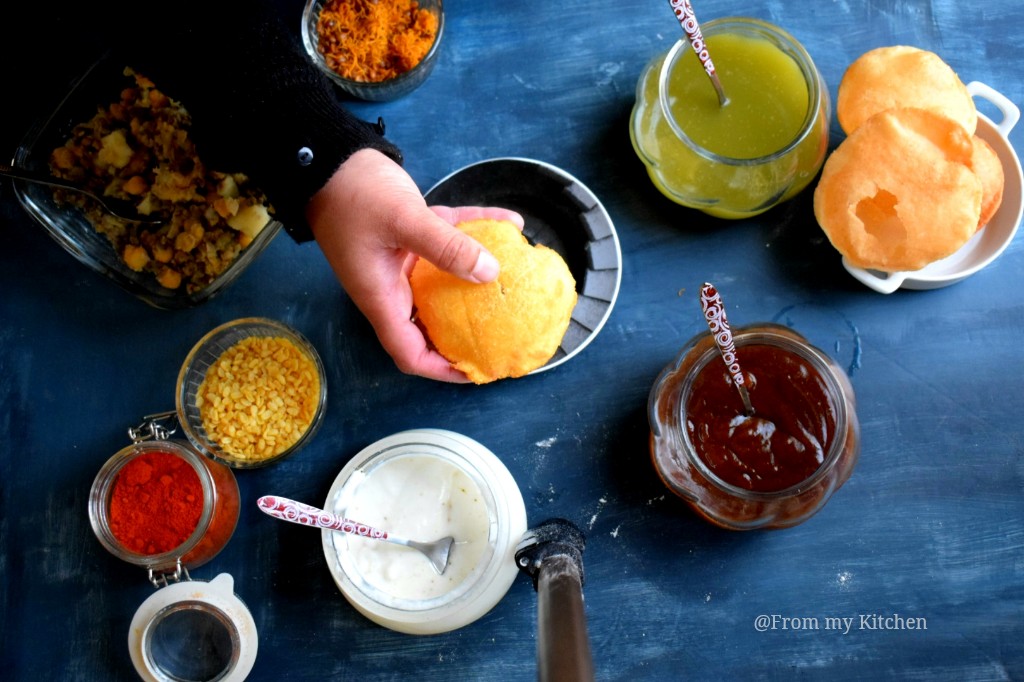 Check video!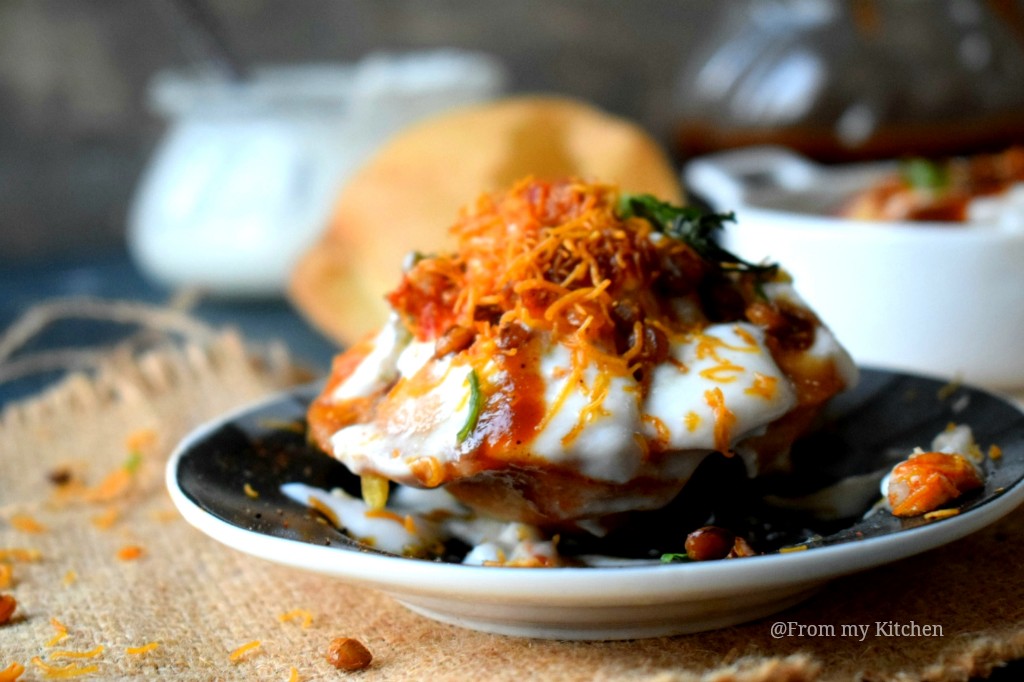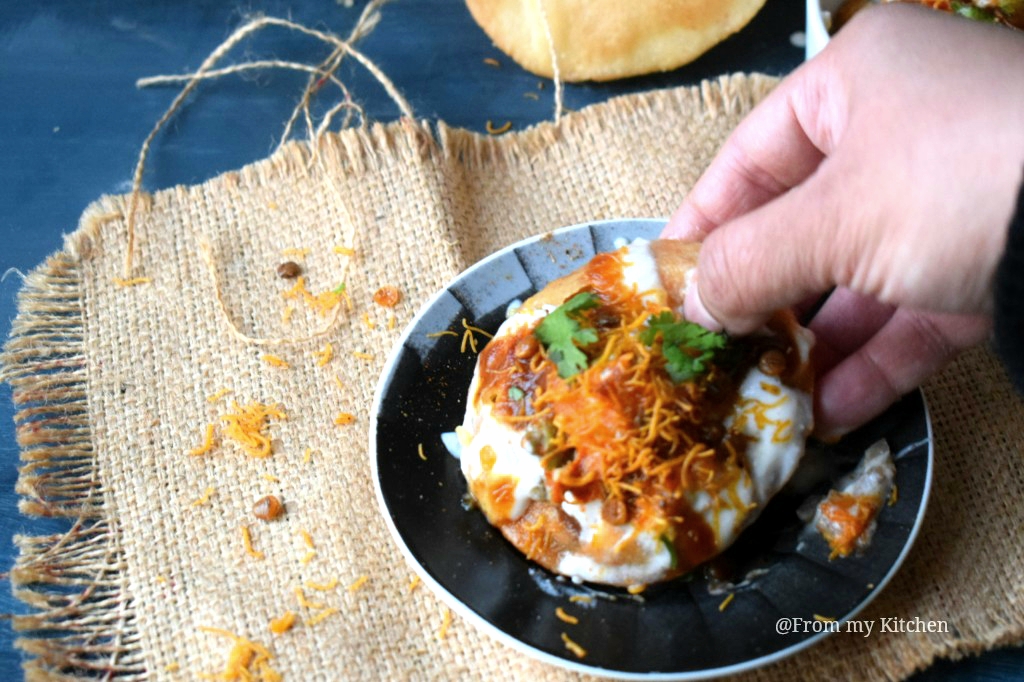 Happy Cooking!