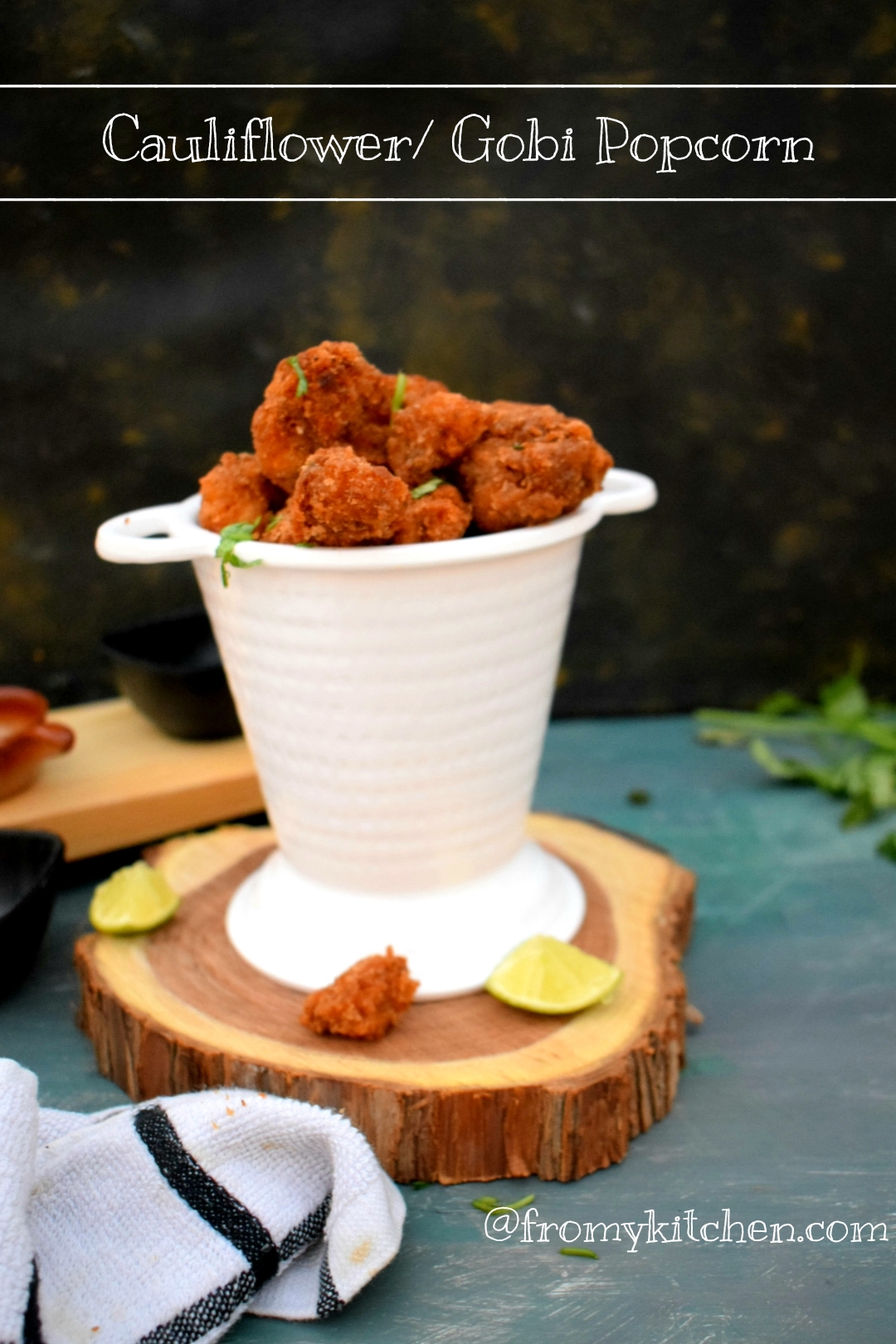 Cauliflower is one versatile veggie that everyone enjoys! This cauliflower popcorn is so crispy from outside and soft and juicy inside that you can't stop munching on it! Easily replace a chicken popcorn with this for a kids party or as a party starter.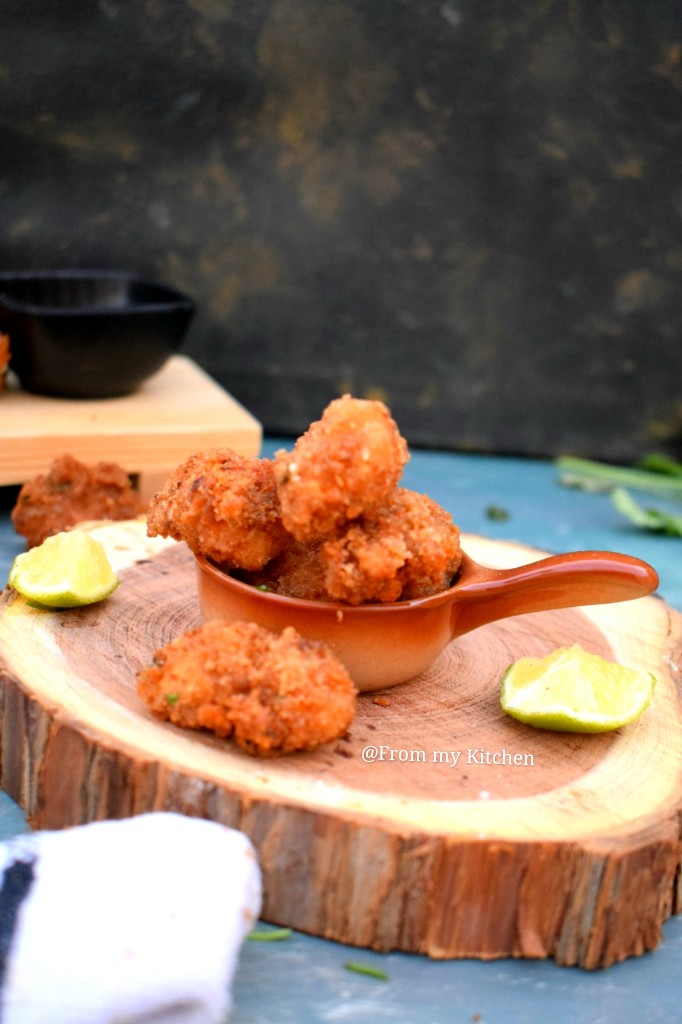 Its so simple and quick fix appetizer that requires very less effort and time! So try it out! Its first coated in a powder mix and then dipped in a batter and crumb coat and fry! After frying, a spice mix is adding on top of it to make it more chatpata and that brings a whole lot of flavor in it. Don't skip that part, you have to sprinkle that masala blend and a squeeze of lemon juice and wala you are in business.hehe! Kids and hubby loved it! Perfect companion with a cup of hot chai!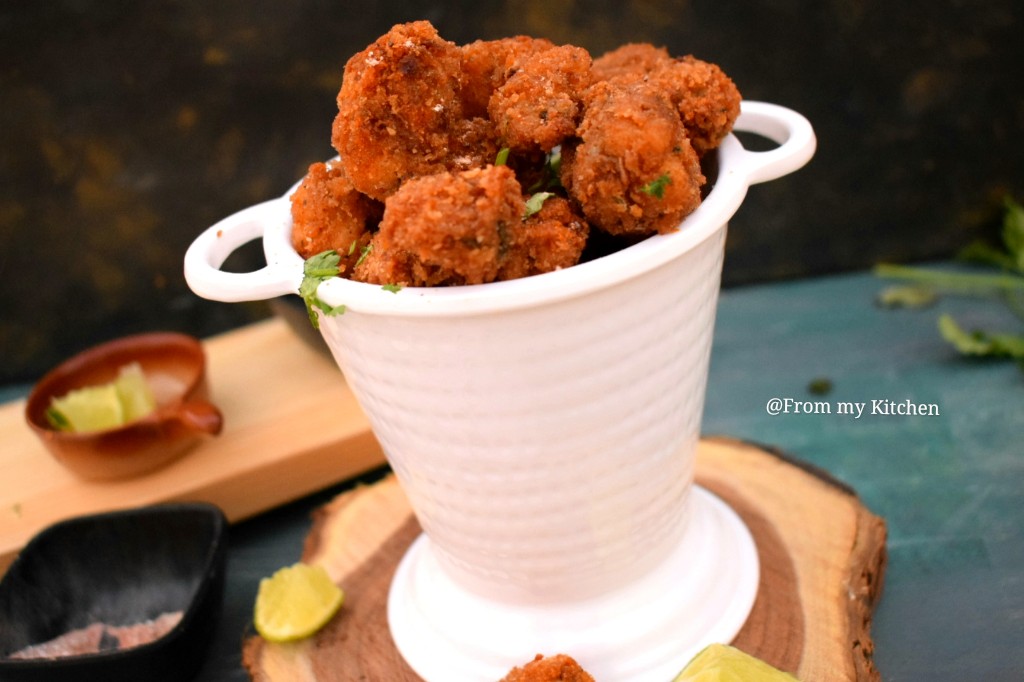 I have one more crispy cauliflower fry on the blog with lentil Cauliflower Pakoda with Chana Daal Batter this is so yummy too! If you are a gobi lover don't forget to check out my veg folder for some interesting gobi recipes. This recipe is inspired by Cooking shooking who always share perfect recipes!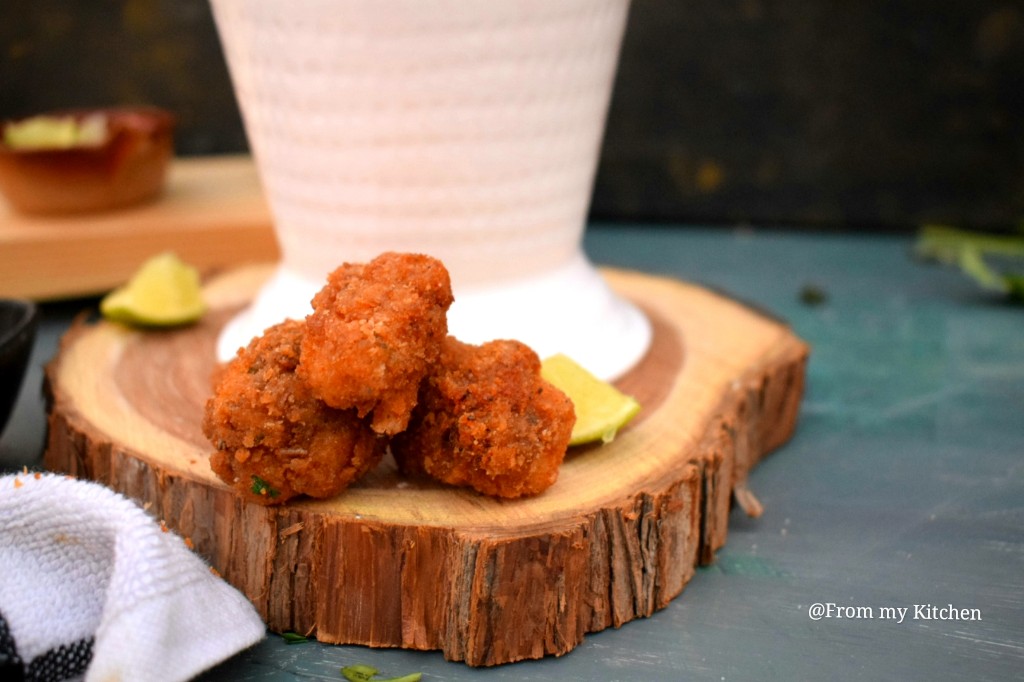 Do try it cauliflower lovers I'm sure you will love every bit of it!
Ingredients
1 small cauliflower cut into small florets
Water to parboil
salt
For Coating
3 tbsp all purpose flour
3 tbsp corn flour
salt to taste
1/2 tsp garlic powder(or garlic crushed or paste)
1/2 tsp oregano
1 tsp pepper powder
1/2 tsp chilly powder
Chopped cilantro
For batter
5 tbsp all purpose flour
4 tbsp cornflour
1 tsp soy sauce
4 to 5 tbsp buttermilk or 2 tbsp yogurt
Salt to taste
1/2 to 1 tsp pepper powder
water to make it a semi-thick batter
Breadcrumbs to coat the florets( if its panko breadcrumbs nice)
For Masala blend
1/2 tsp garlic powder

 

optional

1

 

tsp

 salt

1

 

tsp

 red chilly powder

1/2 tsp chaat masala

1

 

tsp

 powdered sugar

1/2

 

tsp

 black pepper
Mix it all and keep it aside
Method
Boil the cauliflower in a large saucepan with salt. This is to make it soft and to kill the germs in it if any. Drain it

In a mixing bowl combine cauliflower florets with chopped cilantro, garlic powder, black pepper, salt, corn flour, and maida. Mix using your hands until all ingredients are combined. Make sure the cauliflower florets are well coated

When its nicely coated shake off the excess mixture and place it on another plate.
In same mixing bowl which we coated the cauliflower add all other ingredients listed for the batter and make a semi-thick batter.

Dip the cauliflower florets in the batter and then coat it with panko breadcrumbs. Make sure the cauliflower florets are well coated. Once done set aside.

Deep fry it until golden brown and crisp.
Sprinkle the spice mix and toss well. Have it hot and enjooy!
Video Tutorial!