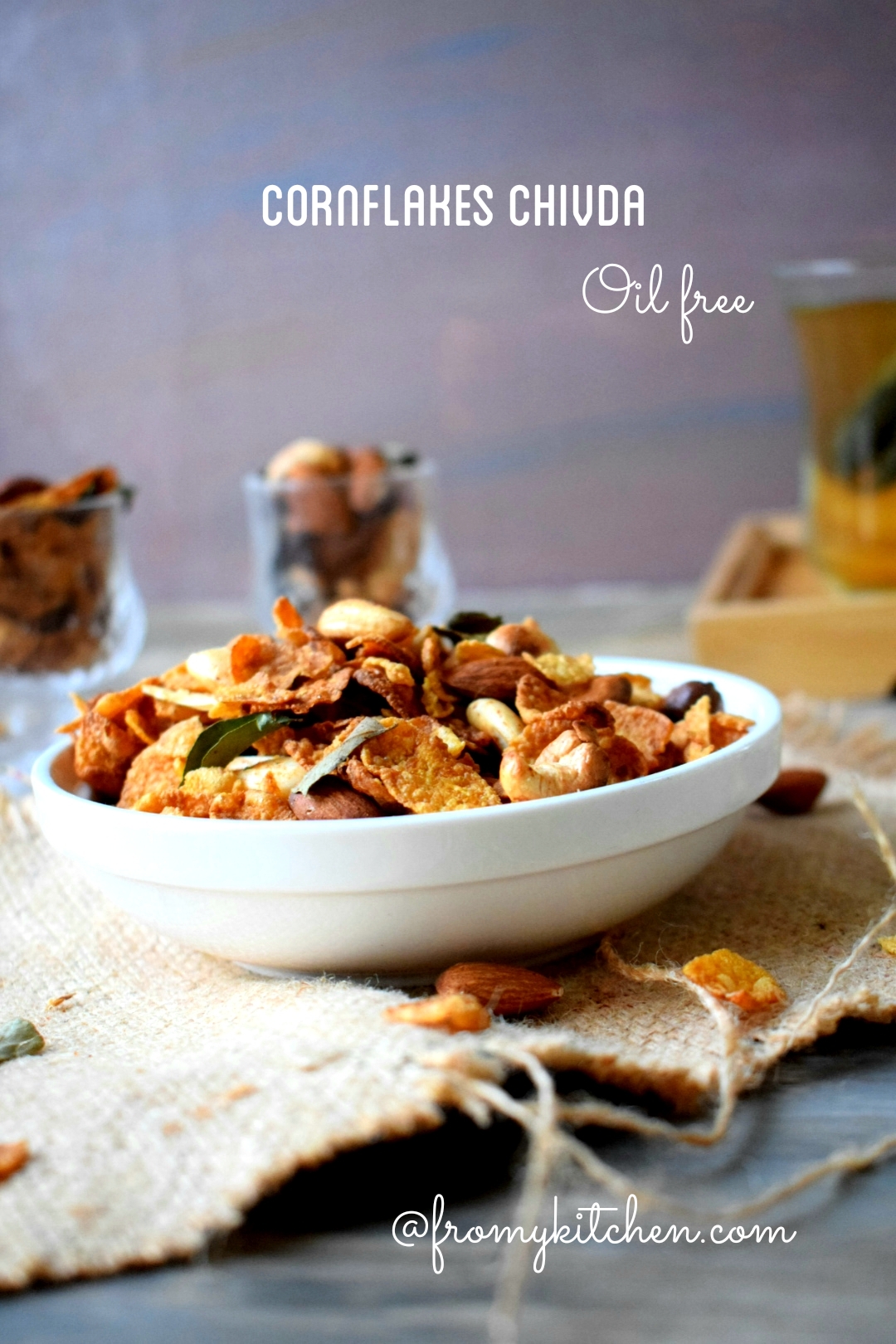 So how many of you like to have a crispy healthy snack with some super healthy ingredients? Yes, this is crunchy oil free cornflakes chivda with some mixed nuts! Wondering how it is made without frying? Yes, you guessed it right! It's baked by just tossing everything! Use your favorite spice blend and bake! Wala your delicious crispy crunchy nutty chivda is ready to go!
The actual way of making this snack is all the ingredients are fried. Like each nut should be fried separately, then cornflakes and so on! So I make it easy for you! Believe me, it tasted so yum! My kids enjoyed it, Keep it in an airtight container when its cooled and munch on when you are craving for it!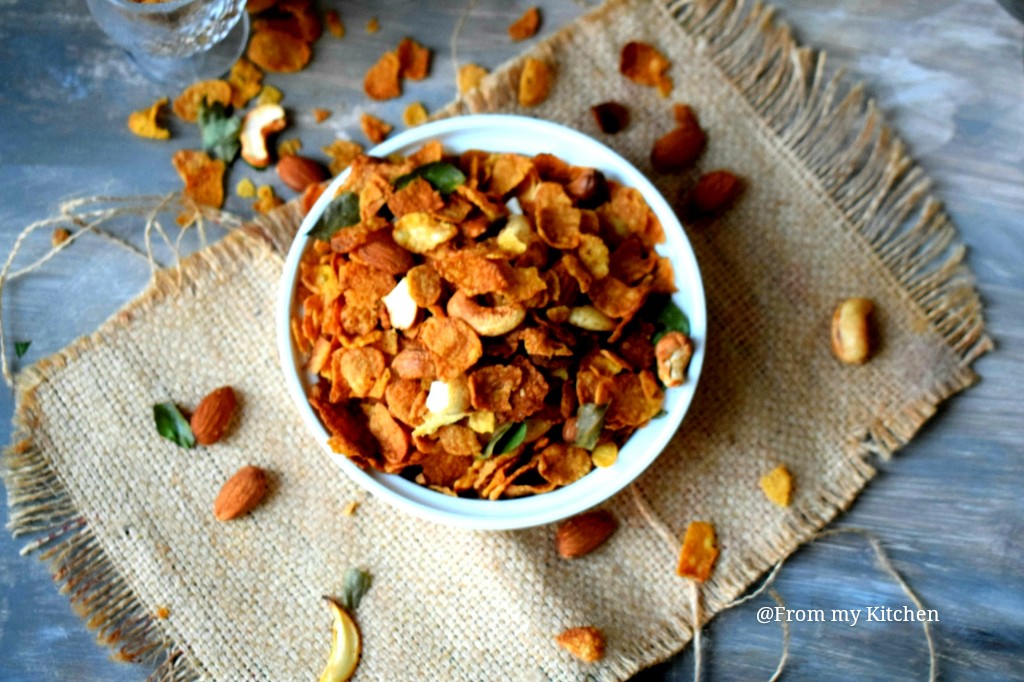 Hope this healthy snack will make your kids and you happy! Here I did it with not even a single drop of oil. But if you like add all the ingredients in a baking tray and drizzle a tablespoon of oil, then add chilly powder, salt, powdered sugar, and curry leaves just toss all of them and bake it for 10 minutes at 180 degrees. Only 10 minutes and you are good to go!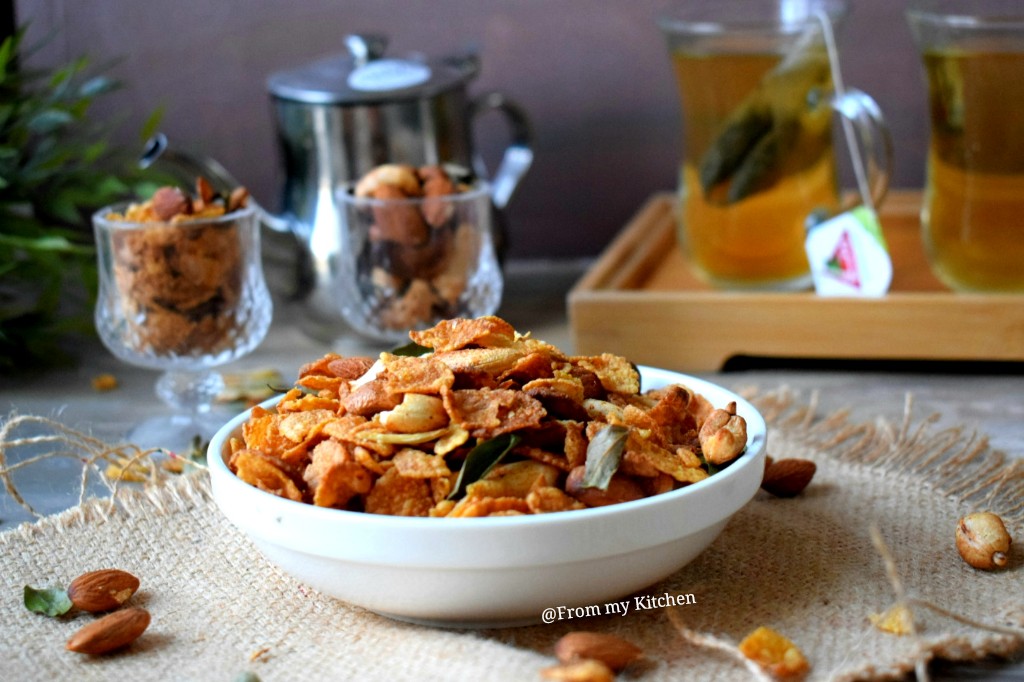 Ingredients
2cups cornflakes
2 to 3 tbsp cashew nuts
2 to 3 tbsp almonds
3 tbsp peanuts
Curry leaves
3 to 4 garlic cloves
Salt to taste
Chily powder as needed
Powdered sugar as needed
1 tbsp oil ( just to stick the powders on to the cornflakes and nuts)
Method
Preheat your oven to 180 degree
Take a large baking tray and place parchment paper on it.
Add all the ingredients and toss well with your hands and spread everything evenly on it.
Bake it for 10 to 15 minutes. (Check after 10 minutes if it gets a nice golden color that means it's done!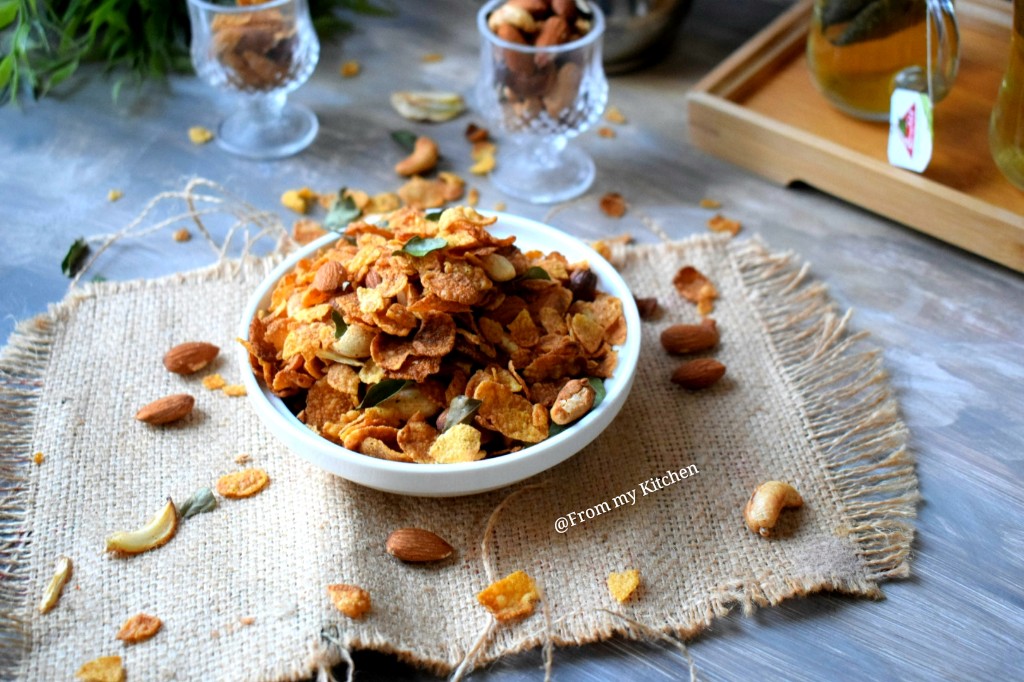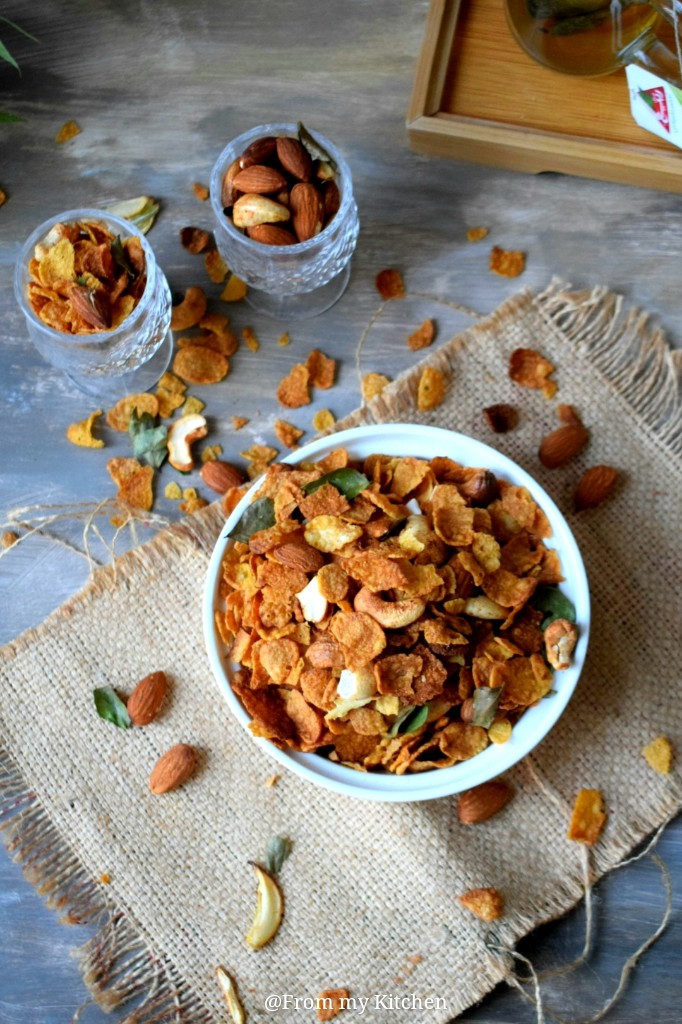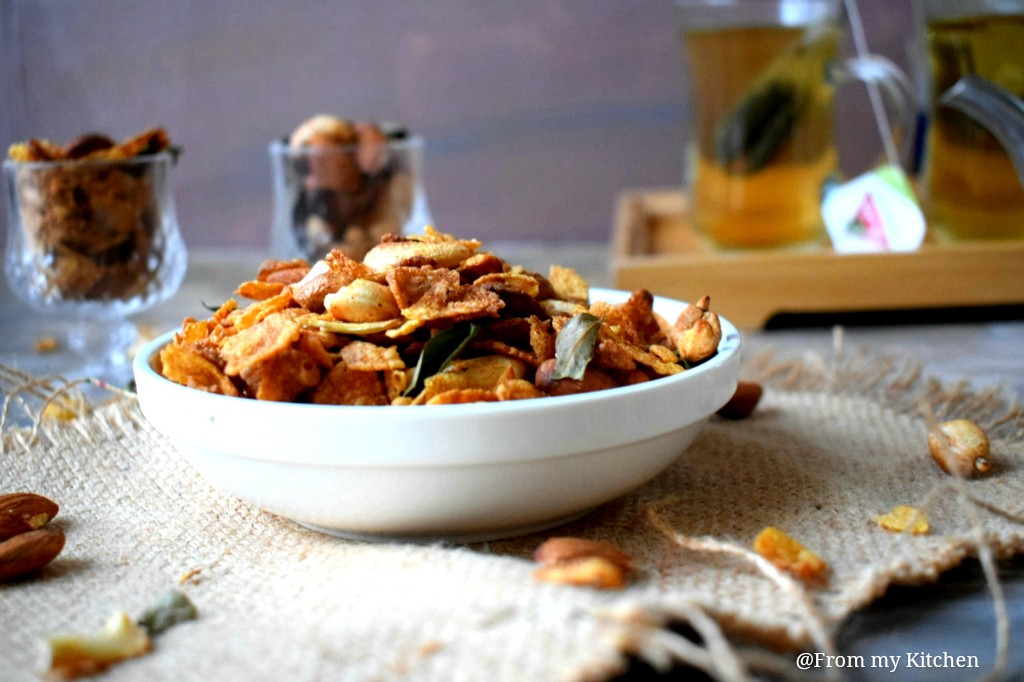 I'm sure this one will be a favorite for all the kids!
Happy Cooking!