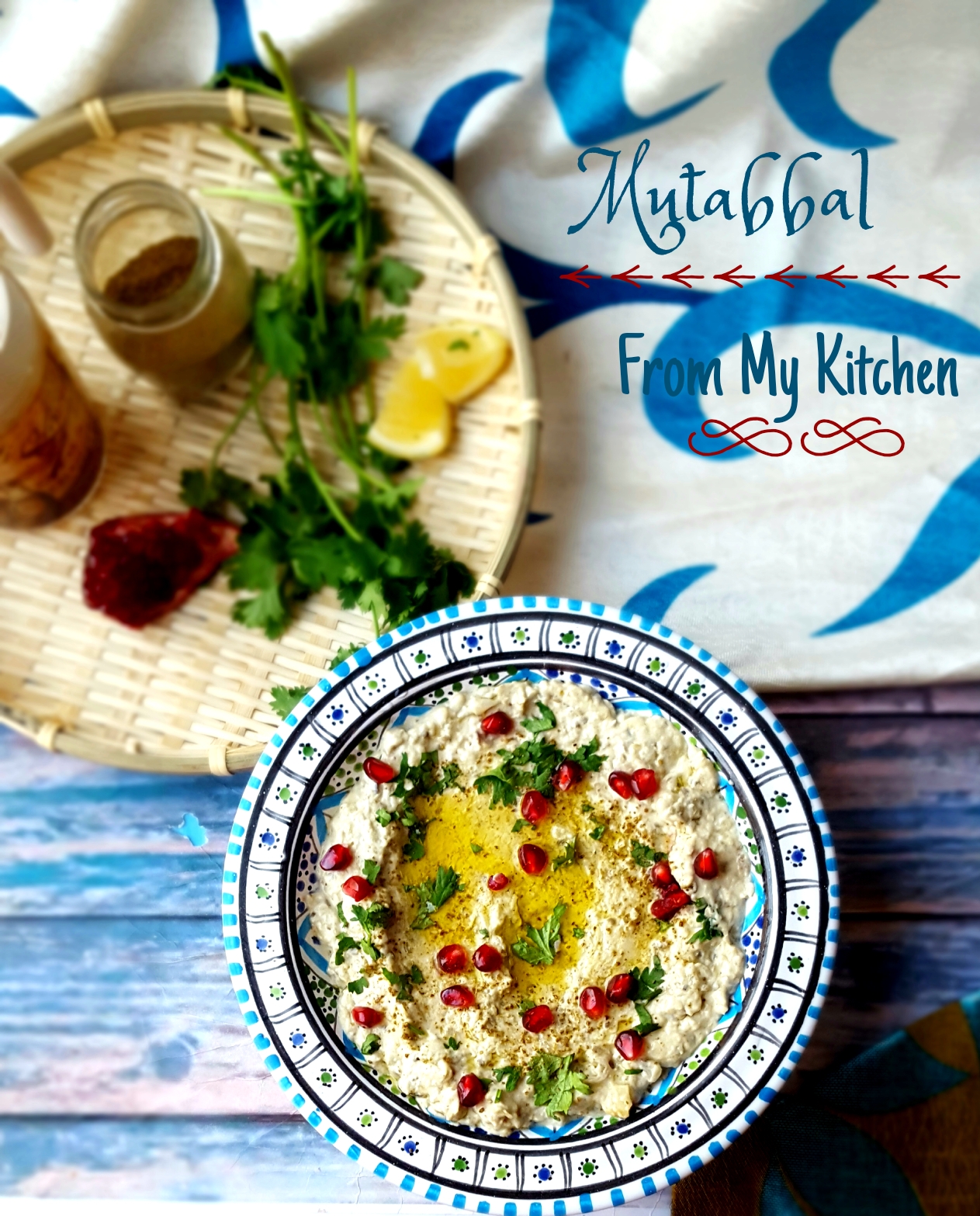 Mutabbal is one of the most popular Arabic dip after hummus.Yes like close cousins to each other. It is a dip prepared by roasting the egg plant.The nice smoky roasted eggplant seasoned with tahini and yogurt is a healthy and flavorful dip that's seen in every Arabic restaurant served just after the hummus. The origin of the word Mutabbal is Arabic  tabala which means to add additional flavors.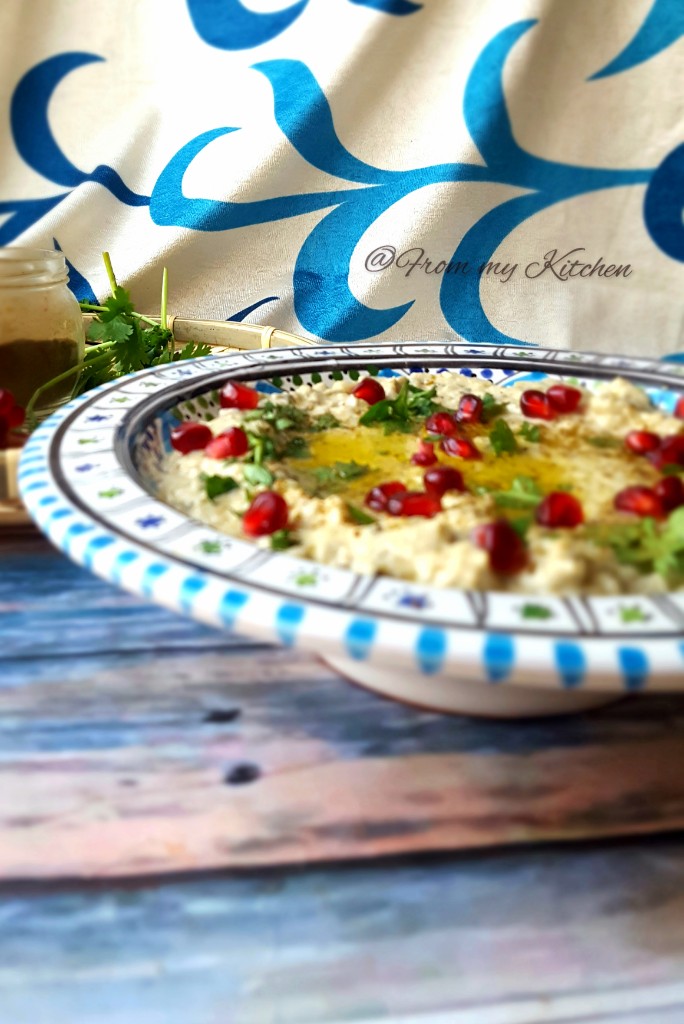 Do you know the difference between Babaganoush and Mutabbal?I made a research  as i always have a confusion about this!While both are made with grilled eggplant, mutabbal has tahini and yogurt in it. It is also generally more finely processed than baba ganoush, which does not have tahini and incorporates diced vegetables. (google)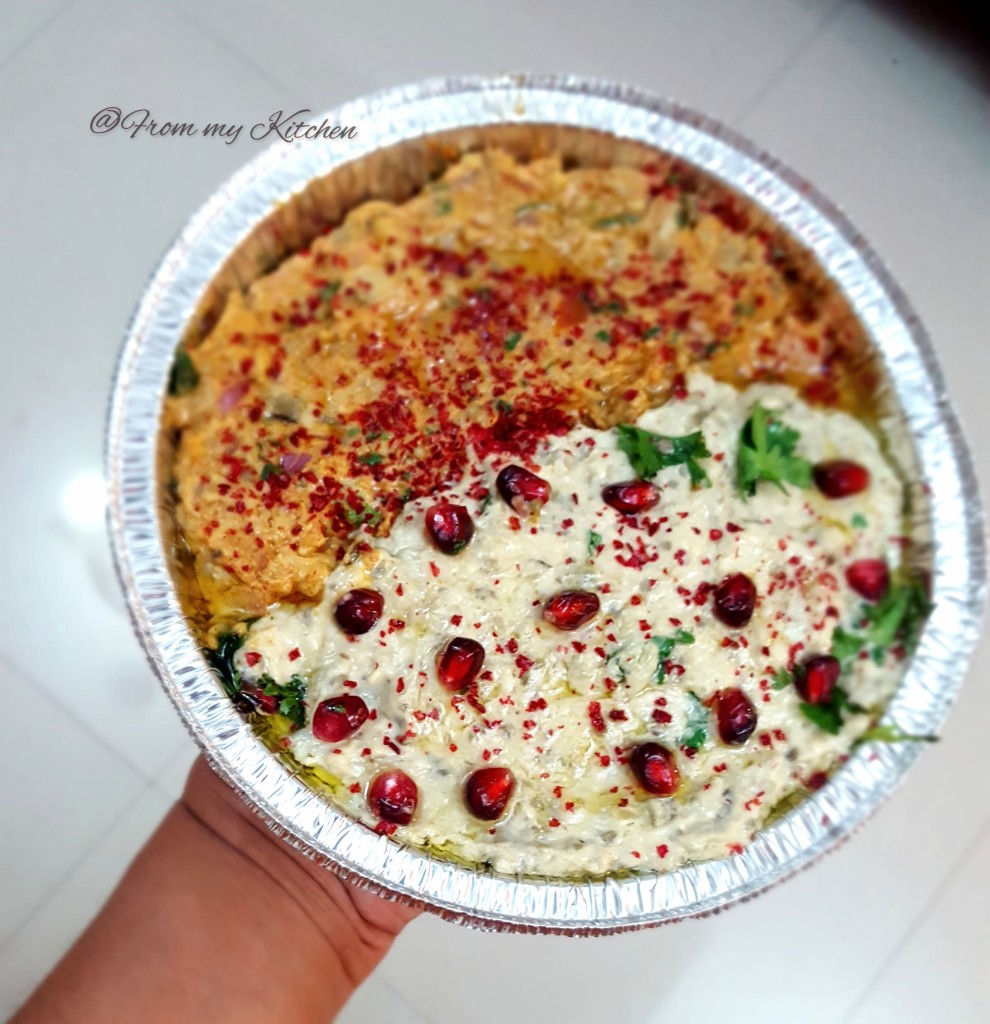 Here i made 2 different flavors: one normal mutabbal  and the other one is like a salad added some seasonings and chopped veggies with a spicy touch!As we Indians love everything spicy and masaledar hope spicy food lovers will like this .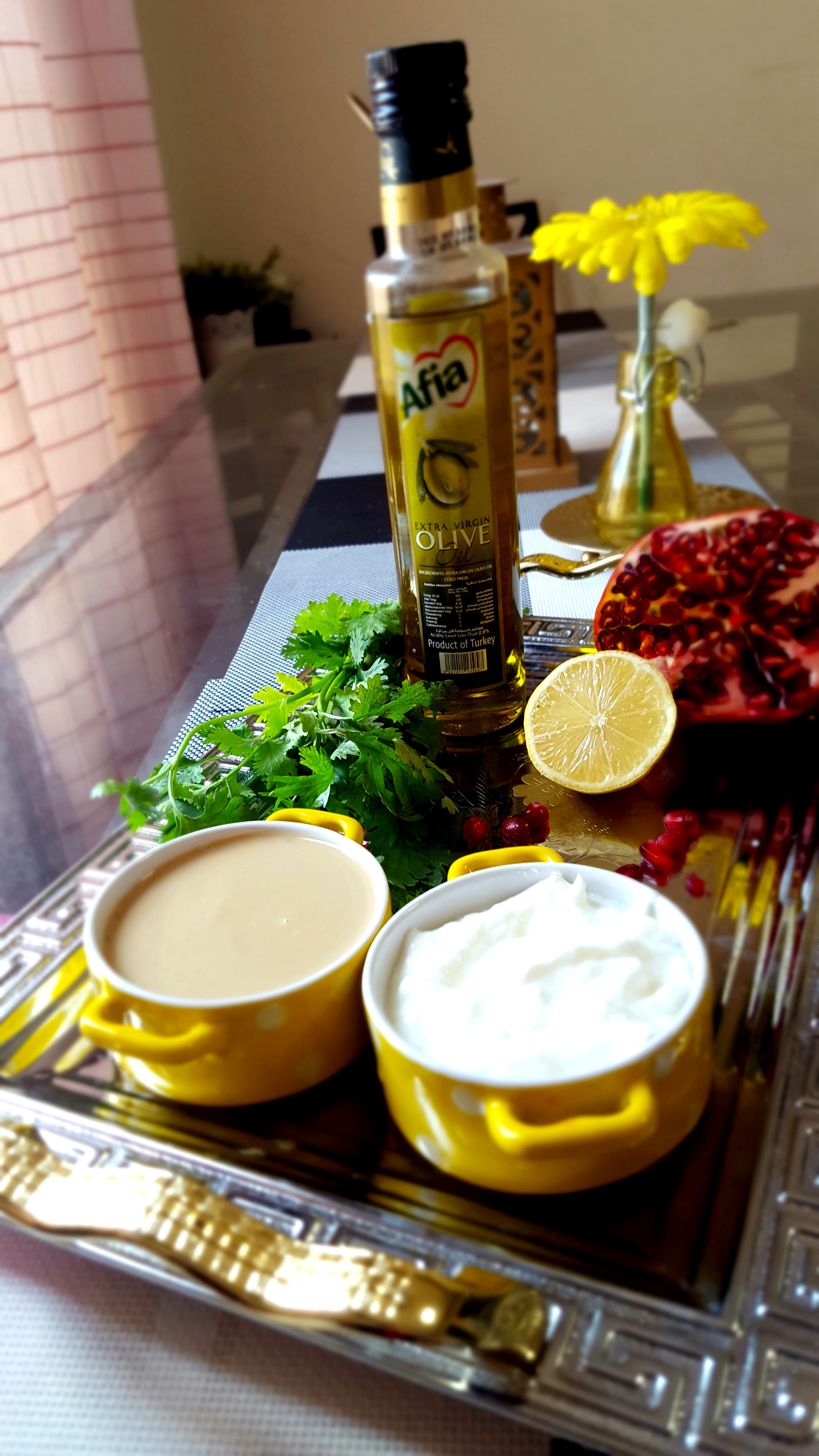 Ingredients
For Basic Mutabbal
4 large egg plants
5 to 7 cloves garlic
juice of 1 lemon
1/4 cup tahini
1/4 cup yogurt
Salt to taste
1/2 tsp of cumin powder
1/4 cup olive oil( 3 tbsp  while mixing rest while plating)
A pinch of pepper powder
Some sumac powder for topping
For Spicy version
1 tsp hot paprika or 1/2 tsp red chilly powder
1 small onion finely chopped
1/2 tomato finely chopped
Some cilantro finely chopped
1/2 tsp cumin powder
Method
Bake the egg plants and garlic for 1/2 an hour at 200 degree.Bake it by covering it with a foil.
Leave it for some time like that after baking.
Then peel off the skin and chop the softened egg plant on a cutting board as finely as you can.
Now in a large bowl dump in the mashed eggplant ,mix it with all other  basic ingredients mentioned above.
Divide it into two portions.Leave the one as plain plate it pour some olive oil on top followed by some pomegranate and parsley.
In the other half add chopped veggies and other seasonings mentioned above .Mix well serve and enjoy with any of your fav Arabic dish.
Here is a quick video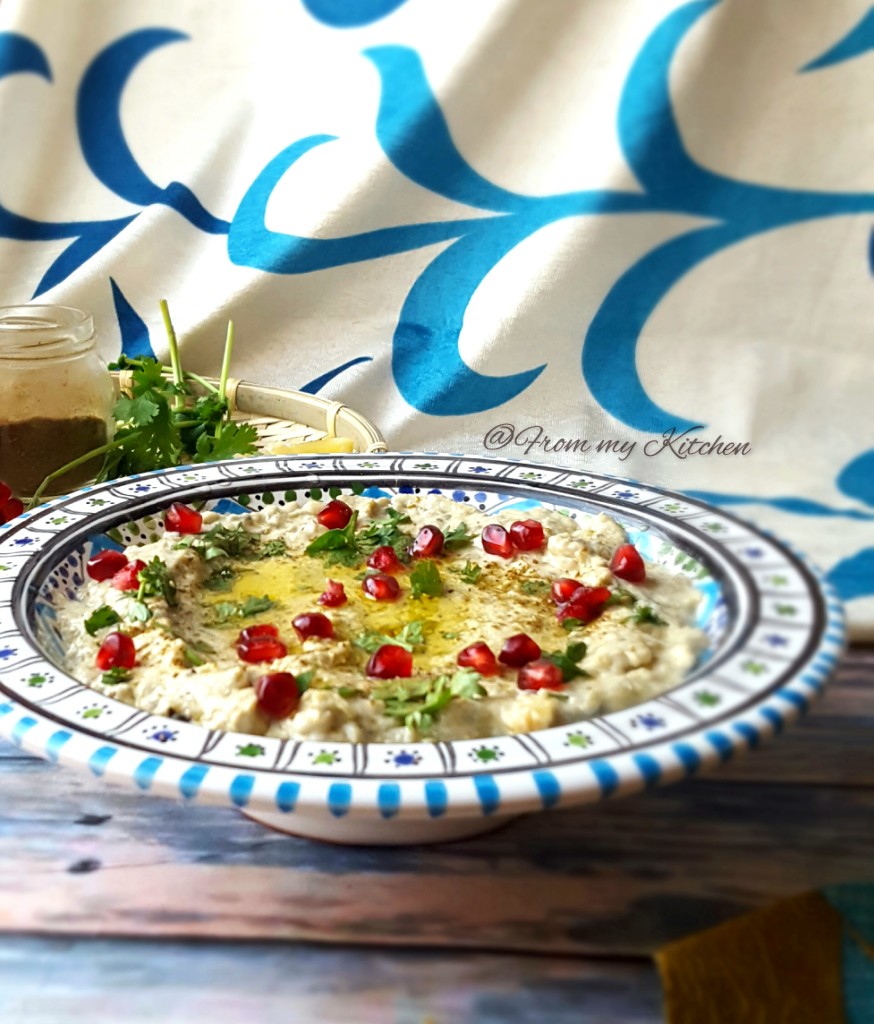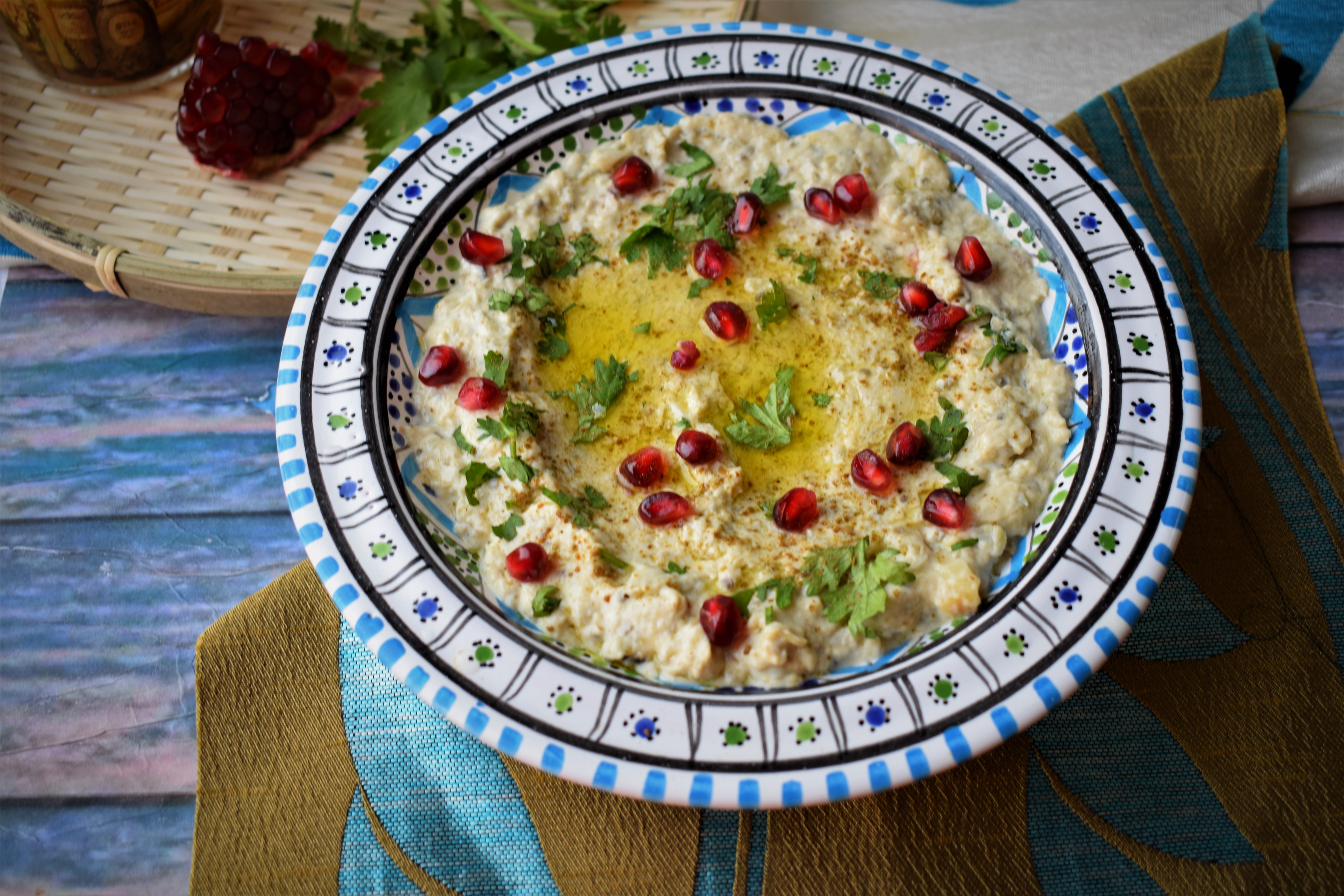 I didn't get enough time to click the other dip as i was in a hurry.I made an Arabic platter for a party Here is a sneak peek , i'm attaching the link for the following!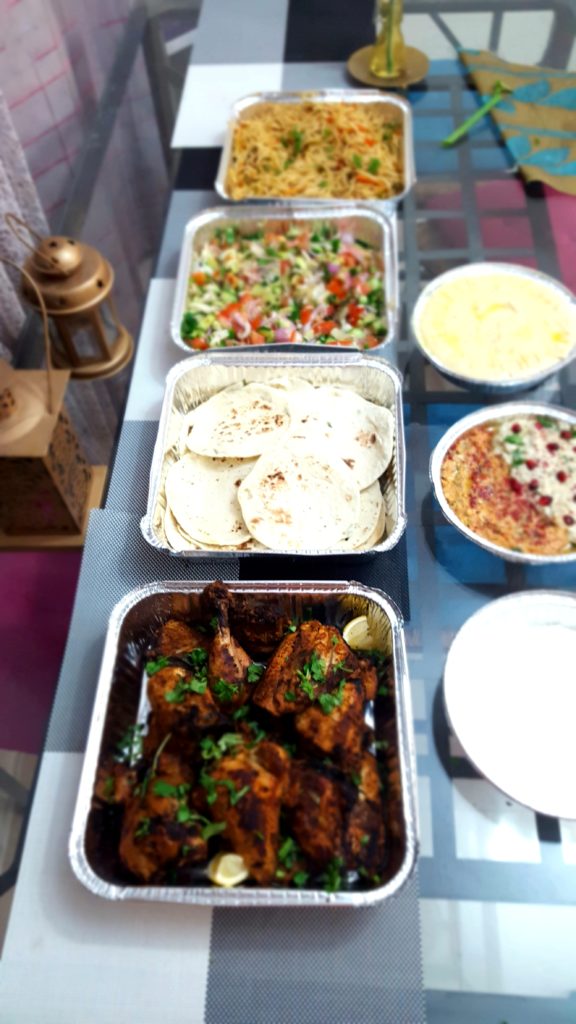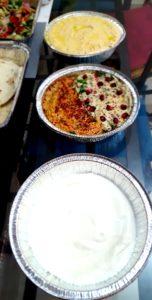 Khubs
Garlic Paste (Toum)
Chicken Chowmein (Chinese Noodles)
ENJOY!!