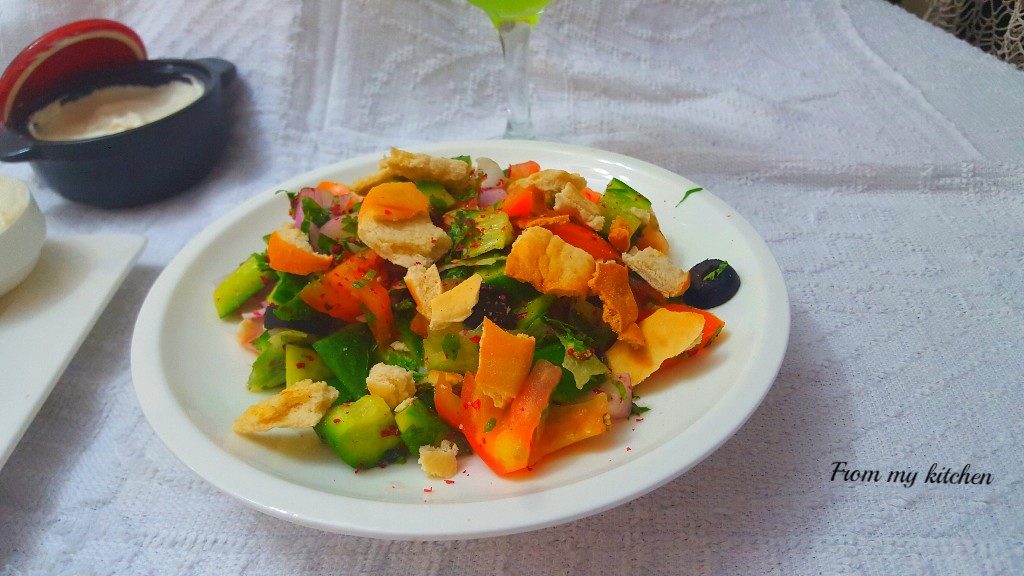 Fattoush is a Lebanese salad.It is a bread salad made from toasted or fried pita bread combined with veggies and herbs.It has very common ingredients in it and the dressing too very simple.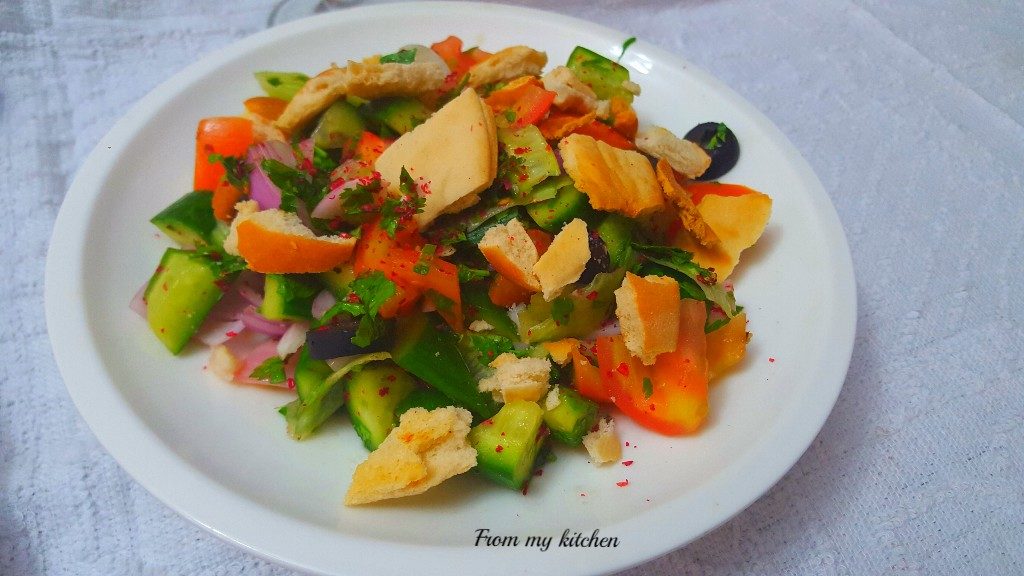 Salada are always attractive and appetizing with their colours and seasonings.Healthy and tasty with a crunch of that toasted pita bread is just perfect in this recipe.So whenever you have a leftover pita bread make this salad and enjoy!
Ingredients
2 Cucumber
1 tomato
1 small onion
Lots of lettuce
Some parsley
Some Olives
For Dressing
Juice of a lemon
Salt to taste
1 tspn pepper powder
1 tspn sumac
1 tblspn olive oil
Pita bread one toasted in oven and make it crisp.
Method
Roughly chop the veggies.
Put all veggies in a large bowl add all the dressing ingredients and mix well.Check for seasoning and add.Just before serving add the cubed pita bread and mix.Otherwise pita bread will go soggy.Salad is ready.