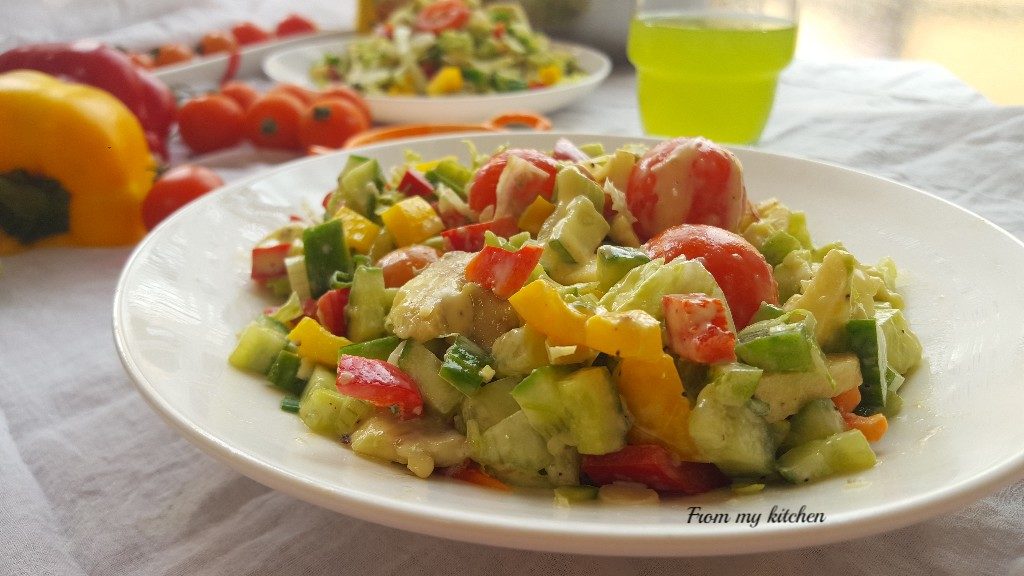 A bowl full of this salad will make your day!A heavy yet refreshing and light to tummy salad!It has lots of veggies in it which gives nice colour and texture to the salad!Perfect if you are skipping your meals.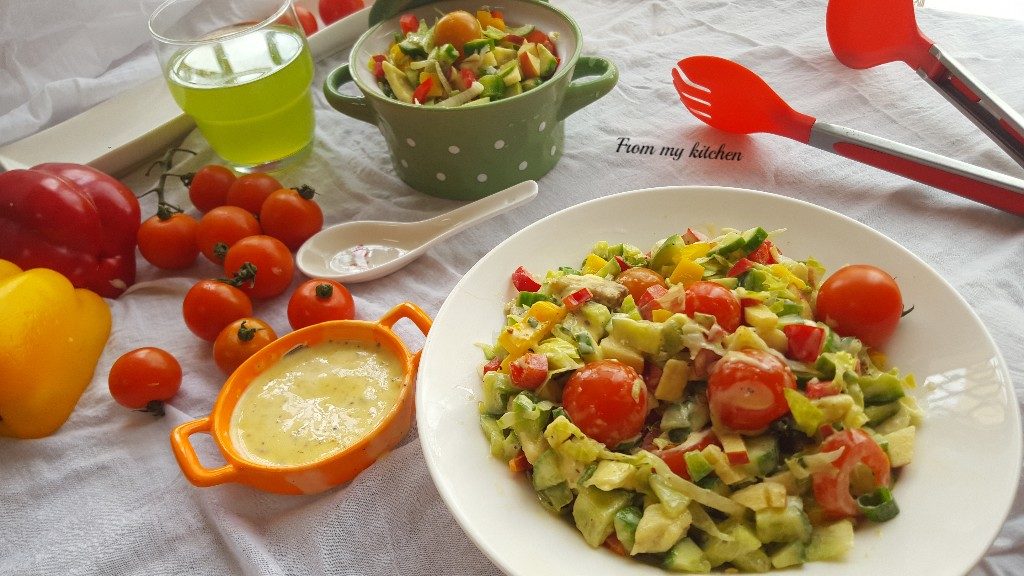 Nowadays salads have a leading place on dining table. I love to try out different kinds of salads.I picked up this cute cherry tomatoes from the super market thinking to make a good salad.How cute they are looking in salad like a red bulb is shining.Crazy to see that!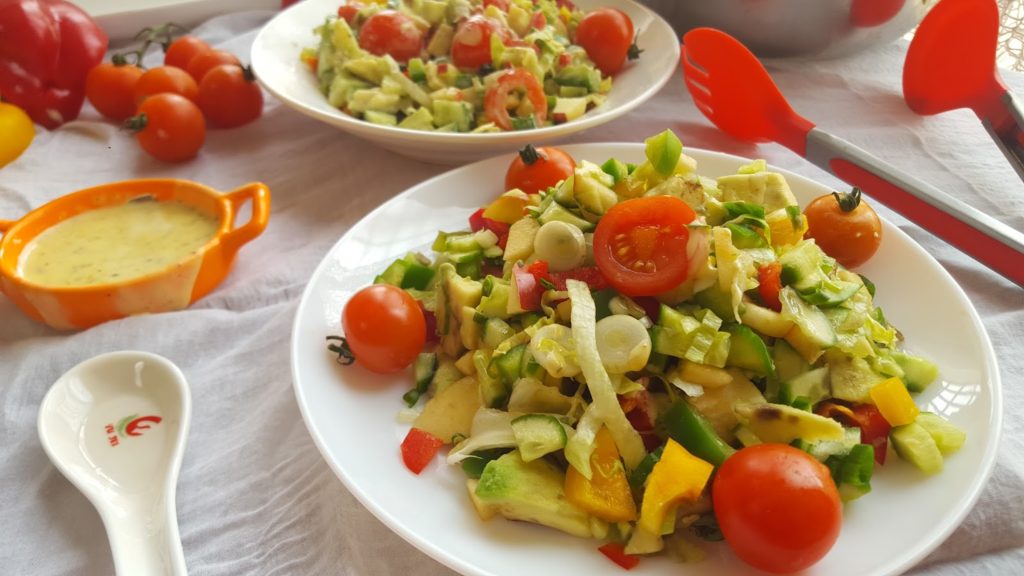 Here I used bell pepper 3 colours,cucumber,lettuce,avocado cherry tomatoes spring onions,apple.I saw many recipes adding avocados in salads and its too good!For dressing mayo,ranch ,mustard ,lemon juice ,pepper and salt.It's super delicious ,a rich salad isn't it?But only small amount is using!.Dieting people just skip the mayo and ranch!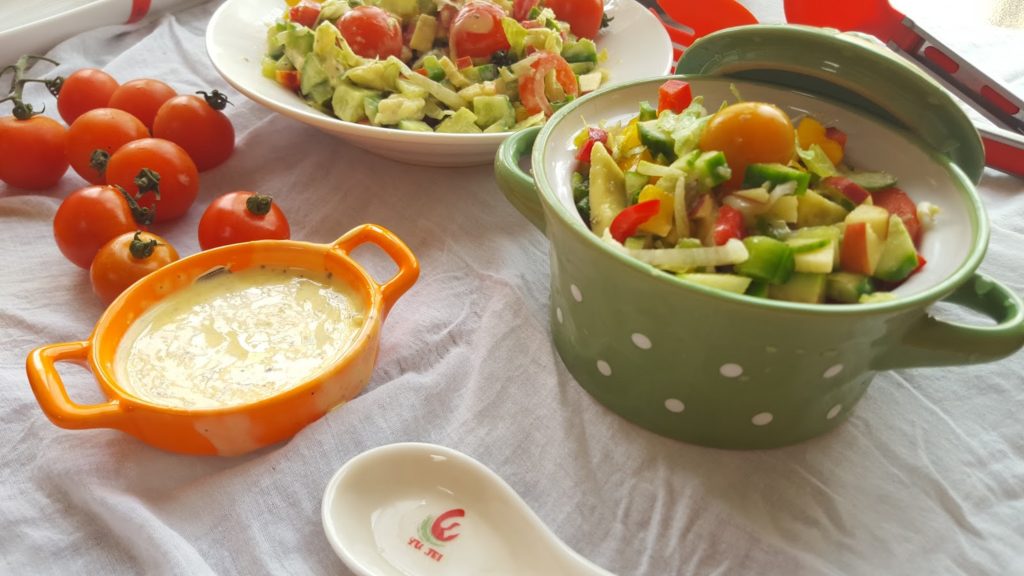 It will boost your energy level in hot summer days!
Ingredients
1/2 apple
Lots of lettuce
2 cucumber(small)
1/2 yellow bell pepper
1/2 red bell pepper
1/2 green bell pepper
1 avocado
Some cherry tomatoes(optl)
1 sprig spring onion
For Dressing
1 tblspn mayo
2 tspn ranch sauce
1 tspn mustard paste
Salt to taste
1 tspn sugar
1 tspn pepper
1/2 lime juice
1 tblspn olive oil
Few mint leaves finely chopped
Chop veggies finely.Keep it aside
Mix all the ingredients under dressing and mix it with veggies.The mint will give a refreshing twist to the salad!Adjust the seasoning accordingly!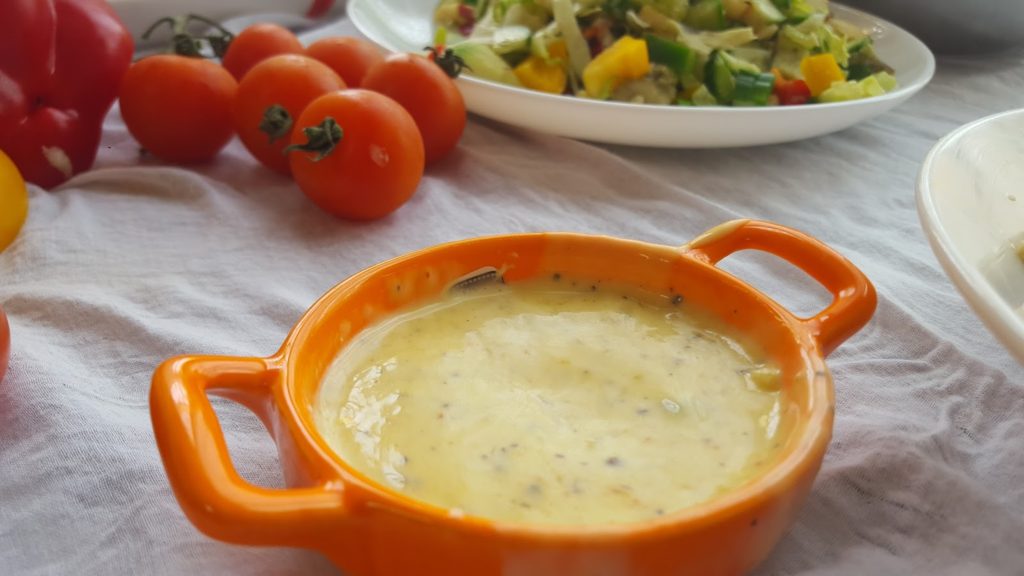 Salad Dressing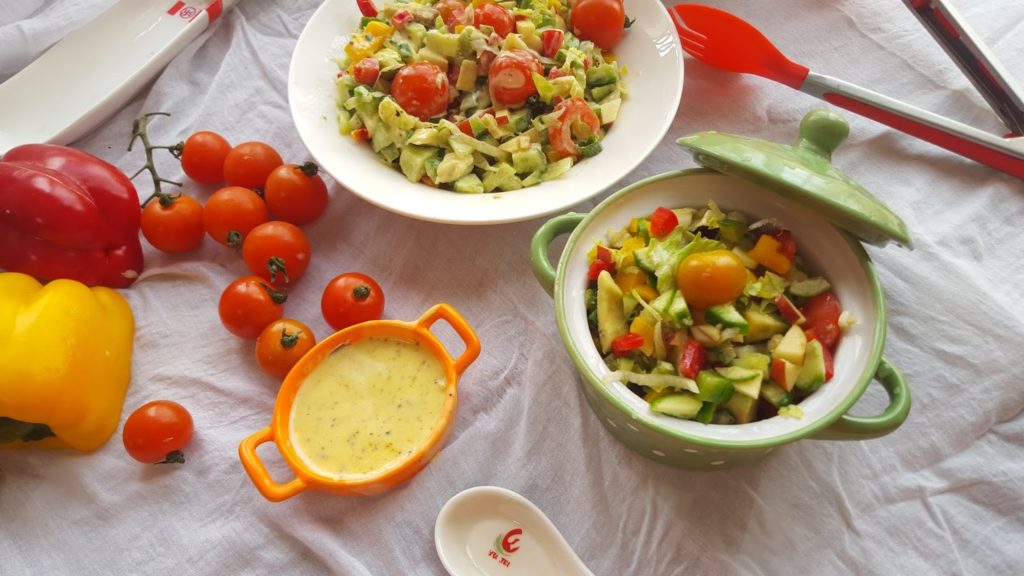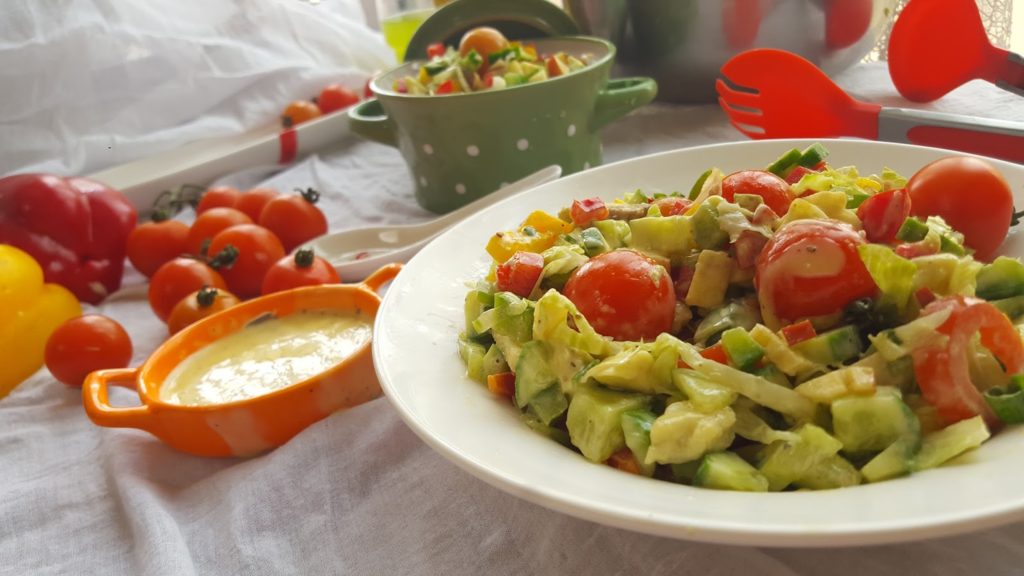 Creamy,Crunchy salad is ready to serve.Serve it chilled!
Enjoy!