Veg Veg veggies!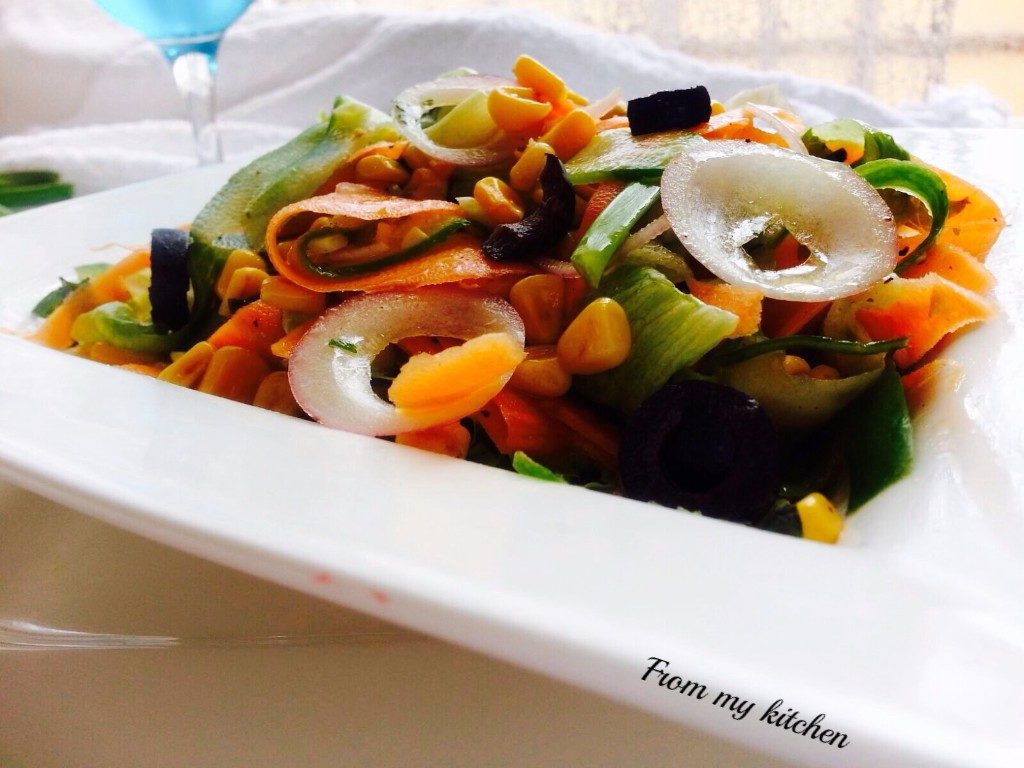 Salads are of different varieties.And when we mix together all veggies and put some spices and dressings it will become wonderful and refreshing.And this is where we can play like whatever we want!throw some veggies and mix it with whatever we like.
is it just make the dining table look so beautiful with all the wonderful colours in it.My hubby use to say why don't you make salads frequently,but sometimes you know all those cuttings and peelings hehe!But still I some how manage to make it often.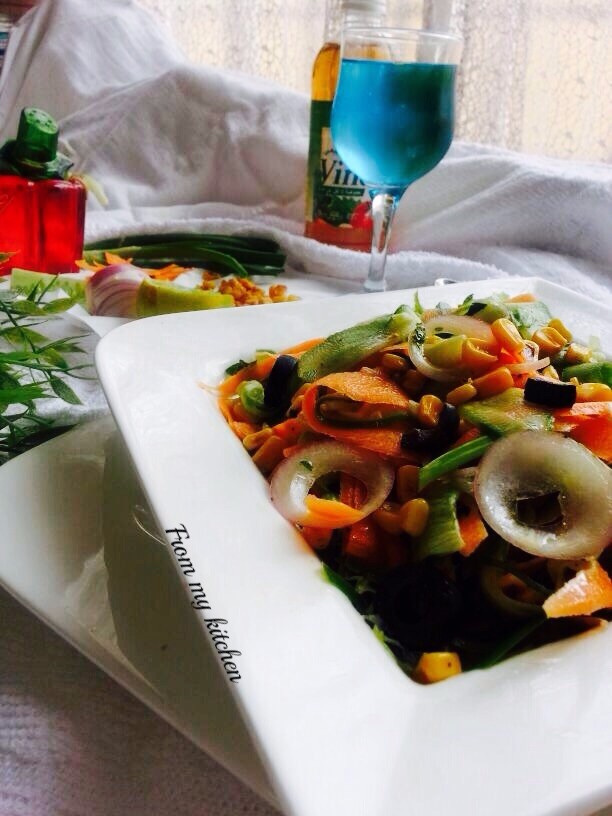 Jamie Oliver a superb chef,I love to see his cooking very fast but simple recipes.Here I made some changes,Its a simple salad with the veggies I have with me. You can add whatever you want.Here I used lettuce,carrots,cucumber,corn,olives in a simple olive oil n lemon,vinegar dressing.
Ingredients
1 carrot
2 cucumber
1/2 onion (rings)
1 small tin corn(lightly toasted)
Some lettuce leaves
1 string spring onion
Some black olives
Some parsley or cilantro
Some fresh mint leaves
For dressing
3 tblspn olive oil
2 tspn lemon juice
1 tspn apple cedar vinegar
Salt to taste
1 tspn pepper
1 tspn sugar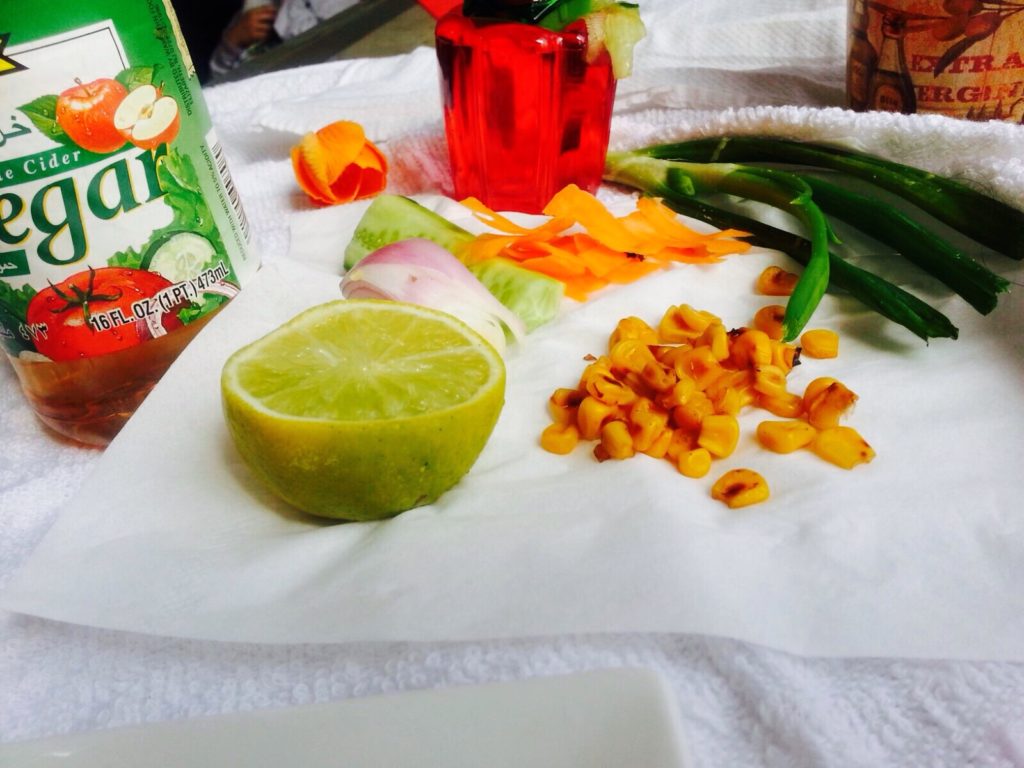 Method
First mix all the ingredients under dressing or put together everything in a jar and shake it and keep aside .
Roughly chop the lettuce and the fun part take a peeler peel the whole carrots n cucumber with that peeler to get thin ribbon strips of veggies,then cut onions in ring mix all other veggies.While choppings are on the process take a pan and just dry toast the corn to get a smoky flavour,add it in this.
Mix everything with the dressing and your colourful healthy salad is ready.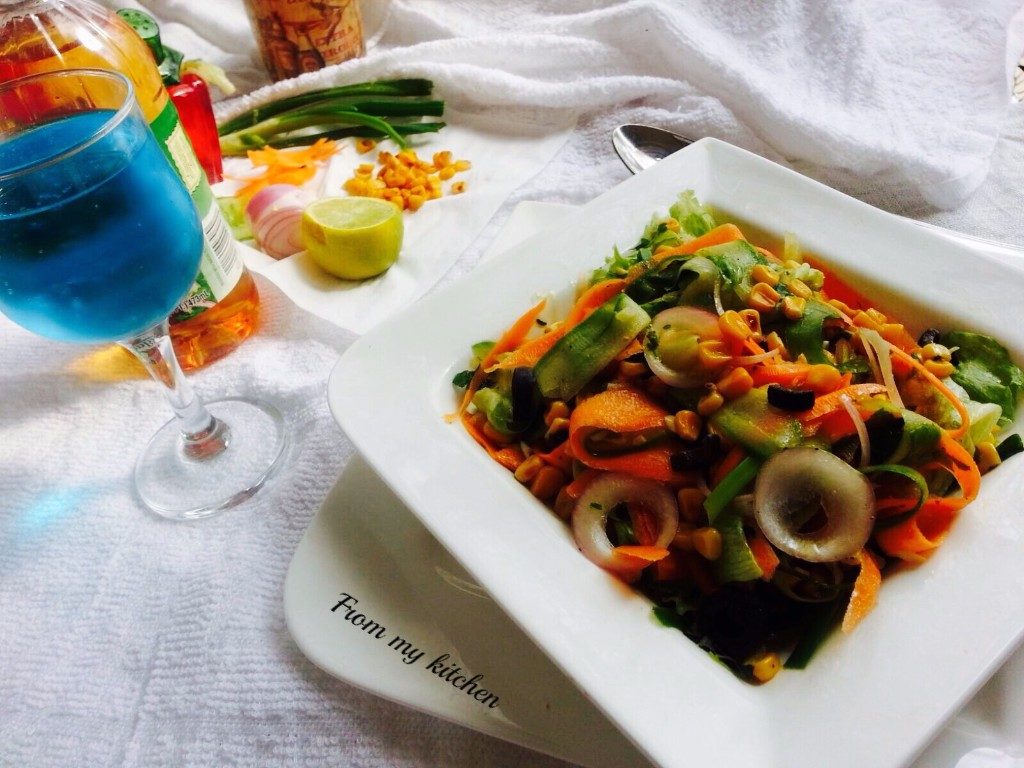 Don't forget to share your valuable feedback.
Happy Cooking!