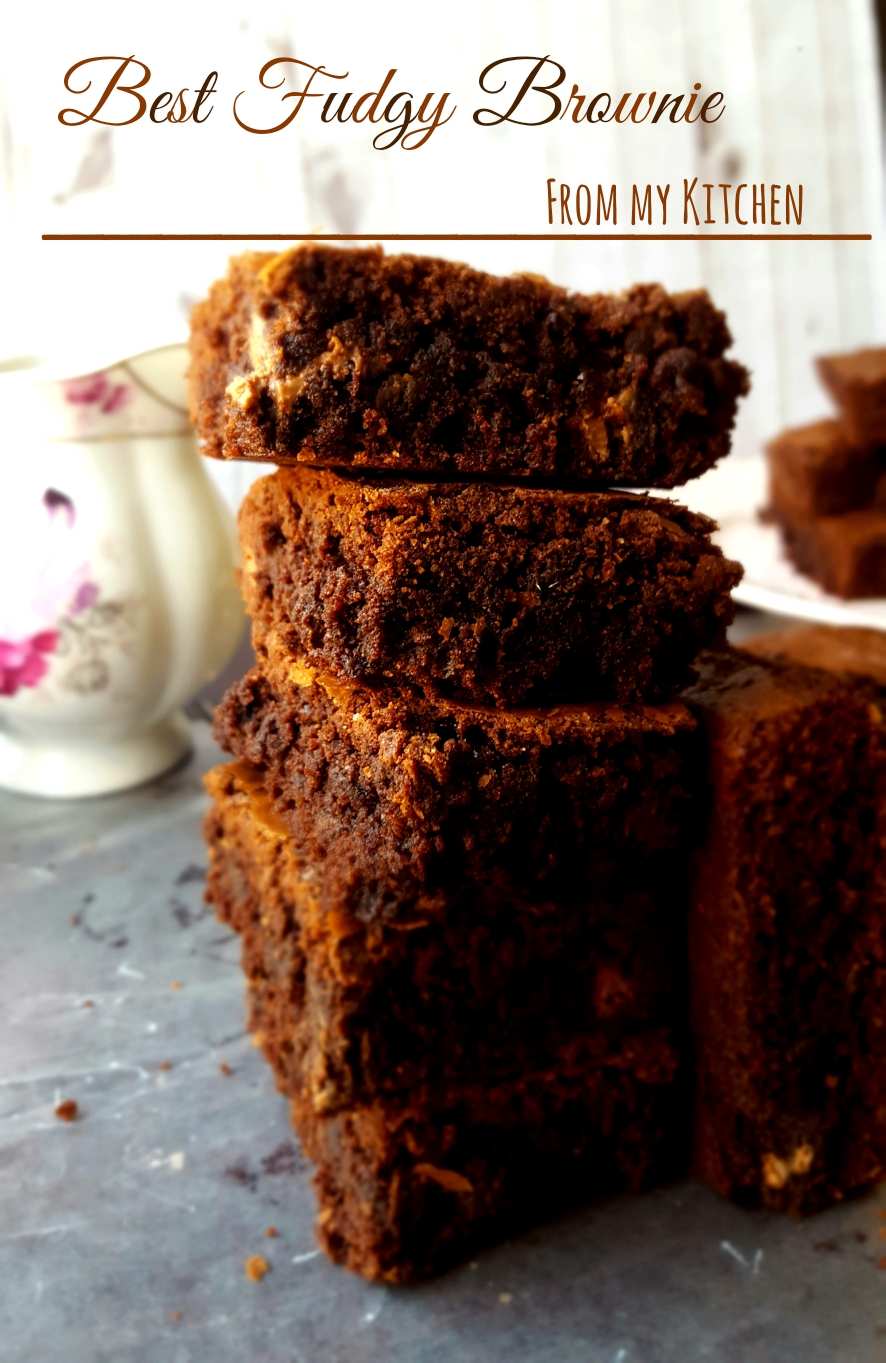 Chocoholics this one is for you all! The real indulgence of chocolate with that gooey, fudgy texture! If you are someone like me who experimented a lot to get this texture for your brownie, then definitely you should give this a try. Very simple to put together and the result is decadent! I have one Sizzling Brownie recipe already on the blog!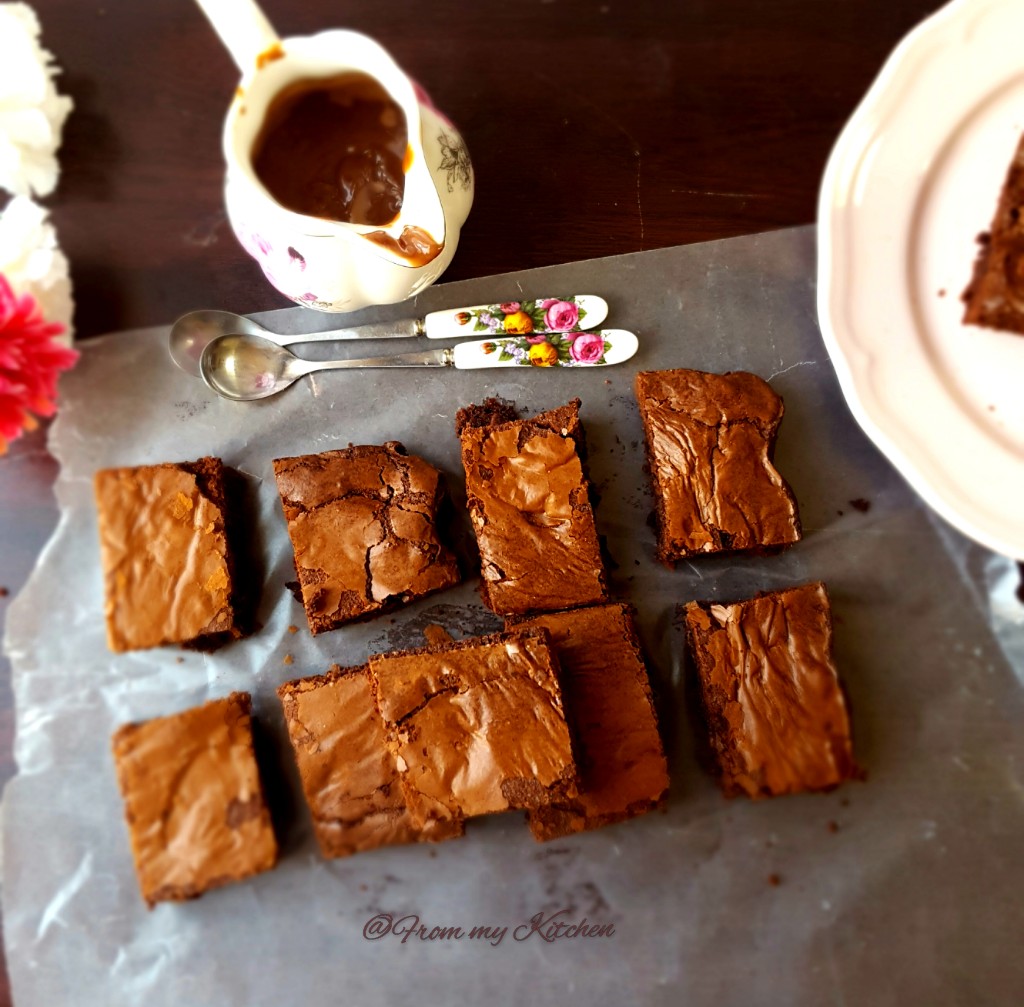 I always want my brownie to be like this, glossy crispy top layer and fudgy gooey lusciousness inside, but it always turned out to be cakey. But here i got that perfect texture and recipe for a fudgy brownie!Yaay!Kids just indulged in it! Whatever with chocolate makes them happy!!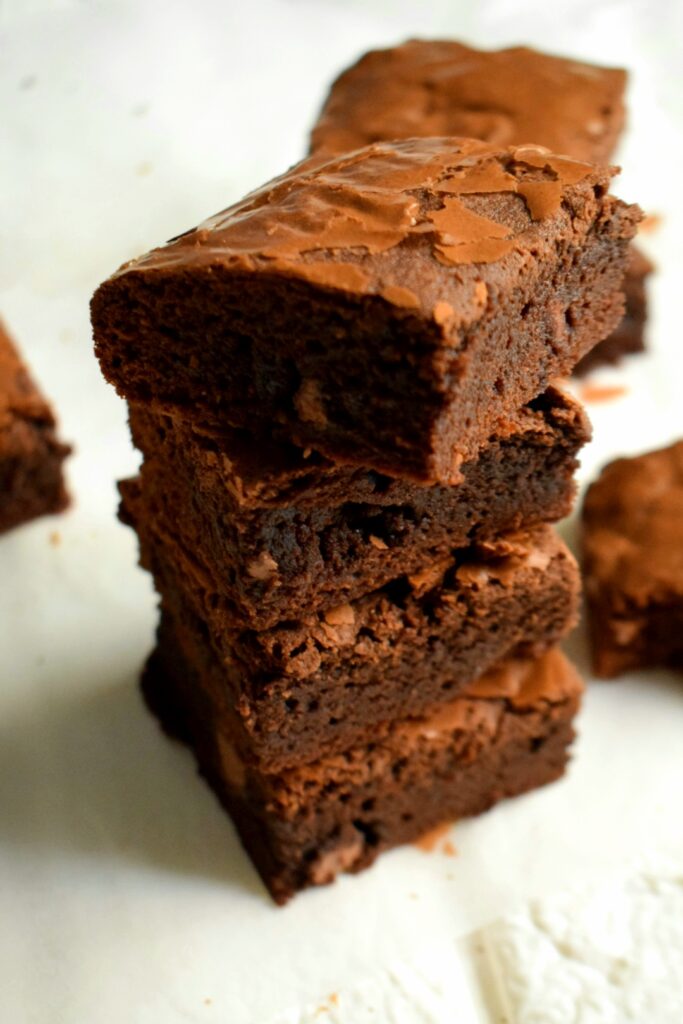 Thank god I was fasting those days, otherwise a good amount will be in my tummy too! hehe! Really it's an addictive one, try it out, chocolate lovers! I'm pretty sure this one is a perfect recipe.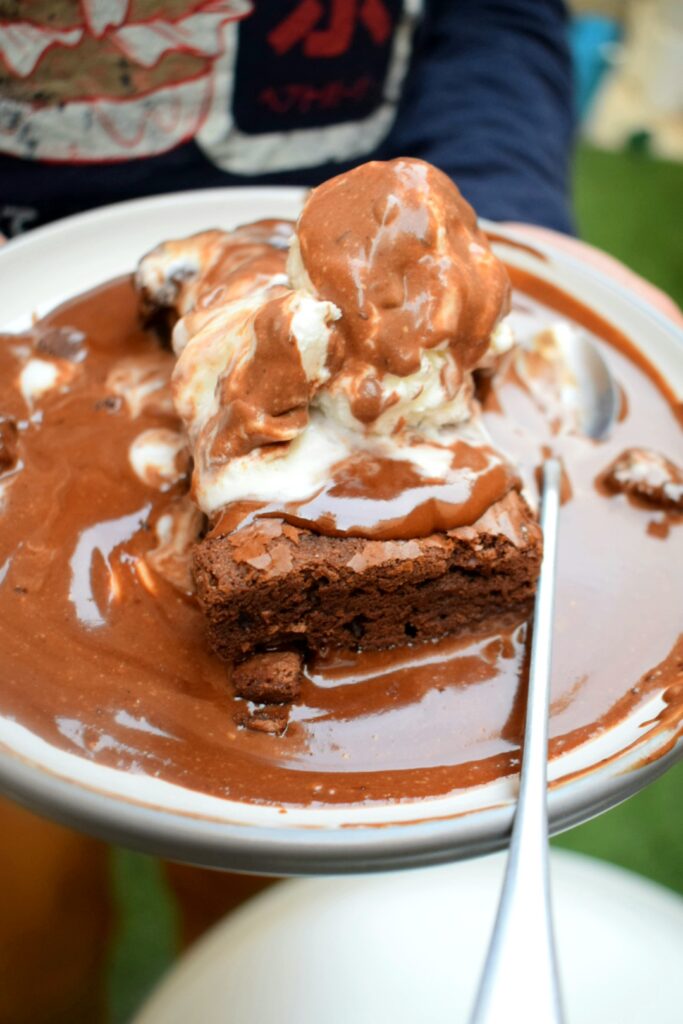 Recipe Courtesy: Honest and Tasty
Ingredients
3/4 cup all-purpose flour
1/4 cup cocoa powder
1 cup powdered sugar
1/4 tsp salt
100 gm butter
2 eggs
1/2 tsp vanilla essence
1/2 cup milk chocolate melted(cooking chocolate)
1/4 cup chocolate finely chopped
1/4 cup walnut(opt)
Note: If you like it more chocolatey use an equal proportion of flour and cocoa(1/2: 1/2)
Method
Preheat the oven to 180 degree
Melt butter and 1/2 cup chocolate in a microwave. let it cool
In a large bowl whisk together eggs and sugar with a hand whisk. Add vanilla essence.
Now add in the melted chocolate-butter and mix well.
Gently fold in the sieved cocoa, flour mix, and fold in.
last, add chopped chocolates and walnuts mix well.
Pour it into a parchment-lined baking tray and bake it in preheated oven for 30 min.
Note: No baking powder or baking soda added.(very important to get this texture)
Video!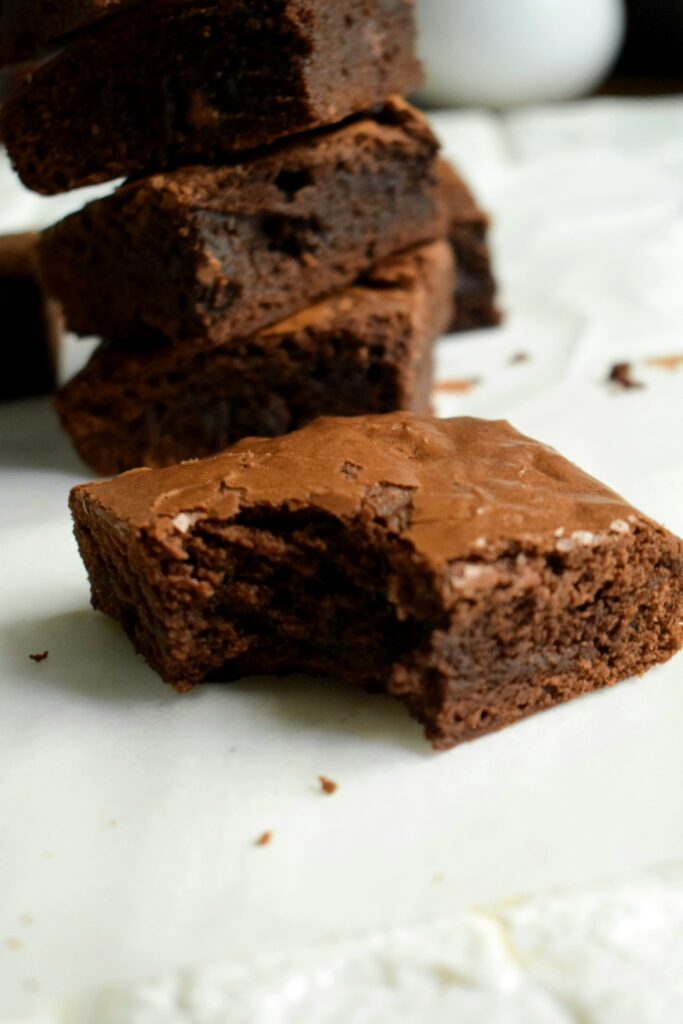 Dig in! Adding chocolate at the end gives that extra chocolate bites in your brownie! Make this as your weekend treat and enjoy it with your family!
Happy Baking!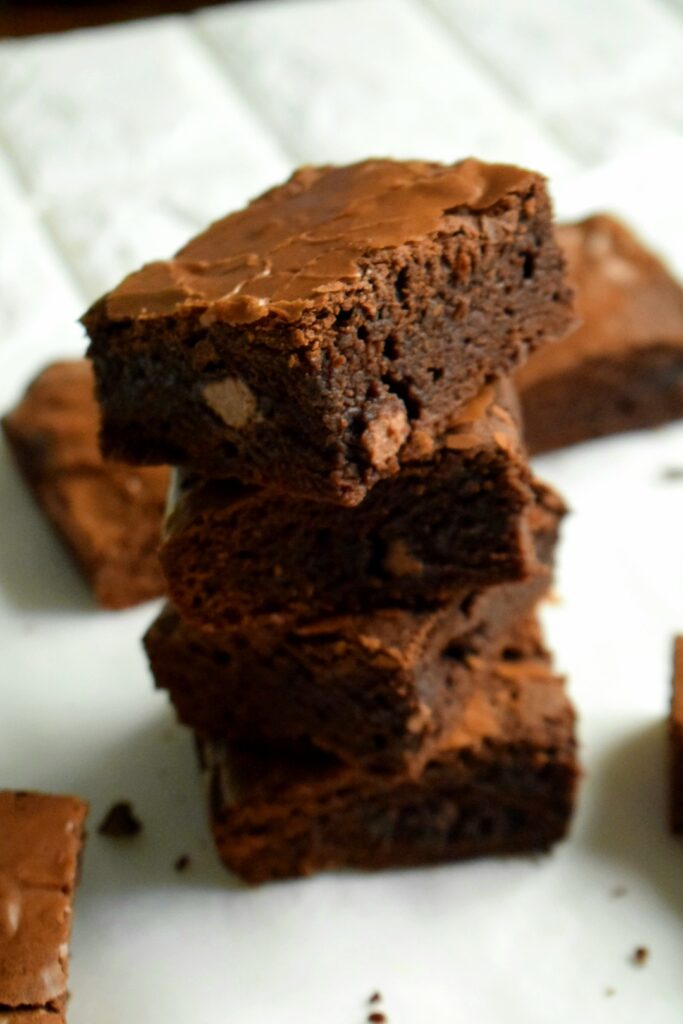 Updating some new pictures with video on 23 March 2021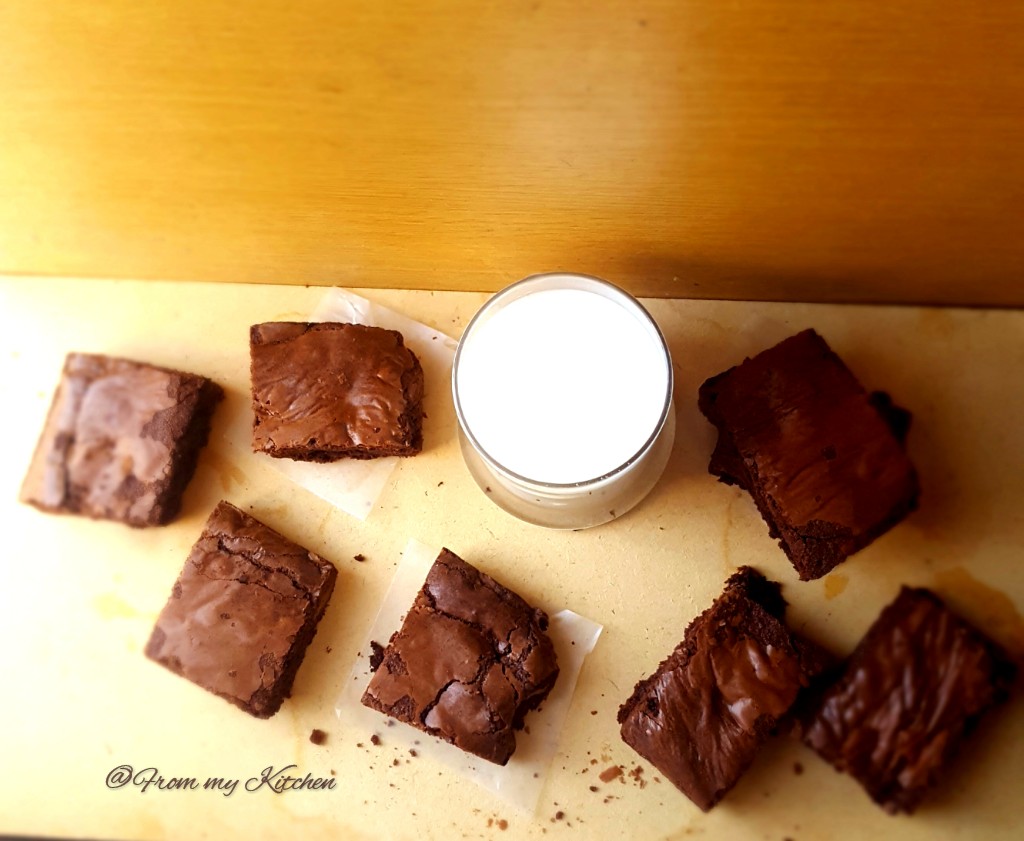 Happy Baking!'