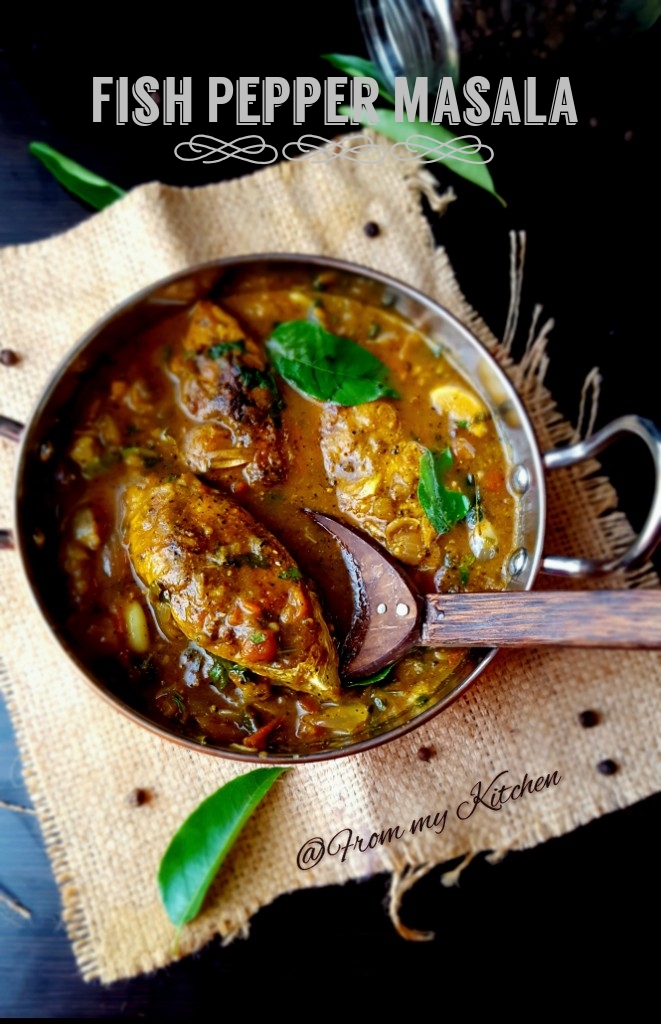 If you are a spicy food lover this one is for you!Kick from pepper and tanginess from the tomatoes makes the perfect combination of gravy, especially for Keralites !Fried fish coated and cooked in shallot pepper gravy will for sure tickle your taste buds .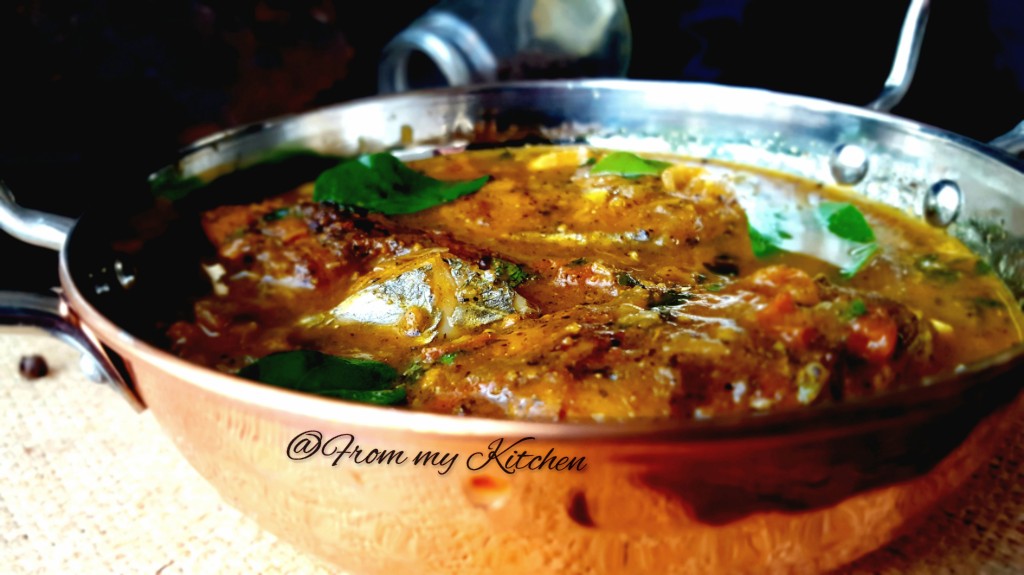 It was an amazing combination with chapathi!Instead of onions i used only shallots here and the outcome was droll worthy !I made the same with prawns too and it was super yum!Pepper indeed is a great spice,isn't it?The aroma and flavors it brings to the dishes are heavenly!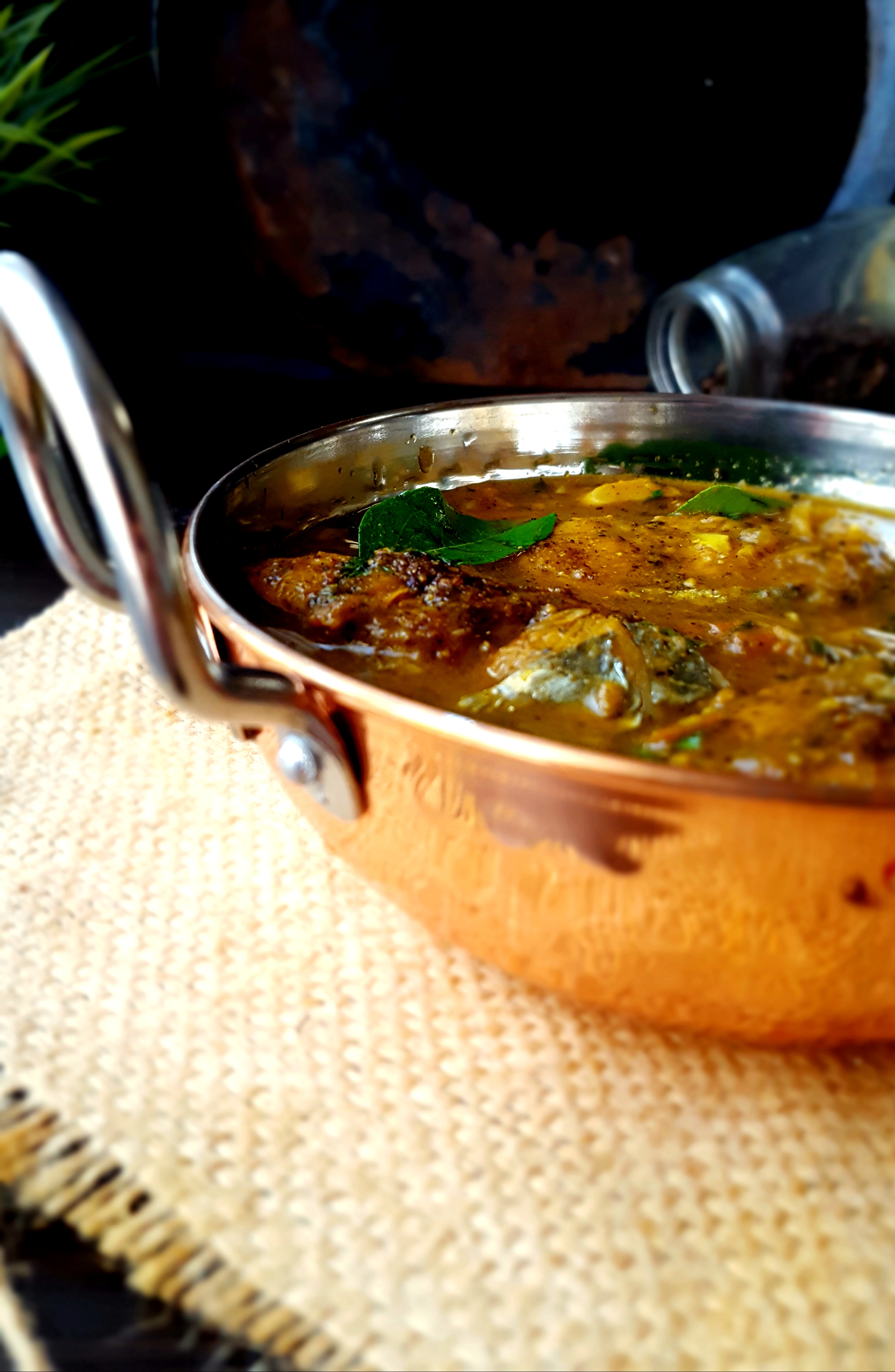 So here comes the recipe
Ingredients
For Marination
4 pieces king fish
1 to 2 tsp freshly pounded pepper powder
1/2 tsp turmeric powder
1 tsp lemon juice
2 cloves garlic crushed
small piece ginger crushed
Some curry leaves chopped very finely
3 tbsp coconut oil to shallow fry the fish
For Masala
15 to 20 shallots
1 green chilly
1 tsp crushed garlic
1 tsp crushed ginger
2 medium sized tomatoes
Salt to taste
1 tsp coriander powder
1 tbsp pepper powder
1 tsp garam masala
Lots of curry leaves
Water 1 to 2 cups
Method
Clean and pat dry the fish. Marinate it with all the ingredients listed under marination and keep it for 15 to 30 minutes.
In a pan pour coconut oil when it's hot enough add the marinated fish and fry it.
In same pan pour a tsp more coconut oil splutter curry leaves and then add ginger,garlic and green chilly.When it's done add sliced shallots mix and cook until transparent.
Now add chopped tomatoes and salt .Cook it until mushy.
Add coriander powder,pepper powder and garam masala cook it until the rawness from the masalas are all gone.Pour water and let it simmer for few minutes.Add fried fish and boil it for 2 to 3 minutes.
Add in chopped cilantro and curry leaves.Remove from fire and let it sit in dum for 15 minutes and then serve with your fav roti,
Notes:
Try to use freshly pounded pepper,it makes big difference.
Add water according how thick you want the gravy.
You can add more or less pepper as per your tolerance level
I prefer shallots,but you can always replace it with finely chopped onions.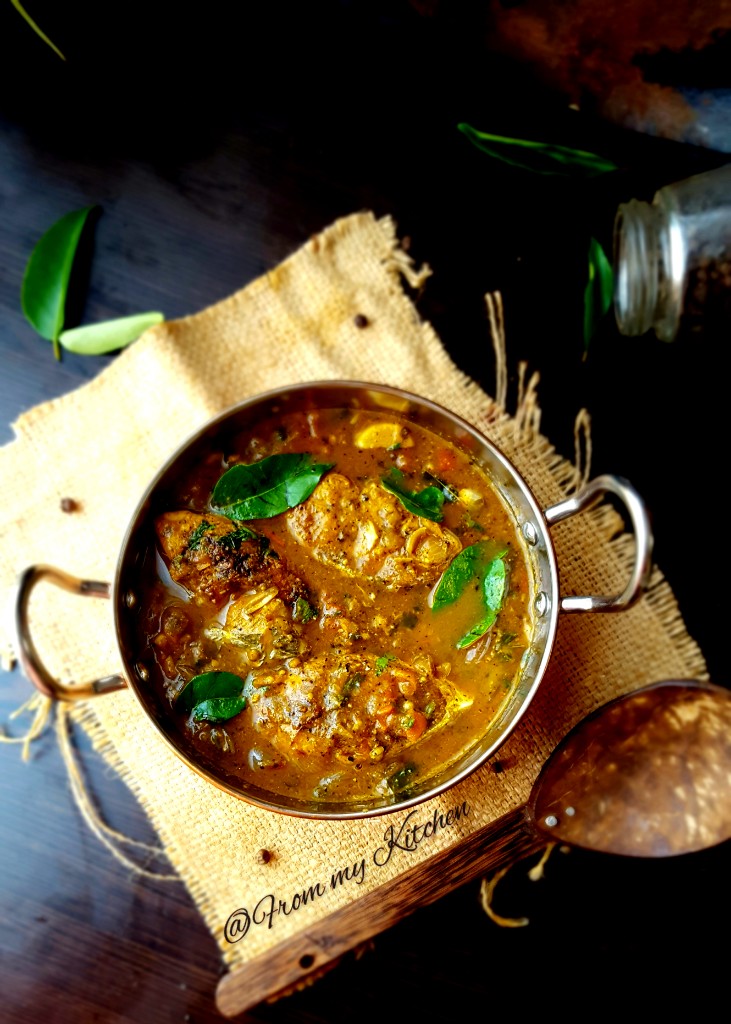 Happy Cooking!