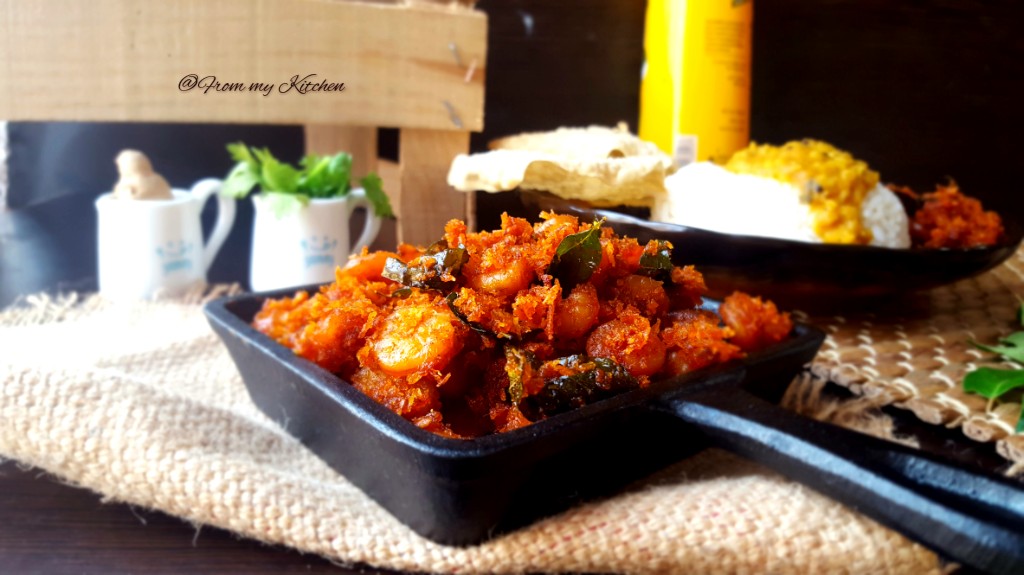 Prawn Coconut Fry is a mouthwatering side dish!Deliciously seasoned prawns fried  along with crispy crunchy coconut.This is my mom's recipe which is very close to my heart.Small shrimps are more tastier than the jumbo ones,it has that nice prawny  flavor,so i love to use small ones!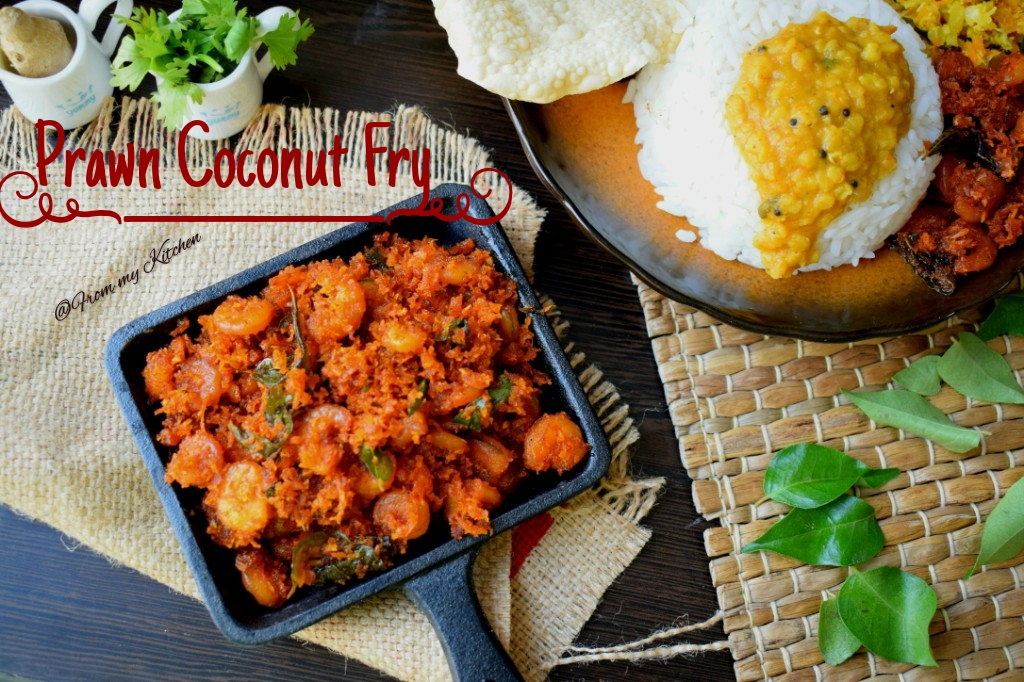 Here coconuts are stir fried along with prawns in low flame until you get that nice reddish brown color to the coconut and prawns.For best result use coconut oil.We need to stir it in between to ensure it's not burning.This is a lovely combination with rice!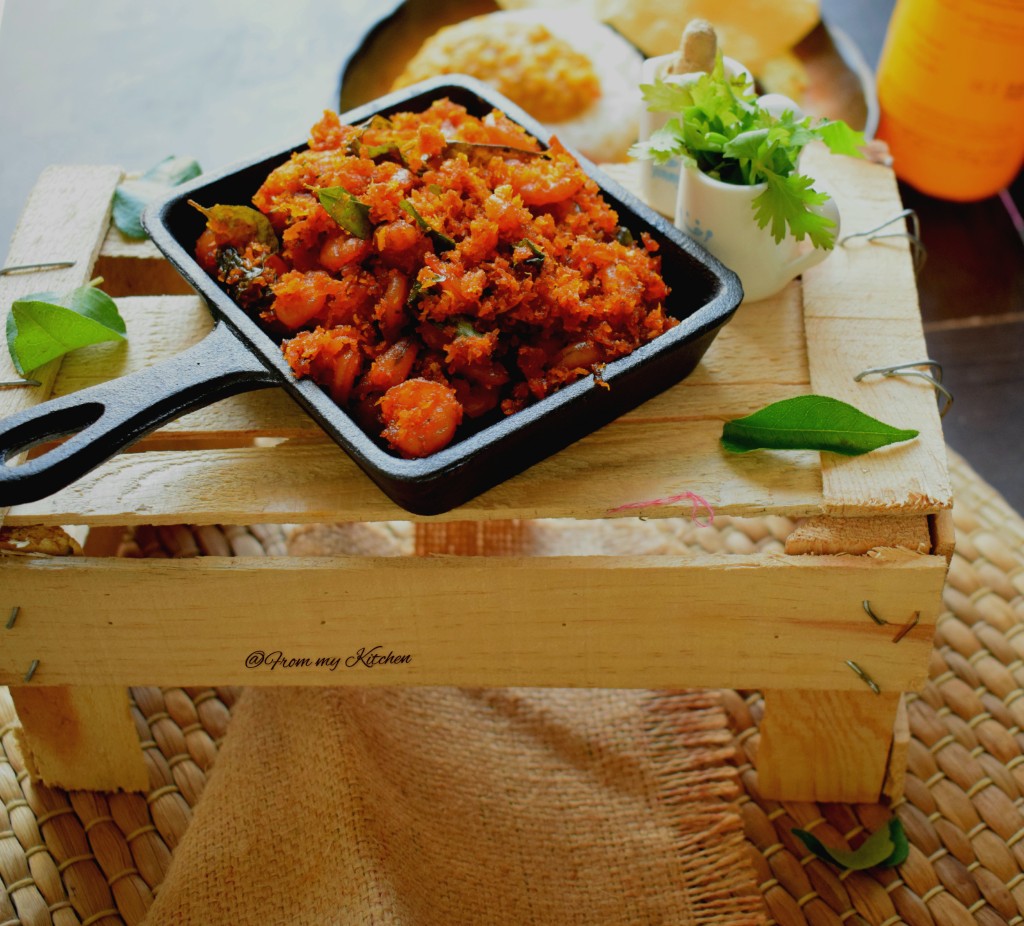 A family favorite recipe it is,hope you guys will love it too!
Ingredients
1/2 kg prawns
Salt to taste
1 tbsp chilly powder
1/4 tsp turmeric powder
4 cloves garlic freshly crushed
Small piece ginger freshly crushed
1 n 1/2 cup coconut
4 to 5 tbsp coconut oil
Lots of curry leaves
1/2 cup water
Method
Boil prawns with chilly powder,salt,turmeric,ginger garlic and some curry leaves.Also add water.
When water is almost to dry add the coconut and mix well.Now the coconut is well coated with masalas.
Make the flame to medium high,pour coconut oil and add curry leaves.Start stir frying it.
Lower the flame when it's hot enough.Now stir fry and roast the prawns until you get that desired color and texture.
Leave it to cool a little.so that you will get that dry crispy coconut.
Note :
If you like it more spicy add some more chilly powder after adding coconut.
Along with coconut you can also add powdered fennel here.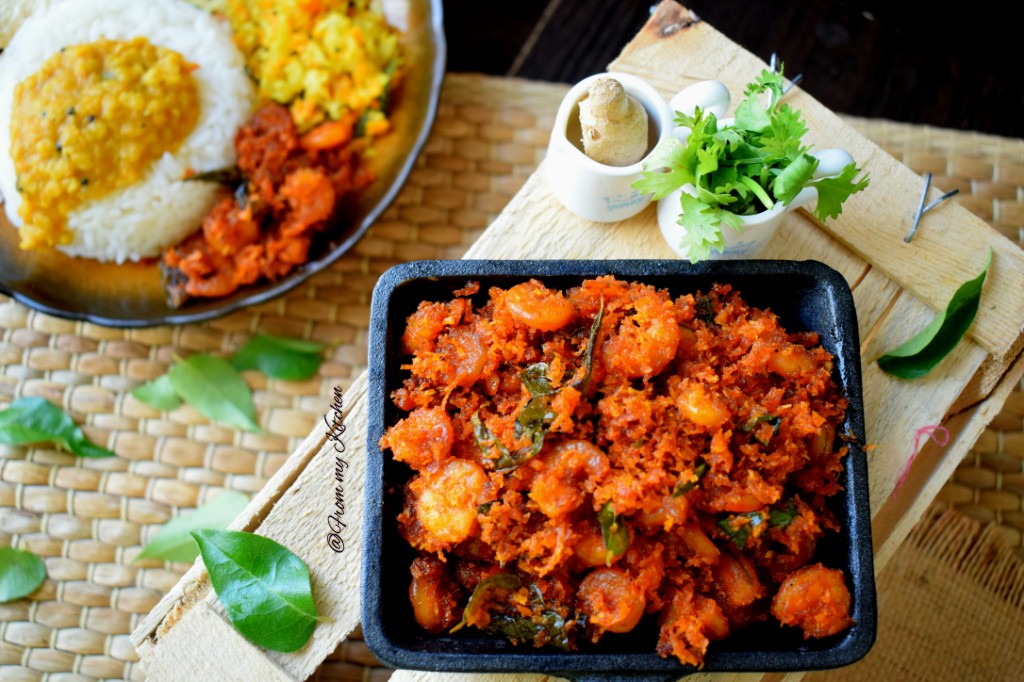 Prawn lovers this is to die for!Make it and devour!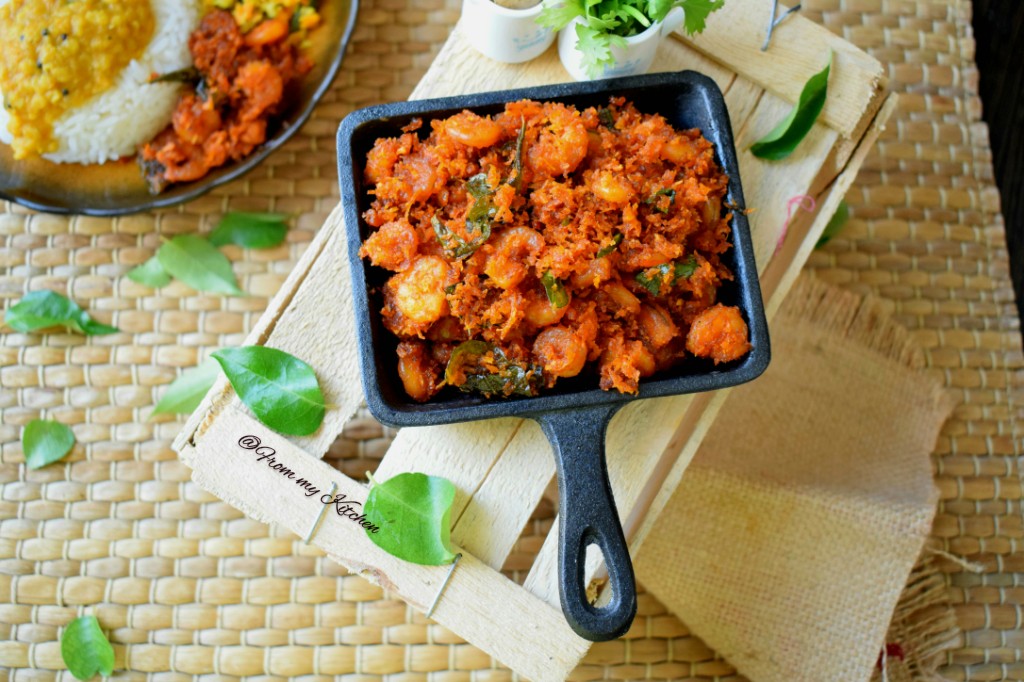 Happy Cooking!