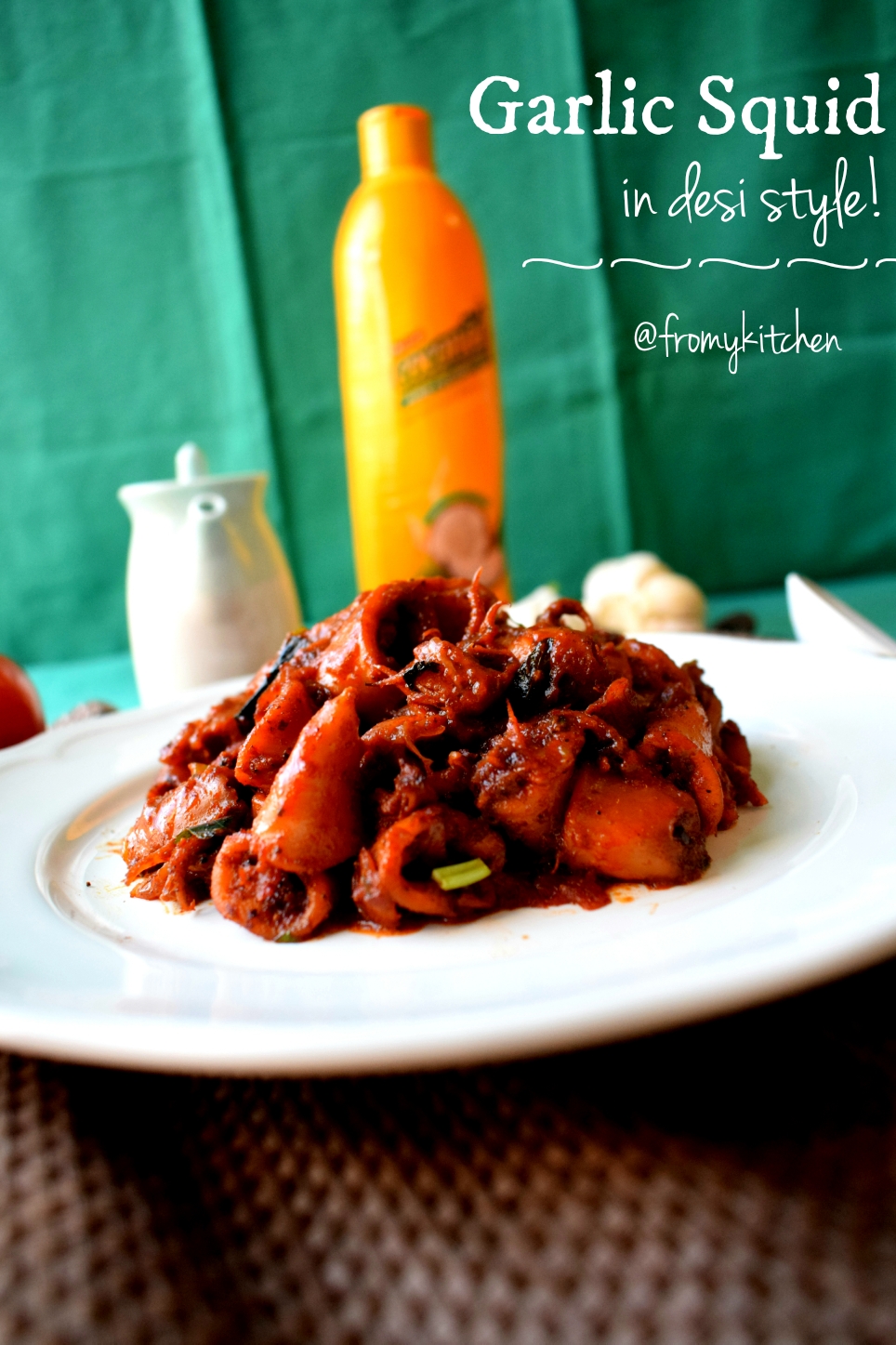 This Squid recipe is finger licking good!Soft and chewy calamari coated in spicy garlic and tomato based gravy is a must try!I just love that heavenly aroma it releases while cooking seafood!My most favorite is crab in this category!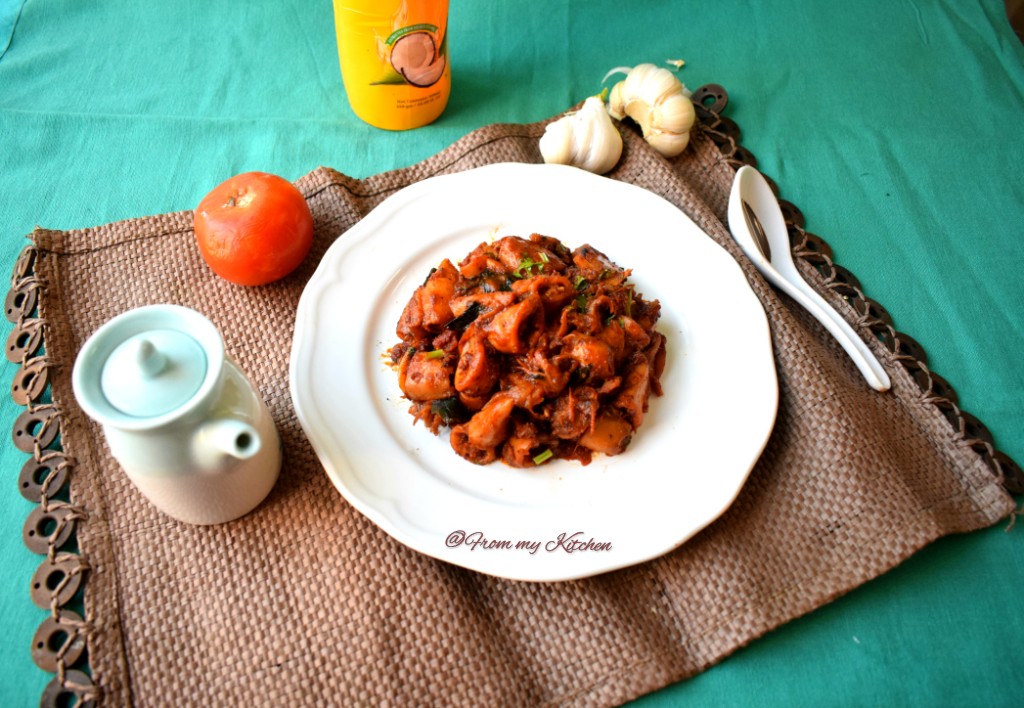 But here other than prawns my hubby doesn't eat any other seafood.So all these are occasional guests in my home that too when I'm craving.We used to buy fish for kids, that's all!Riz used to have squid first, but nowadays stopped that too, how sad!So the advantage here is if I buy 1/2 kg will cook all at once, then me and Kashif just sit and finish it all!He too has same taste like his pappa, not too much fond of all these, but he ate this one!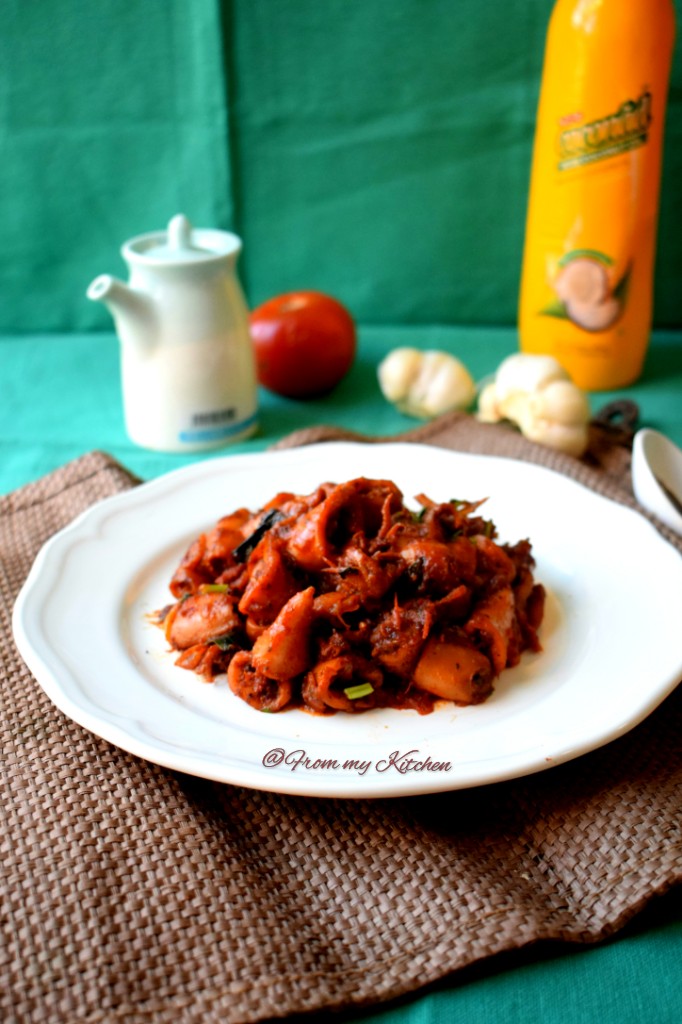 The recipe is very simple,I had it with chapathi and the combination was killer!Hopping to the recipe!
Ingredients
1/2 kg squid
2 small tomatoes
1 tbsp tomato paste(optl)this is for nice red color
3 cloves garlic
1 tbsp chilly powder
Salt to taste
1/4 cup water
Some curry leaves
To Fry
4 tbsp Coconut oil
Curry leaves
1 green chilly slit
6 to 8 cloves garlic sliced
1 green chilly slit
Method
Boil the squid with the above-listed ingredients.I put it in a pressure cooker((2 whistles) to make it soft.
If there is too much water, simmer a little and take out the squid and preserve the stock for later use.
In an iron kadai pour coconut oil, Add the curry leaves and sliced garlic.Fry until it releases its heavenly aroma.
Now add the drained squid and fry it.Add some coriander leaves in between.
 Pour the preserved stock and simmer it on high flame until you get a thick semi coated gravy.Drizzle a tsp of coconut oil and some more curry leaves and switch off the flame.Amazingly scrumptious Squid Garlic is ready to dig in!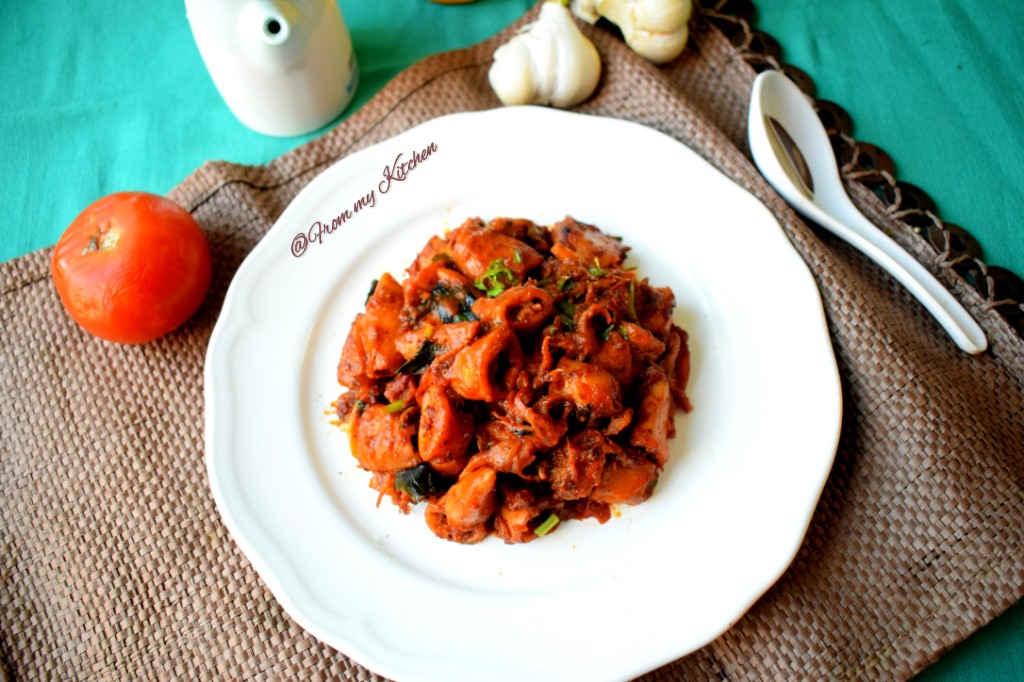 Happy Cooking!