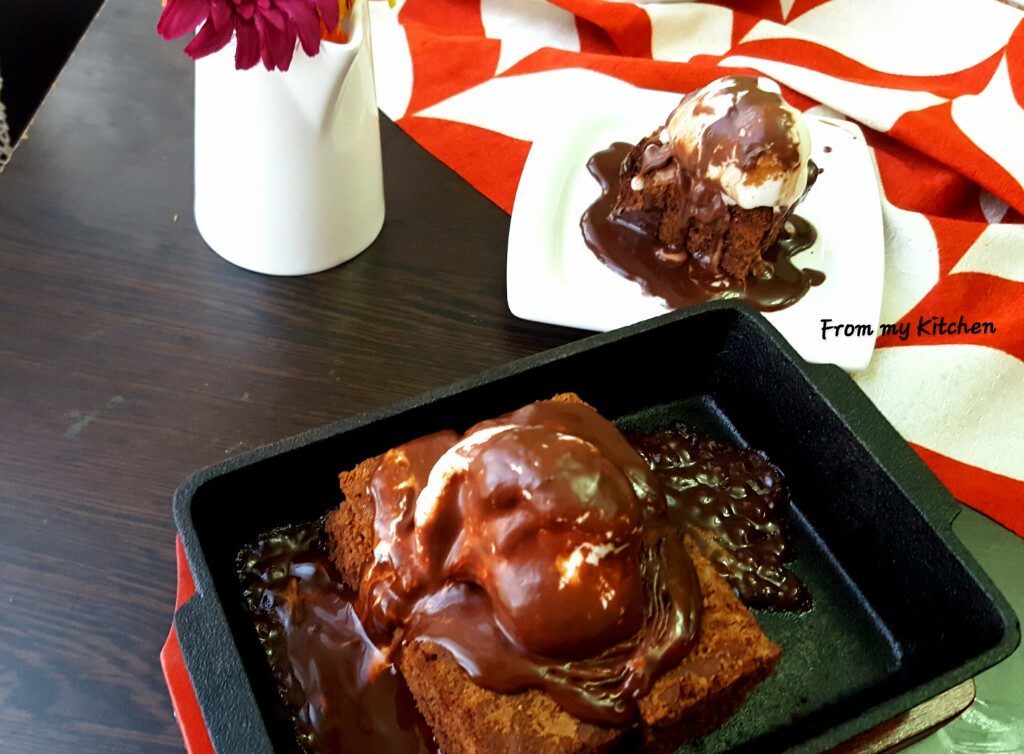 Yup sizzling brownieeee!!This was what i fell in love with when last time i went for vacation!Really that chocolaty brownie with cold ice cream and that hot chocolate sauce!Oh my goodness!I wish like having it now!But it was all over!hehe!Yes this one is again a pending post which i'm eagerly waiting to post!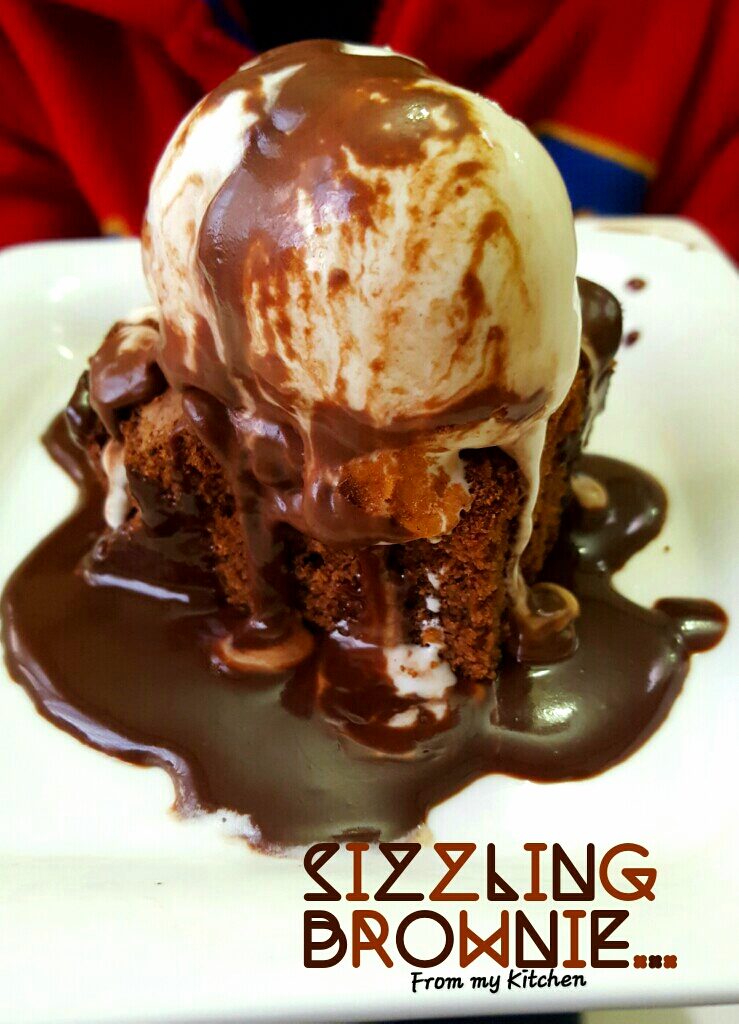 The sizzling picture is not so tempting but look at this!hehe!No worries if you don't have a sizzler plate…Serve it when cake is still warm top it with ice cream and pour that hot chocolate ganache on top.It was heavenly and sinful!Really very hard for me to take pictures of this most decadent dessert.My kids were hoping around me!hehe!Actually it was some leftover brownies which i served for my guests!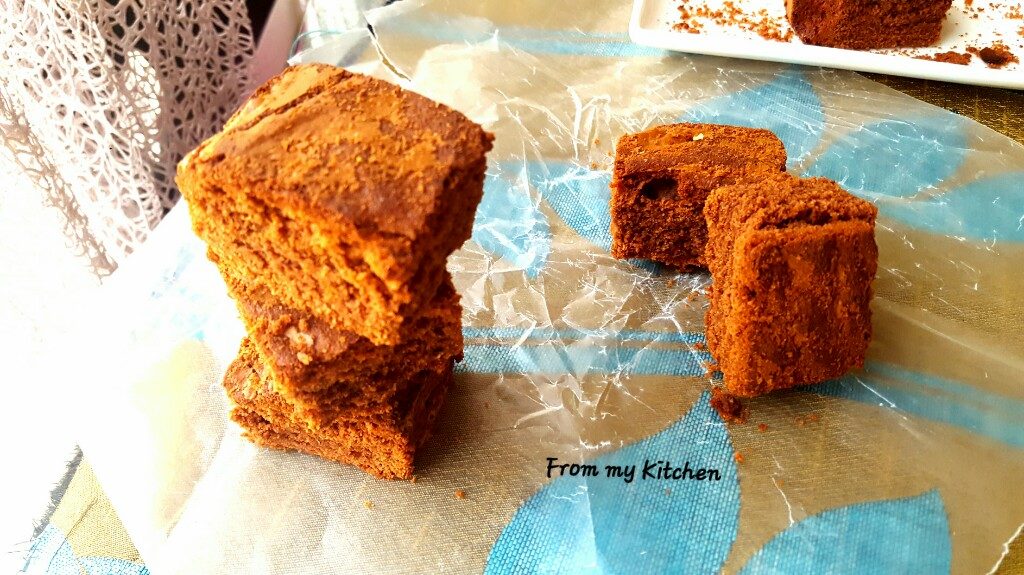 I think this is the most simplest and heavenly dessert you can make!If you have a surprise guest choose this as a dessert and i'm sure both you and the guest will love you for this!hehe!Only u need to do is bake the cake.And you all know making ganache is so simple.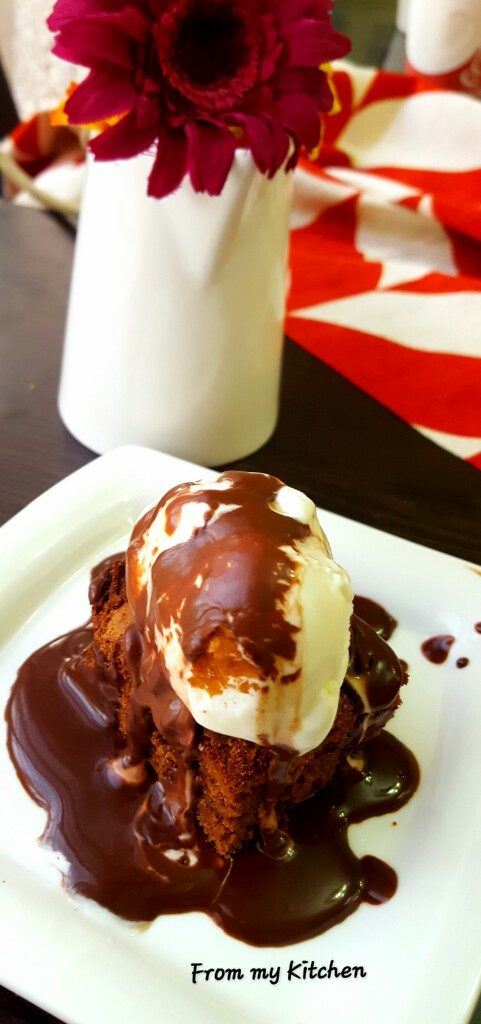 Over to recipe
For Brownie
135 gram Unsalted Butter, at room temperature
180 grm of semi sweet Chocolate, melted
1 Cup of Powdered Sugar
2 tsp of Vanilla Extract
¼ tsp of Salt
1 Tbsp Cocoa Powder
2 Large Eggs
2 Tbsp of warm Water
1 tsp of Instant Espresso Powder
2/3 Cup of All Purpose Flour
For Ganache
200 gm(1 cup )cooking chocolate
100 gm(1/2 cup) fresh cream or whipping cream
Vanilla Ice cream for topping
Method
1) Preheat oven to 180 degree Spray square pan with non stick cooking spray and lay the bottom with parchment paper. Set aside.
2) In a small cup mix together the warm water with the instant espresso powder, set aside.(if you don't like skip it)
3) In a large bowl whisk together the sugar and butter until fluffy. Add the eggs, vanilla extract and espresso mixture. Beat until all is combined.
4) Add the melted chocolate and whisk, add the dry ingredients and mix everything together until it's incorporated but don't over mix.
5) Pour batter into your prepared pan and bake for about 40 to 45 minutes or until when a toothpick inserted in the middle comes out with moist crumbs but not wet batter.
For Ganache
In a sauce pan heat the cream when it starts to bubble switch of the flame and mix it with the chocolate.Stir until its completely melted.Pour it over the prepared cake platter and serve immediately.
Note:If you are serving it in sizzling plate make sure to heat your pan before serving.
If you don't have a sizzling plate serve a medium size brownie on a platter top it with ice cream and pour hot chocolate ganache on top.(Serve the cake when its still warm)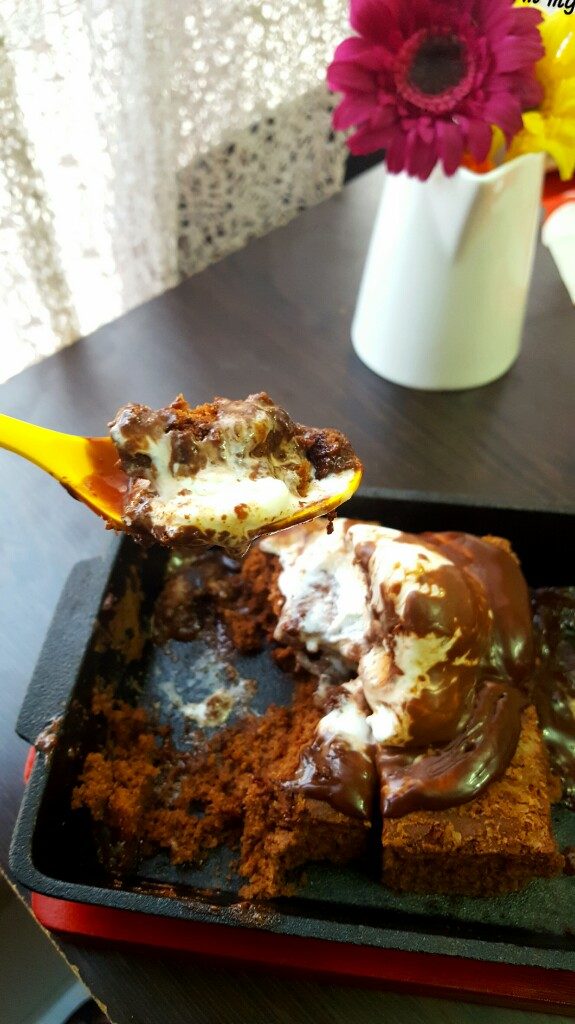 It was really a delish,melt in mouth texture with that hot and silky ganache ,fudgy brownie and that cold ice-cream!Combination like match made in heaven!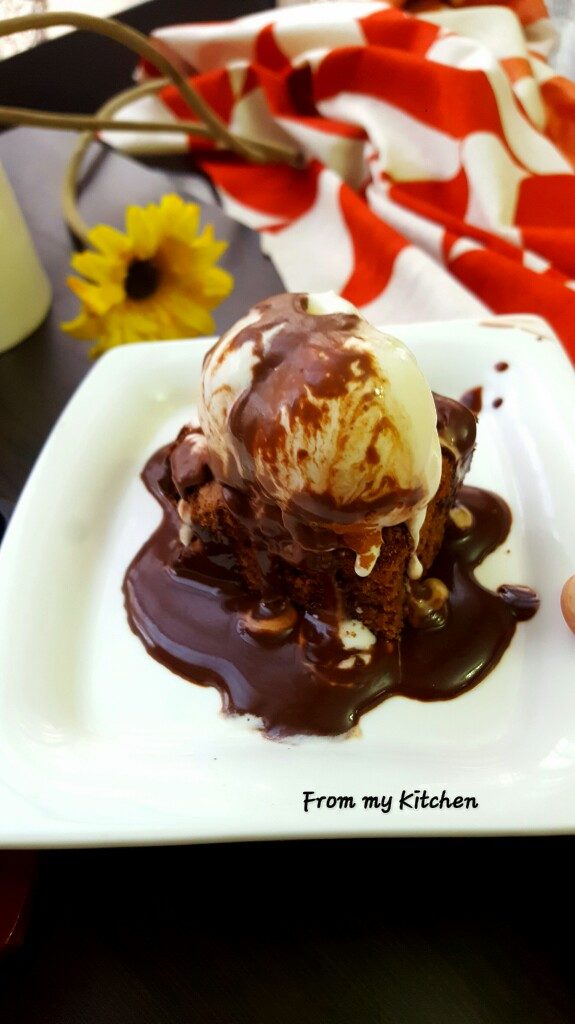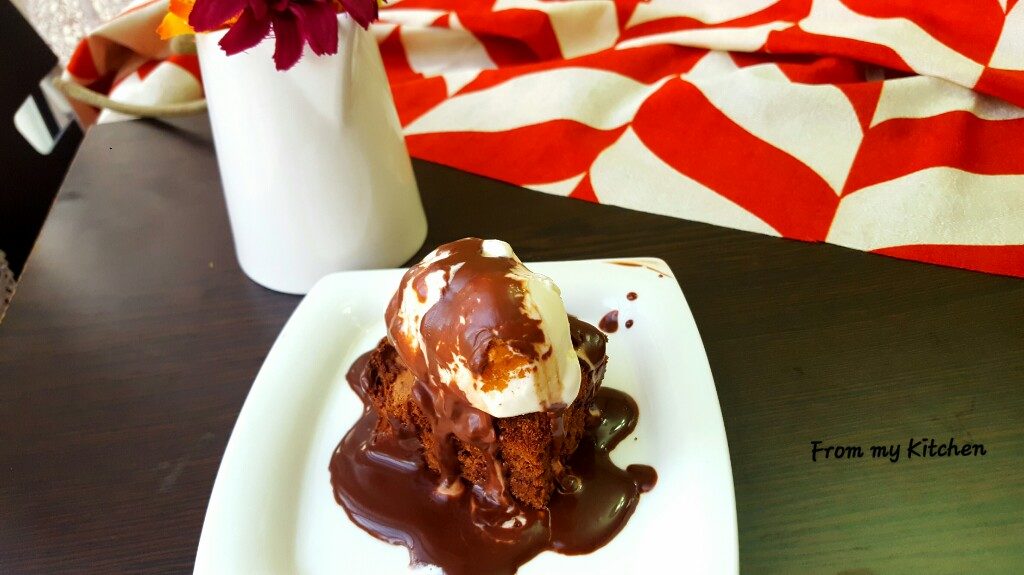 Dig in….Try it!
Happy Baking!
Brownie recipe adapted from :Laura in the Kitchen
Here is the sizzling video!