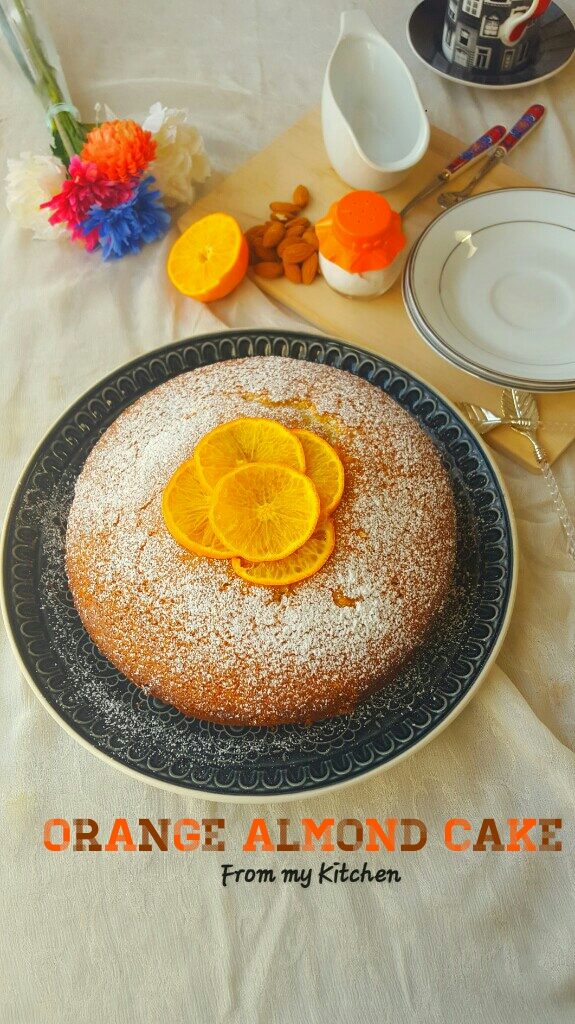 The refreshing aroma and flavor of orange and that slight crunchiness from almonds makes this cake perfect with a cup of tea.Orange and almond a great combo together. Its very simple to make and an easy goer for your kids.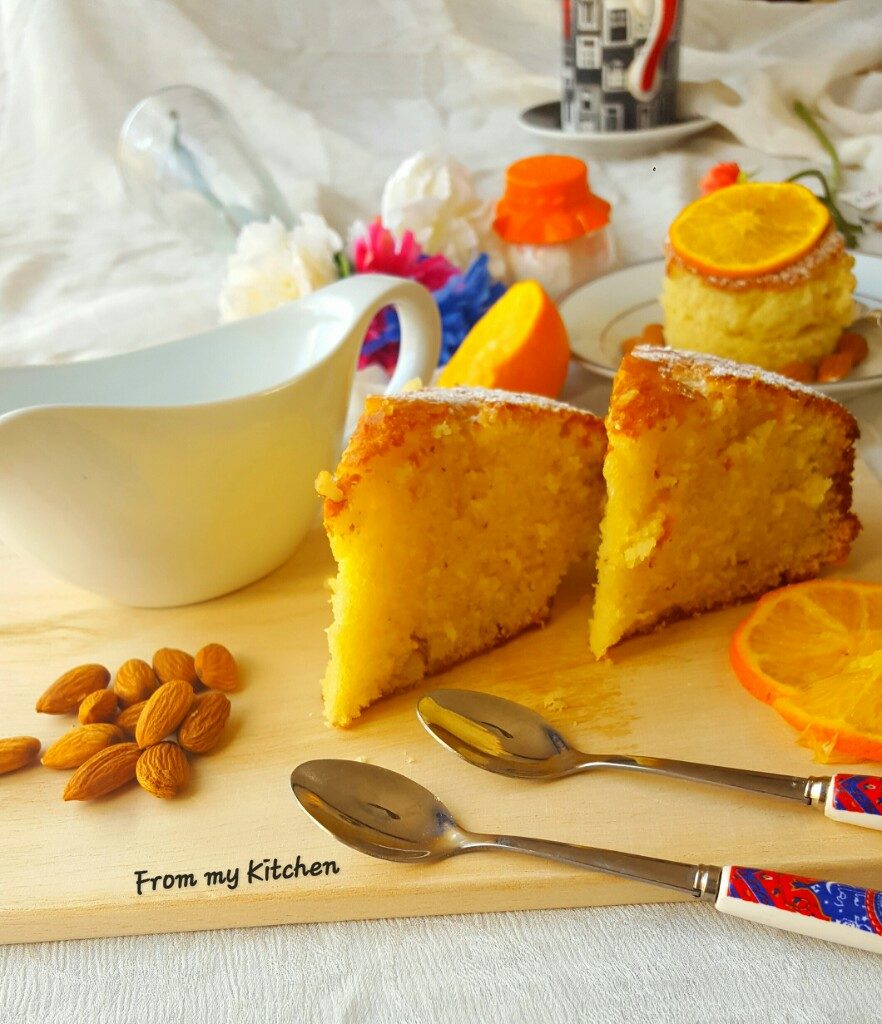 You can see how pillowy soft it is and you will get that texture of almond in each bite as i sued almond powder too in this cake.If you don't have almond powder ,(in this cake) you can ground it to a powder and use.It has great flavors of almond,vanilla and the refreshing taste from oranges.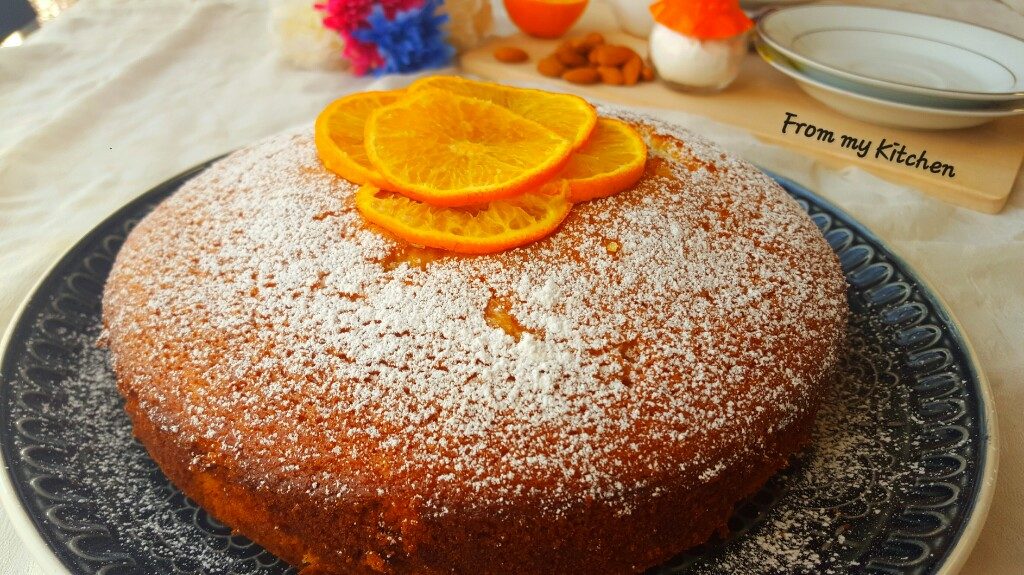 I used to say that Kashif is not a big fan of such cakes .What he always prefers is a chocolate flavored ones,but to my surprise, this one he loved it and enjoyed. He wanted it in his tiffin box and i was so glad to hear that.Let this be a start for him to eat other flavored cake too. hehe!!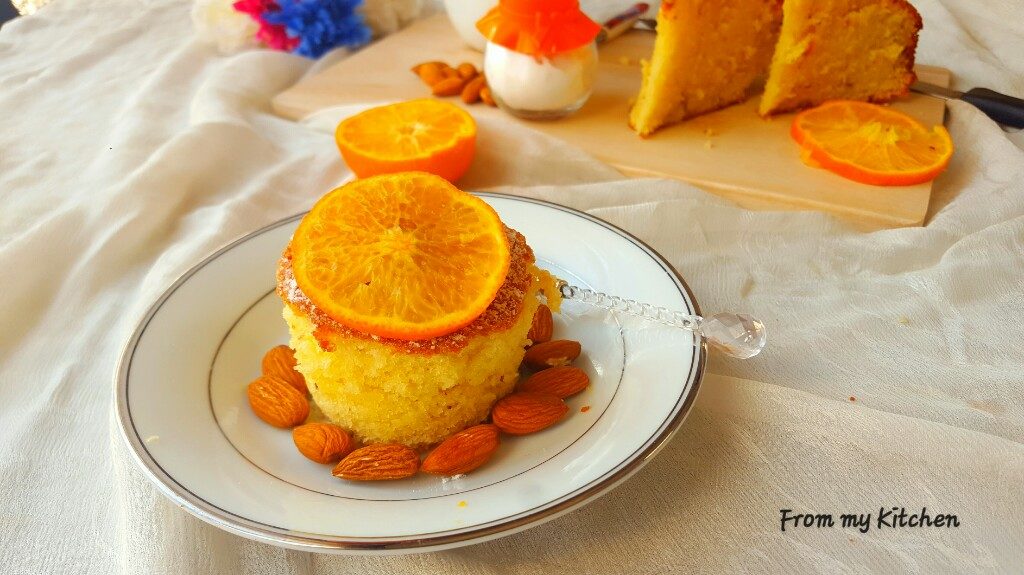 It includes orange zest and juice along with almond powder and crushed almond.Over to the recipe
Ingredients
1 1/2 cups All purpose flour
1/2 cup powdered almond /almond powder
2 tsp baking powder
1/4 tsp salt
1 n 1/2 cup powdered sugar
1/2 cup Orange juice
1/2 cup milk
1/2 cup oil
3 eggs
2 tsp orange zest
10 to 15 almonds chopped or crushed
Method
Preheat the oven to 180 degree
No need of electric blender here. Hand-whisk is fine.
Mix together 1/2 cup milk and 1/2 cup orange juice,keep it aside.
In a large bowl mix together dry ingredients like flour,almond powder,salt and baking powder
In another bowl whisk 3 eggs and powdered sugar until well incorporated
Now add oil and mix.
Gently fold in the dry ingredients and milk mix in two addition and mix well until incorporated
Add Vanilla essence crushed almonds and orange zest mix well.
Bake it for 40 minutes or until toothpick inserted comes out clean,
Notes : If you don't want the cake to be too sweet cut out 2 to 3 tbsp sugar.Also if you are not using almond powder replace it with flour.(but that will give a texture to your cake)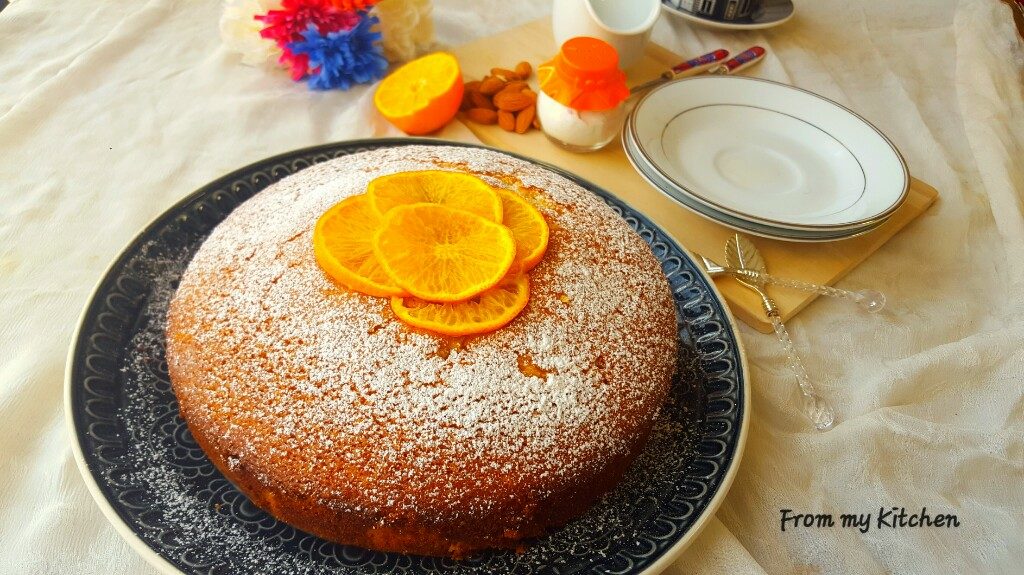 Enjoy with your morning or evening tea or as a brunch,or pack it for kids tiff-in box…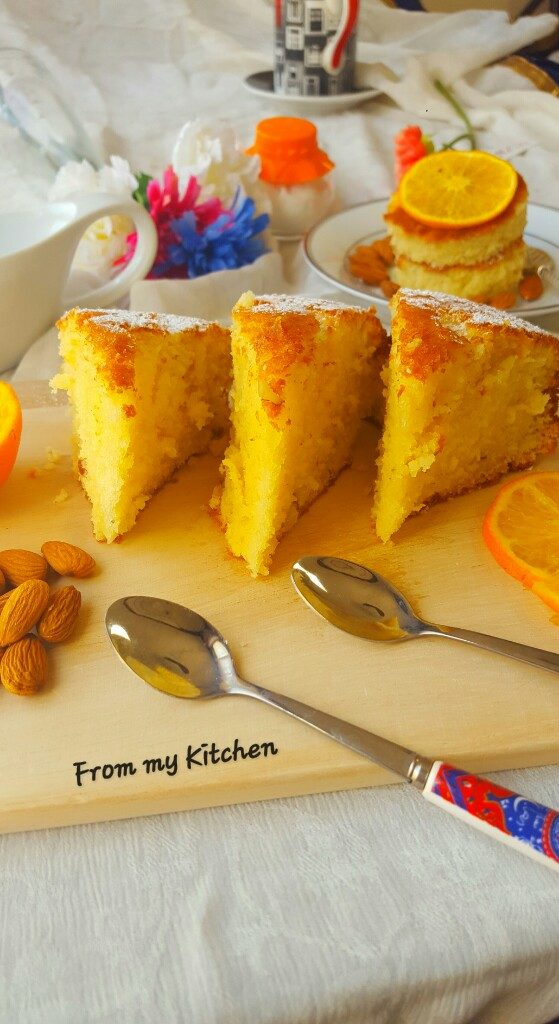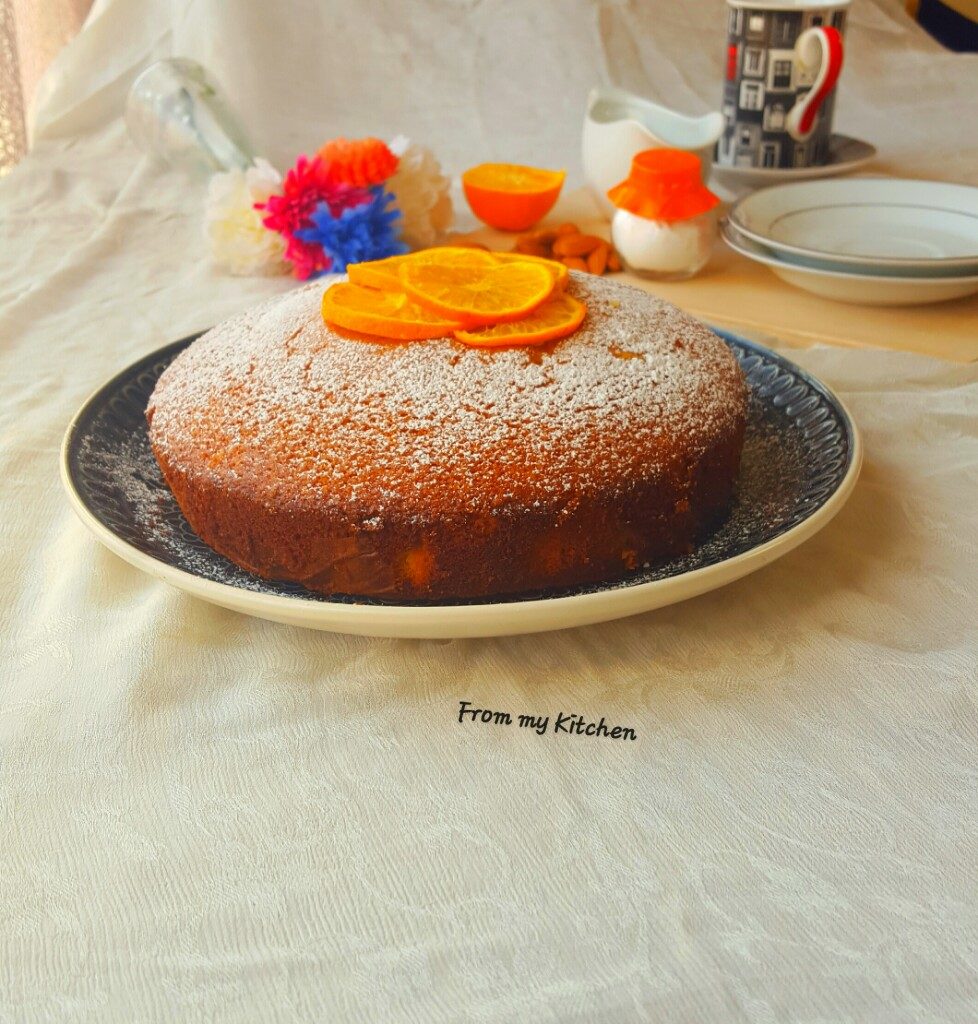 Hope you guys will like it!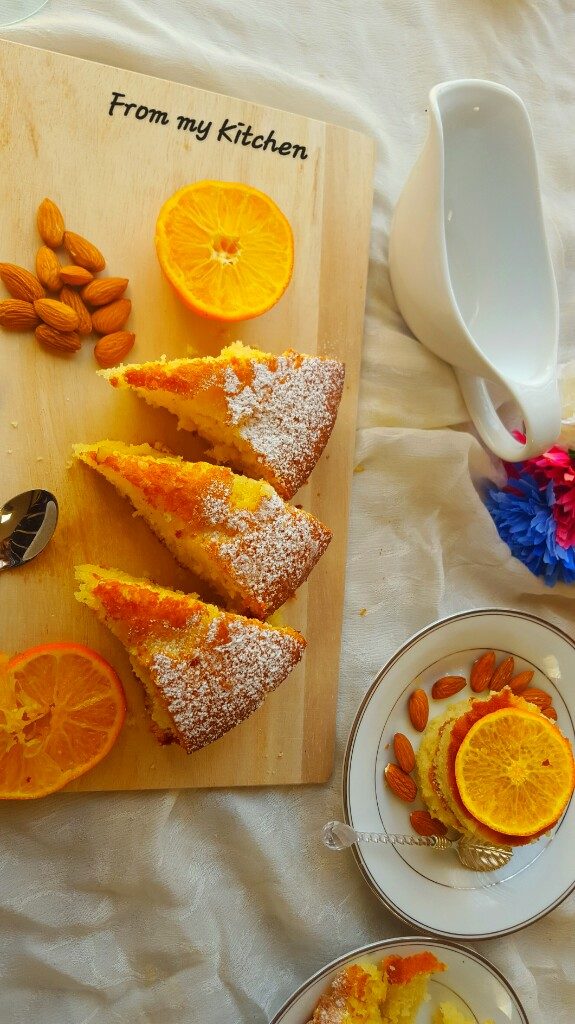 Relish!!