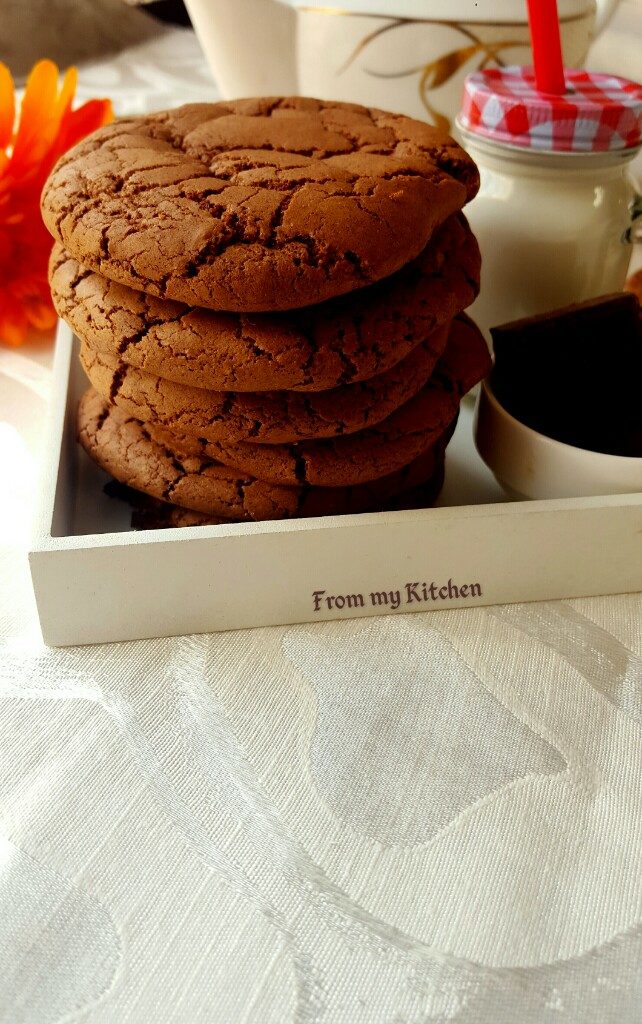 The chewy,chocolaty deliciousness that everyone should die for ! Brookies is brownie+cookies! Yay! Nothing can be better than this for the chocolate lovers!Slightly crispy crust and cakey chew soft center makes this cookie super yum!The perfect way to relish it is with a cup of milk.
Schools have been closed after final exam and its time to treat the kids as how they want. Kashif wants something chocolaty and sweet after his meal and he was insisting me to bake something!At-last i made these beauties.I have 2 more chocolate cookies on the blog like
Mexican Hot chocolate cookie
and
Triple chocolate cookie
.Frankly more than triple chocolate i love this one!Pure bliss of having chocolate!

Brookies are of two types , one is brownie batter baking like a cookie and the other one is brownie and cookie baking together.That means a layer of cookie and a layer of brownie baking in a same square pan.That may be a real indulgence!Next time will try that for sure!For the time being i need a simple and chocolaty something that kids could enjoy so tried this!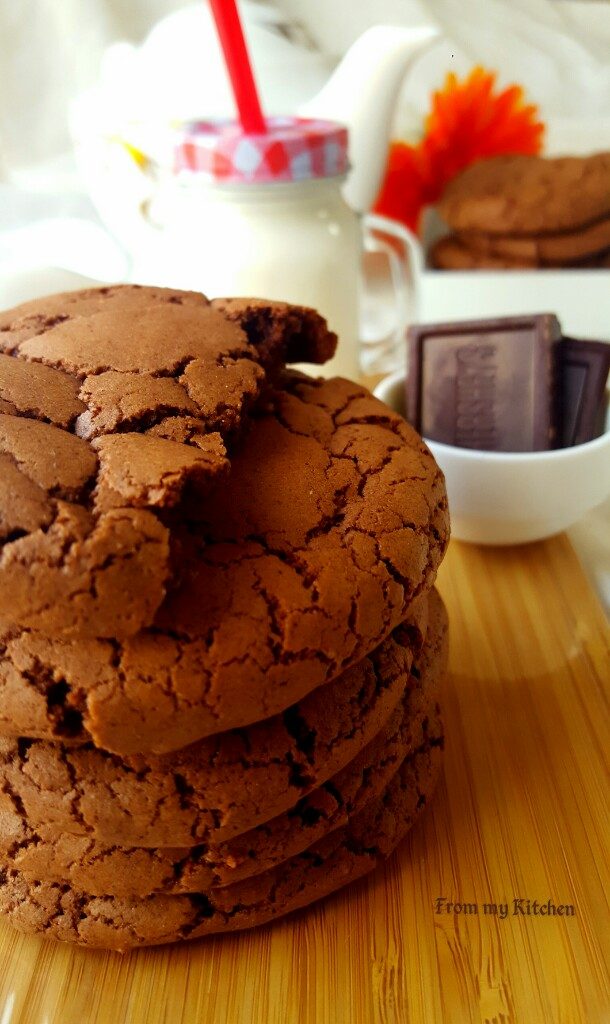 Treat your kids during this holiday by making some cute and tiny things for them which they are really glad to dig in!!🙂🙂You can check here for kids friendly recipes.
Ingredients
1 cup all purpose flour
2 tbsp cocoa powder
1 tsp baking powder
1 cup powdered sugar
20 grams butter
1/4 cup chocolate chips
2 eggs
2 tbs walnut (optl)
1 tsp vanilla essence
Method
In a heat proof bowl melt chocolate and butter together and keep it aside(microwave it)
Sieve together dry ingredients and keep it aside.
In a large bowl beat together eggs and powdered sugar until fluffy.
Add vanilla essence and the melted chocolate in the egg mix and beat well.
Then gently fold in the dry ingredients or beat lightly until everything is mixed up.
The batter will not be thick like a cookie dough.You have to chill it for 1/2 to 1 hour until the dough is firm and solidified.(i freeze it for 45 minutes.It should be firm on touch)
Preheat the oven to 180 degree.
Scoop out equal size of the batter with the help of an ice-cream scooper and place it on a parchment lined baking sheet by leaving 2 inch space between each cookies.
Bake it for 15 to 18 minutes at 180 degree.
You can also serve this hot with a scoop of vanilla ice cream.
Notes: This cookie will stick to the bottom so don't forget to line baking paper .
Don't bake it more than 20 minutes it will get very hard.It will be soft when its out form the oven,but don't worry it will firm up.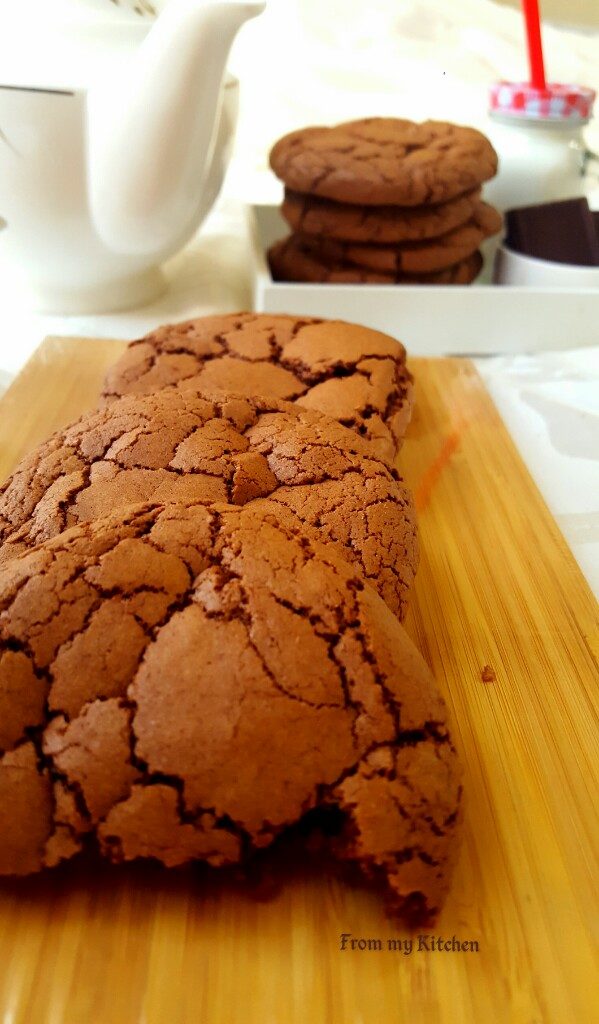 This is such an amazing combination of textures and flavors like crunchy,soft,chewy and chocolaty goodness that everyone will love to have it!