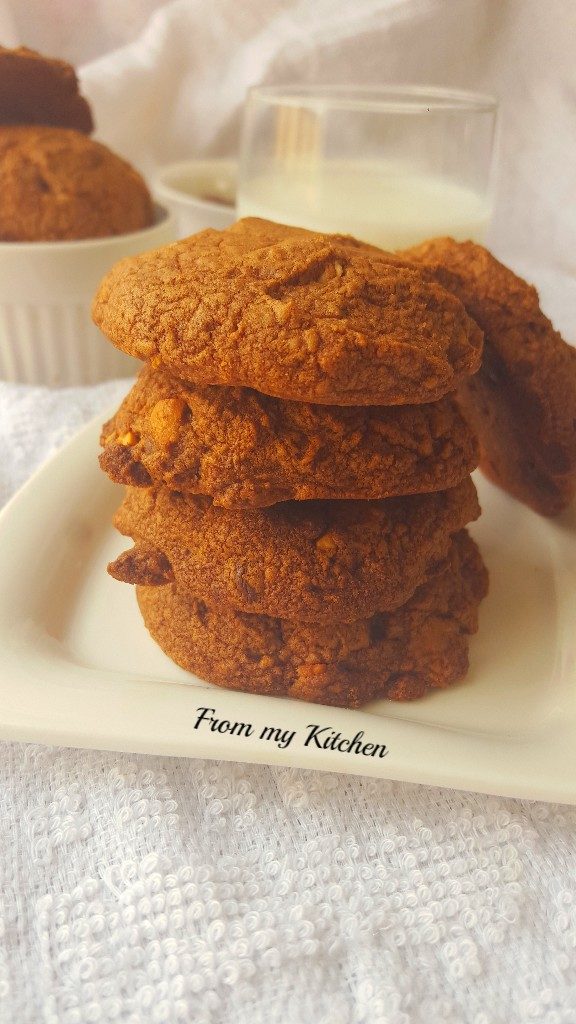 Again Chocolate from my side!That too triple!Hehe!A cookie that has 3 forms of chocolates in itI!Indulge in this rich chocolate flavoured cookie with a crispy sides and soft gooey center!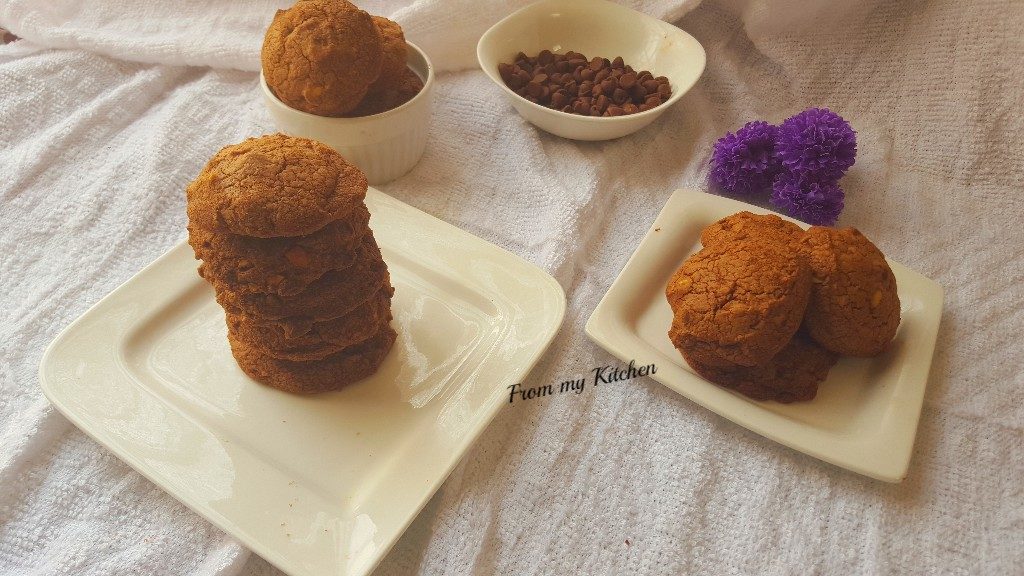 Are you craving for some chocolate cookies?Here is the right recipe!As I said anything chocolatey is always a hit !Especially for Kashif my son!I don't know if any one in this world can say no to chocolates!It has such an irresistible taste that both kids and adults go crazy!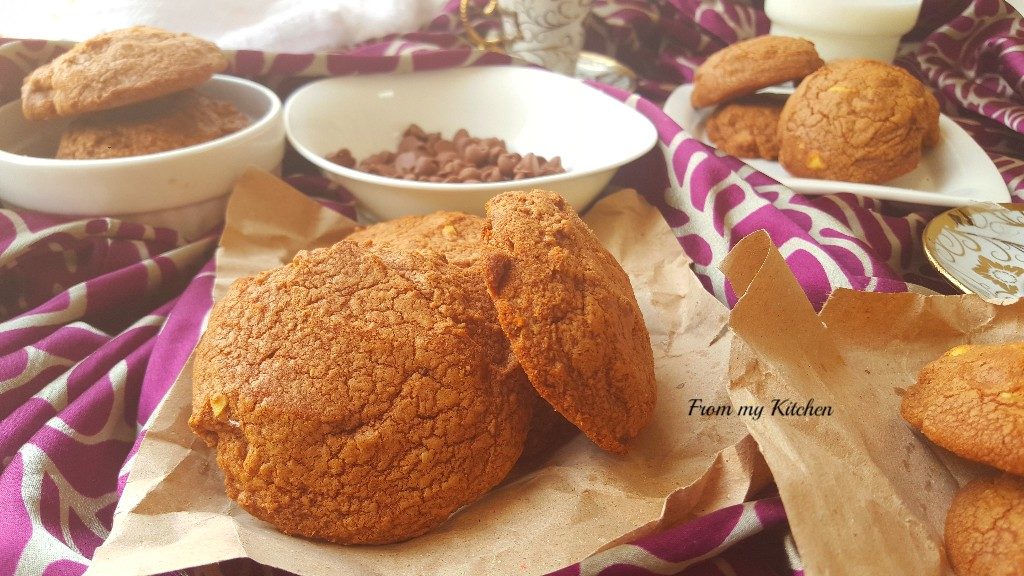 In the batter of a cookie we are adding melted chocolate,chocolate chips and cocoa!So this is a triple chocolate cookie!Over to recipe!
Ingredients
1 1/2 cup flour
2 tbsp cocoa
1/2 tspn baking powder
1/2 cup(100 gram) butter
1/2 cup powdered or castor sugar
1 egg
1 tspn vanilla essence
5 tbsp melted chocolate
1/2 cup chocolate chip
1/4 cup nuts crushed
Method
Preheat the oven to 180 degree
Cream together butter and sugar until light.
Add egg,vanilla and beat.
Add melted chocolate and beat
Mix dry ingredients and fold in to the batter.
Add chocolate chips and nuts and mix well.If the batter is too stiff add 1 tbsp milk and mix
With the help of an ice cream scoop scoop out the batter on the baking tray and bake it for 10 to 12 minutes.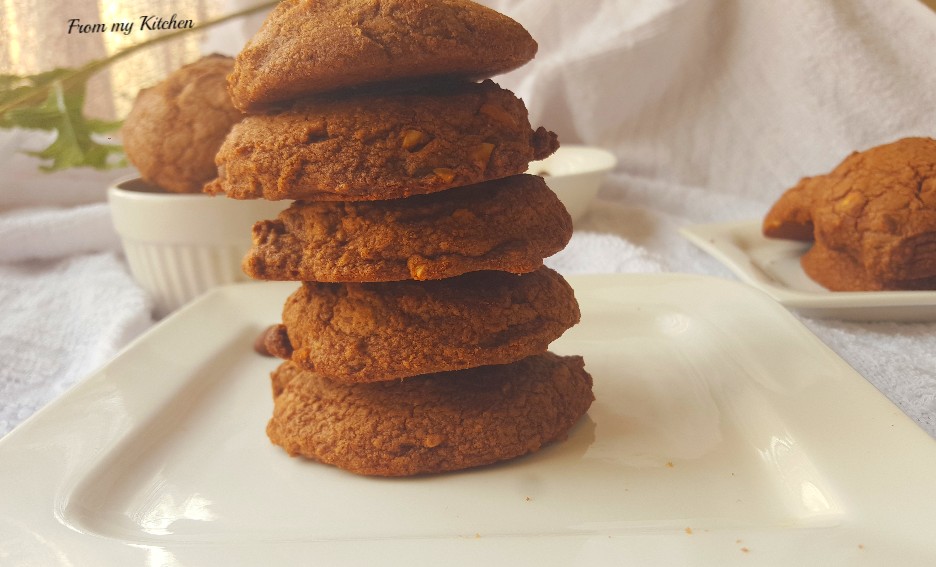 Have it when it's warm and i bet you can't eat just one!!Do try it and let me know how it turns out for you! The aroma while baking was divine!!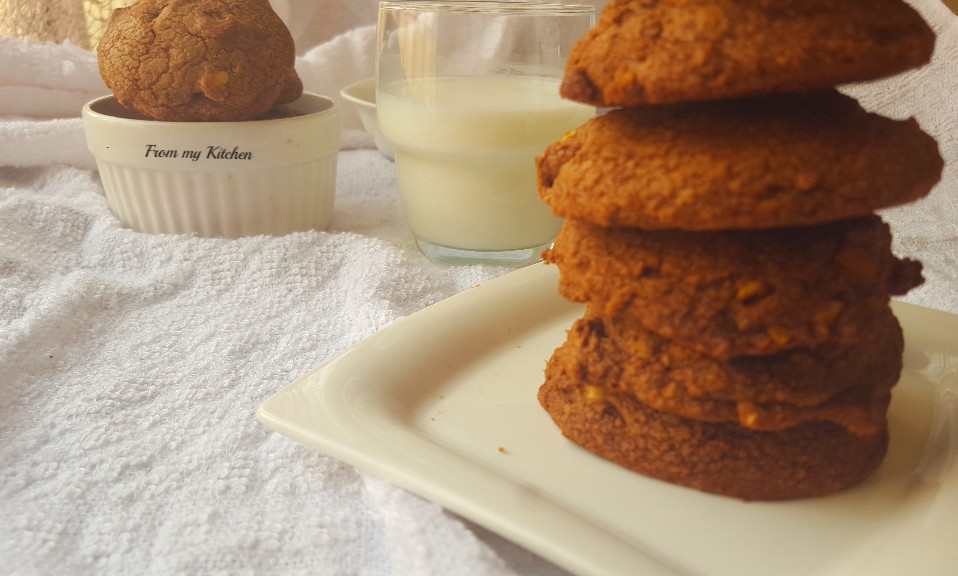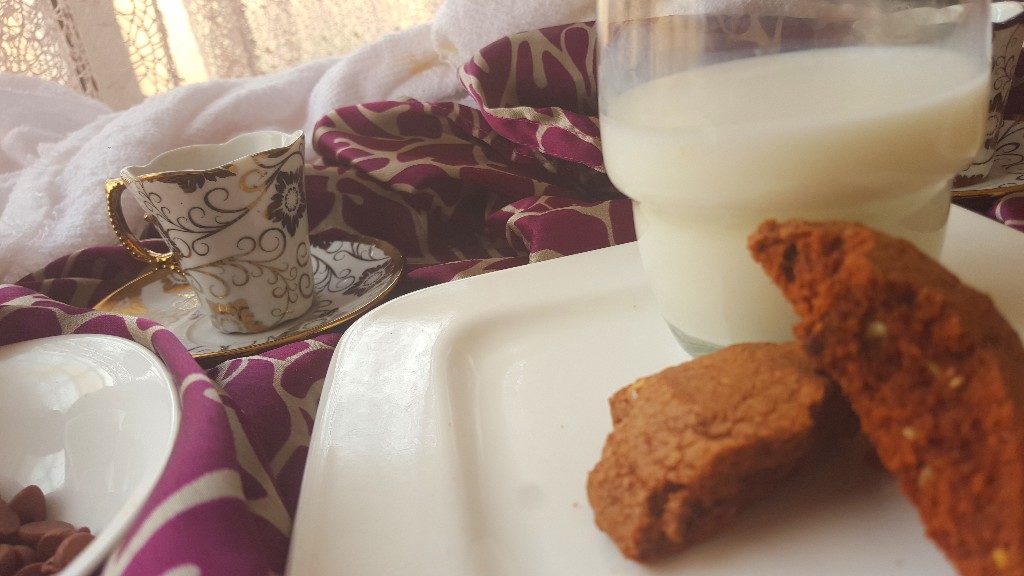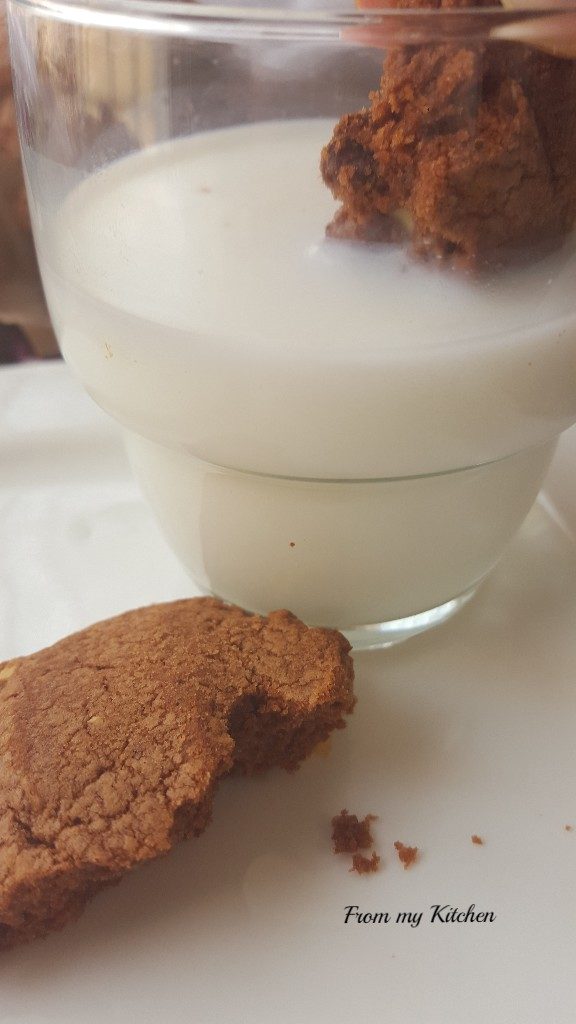 Dip in milk and enjoy!