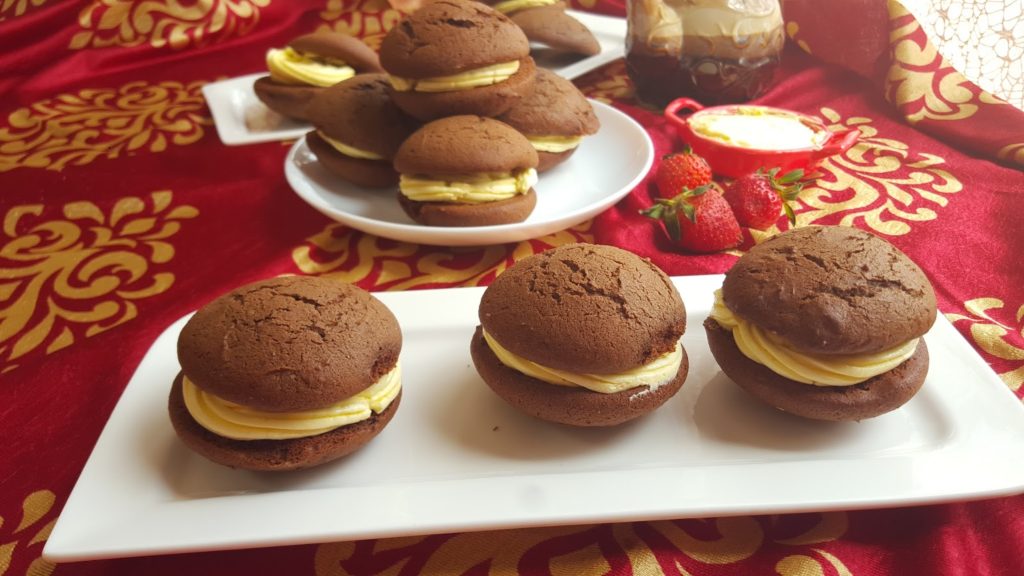 Whoopie pie is considered as either pie,cookie or cake. It is made of 2 round dome shaped pieces of cakes with a creamy filling sandwiched between them.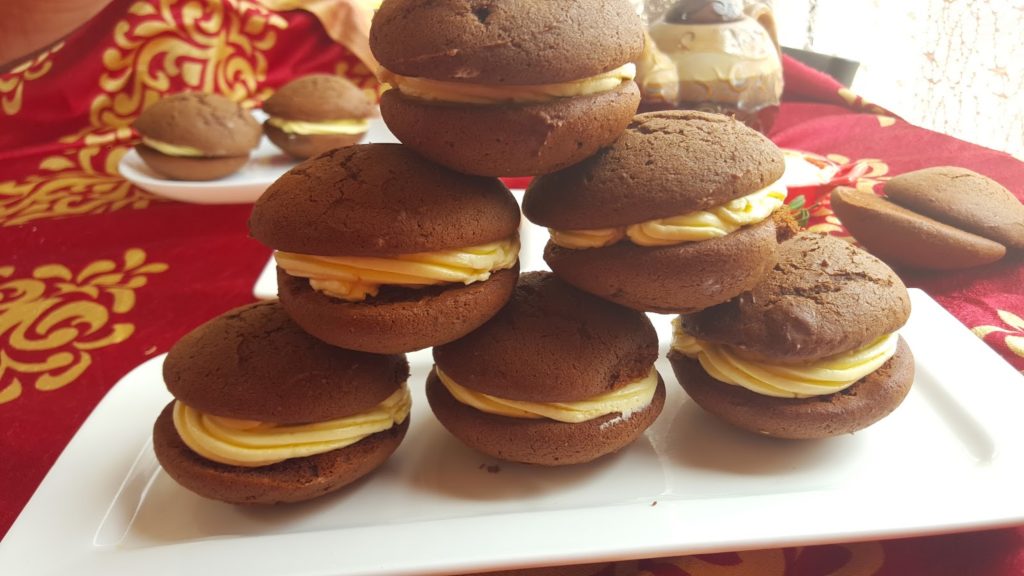 They are easy to carry and perfect for kids lunch and kitty party!No mess as it is in the form of sandwich cookie.They are soft in the center and the butter cream frosting makes it more yummier!It looks like chocolate burger isn't it?hehe!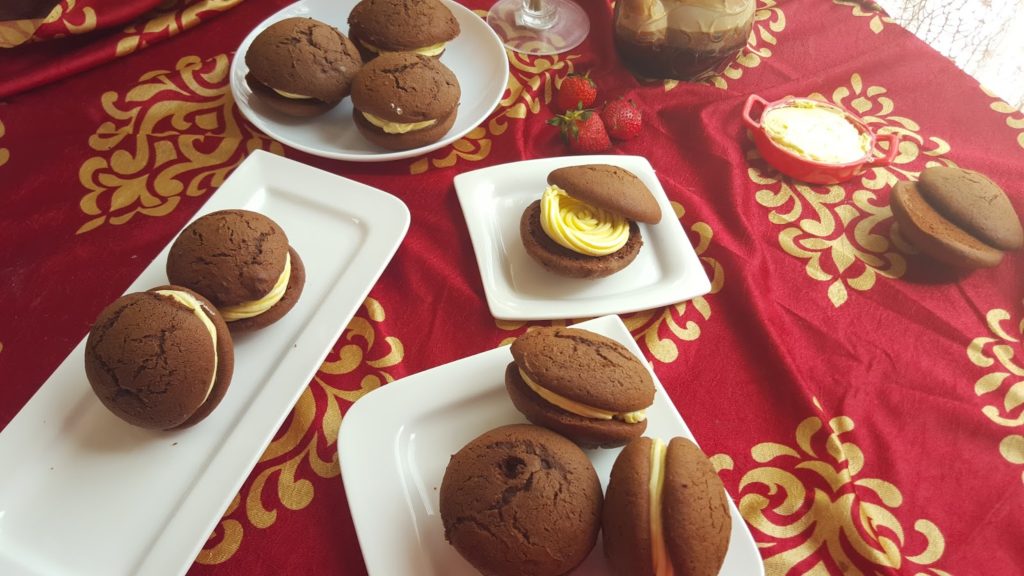 To prepare this . the batter is same like a moist chocolate cake batter.Then with the help of an ice cream scoop scoop it out and arrange it on baking tray and bake.When its cool completely fill it and sandwich them and use.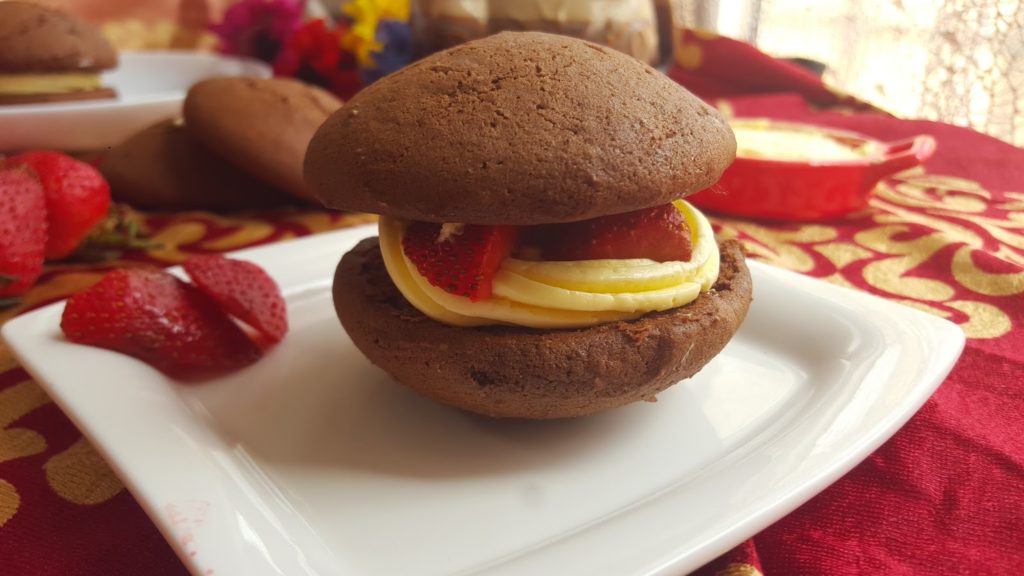 Ingredients
2 cups of All Purpose Flour
1/2 cup of Cocoa Powder
1 cup + 2 tblspn of Granulated Sugar
1/2 cup of Unsalted Butter, softened at room temperature
1 tsp of Baking Powder
1/2 tsp of Baking Soda
1/2 tsp of Salt
3/4 cup of Buttermilk
1 tsp of Vanilla Extract
For Filling
100 gram butter
25 gram cream cheese
1/2 cup whip cream
1 cup icing sugar
1 tspn vanilla essence
Method
1) Preheat your oven to 180 degrees.
2) In a bowl, mix together the flour, cocoa powder, baking powder, baking soda, salt and set aside.
3) Cream together the butter and sugar for about a minute, add the eggs and vanilla and mix for another minute or two or until the mixture is well combined.
4) Add the dry ingredients along with the buttermilk and mix just until combined.
5) take an ice cream scoop and scoop you batter on a parchment paper lined baking sheet making sure to place them a few inches apart.
6) Depending on the size of your pies, they will take anywhere between 10 to 12 minutes so keep an eye on them.
7) Allow them to cool completely.
8) To make the filling, add the cream cheese, vanilla and butter in the bowl and cream together on medium speed, cream together for 1 minutes. Add the sugar, reduce the speed to low and mix until the sugar is incorporated.Then cream it until you get that thick consistency.In this gently fold in the whipped cream and use.
Note :You can make it half the volume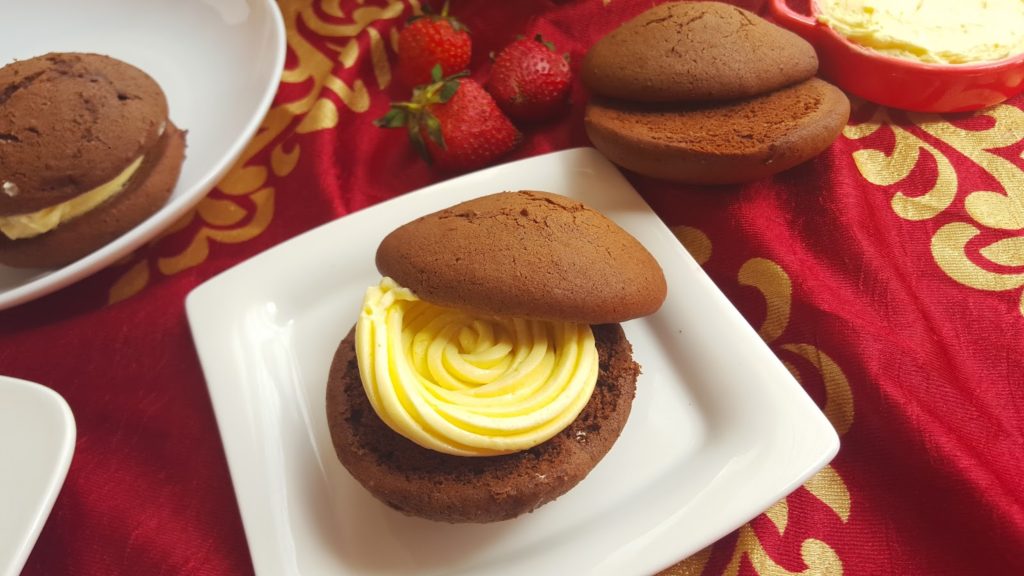 Fill your whoopie pies, dust them with a touch of powdered sugar and dig in!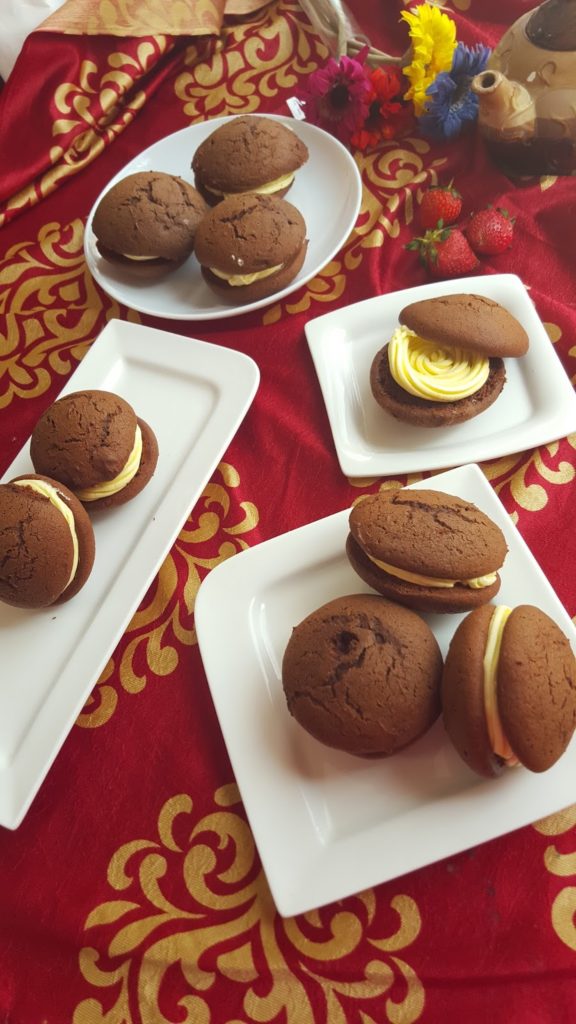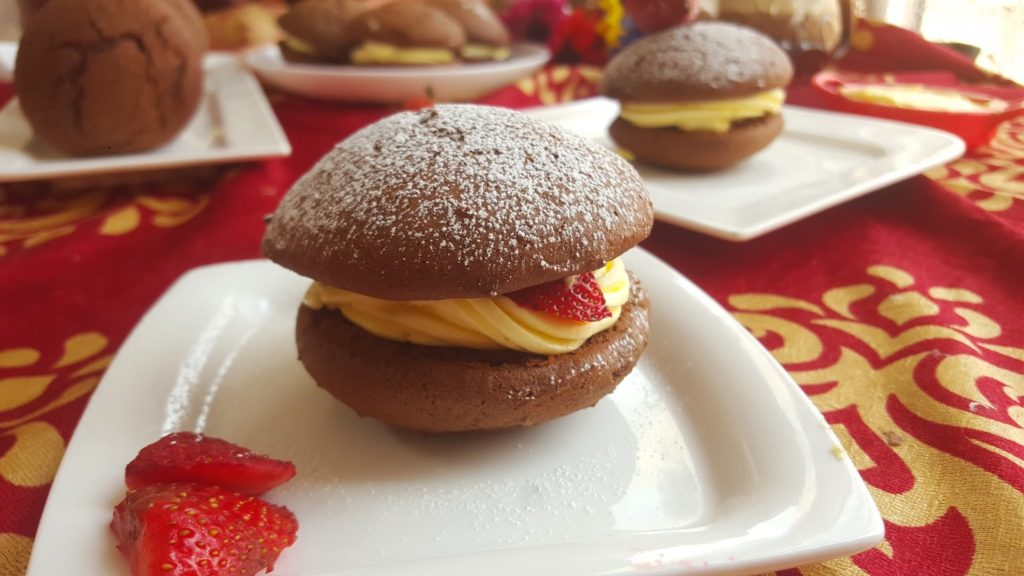 Hope your kids will love it!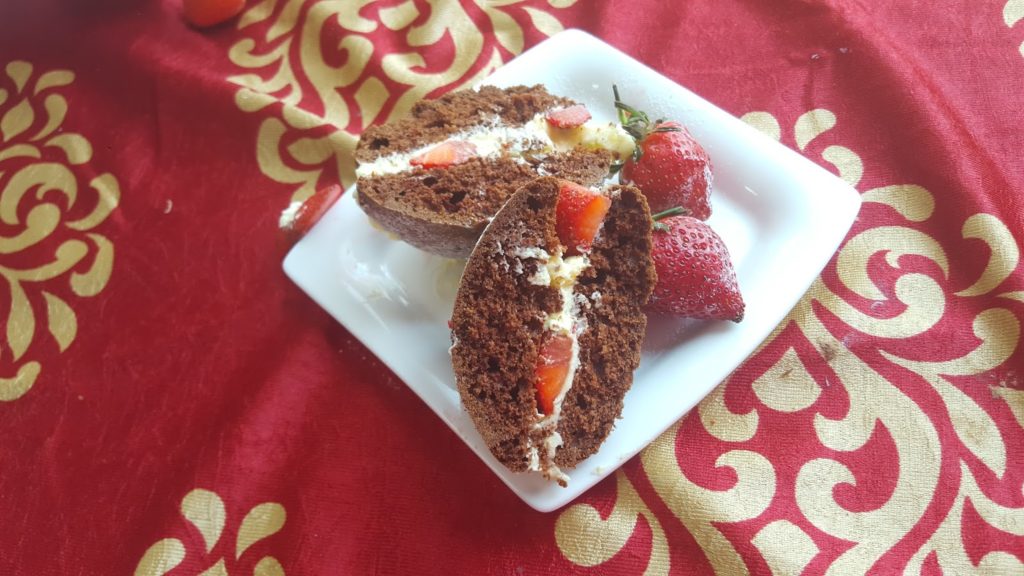 Enjoy this chocolatey yumminess with vanilla filling!