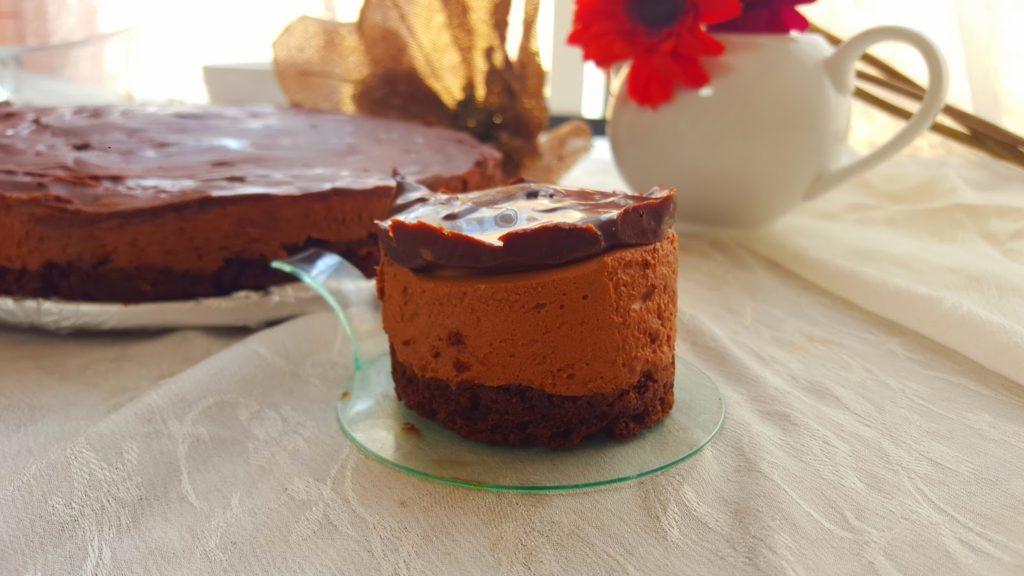 This is only for chocolate lovers!A simple yet stylish dessert.Very few ingredients with a rich chocolate flavour.Its texture is very light,fluffy,silky smooth and foamy!"Mousse" is French word for froth or foam which is very suitable here.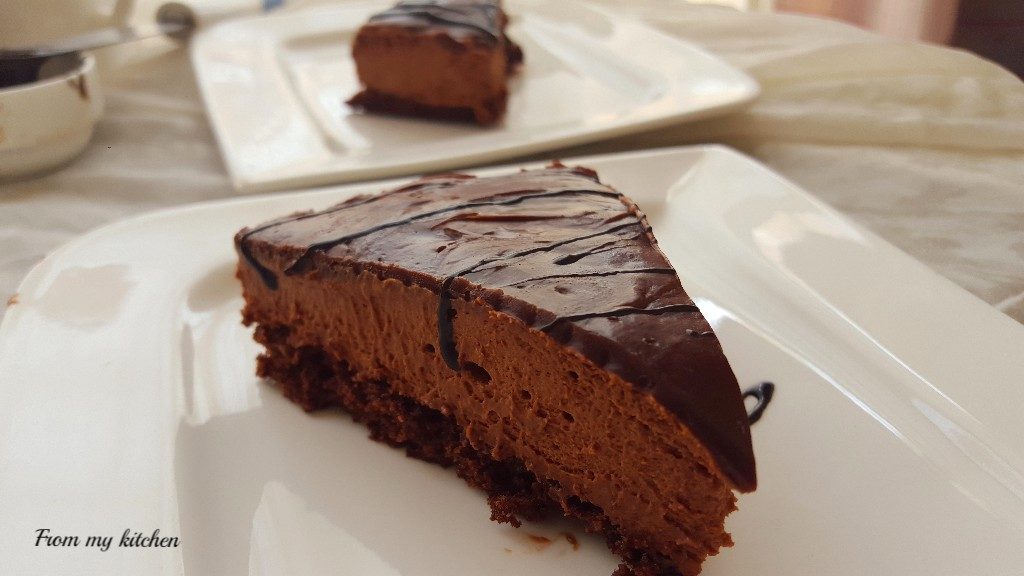 This is a surprize treat for my son after his annual exam!I know he will love it as its full of chocolates.Only a very thin layer chocolate sponge and all other things are that creamy rich chocolate and topped with chocolate ganache.Not only kids all chocolate lovers will dive in it!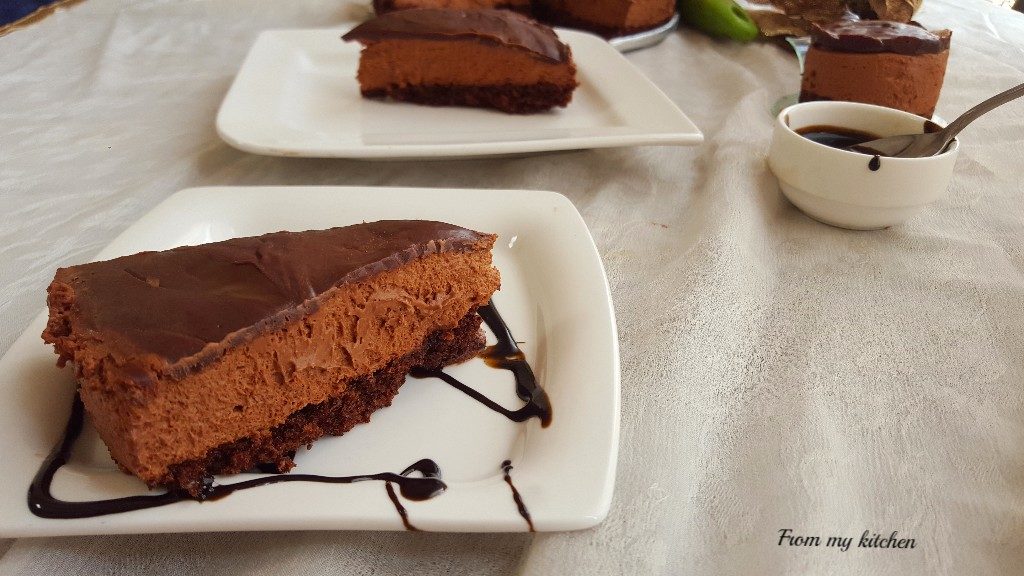 Base is a thin layer chocolate sponge,then rich creamy mousse with only chocolate and whip cream then chocolate ganache.And this dessert will be wiped out with no time.Try it out its very simple and elegant.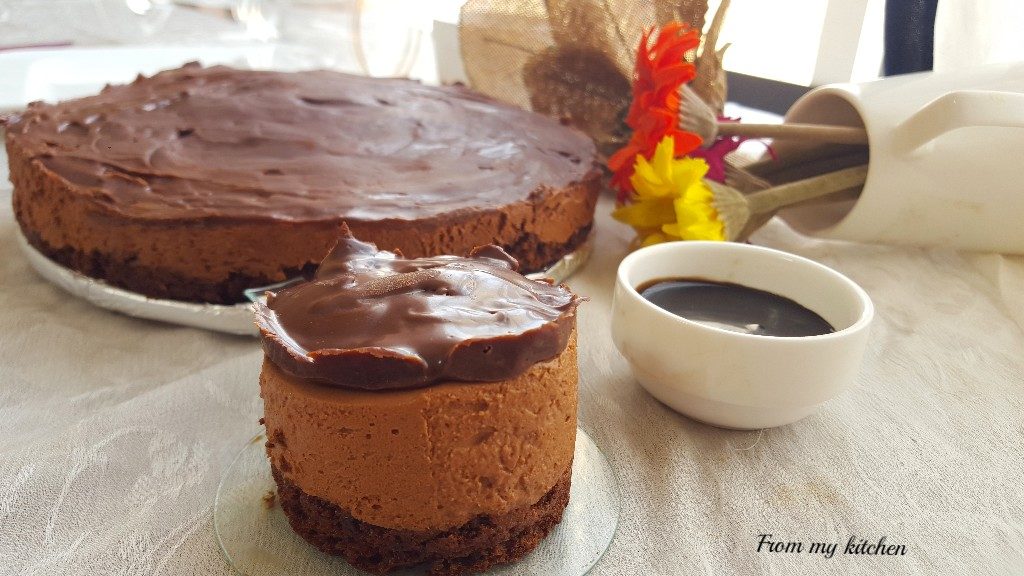 Ingredients
For chocolate sponge
3 eggs
1/2 cup + 3 tblspn sugar
1/4 cup all purpose flour
1/4 cup cocoa
1 tspn baking powder
2 tblspn oil
1 tspn vanilla essence
For Mousse
200 grm cooking chocolate
1 n 1/2 cup whip cream
4 tblsp icing sugar
2 tblspn gelatine
I used 3/4 of milk chocolate chip and 1/4 cooking chocolate
Method
For Cake
Preheat the oven to 180 degree.
Sieve together dry ingredients and keep it aside.
In a a large bowl beat together eggs and sugar until light and fluffy.Then add oil and fold in dry ingredients and pour it in a large sheet cake pan and bake it for 20 minutes or until the tooth pick inserted comes out clean.Let it cool
For mousse
Take 4 tblspn water and sprinkle gelatine over it.Let it bloom.
Melt the chocolate using double boiling method.Let it temper.
Whip the cream,icing sugar and vanilla until stiff peaks form.
Reserve some chocolates for ganache
Now fold in slowly the cream and chocolate without knocking the air.Don't add all the whip cr
eam at one go.Stop adding whip cream when you get that desired colour of the mousse.(If you want dark chocolate colour all whip cream will not be needed)
Microwave the gelatin for 30sec and stir it well. Add two tspn of this gelatine to the mousse and fold well.(We only need this to set the mousse
Assembling
First cut a thin strip of butter paper and arrange it in sides of spring form pan.This will help the cake to come out clean from the sides.
Layer the cake first then pour the mousse and make it even and keep it in freezer for 1/2 an hour
Add 1/2 tspn of gelatine to the ganache and pour it over the mousse.If you feel like ganache is less melt some more chocolate and mix with this.Let it set in refrigerator for 4 to 5 hours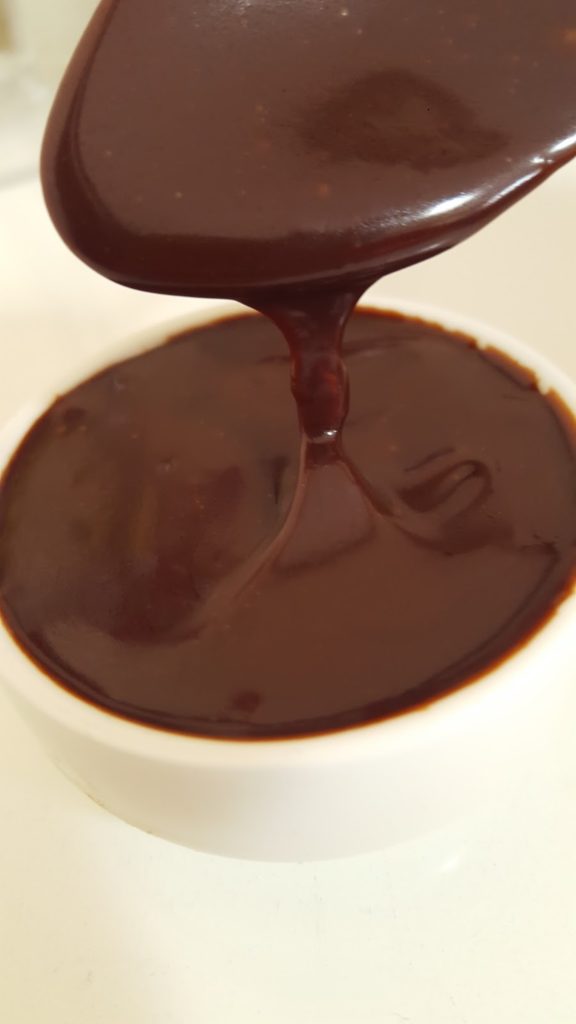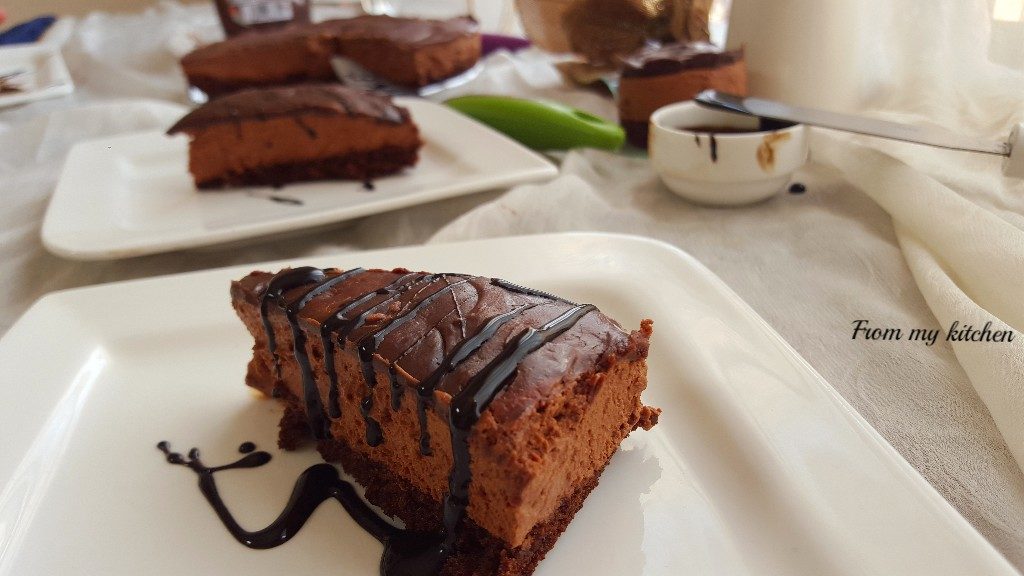 The heavenly chocolate yumminess is ready to serve now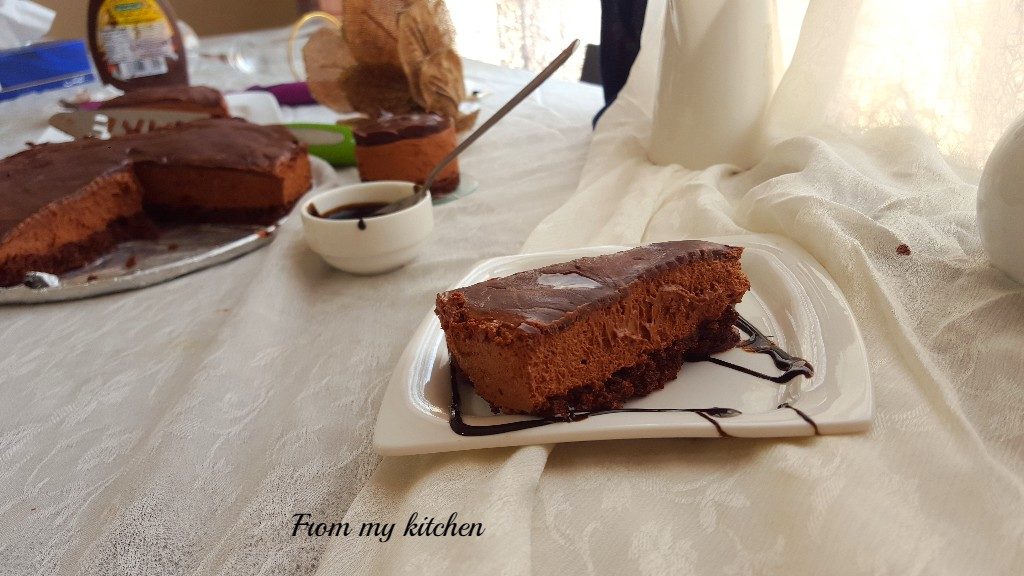 DIG IN!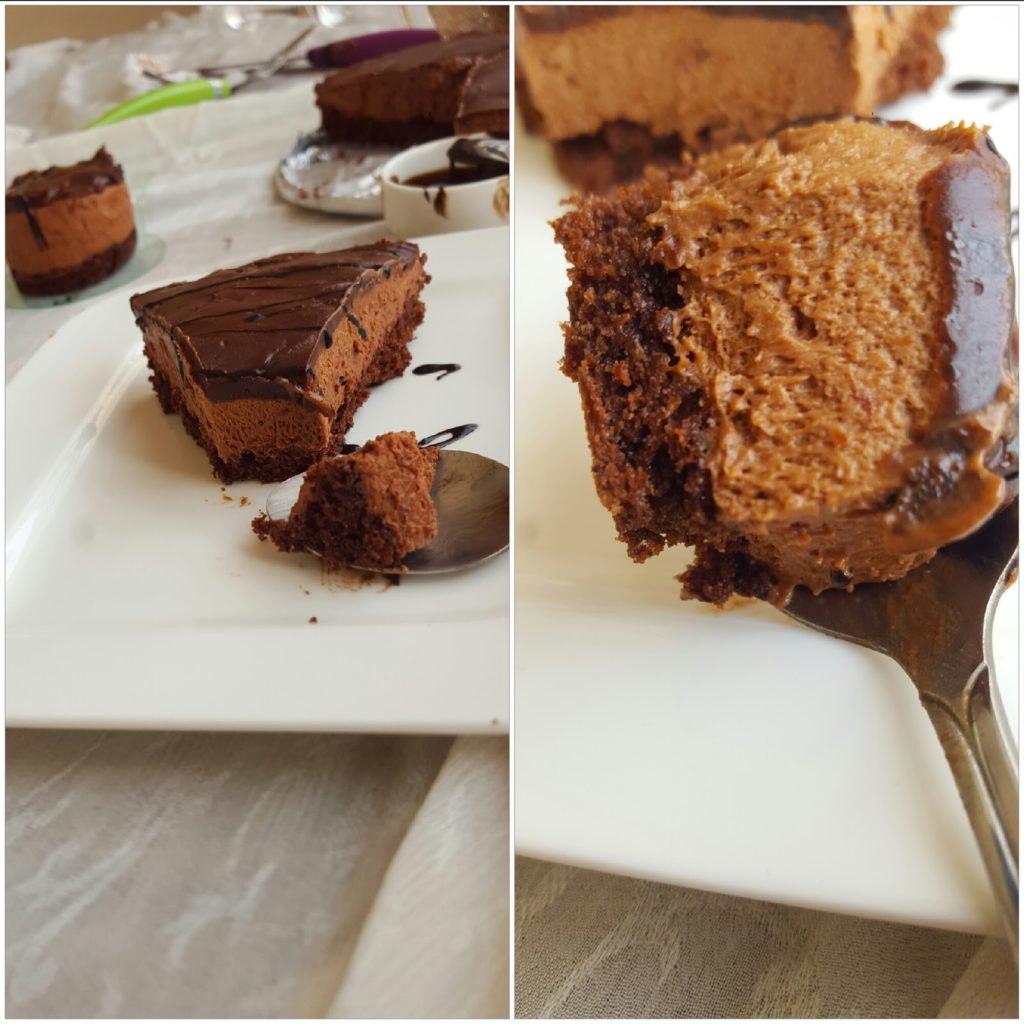 Full of Chocolates!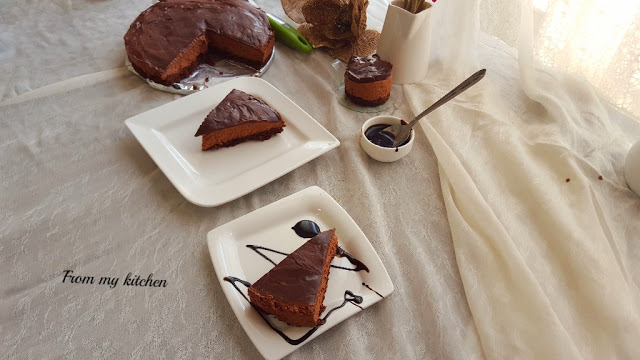 Enjoooy!