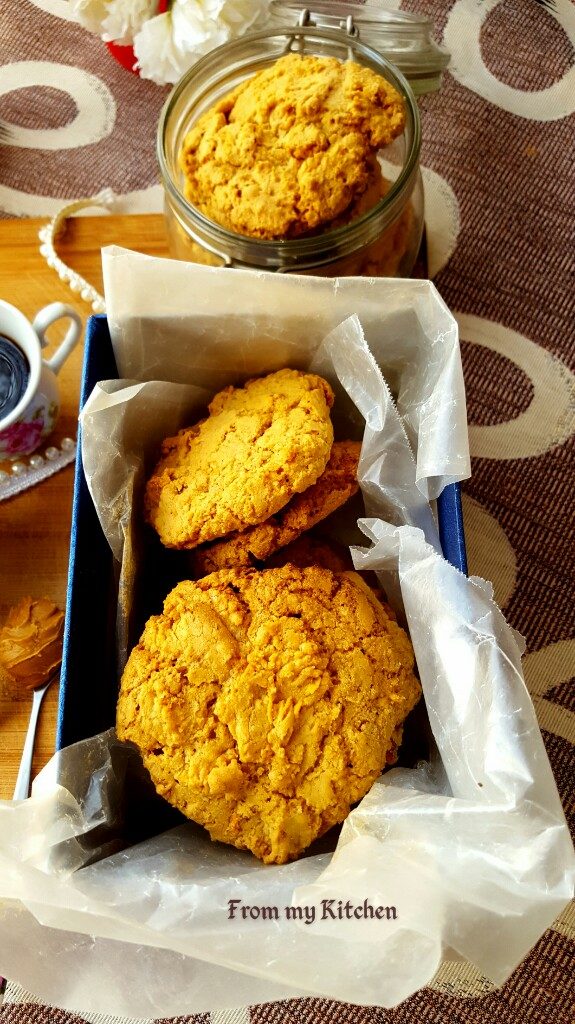 Crunchy,nutty.slightly chewy cookies with the taste of biscoff spread and the goodness of oats in it is a must try for your kids! I guarantee that your kids won't say no to oats in this way.Added some cornflakes for extra bite in it and my kids just loved it.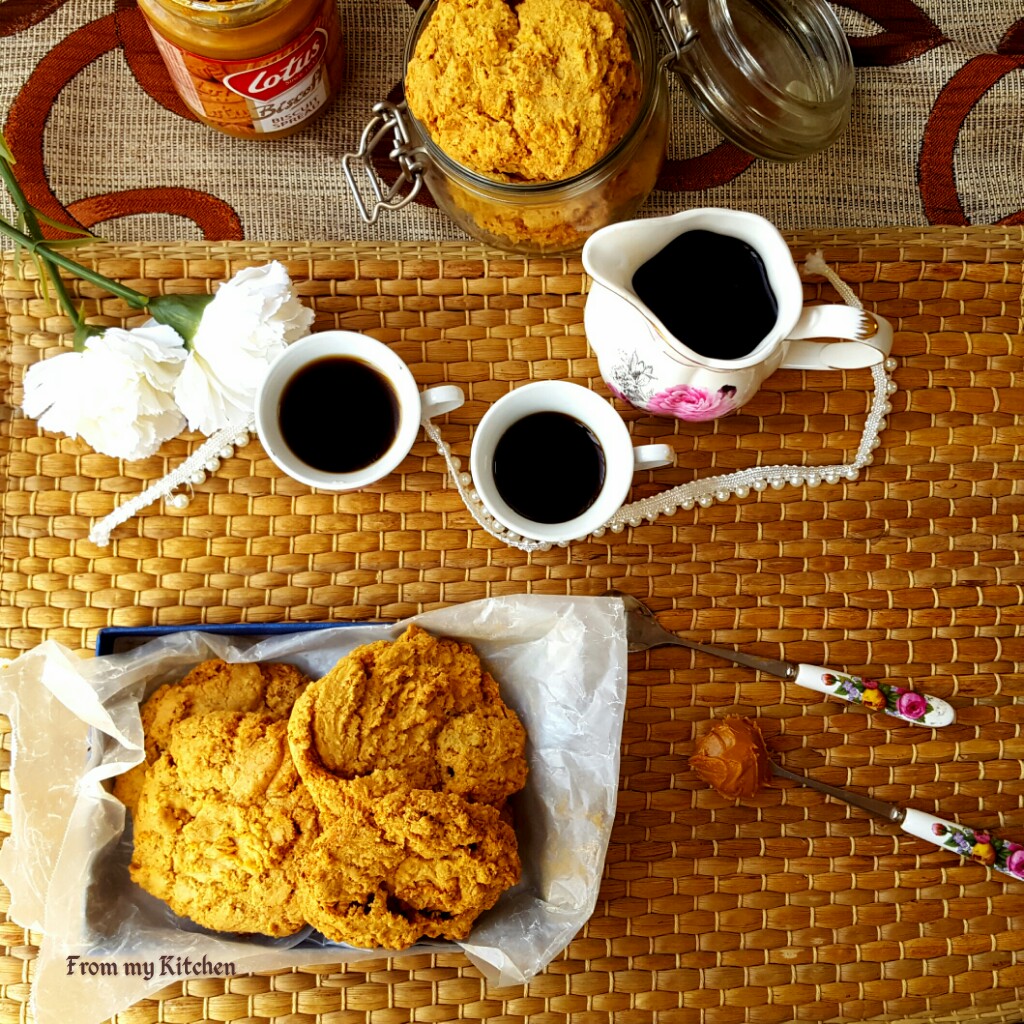 Believe me my boys doesn't like oats.While making this i was not sure about they like it or not,but to my surprise they loved it,which makes me so happy that some healthy meal goes in their tummy. Hehe!Addition of biscoff gave it a nice toffee flavor.If the biscoff spread is not handy you can easily replace it with peanut butter.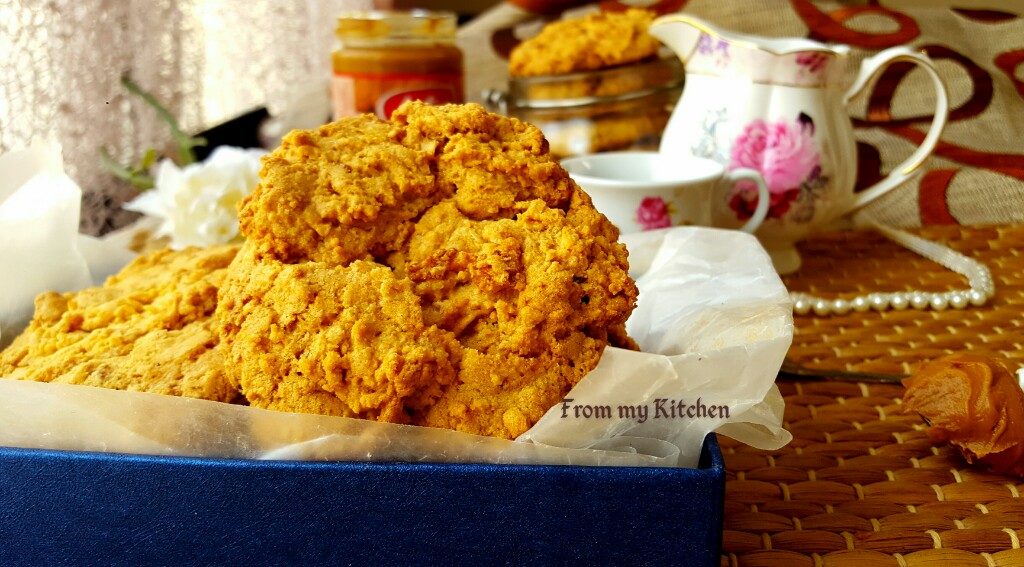 Oats are one among the healthiest grains on earth.They're a gluten-free whole grain and a great source of important vitamins, minerals, fiber and antioxidants.So if your kids love to have cookies just try this one.There are many recipe for oatmeal cookies but i loved this one because of the biscoff added in it.
3/4 cup oats
1/2 cup all purpose flour
1/4 tsp baking powder
1/4 tsp baking soda
3/4 cup powdered sugar
3 n 1/2 tbsp biscoff spread
50 gm butter
1 egg
2 handful of cornflakes or any nuts of your choice
Method
Preheat the oven to 180 degree
In bowl mix together flour,oats,baking powder,baking soda, salt and keep aside
In a large bowl beat together butter and biscoff spread.
Then add sugar and beat well.
Add egg and vanilla beat well.
Now add dry ingredients and mix well until well combined.
Add the cornflakes and mix well with a spatula.
Line a baking tray with parchment paper and scoop out the cookie batter with an ice cream scooper by leaving inch space between each cookies.Bake it for 15 to 18 minutes.
Yummilicious cookies are ready.Let is sit for 10 minutes to firm up and relish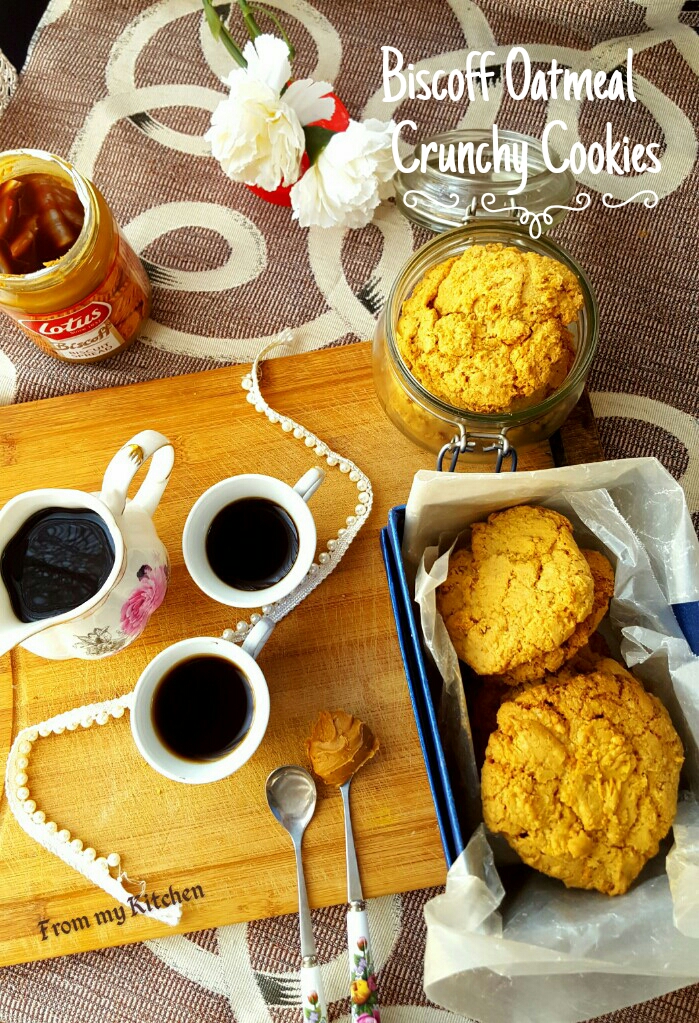 Note :If you don't like it too sweet less 2 tbsp sugar.