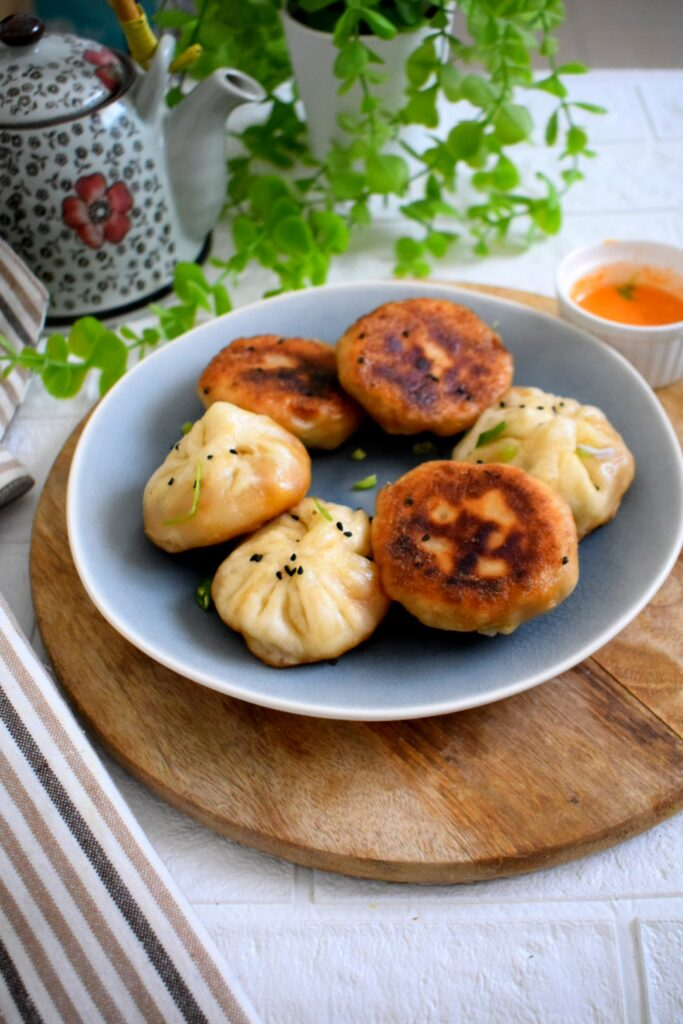 Chinese Pan Fried Buns are totally out of the world delicious! Crispy and chewy from the bottom and soft and fluffy from the other side filled with delicious dynamite prawn filling is too good! The look of this bun attracted me to try this one! Crispy golden on one side and soft fluffy bun on the other side is so appealing and attractive that you will never fail to take one!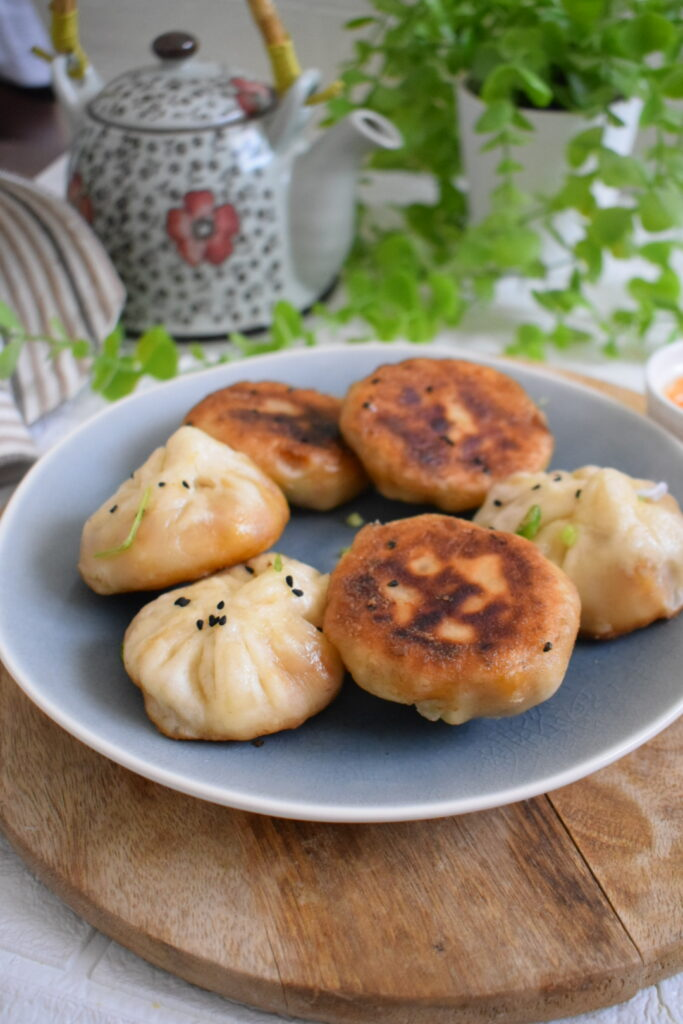 This recipe is inspired by Marion's Kitchen, which I love to watch the most! It has different layers of flavors and textures that you will fall in love with. You may use my Chicken Momos in 2 Ways filling here or this Mini Taco Bites. The cooking part here should be very careful!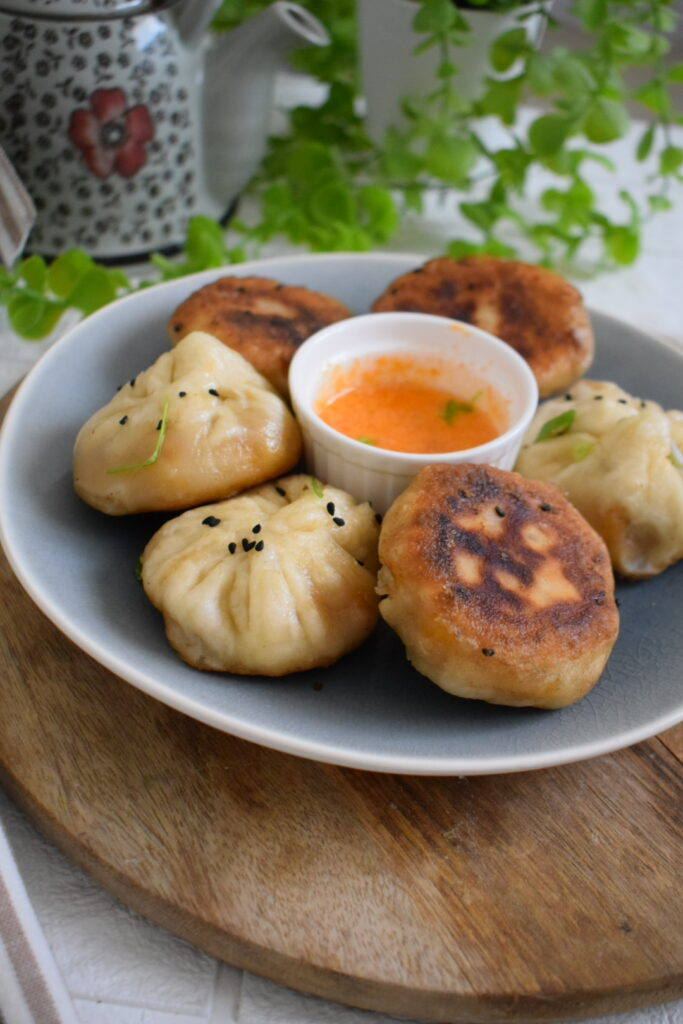 In this cooking, part is a little tricky! Be very careful while pouring water into the frying oil, keep the lid ready and close it immediately after pouring the water to avoid splattering.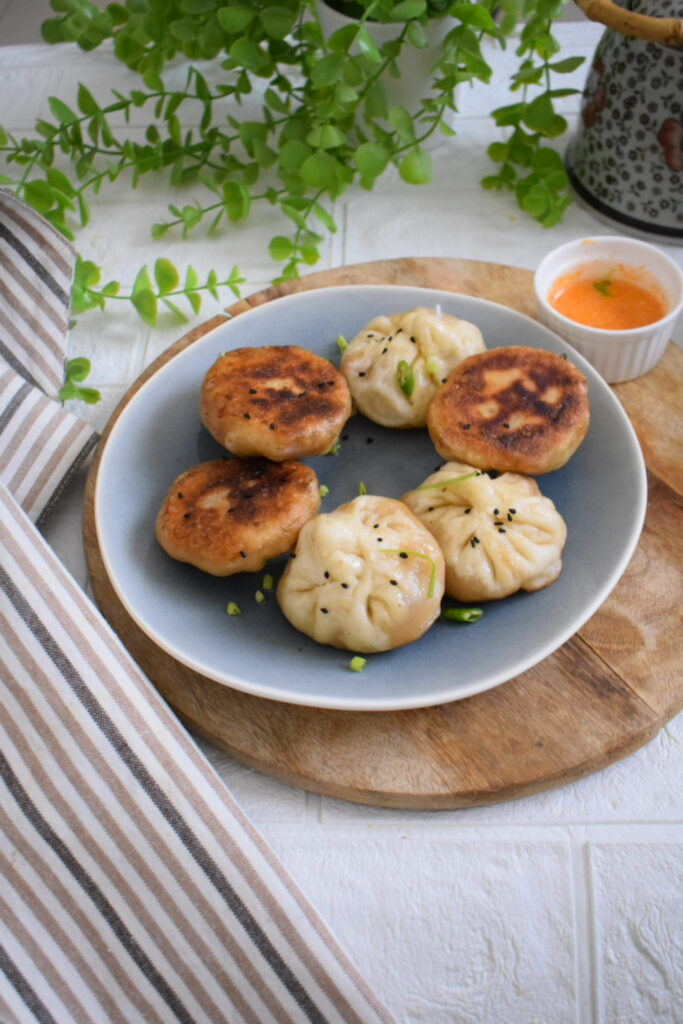 For dough
3 cups flour
salt to taste
1 tbsp yeast
1 tbsp sugar
2 tbsp oil
1/2 cup water + 1/2 cup water(warm)
knead to a soft pliable dough and let it rest in a warm place for proofing.
For the Dynamite Prawn filling
1/4 kg prawns
salt to taste
1 tsp chilly powder
Some pepper powder
1 or 2 tbsp all-purpose flour
1 tbsp water mix well and fry it.
Other Ingredients
1 tbsp garlic chopped
2green chilies
1 large onion finely chopped
pepper to taste
some spring onion greens
Cook until slightly soft, and mix with the prawns. Mix the filling with 2 tbsp mayo, 1 tbsp tomato sauce, 1 tbsp hot sauce and 1/4 tsp honey.
Method Check the Video.
To cook, heat a frying pan over medium heat. Add 3 or 4 tbsp oil and swirl around in the pan. Place the buns into the pan, pleat side up. Cook until golden brown on the bottom. Pour in water about halfway up the sides of the buns. Cover and cook for 10 to 12 minutes on medium-low flame or until the water evaporates almost completely. Remove the lid and allow the buns to continue sizzling for a few minutes.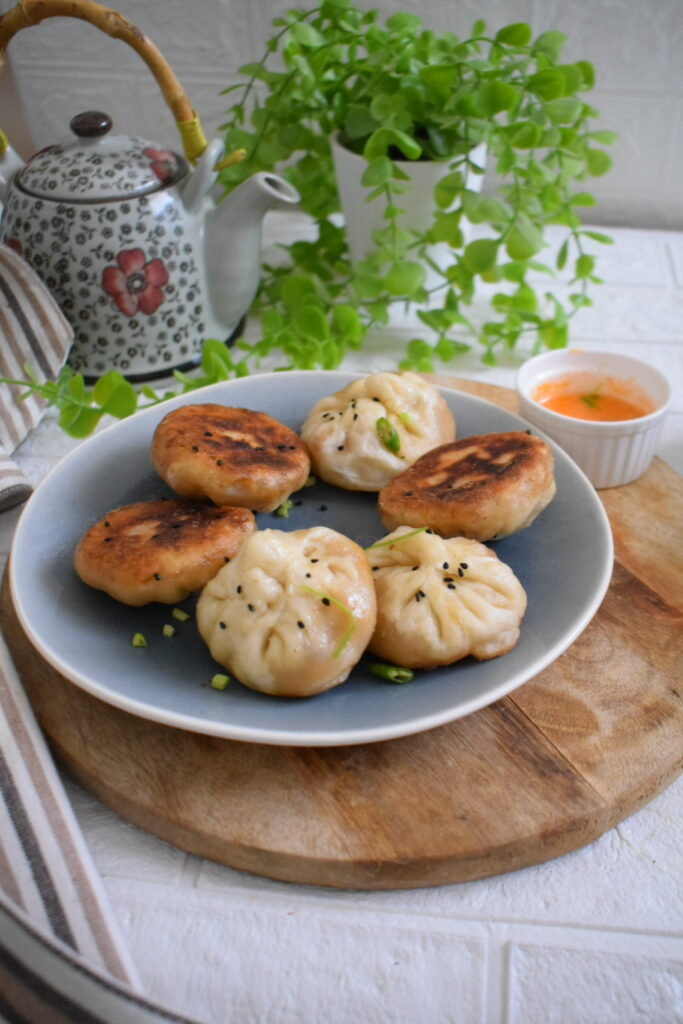 Happy Cooking!