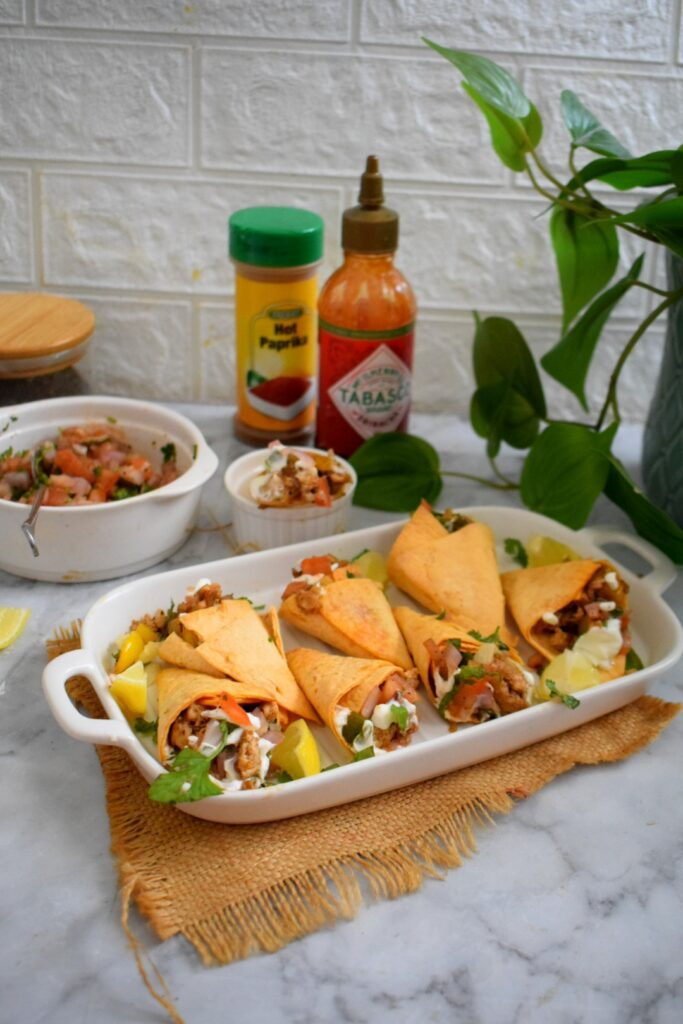 These cute mini taco bites are soo good! An oil-free, crunchy treat with the freshness of veggies, and flavorful filling, along with sour cream inside a taco shell is so amazing! A great appetizer to relish while breaking the fast or chilling with friends!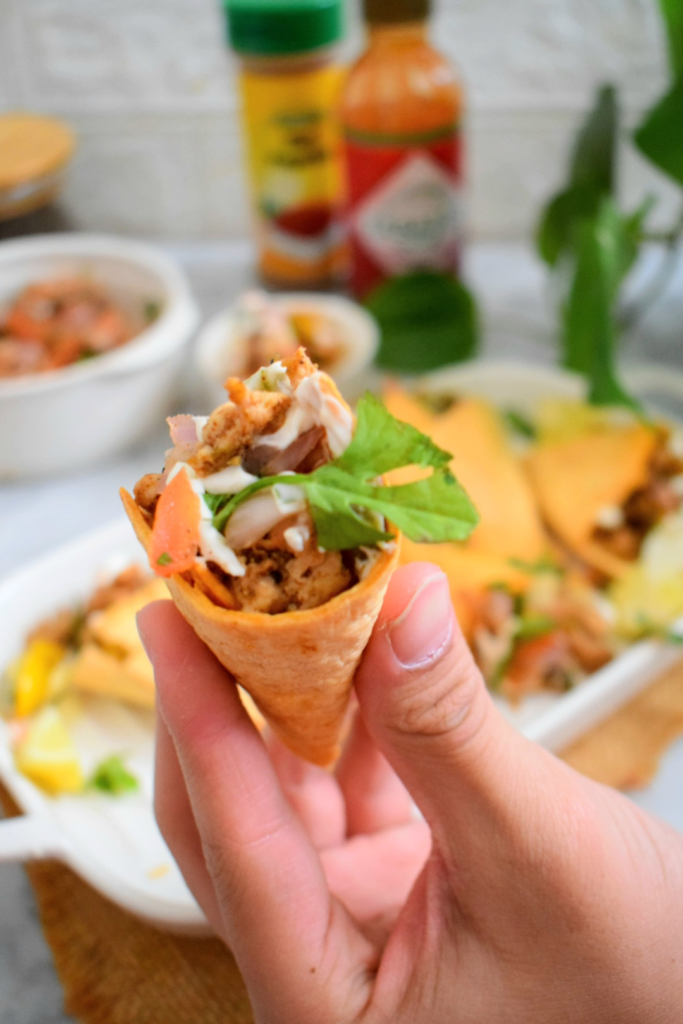 Within a blink of an eye, Ramadan is 7! Just love every moment and positive vibe of this Holy month. May Almighty accept all our good deeds and shower his immense blessing upon us! Aameen!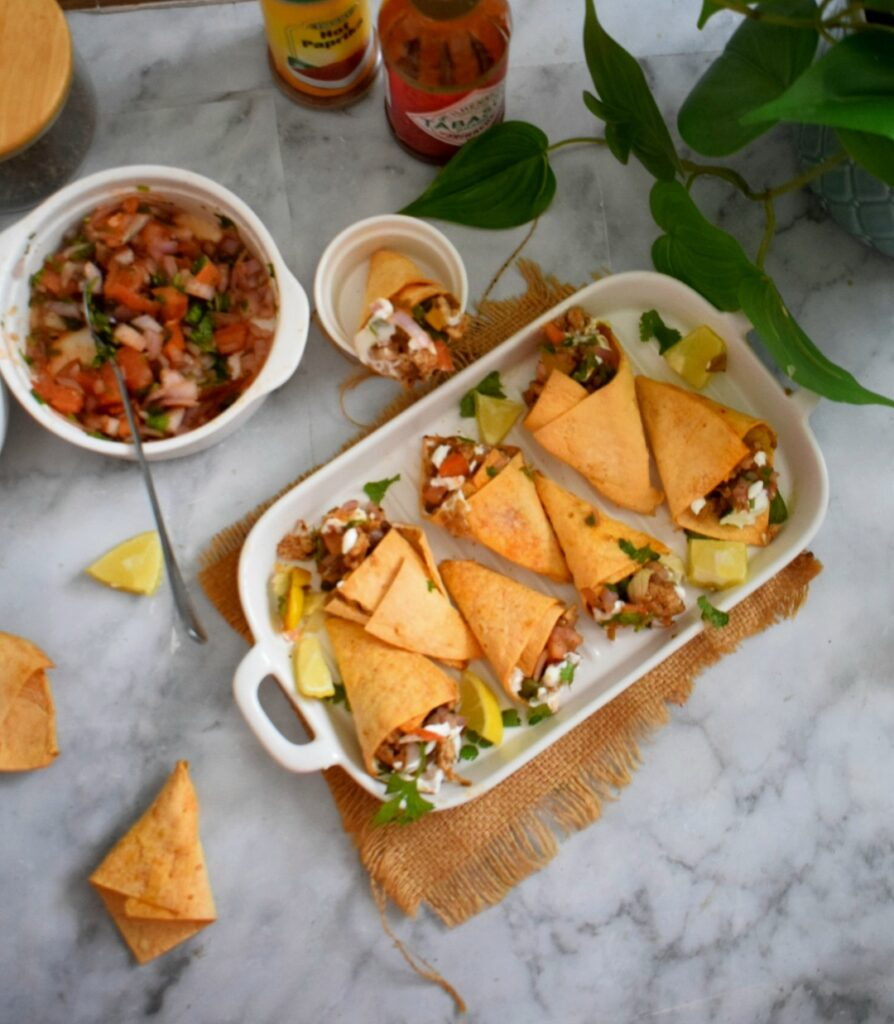 Hope you all are liking my Ramadan series as much as my kids enjoyed it! They used to eagerly wait for my next dish so that they can indulge in it after my cooking and shooting! hehe! All my videos are shot before Ramadan just to ease my stress and to utilize maximum time in Ibada!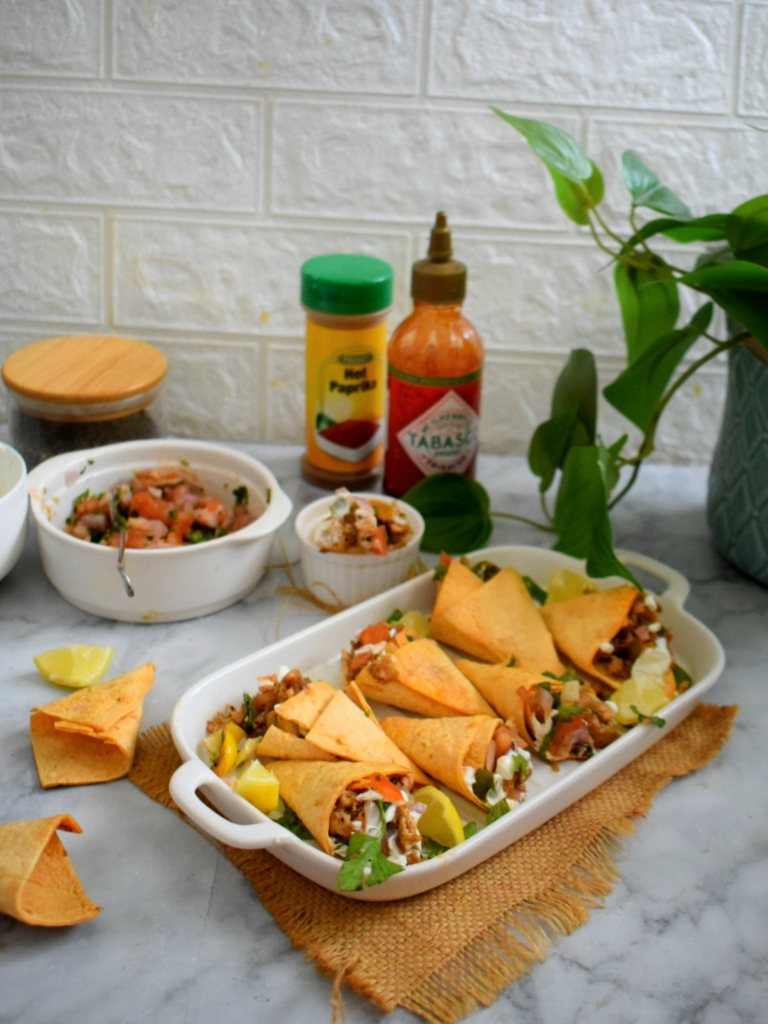 Ingredients
Tortilla
butter oil to brush it
Bake it@180 degrees preheated oven for 10 to 12 minutes or air fry it.
Filling
1 large onion
ginger garlic 1 tsp
2 green chilies
450 gm minced meat
1/2 of yellow and green bell peppers
1 tsp pepper powder
1 tsp cumin powder
salt to taste
cilantro
lemon juice
For salsa
1 small onion
1 small tomato
some cilantro
1 green chili
salt to taste
lemon juice
some hot sauce
mix well and keep it aside.
Sour Cream(mix some fresh cream with lemon juice )
Method and Cooking process just check my video!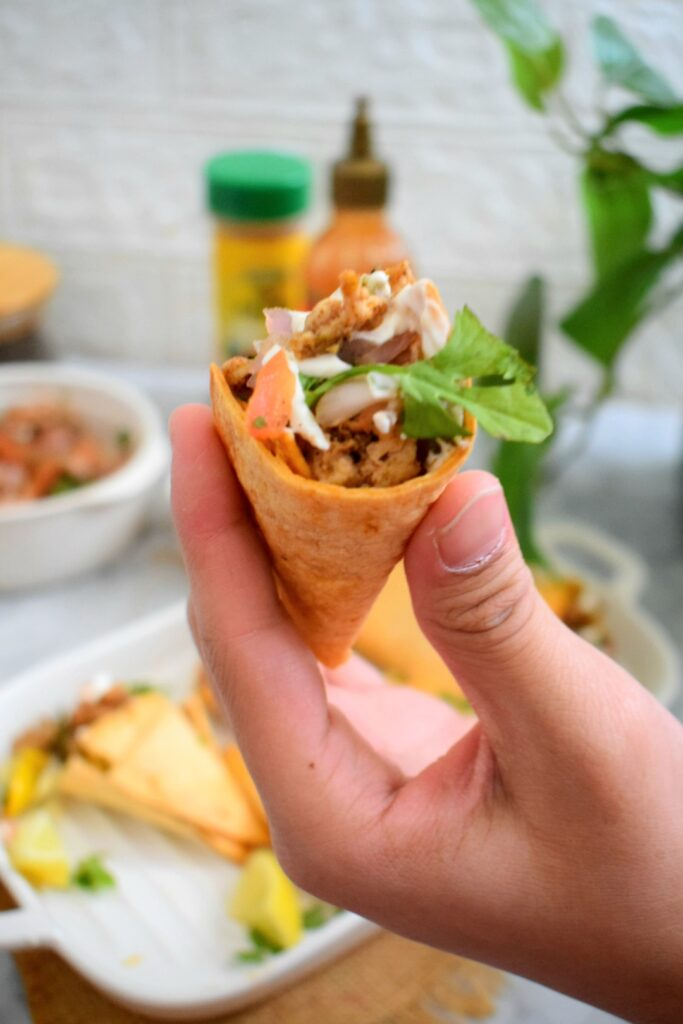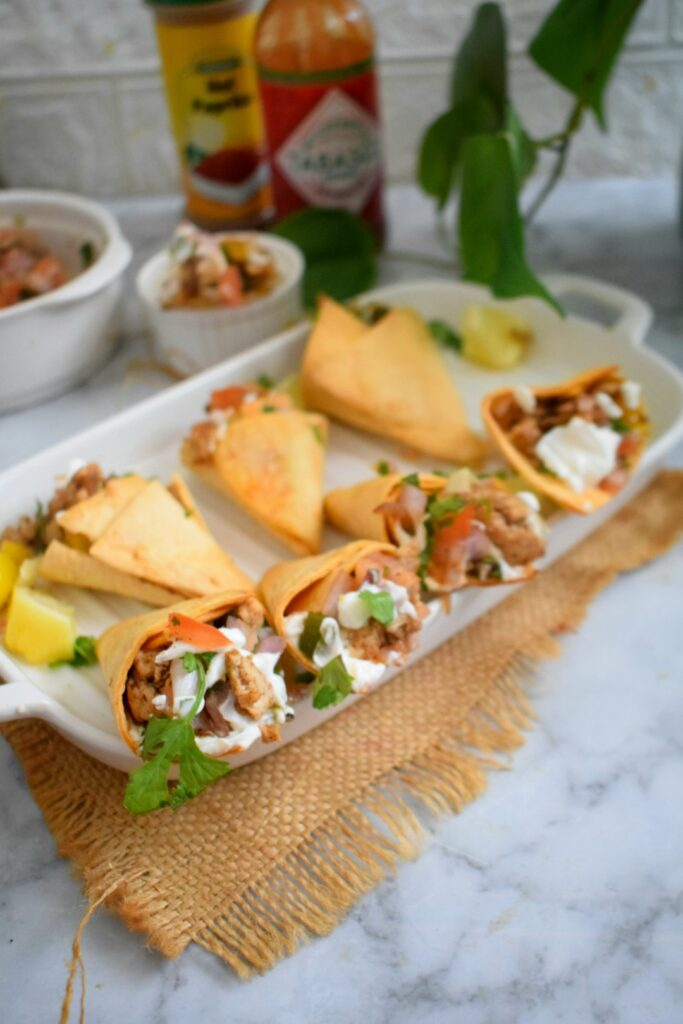 happy Cooking!