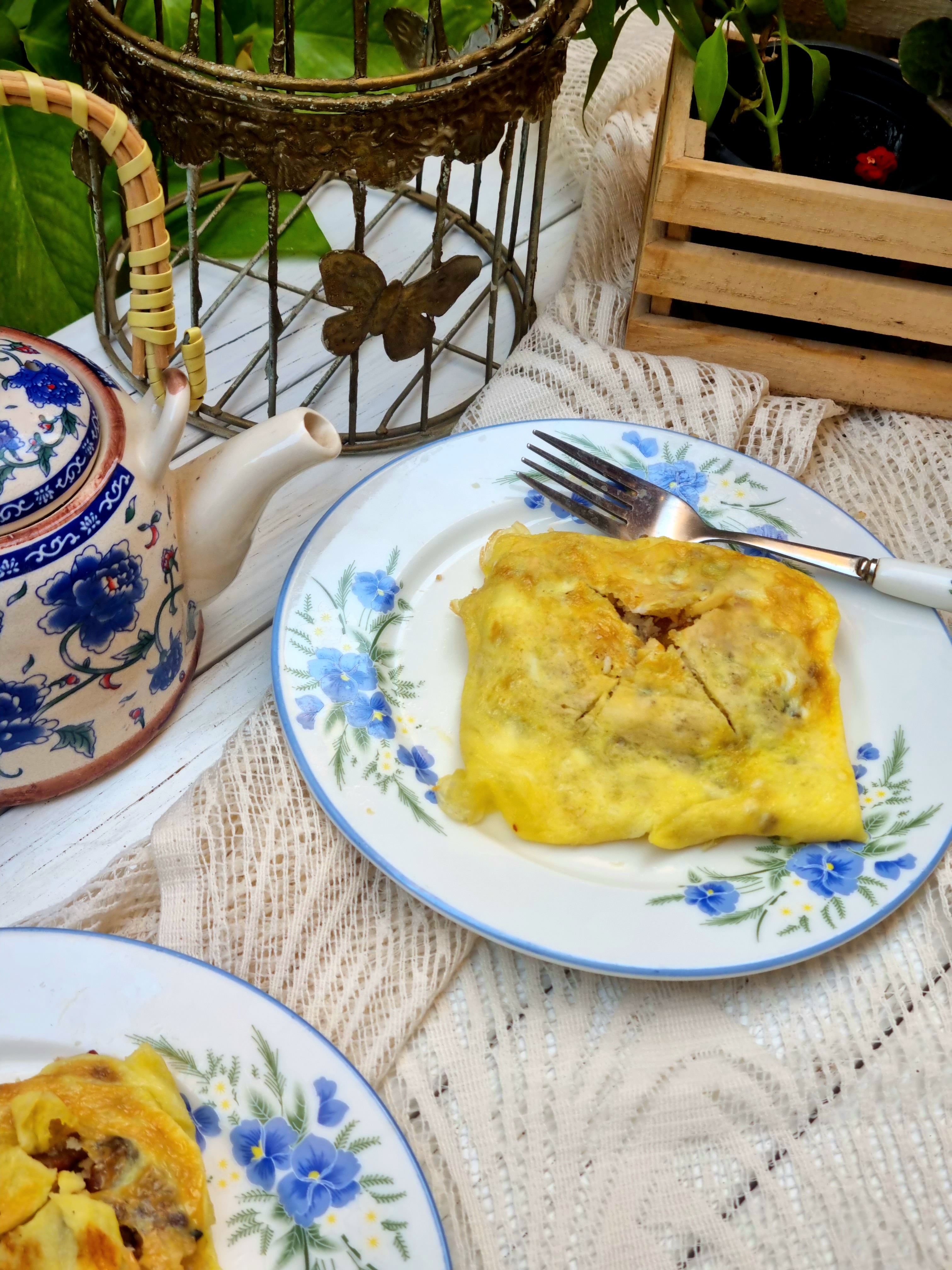 Plantains are a weakness for all Keralites, agree or not? Whether it's pazham pori, kayipola or anything made with it(banana fritters or banana cake) it's a huge hit among us. This egg banana wrap or egg pockets is my Grandma's (ummama's) instant recipe with leftover sweet coconut filling. Finely chopped bananas are caramelized and then mixed with sweet coconut filling and cashews are wrapped inside the egg.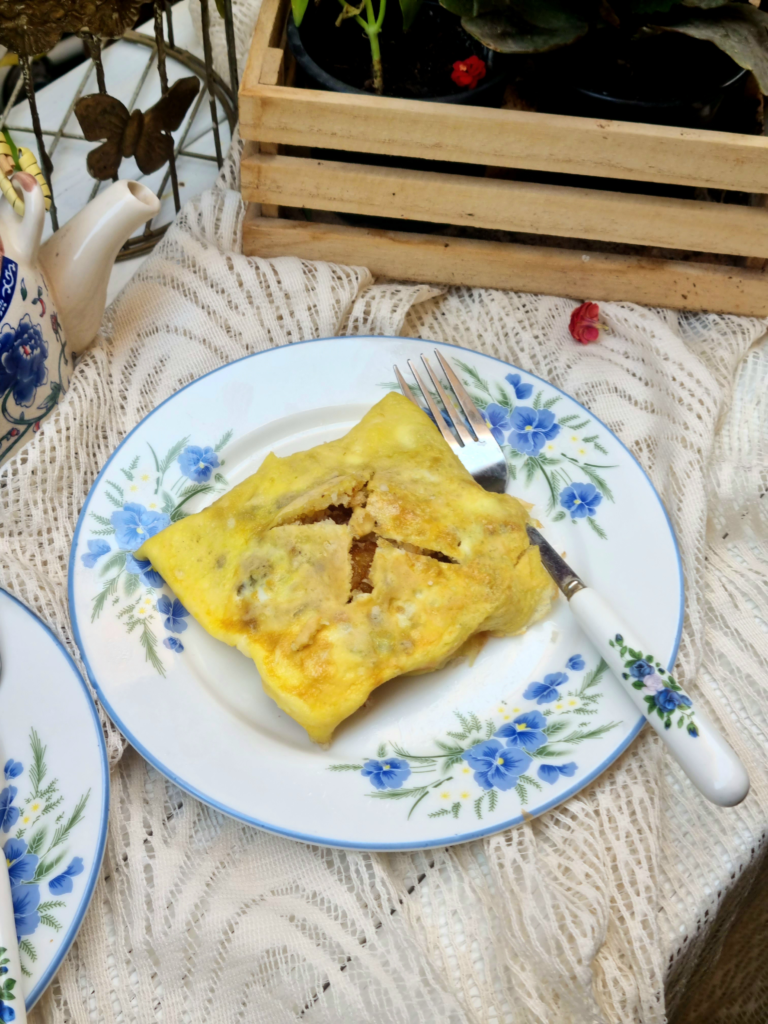 Making this and flipping it to a serving plate is tricky here. (refer to video) All other processes are simple and man, it's so good! Plantain is one of the staple pantry ingredients in all our Malabar households, so if you have a sudden guest, this one will be a great option to present in front of them.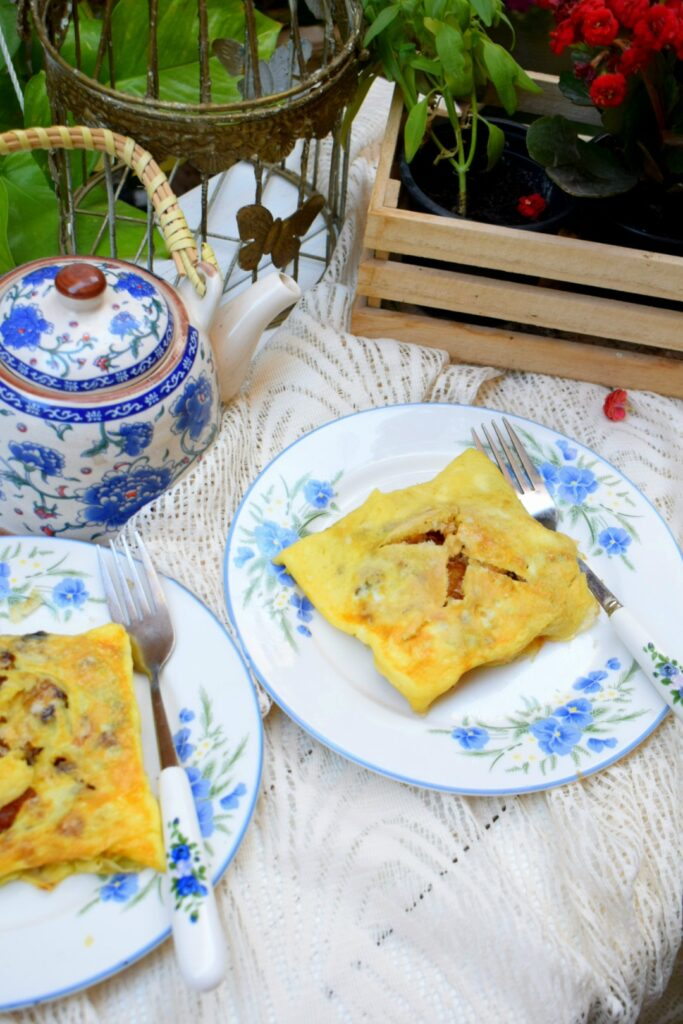 Please don't go through the look, it tastes so yummy! If you have sweet coconut filling use that, or save it for this recipe when you are making your next batch of coconut filling. Or just make it as shown in the video.
Ingredients
2 bananas
2 tbsp ghee and some oil to shallow fry it.
For coconut filling
1/2 cup coconut
1 tbsp ghee
3 to 4 tbsp sugar
Few drops of water
Cardamom powder
cashews
For Egg wrap
2 eggs
2 tbsp sugar
1 tbsp all-purpose flour (blend well)
Method
Refer video. Here the tricky part is Assembling
Once your filling and egg mixture is ready, in a non-stick pan pour a tsp of ghee and add half of the egg mixture on low flame, immediately before the egg is dry add the filling in the center and quickly fold the eggs from the four sides, flip it to a serving plate. ( check video)