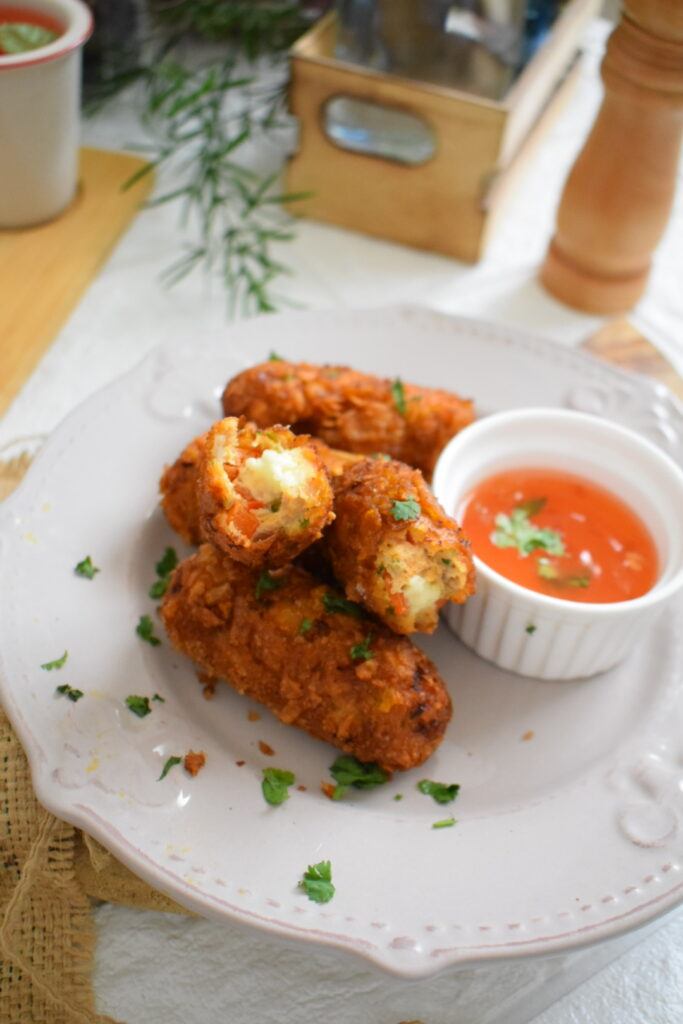 My second recipe is a simple yet scrumptious cheesy deep-fried kebab with a crunchy coating and juicy, succulent inside👌👌 Stuffed cheese inside the kebab takes it to a next level❤️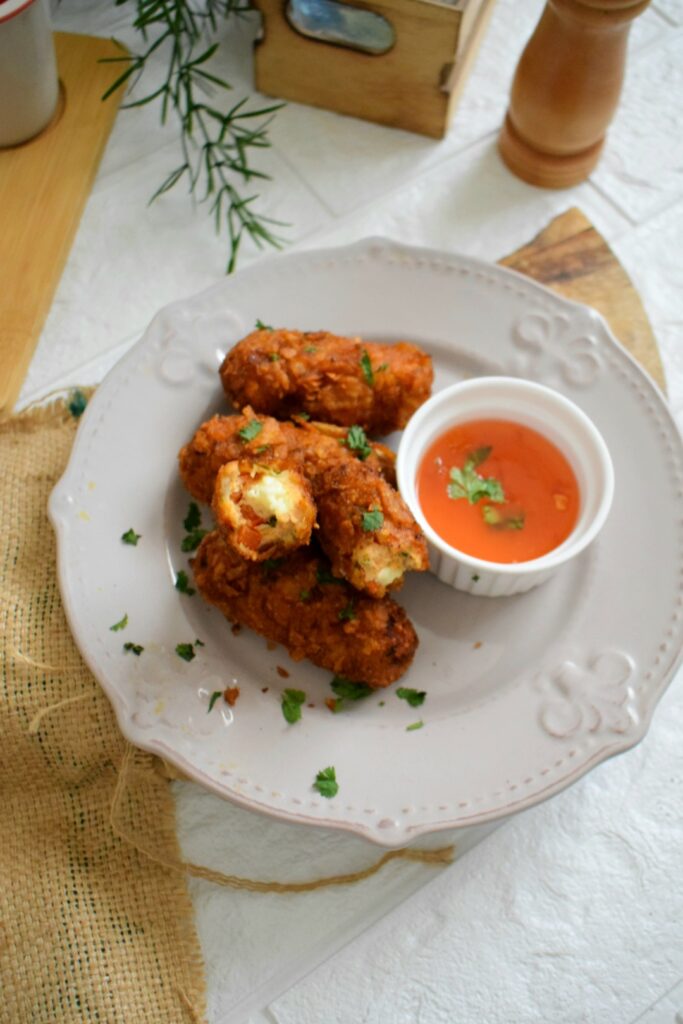 The beauty of this recipe is that it's simple with only minimal ingredients without any compromise in flavor. If deep frying bothers you, instead you may air fry it or bake it by just brushing the oil. Believe me, the air-fried one is also equally good👌👌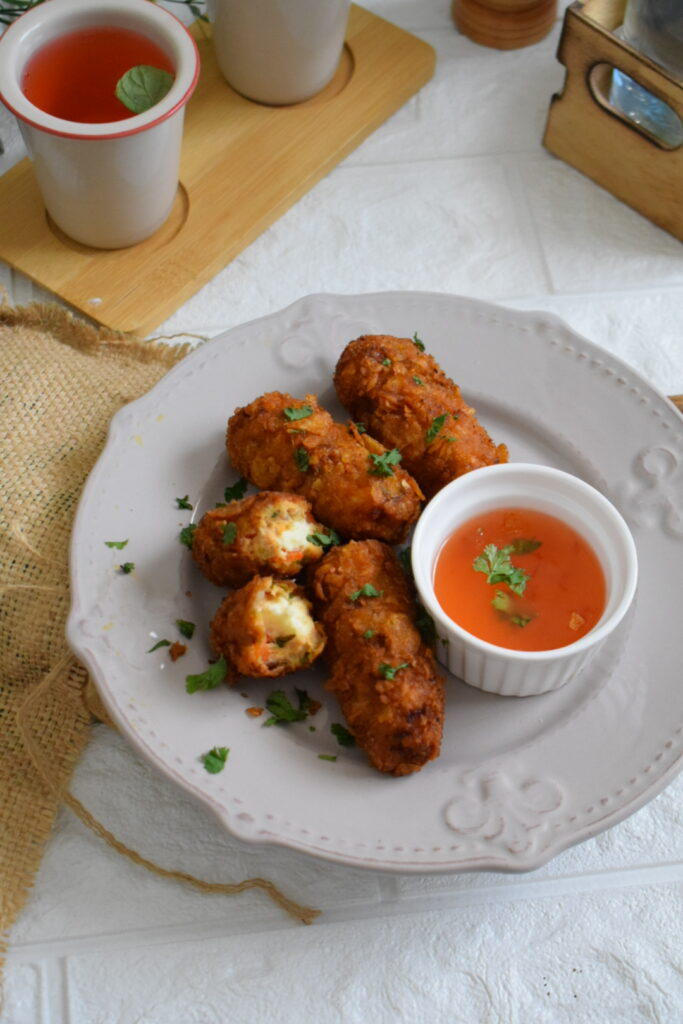 Hope you all are liking my recipes❤️ It's not that easy to create content, present, shoot, and edit it with an eight-month-old baby. If you tried any of my recipes pls show some love by sharing them.
Ingredients
450 gm minced chicken or (grind boneless chicken to paste)
Salt to taste
Pepper
1 tsp chilly powder
1tsp cumin powder
1 onion chopped
1/2 of a red bell pepper
2 green chilies chopped
Some cilantro and mint leaves chopped
Cream cheese cubes cut into 3 pieces or mozzarella cheese
For dipping & Coating
Egg white or all-purpose flour mixed in water
Cornflake crushed(opt) mix with bread crumbs, oregano, and chilly flakes
Method
Please check the video.
In the cooking process, if you are deep frying, fry it on medium-low flame for 10 to 12 minutes by flipping the sides. Cook in until it turns out golden brown, crisp and cooked inside. You may also air fry it or bake it for oil-free appetizer.
Video