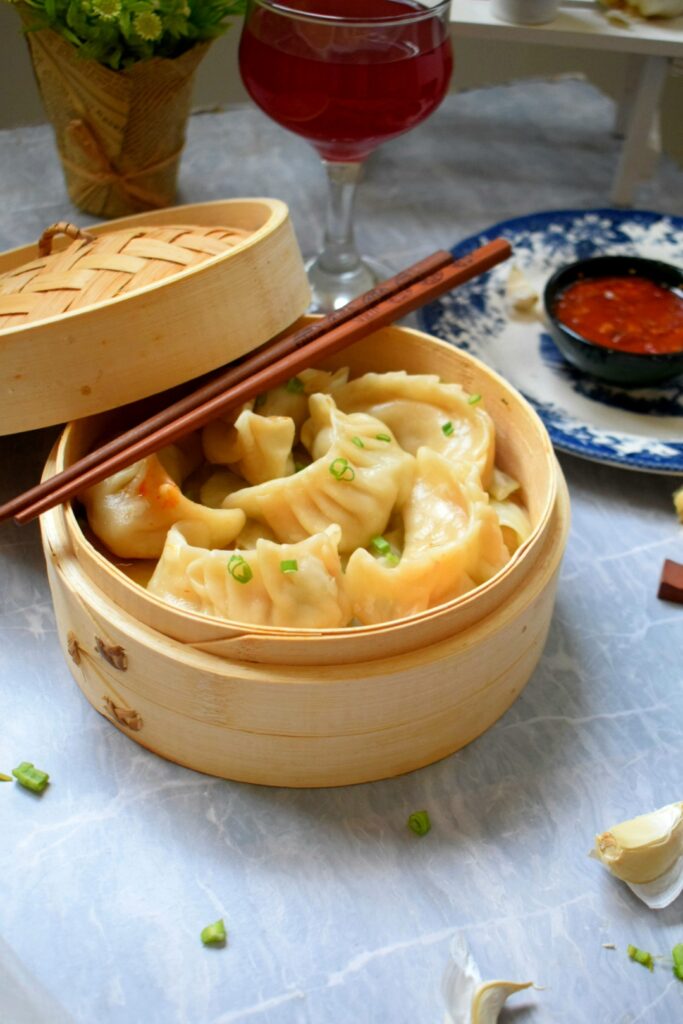 Chicken Momos is a steamed dumpling that is native to Nepal! Oh my God, this is such an amazingly flavorful treat for you guys! That soft dumpling with fresh flavored filling is surprisingly delish for me! I mean i never expected this cute little pouch to be so flavorful! hehe!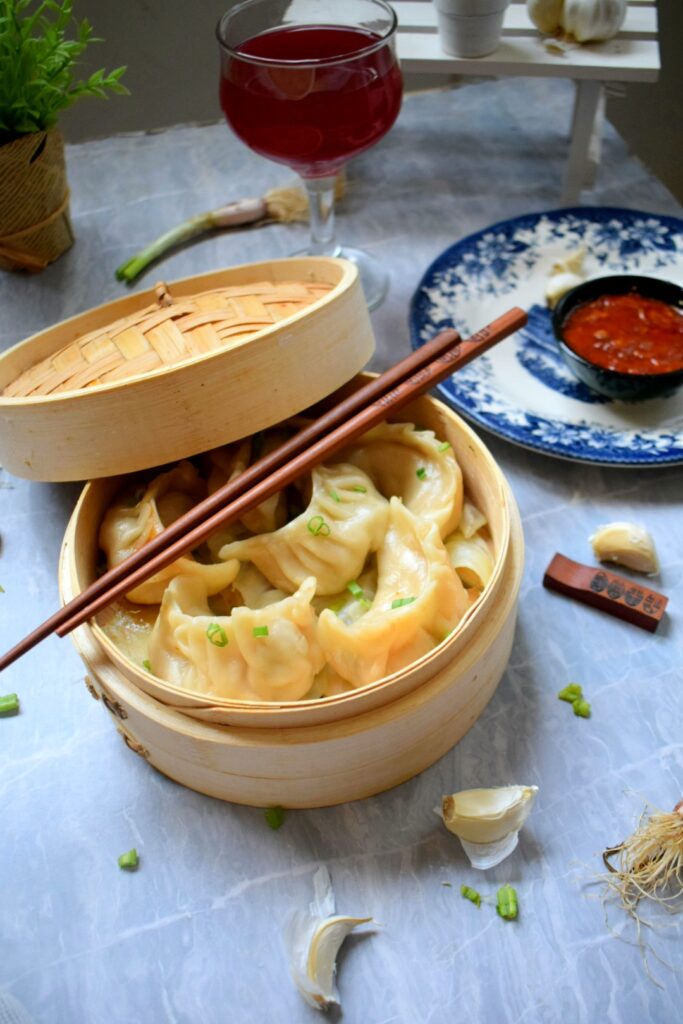 It was always there on my bucket list and I was wondering why I didn't try it yet! I never imagined this steamed dumpling is a flavor blast and the spicy stir-fried one will be a great treat for spicy food lovers! I remember, once I tried this from outside, it didn't taste so good and I guess that's the reason why I delayed in making this.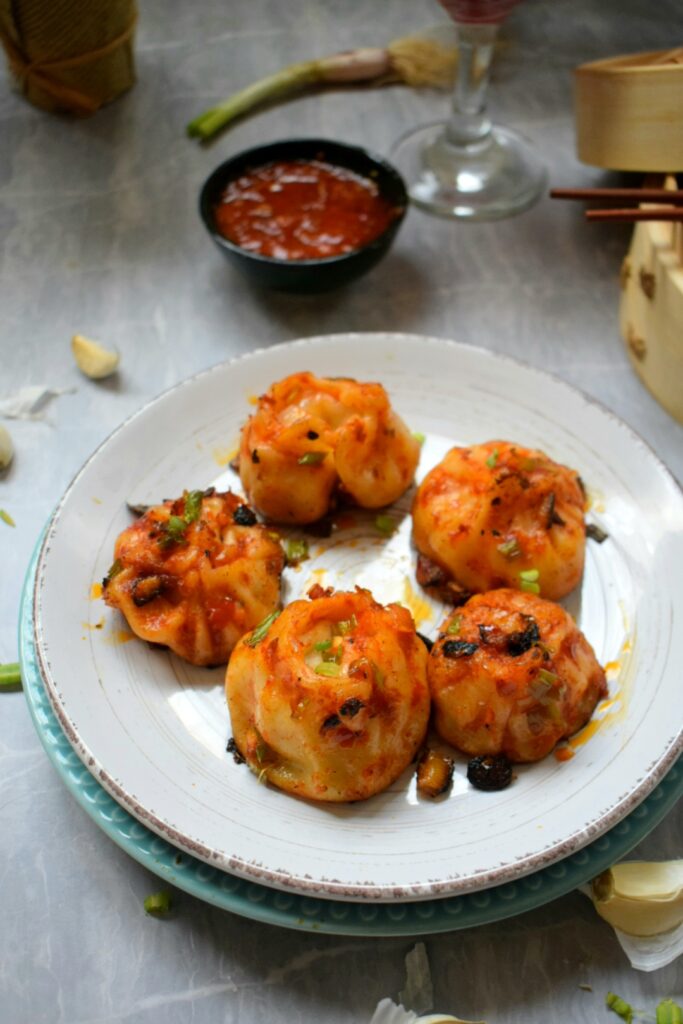 Kashif my elder son is insisting on me to make it again, with a demand that this time please make it in a larger quantity! Really? hehe! Yes, it's a must-try recipe and one of my go-to recipes from now onwards! Do try it guys!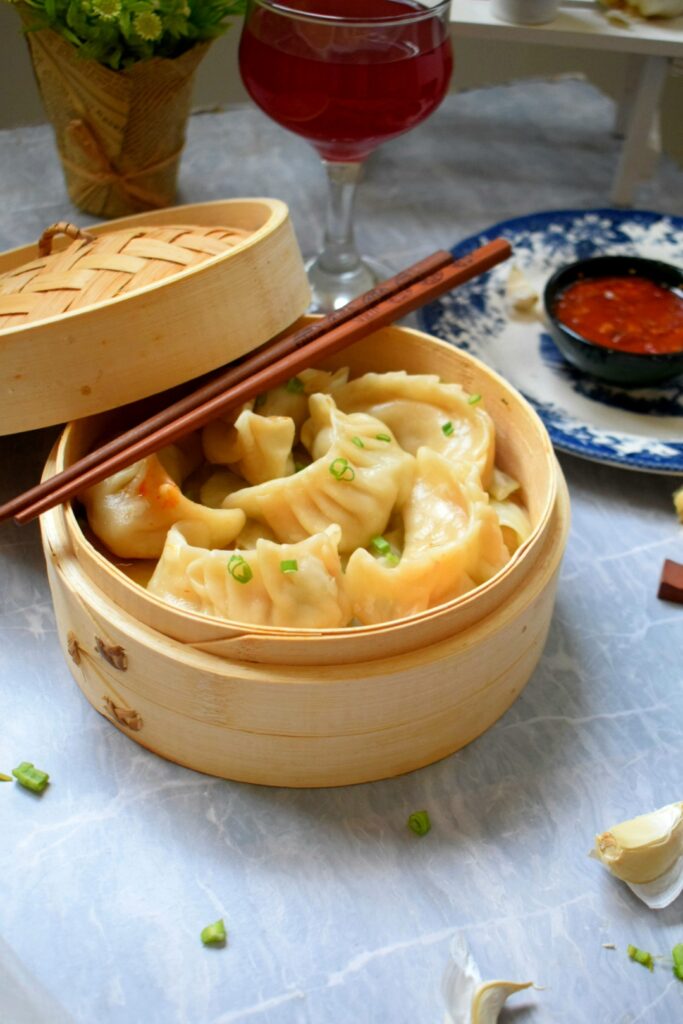 Ingredients
For Dough
1 & 1/2 cups all purpose flour
salt to taste
1 tsp vinegar
enough water to knead a stiff dough
For Filling
300 gm chicken mince (chicken breast grind to paste)
Salt
3 or 4 green chilies if you like it spicy
3 to 4 cloves garlic finely chopped
Small piece ginger finely chopped
Spring onion finely chopped
1 tbsp soy sauce
1 tbsp any hot sauce or peri peri sauce
For Sauce
2 tbsp oil
1 finely chopped green chilly
2 cloves garlic
2 tsp red chilly paste
1 tsp tomato paste or 1 small tomato pureed
1 tbsp tomato sauce
1 tsp soy sauce
1/2 cup water
salt to taste
Method
Knead the dough and keep it aside for 30 minutes.
Mix all the ingredients listed under filing.
For shaping and sauce check the video
Steam it for 15 minutes, by brushing some oil on the base.
For spicy version- First you take out some sauce to use as a dip
Then in rest of the sauce add few drops of water, place the momos in and mix well. then simmer the sauce and start sir frying it for a crispy texture!
Video!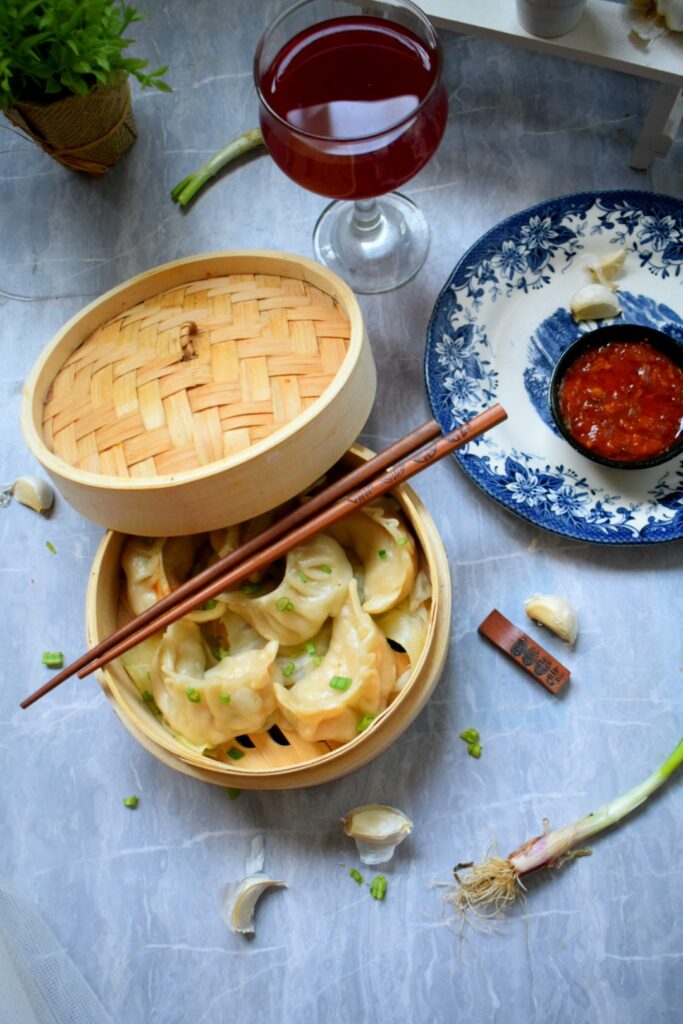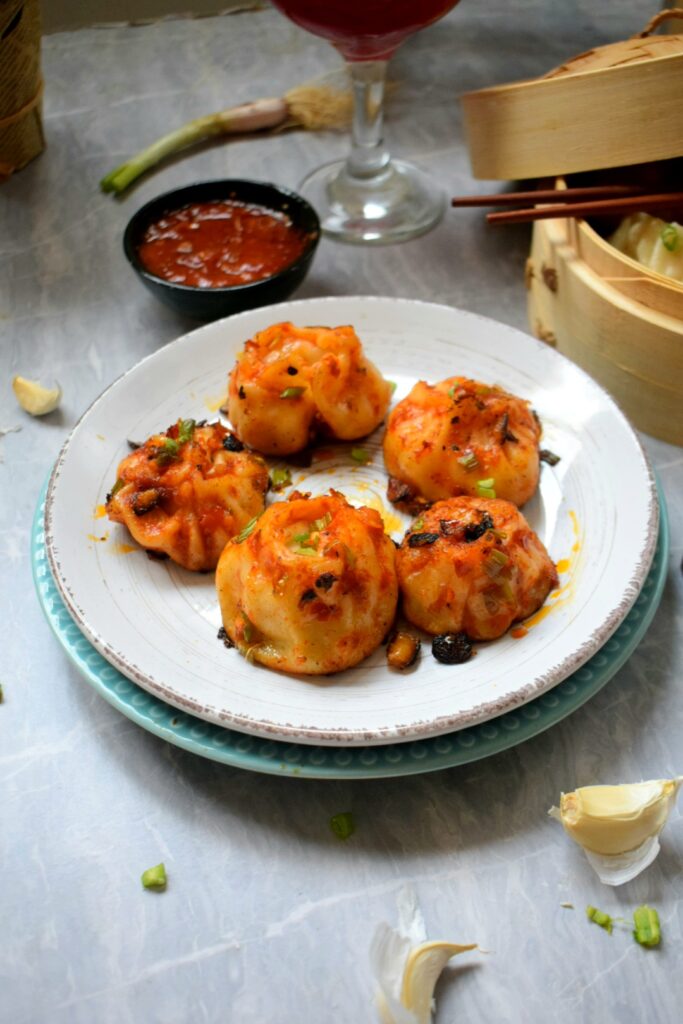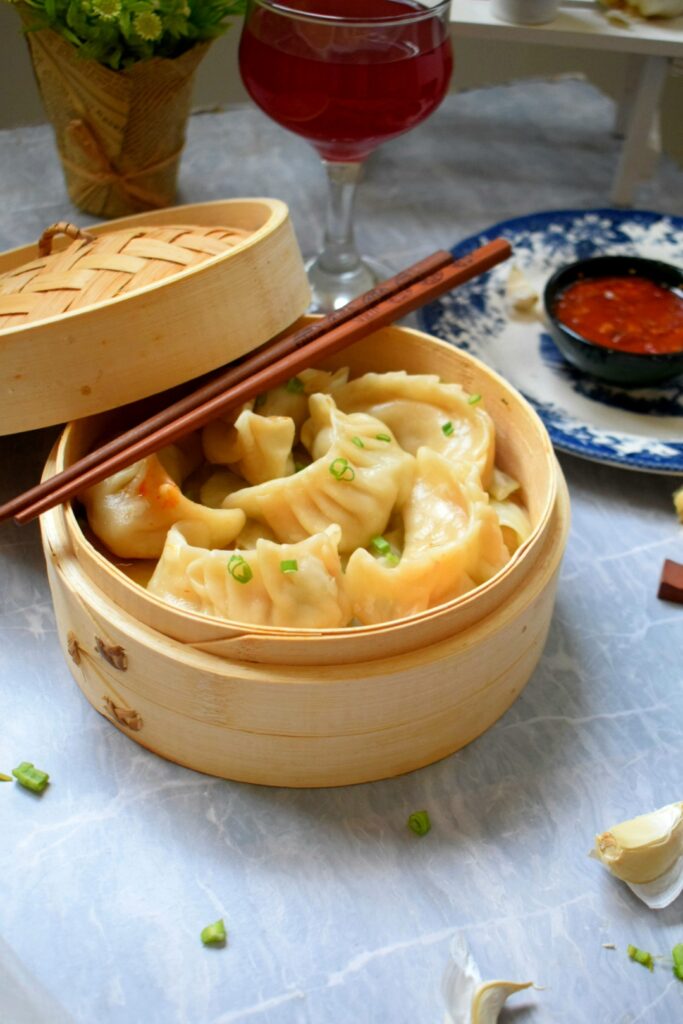 Happy Cooking!