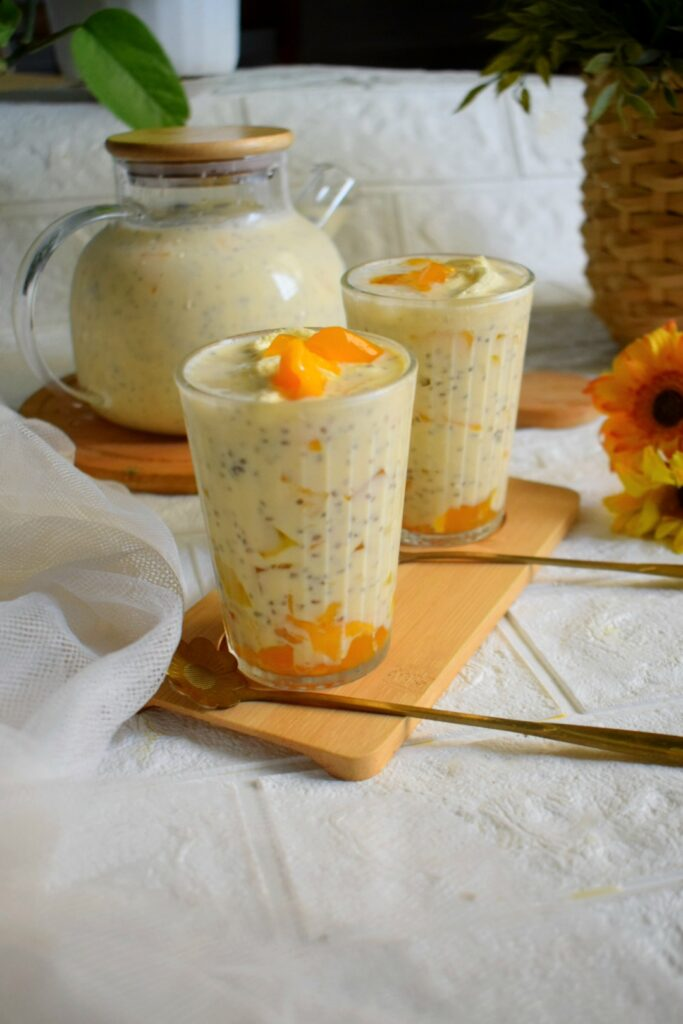 A refreshing mango drink with cooling mango jelly, mango pieces, and chia or basil seeds👌 with a creamy mango milk base is surely a must-try one! If you are a mango lover please don't miss this recipe, it's that good!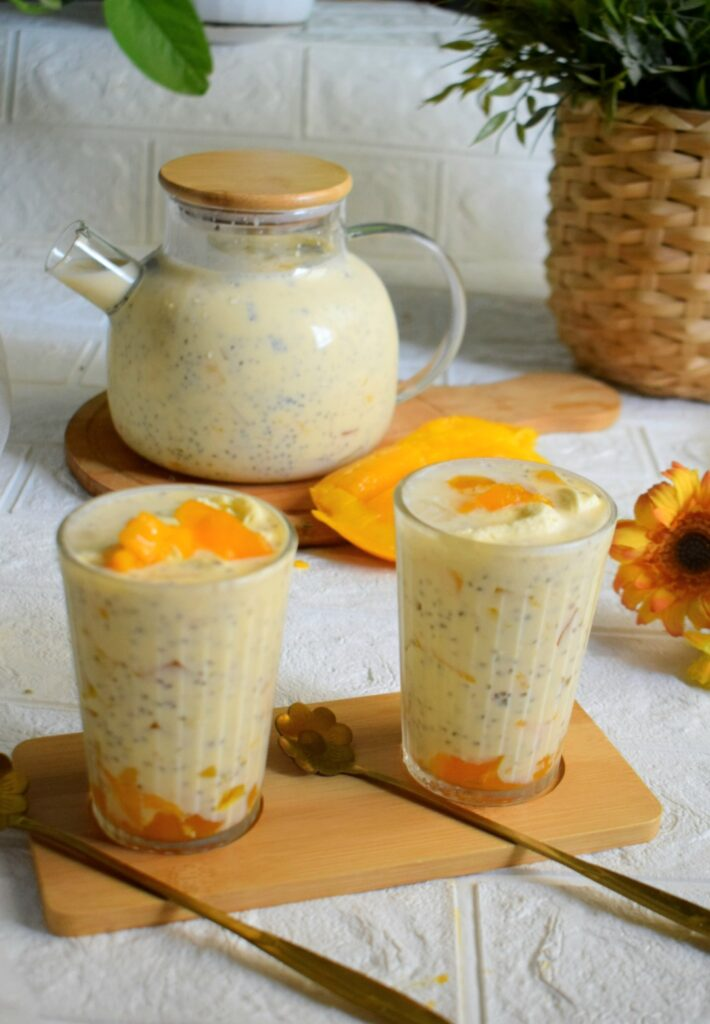 My mango-loving family gave 10/10 on this recipe! We can see many such amazing drinks all over social media since Ramadan started, here is my version of it! Hope you all will relish it!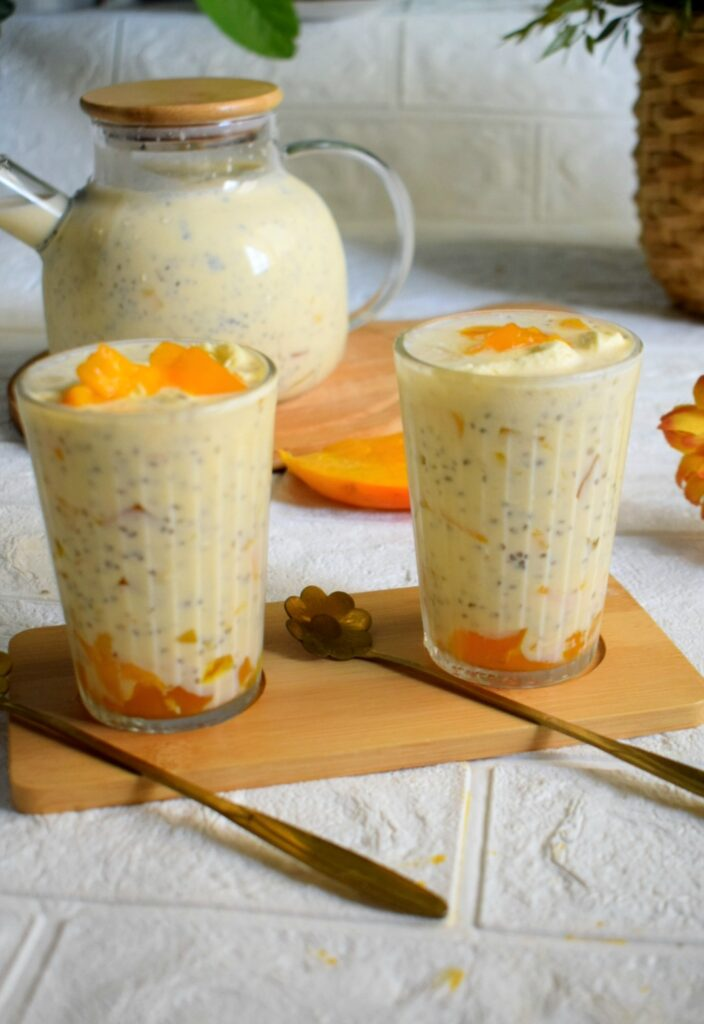 When mangoes are in season, I make sure the best use of them! If you are searching for mango recipes please check my dessert folder too!
Ingredients
3 to 4 mangoes
3 tbsp sugar
170 ml cream
Condensed milk as per taste
2 to 3 cups milk or coconut milk
Chia or basil seeds soaked
Ice cubes
Mago jelly
Method
Soak chia or basil seed and keep it aside.
1 mango finely chopped
Mango jelly cut into small cubes
Blend mango, cream (sugar if needed) and make a puree.
Then mix enough condensed milk and milk or coconut milk
In a large jug mix together all the ingredients and dig in!
Video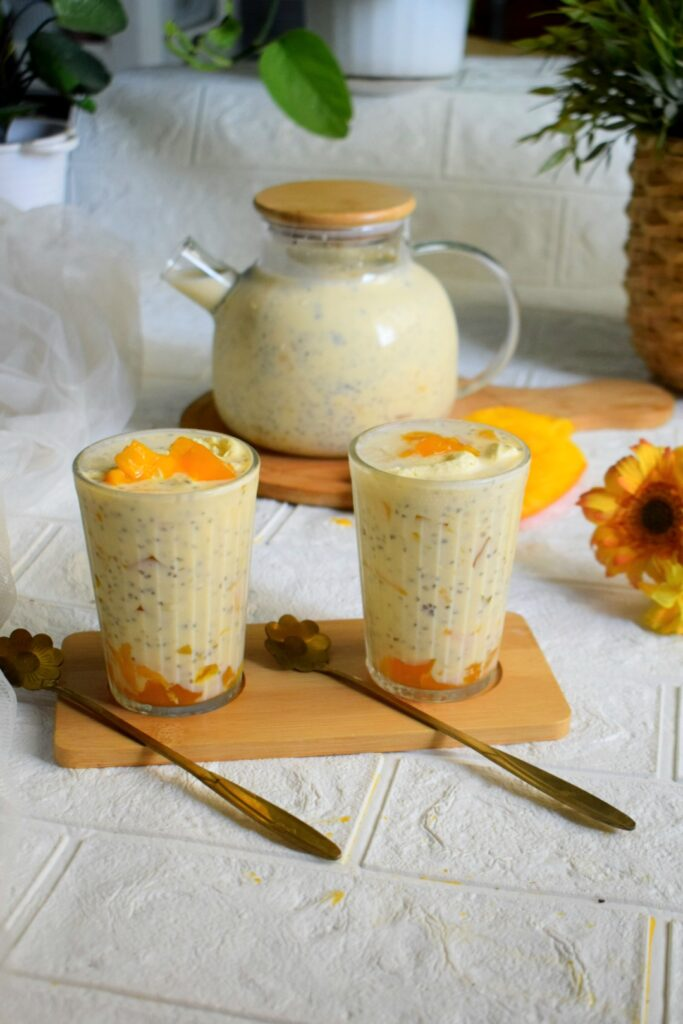 Happy Cooking!