Fried Buns with a simple and succulent chicken filling! Crispy from the outside and soft pillowy inside with that tangy spicy tomato chicken filling is really an amazing treat to enjoy with a cup of hot coffee or tea!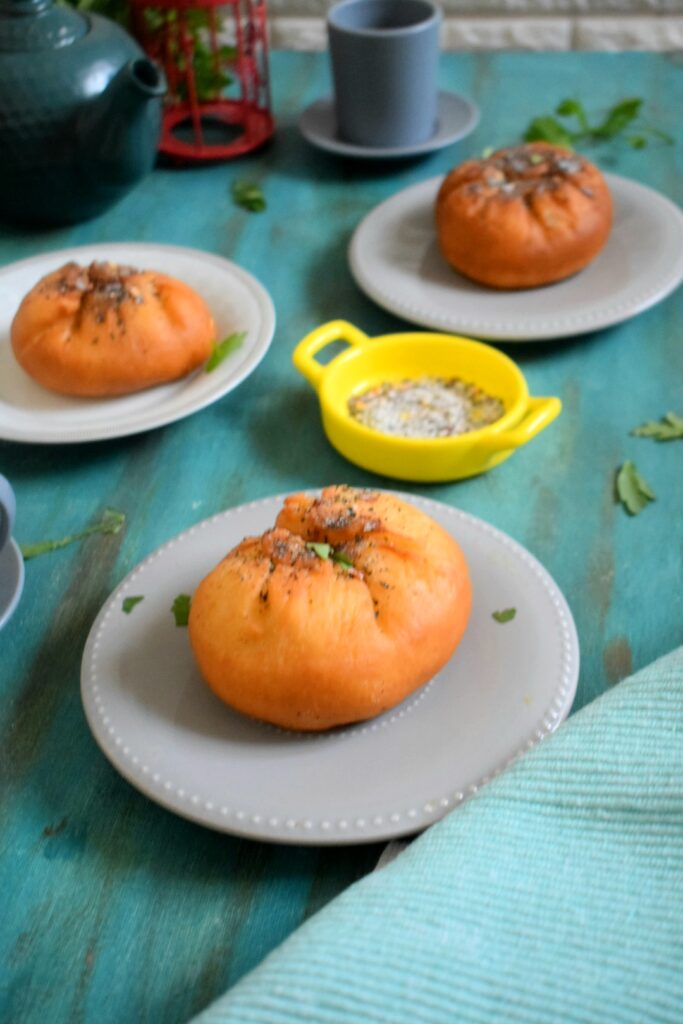 The texture of this fried bun is really amazing! All you have to take care of here while frying the bun is to keep the flame on medium-low while frying. Cook it slowly for that nice crispy texture! Again this recipe is inspired by my fav Nadiya Hussain!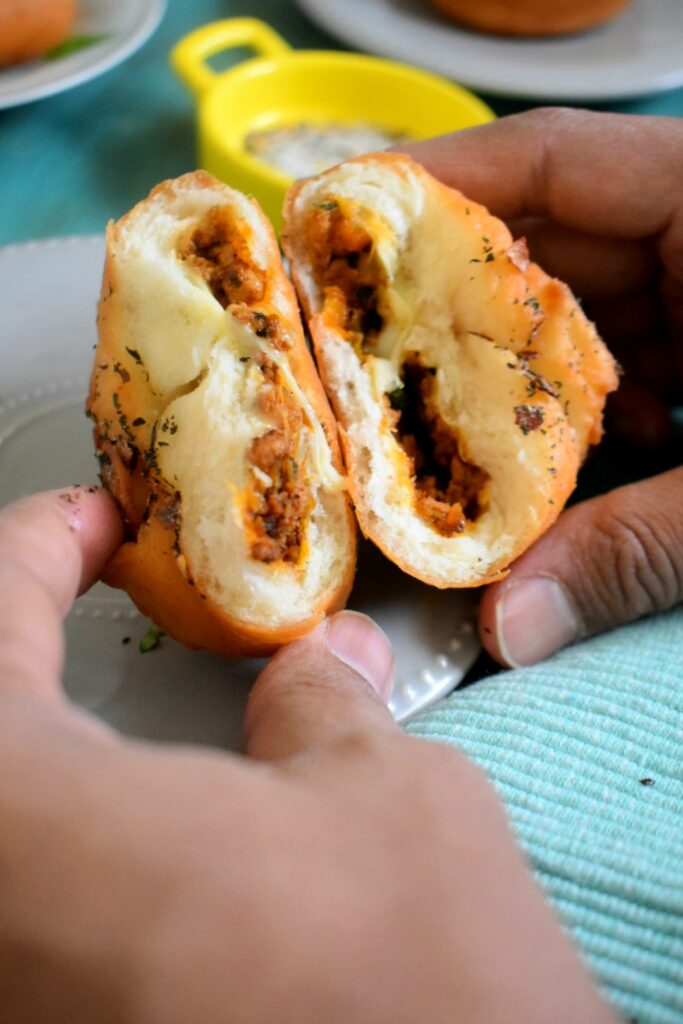 If you love fired recipes then this one is a must-try recipe. Also filling here is super simple with no onion chopping or slicing! You may use it as a sandwich filling or for any other dish! If you are baking, Bake it @180 degrees preheated oven for 15 to 2o minutes.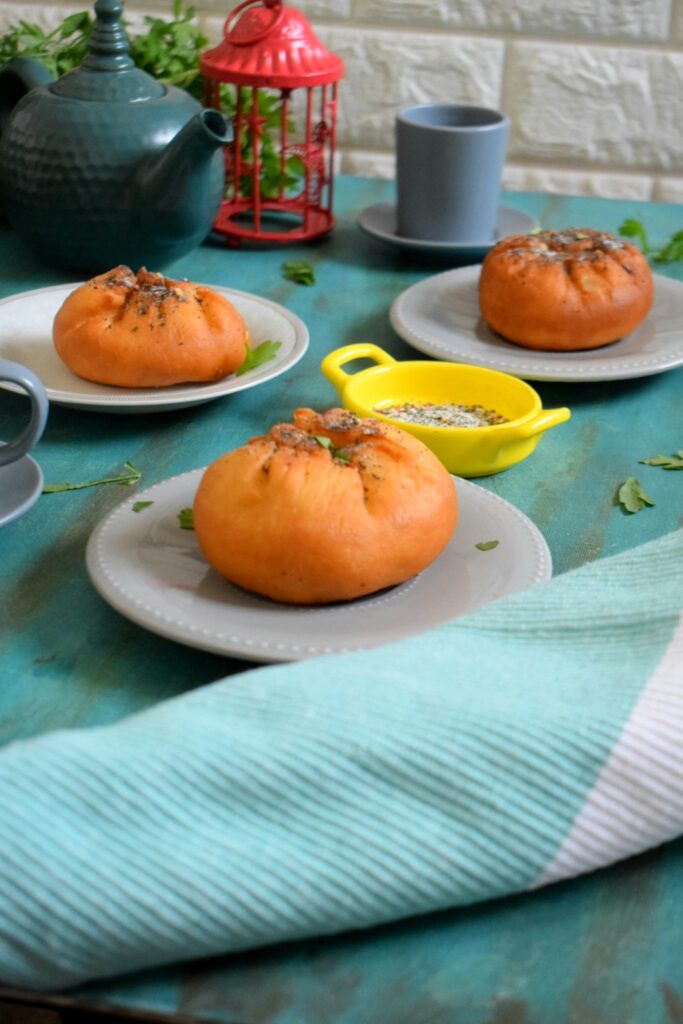 Ingredients
For the dough check the link
For filling
300 gm chicken breast fillet
1 tsp chilly powder
1/2 tsp turmeric powder
1 tsp pepper powder
salt to taste
1 tsp each ginger garlic paste
1 large tomato
1 chopped green chilly
1 bell pepper sliced
1 tbsp heaped mayo
1 to 2 tbsp oil
Method
In a pan marinate chicken with slat, chilly powder, pepper powder and turmeric mix well, pour a dash of water cover and cook it.
Once it's done, shred it from the pan itself with a fork.
Then add 2 tbsp oil and shallow fry it. add ginger garlic mix and cook it for 3 to 4 seconds, then add finely chopped tomato and green chilly cover and cook it until the tomato is mushy and soft.
Then open the lid add the sliced bell pepper mix and cook it for 1 minute on high flame by stirring it. It's done.
Once the filling is slightly cool add the mayo and some cilantro mix well and the juicy filling is ready!
For assembling check the video.
Cover and keep it for 30 minutes for proofing.
Fry the buns on medium low flame until golden brown and crisp.
Note: The flame should be on medium low itself for the best result.
Video!