Ramadan Kareem to all my lovely fellows! Alhamdulillah, we are blessed to see yet another Ramadan, Let's make the best use of it! As always I'll be sharing some easy and delicious recipes with you all! Make these fillings and store them in the freezer, so it will be easy for you whenever you need them!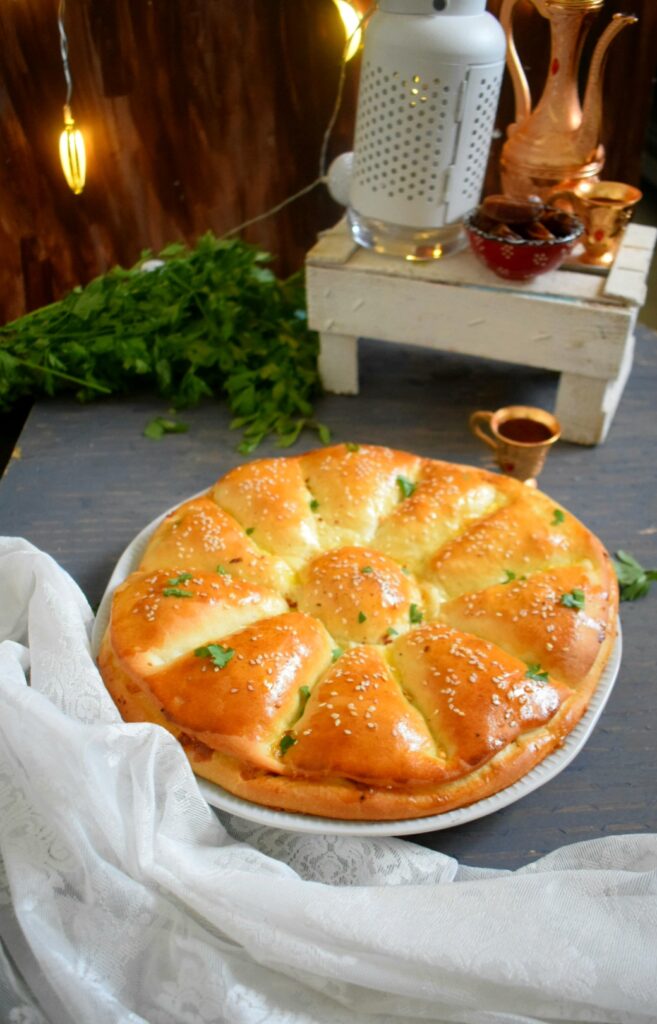 This is a pillowy soft bread with cheesy, spicy, and flavorful keema filling! I got several requests for non-fried recipes, so here I am trying my best to create such recipes and share them with you all! Yes, more than fried goodies many of us prefer such oil-free recipes nowadays!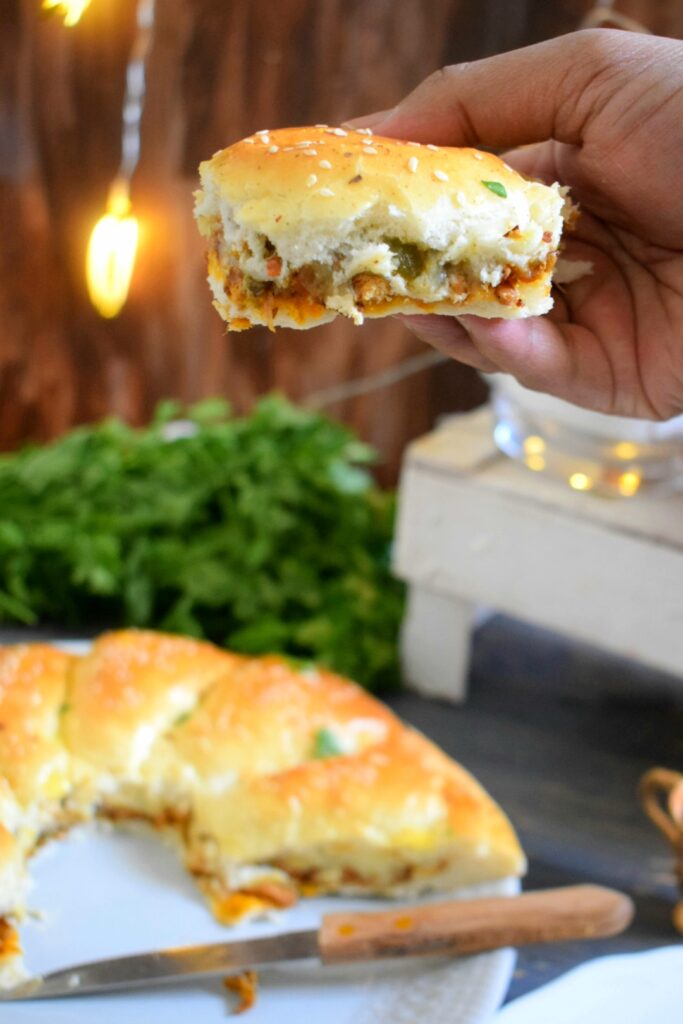 Also note down the fillings I'm sharing, so that you may use them in different recipes like samosas, sandwiches, bread, and so on! Hope you all will love the recipes as usual! This is a basic soft bread dough you may use in such recipes!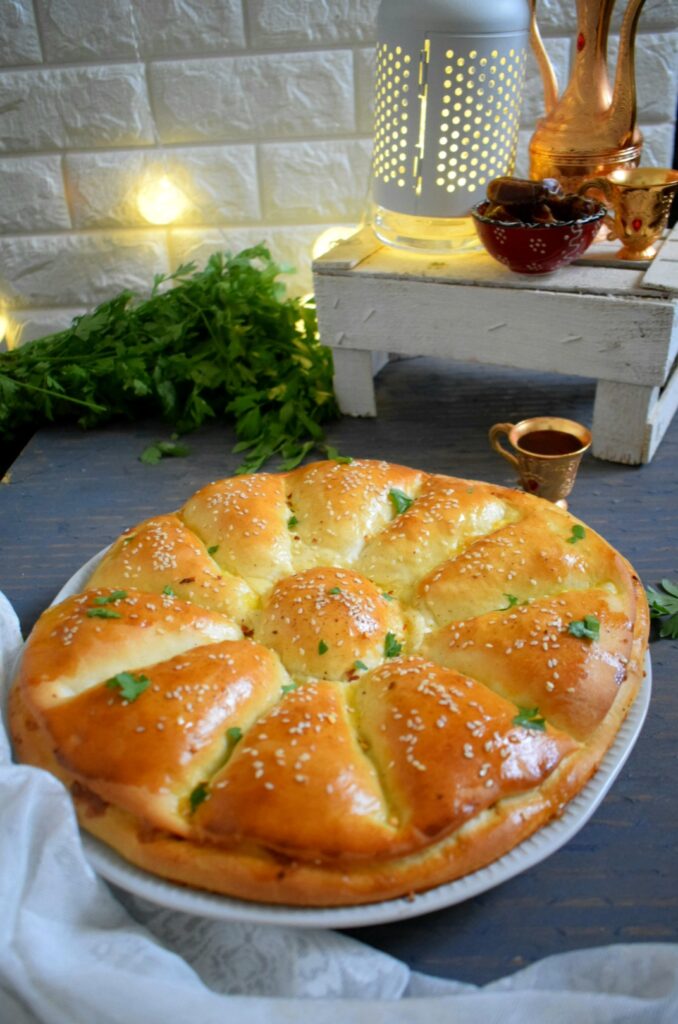 Ingredients
For dough
3 cups all purpose flour
salt to taste
1 tbsp sugar
1 tbsp yeast
4 tbsp melted butter or oil
1 cup + 3tbsp luke warm milk (1/2 cup milk + 1/2 cup water)
Filling
400 gm chicken mince( you may also use chicken breast grind it)
3 tbps butter + 1 tbsp
2 onions
1 tbsp each ginger garlic
4 green chilies finely chopped
1 small carrot
1 small bell pepper
salt to taste
2 tbsp tomato paste or 1 tomato pureed
1 tsp chilly powder
1 tsp cumin powder
1 tsp kasmiri chilly powder
1 tsp garam masala
Pepper to taste
lemon juice
Some parsley
Other Ingredients
Mozzarella cheese
sesame seeds
egg for egg wash
Method
knead a soft pliable dough. take your time and knead to a soft one. Cover and let it rest in a warm place for proofing!
Filling – In a large pan melt butter, saute onion until soft
Add ginger, garlic and green chilies and cook until the onions are soft.
Add carrot and cook for 2 minutes, then add all the spices and cook for 1 minute.
Add the mince, mash and mix well to combine with the masala
Then add the tomato puree and mix well
Add chopped bell pepper mix it, cover and cook on low flame for 1o minutes.
By this time your mince will be almost done, now keep the flame on medium and stir fry the mince by adding a tbsp more butter by stirring constantly.
Lastly add the pepper, lemon juice and parsley mix well and switch off the flame! Your delicious keema filling is ready!
Assembling Check the video!
Note: I made one large Bread here! You will get 2 medium-sized bread by dividing the dough into 4 equal portions!
Happy Baking!